Google is developing a powerful solid state battery for mobile terminals with poor battery life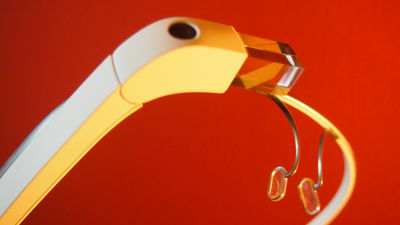 ByKevin P Trovini

Google has entered the battery development competition to improve batteries used in all kinds of electronic equipment such as smart phones, tablets, PCs, smart watches, etc. to be more efficientWall Street Journal(WSJ) reports.

Google Gets Into Battery Arms Race - WSJ
http://www.wsj.com/article_email/google-gets-into-battery-arms-race-1428694613-lMyQjAxMTE1NDEwMDUxMTA4Wj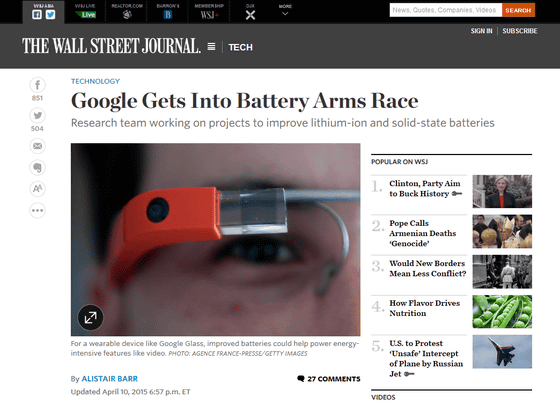 By the end of 2012, Dr. Ramesh Bhardwaj, who worked as a battery expert at Apple, joined Google and quietly started testing "new batteries". According to information obtained by WSJ in 2015 after several years passed, it is clear that Google is about to newly enter the battery development field.

What is challenging the development of new batteries is Google's research and development departmentGoogle XIt is a team composed of only four researchers within. In recent years, various mobile terminals have appeared, and terminals that can not mount large batteries like Google Glass need batteries that are much more efficient, especially than conventional batteries. Also, in 2013 Google CEO Larry Page also said in an interview "Mobile device battery life is a" big problem "and it is necessary to invent a new battery that can demonstrate the inherent potential of mobile terminals , It claims the need for a battery that exceeds the existing battery.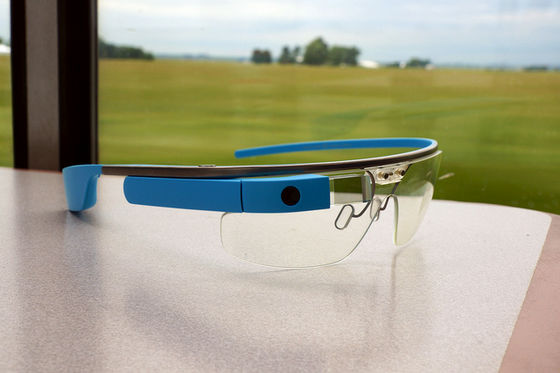 ByTed Eytan

Indeed, there are many projects that Google is currently promoting research and development, and that the performance is greatly influenced by batteries, and the number is likely to exceed 20. For example, an automated driving car under development by Google also operates with a battery installed and it can be said that it depends on the battery. Google Glass, which Google released a prototype for developers as soon as possible, is a device that has been taken up as a major disadvantage of short running time. Anyone can easily imagine that the project that carries the future of these Google has the possibility to change it all at once by improving the battery.

"Google wants to control the hardware supply chain more than ourselves," says Lior Susan, who is in charge of the hardware strategy at Formation 8 of the venture capital company. It is also clear that Google is pulling out battery experts from several companies such as Tesla and IBM, including Dr. Ramesh Bhardwaj who worked as a battery expert at Apple.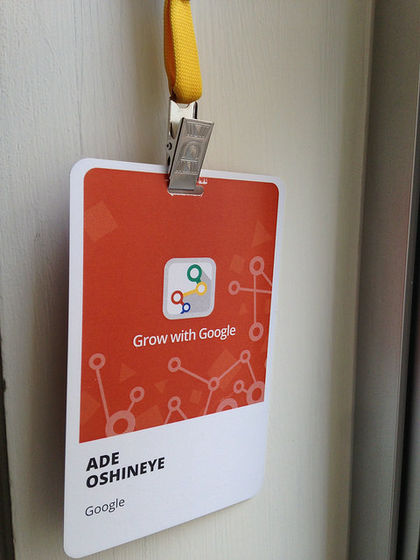 ByAde Oshineye

According to a person familiar with Google's battery development project, the battery development team led by Dr. Bhardwaj is working on improving lithium batteries and developing state-of-the-art solid state batteries,Smart contact lensIt seems that it aims to apply it to.

R & D of next-generation batteries is active all over the world, and developed by a research team of Stanford University as a state-of-the-art solid battery other than GoogleAluminum battery. This is because the electrolyte is not a liquid but a solid, so it is more safe to operate with a more compact size and has the advantage of being able to bend aluminum while it is energized. A compact and flexible battery is promising as a battery of a small mobile terminal.

Succeeded in developing "Aluminum Battery" capable of fully charging in just 60 seconds - GIGAZINE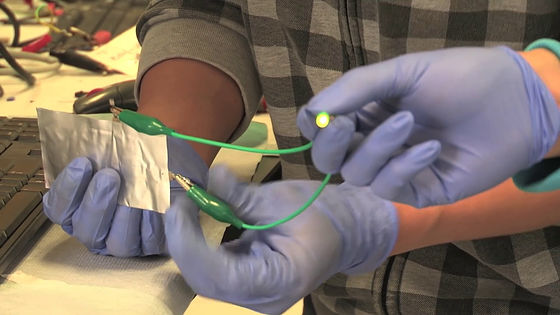 Also at industry conferences held in February 2015, Dr. Bhardwaj will play a role in solid thin film batteries in future smart phones and wearable devices, electronic devices that can be implanted in the human body Explaining that it explains that, in a terminal such as Google Glass, for example, it is possible to more freely enjoy the action like "movie watching" which consume a lot of batteries by adopting a solid battery in the terminal I will.

In addition, within GoogleAllCell TechnologiesThere is also a research team based on this team, which is developing lithium-ion batteries. Lithium-ion battery developed by this team builds Wi-Fi Internet connection environment using balloonProject LoonIt is a battery used in. Since Project Loon's balloon will fly to the stratosphere, you need a battery to operate even in an environment below zero, AllCell wraps lithium-ion battery with wax and graphite material, And has succeeded in prolonging battery life.