I tried "Cup noodle karaage king" in which fried chicken entered.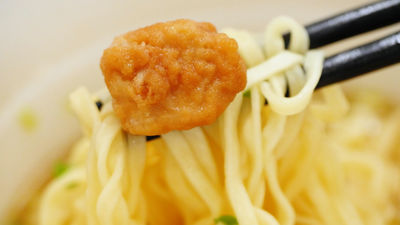 From the cup noodle series "Cup noodle light Somen"Or"Mouse my heart Light +Although low-calorie products such as "low calorie products" are on sale, large cup noodles of size are also sold on the other hand. From Monday April 6 (Monday) an extra-large size "cup noodle combined with deep-fried"Cup noodle karaake kingSince it was released, I tried it at once.

(Released on April 6) | Nissin Food Group
https://www.nissin.com/jp/news/4176

Cup noodle karaage king's package looks something like this.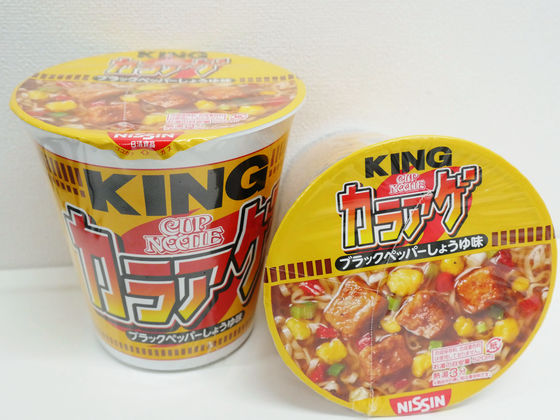 It is quite a big size when you compare the heights of iPhone 5s side by side.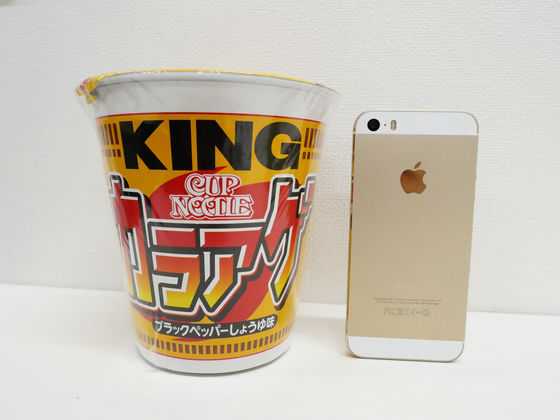 In the lid there is a photo of fried chicken fried.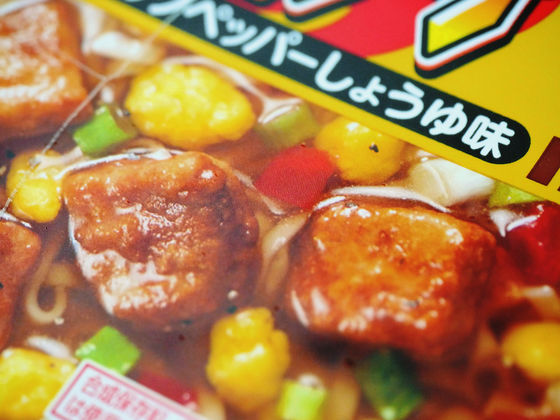 Take a seal on the bottom of the cup and peel off the film.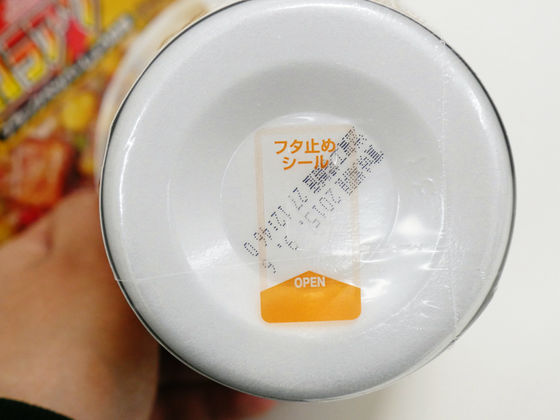 Cup noodle karaage king has more cup noodle than big cup noodle big "cup noodles maximum noodle weight". For raw materials, you can check fried noodles, fried eggs, flavored eggs, onions, red belle peppers, chicken extracts, pork extracts and so on.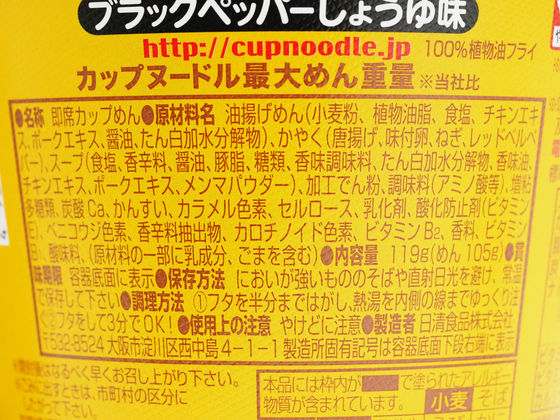 It is 515 kcal per 119 g of meal, calorie is also King size.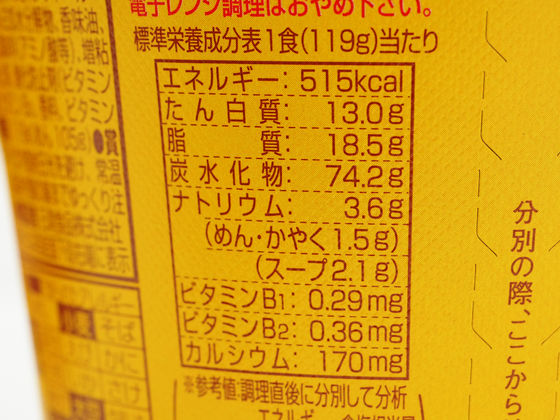 When I opened the lid, fried chicken was going down.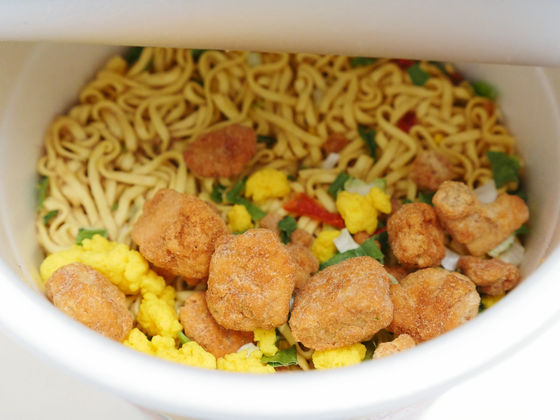 Pour hot water ......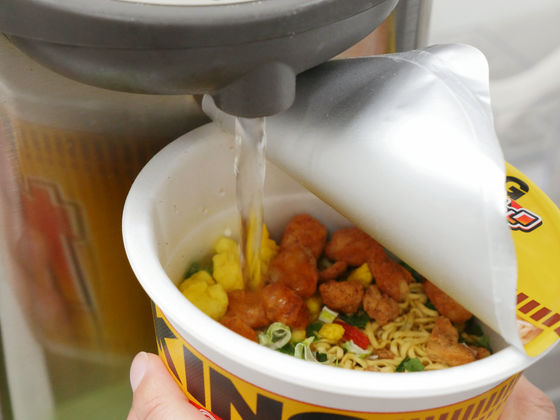 Stick the seal and wait 3 minutes.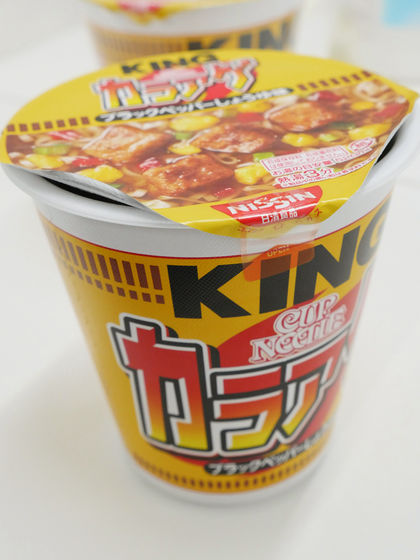 After 3 minutes, when I peeled off the lid, a smell of soy sauce came out.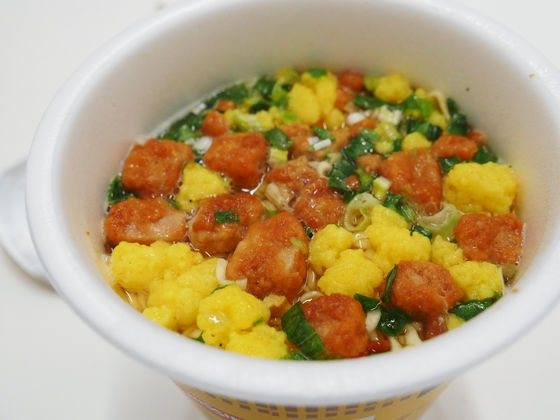 Cup noodle karaage king noodles are the same as normal cup noodles. Because it is king size, it seems that she may get a little uneven before she can eat it, but she is soft and she is also kore.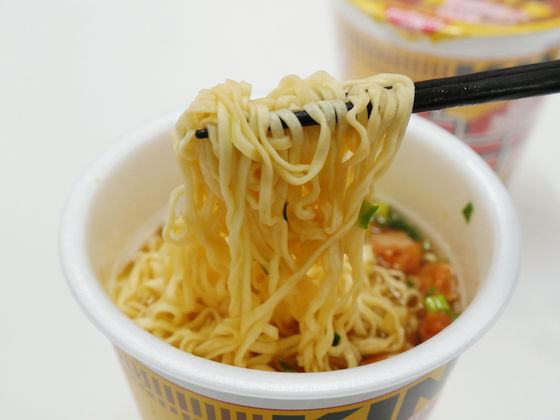 Deep fried chicken soup is soft and texture similar to nuggets rather than fried chicken.Koro CharThere is a response to eat bigger than it is. The flavor of black pepper is not too tight and the soup is not so thick, so even if you eat king size in one person alone it is not heavy in taste and quantity.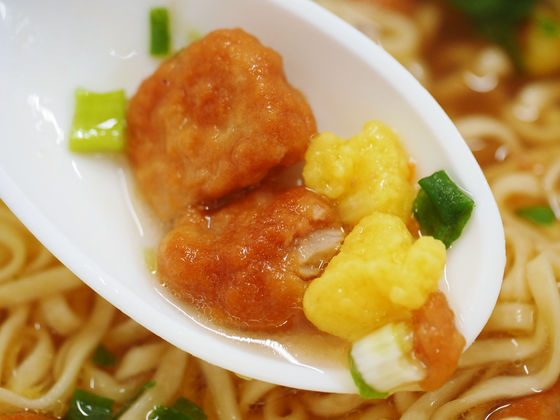 There is a good compatibility between noodles and fried chicken but anyway, because it has a lot of quantity, it is perfect for when you want to eat rice guttsuri!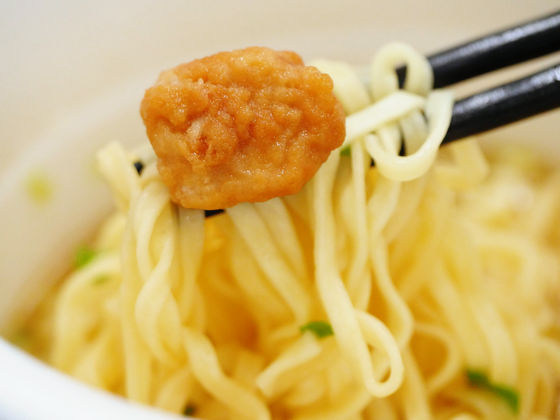 In addition, cup noodle karaage king is on sale for 230 yen without tax.