Google announces the end of Chrome support for Android 4.0, what is its impact?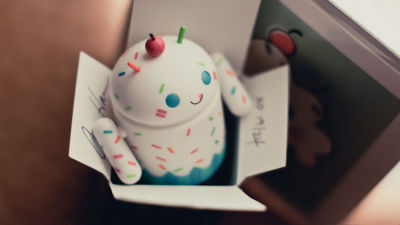 ByMMortAH

Google announced that it will finally end version 42 scheduled to be released in April 2015 on March 4, Japan time, support for browser application "Chrome" provided for Android 4.0 will be released in April 2015. This affects some users who continue to use Android 4.0, but you can continue using the application after the end of support.

Chromium Blog: Freezing Chrome for Ice Cream Sandwich
http://blog.chromium.org/2015/03/freezing-chrome-for-ice-cream-sandwich_3.html

Users who are using Android 4.0 "Ice Cream Sandwich (ICS)", which is an old version released in 2011 among users using Android devices, will be affected by this end of support. Support is continued for users using Android 4.1 "Jellybean" and beyond, and application updates will be provided after that.

Google said on the official blog "Since ICS was first released, Chrome's version upgrade counted 24 times, and Android OS also released three new versions," Jellybean "," Kitkat "and" Lollipop " , The number of users who used Chrome in ICS in 2014 has decreased by 30%, "It is difficult to develop new functions for the old version" and "Manpower to support old versions The reason for end of support is cited as "being taken to affect the development of the latest version used by the majority of users".

◆ What is the actual situation of users actually affected?
What is the actual number of users affected by this decision,UhooI'm introducing the expected impact of my blog in an easy-to-understand manner.

Re: Freezing Chrome for Ice Cream Sandwich - latest log
http://uupaa.hatenablog.com/entry/2015/03/04/192455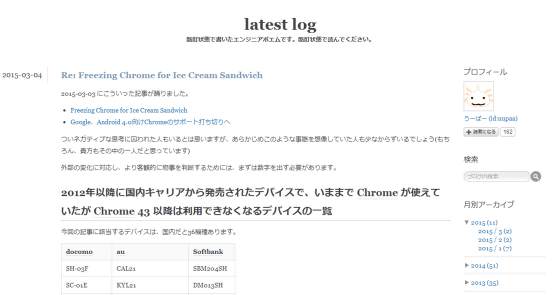 Of the Android terminals sold in Japan, the models actually affected without Chrome 43 or later can be used are as follows36Model.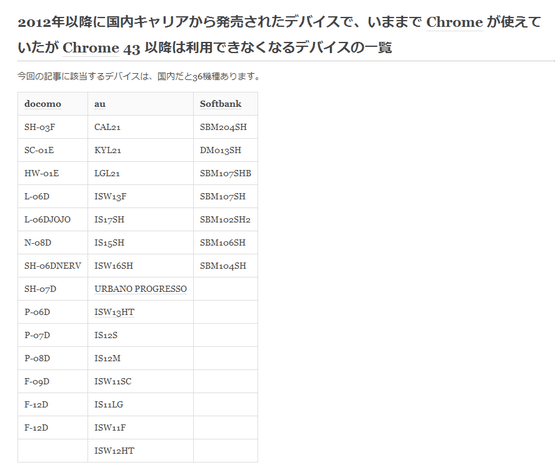 Calculate the ratio of this number to the model number of all Android terminals. As described below, devices released from domestic carriers278On the model, among those, in which Chrome could not be installed in the first place49Model. In other words, the percentage of devices that will be unable to use the latest Chrome due to the termination of this time is 36 ÷ (278 - 49) = 0.157 = rounding down15%That's the real situation in Japan.




Furthermore, the percentage of users currently using Android 4.0 is 5.9% worldwide. That is why the people affected are limited.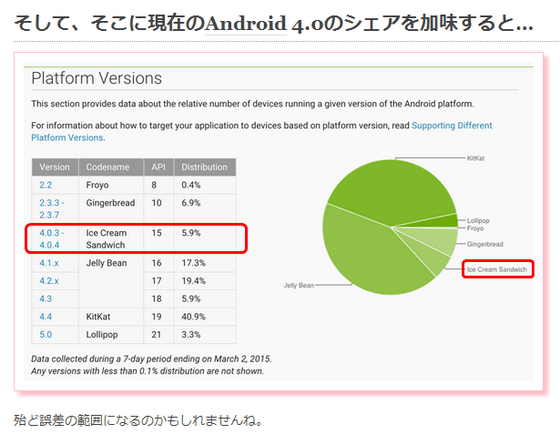 In the world of smart phones Nikkatsu Monthly, the version upgrade of the application is also swift, and there are many people who were surprised that "Chrome version has already reached his 40s!" Perhaps there is no choice but to accept a generation that "truncates" due to security problems or human resources appears.