A smart watch that can be used on iPhone or Android, the new "Pebble Time" appeared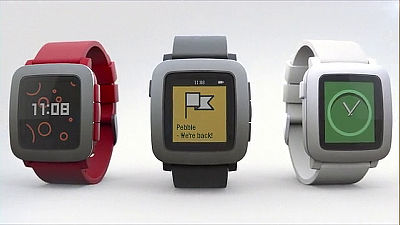 "Pebble", a watch-type wearable device that supports iOS and Android and can continuously drive for up to seven days, is a cloud funding siteKickstarterIt has gained great popularity at the end of the campaign, and it is actually being marketed. From such Pebble, a new color display is equipped with a new UI "Pebble Time"Was announced.

Pebble Smartwatch | Smartwatch for iPhone & amp; Android
https://getpebble.com

What kind of product Pebble Time is like is understood by seeing the following movie and so on.


The smart watch "Pebble" announced in 2012 is an item supported by many people all over the world.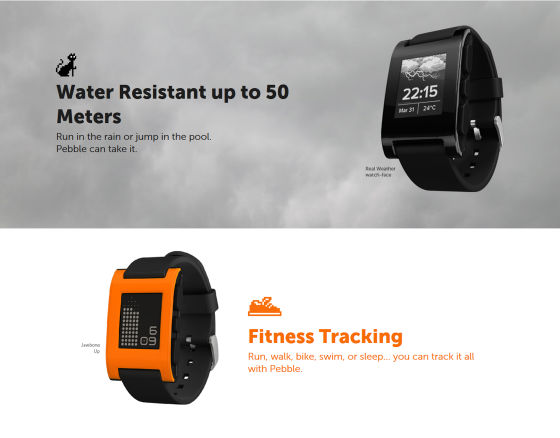 From the sales performance of over 1 million books worldwide, you can also know the popularity.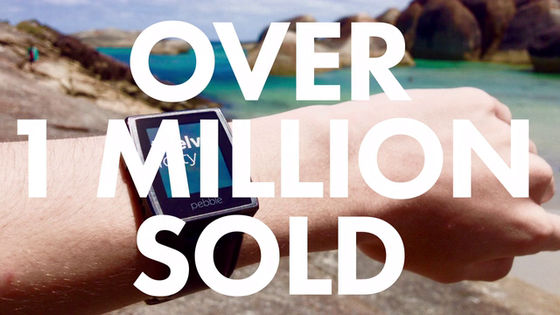 In addition, it has become the most sold clock on Amazon.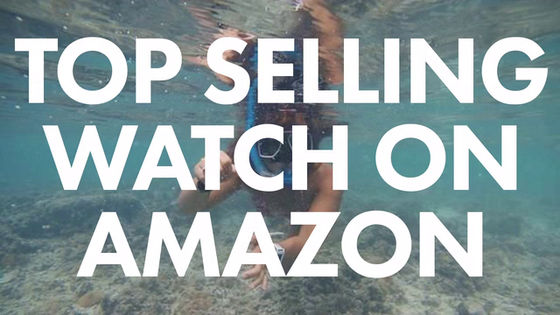 Pebble is now being loved by many people around the world.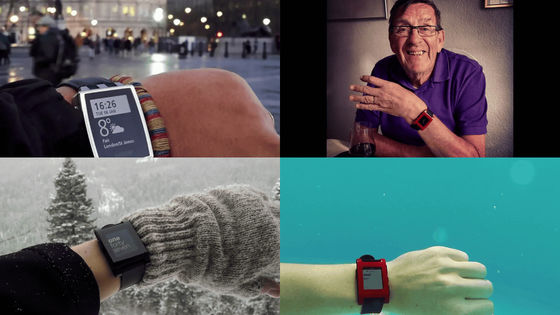 Pebble's newly developed smart watch is "Pebble Time".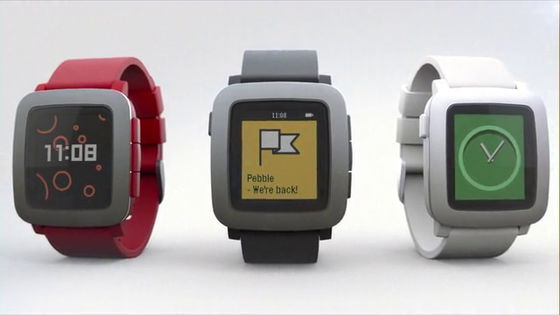 Pebble low power consumption from the first model to the displayE paperAlthough it was adopting, in Pebble Time it is finally to be colorized. I got a wider range of expressions.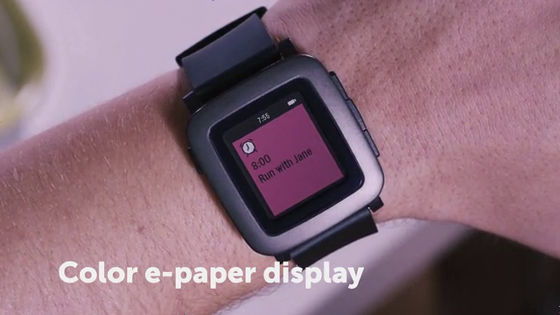 Ergonomic design is adopted, realizing the comfort fitted to the arm.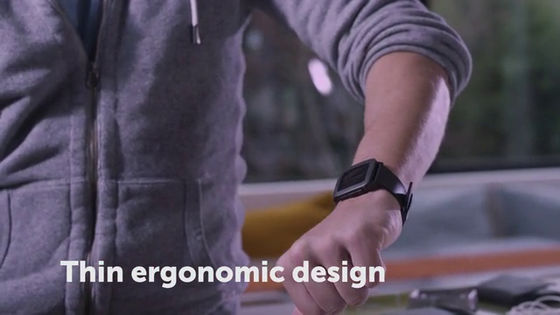 There are already more than 6500 exclusive applications for Pebble, Pebble Time is compatible with all of them, so you can use the full feature from that day you got it.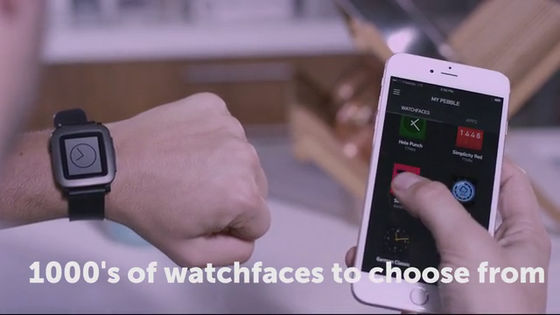 E-paper realizes outstanding readability even under sunlight. This is one of the big advantages not found in liquid crystal display.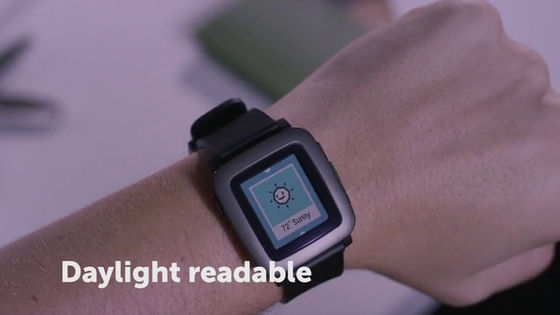 It also has waterproofing capability, so it is okay to lighten rain or sweat with running.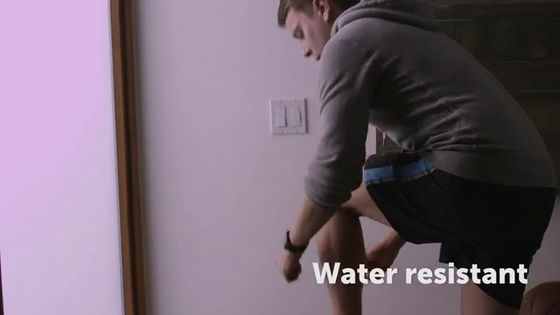 With an easy-to-use interface, you can easily send messages such as "You can go from now" to the other party.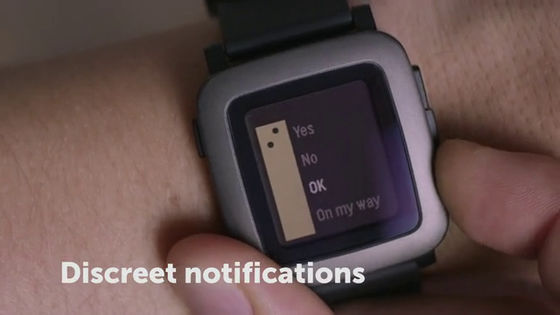 If you use the application, you can also track workouts such as jogging and cycling.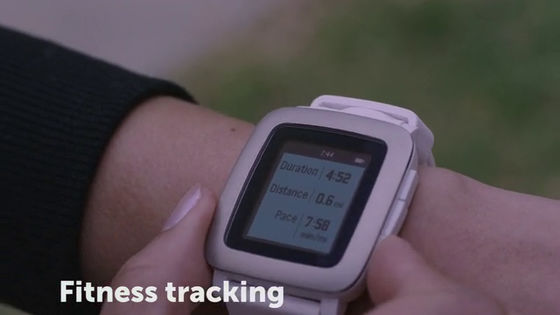 Pebble Time is compatible with both iPhone and Android.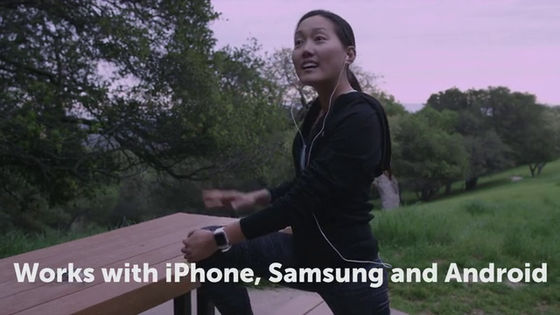 Ability to go through the royal road of smart watch, such as being capable of voice control with a microphone.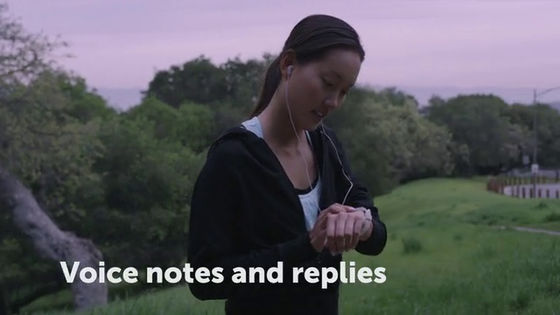 And, as mentioned above, by adopting e-paper on display, outstanding long-term driving is realized. We must always care about the remaining amount, Android Wear that needs to be charged every day and Apple Watch that is expected to be the same and seems to have the convenience of another dimension.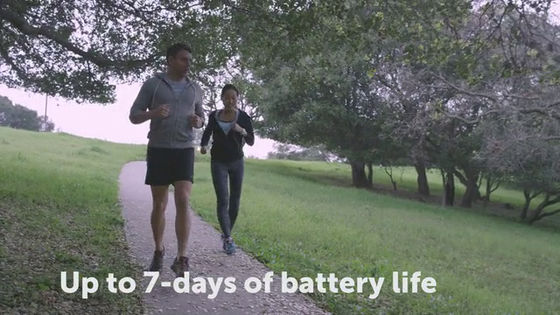 Pebble Time, which became a new model, introduced a new UI "TIMELINE".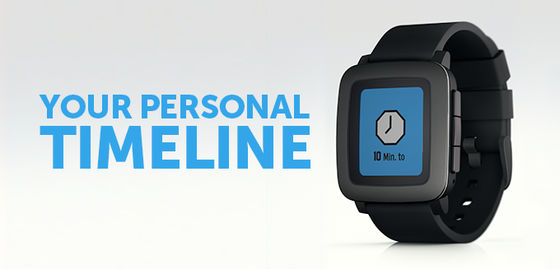 Three of "past", "present" and "future" are assigned to dedicated buttons, making intuitive operation possible.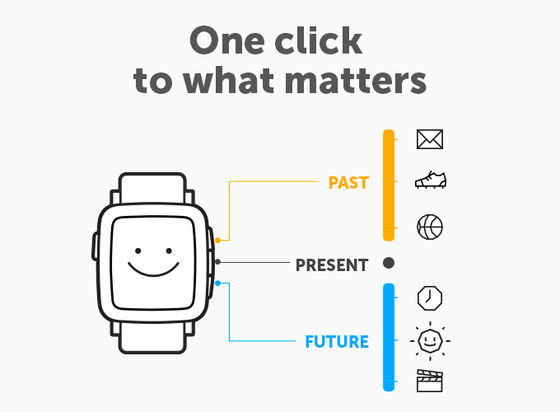 For example, if you press "Future" at the bottom of three aligned buttons, you can check today's schedule ...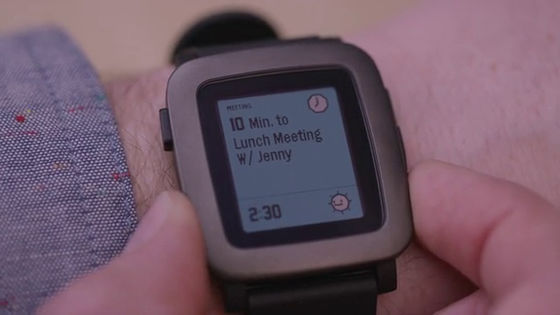 It is possible to check the weather forecast.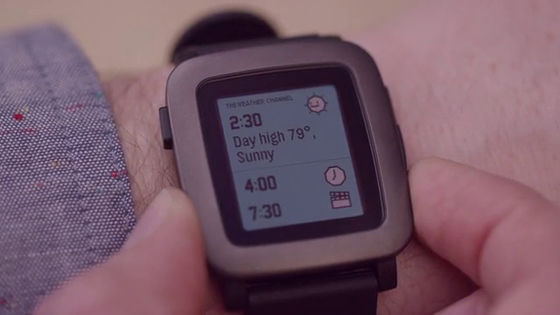 When you press the above button "Past", the summary of the most recently received mail ... ...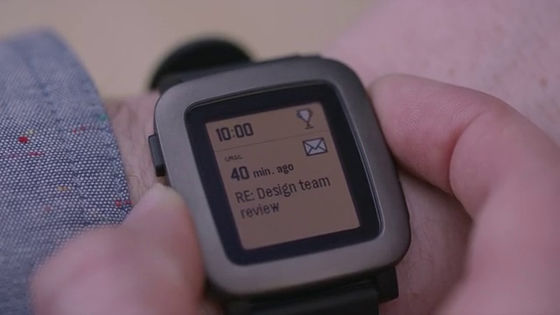 You can check the record of the workouted exercise.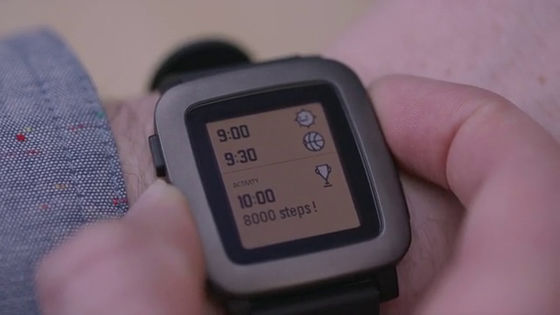 And in the middle "Present", not only the current time but also the contents of the music listening on the smartphone ......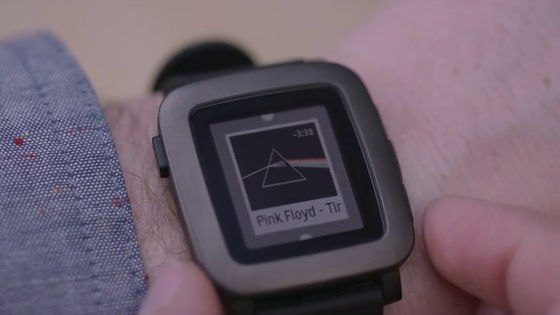 It can also be used as an alarm.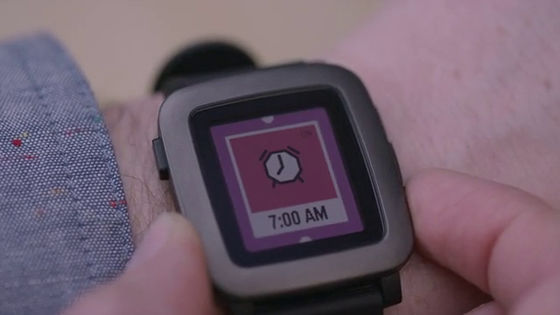 It is also possible to respond when a phone call comes in.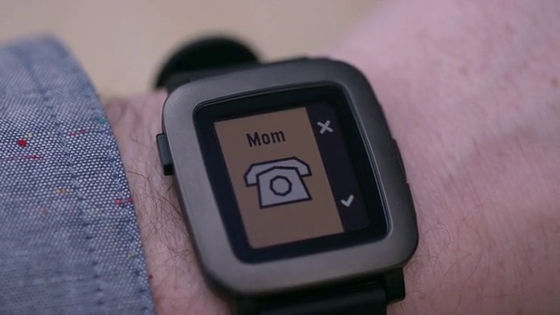 It is now possible to leave a message like 'I will call you later' because I am shooting a movie now. "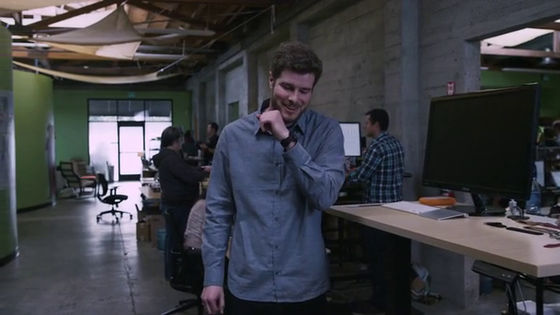 Such a new "Pebble Time" realizes high durability by adopting gorilla glass on the screen. Body color can be chosen from 3 colors of black, white, red. Since it is possible to use a general 22 mm wide watch belt, you can easily customize it for yourself as well.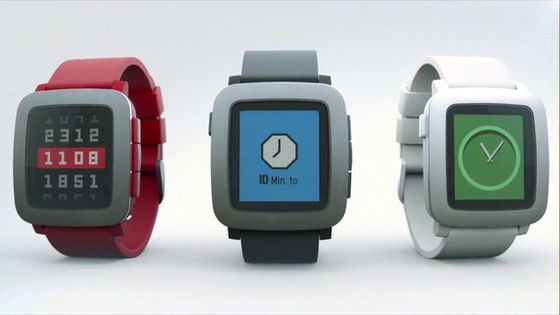 Such Pebble Time is the cloud funding site'sKickstarterWhen we solicited investment in, we received a lot of entries with tremendous momentum. Even Kickstarter, which clears the target amount of 500,000 dollars (about 60 million yen) lightly and ends up exceeding 1 million dollars (about 120 million yen) in as little as 30 minutes, is the fastest type of financing available I decided to show off. At the time of writing the article gathered a tremendous amount of 7 million dollars (about 830 million yen) from more than 30,000 investors, and continues to increase the amount one after another.

The Early Bird plan, which is an early discount, seems to have been filled with seconds, but at the time of article creation it is possible to get one Pebble Time with a contribution of $ 179 (about 21,000 yen). There are plans such as 338 dollars (about 40,000 yen) for 2 pieces and 845 dollars (about 100,000 yen) for 5 cases.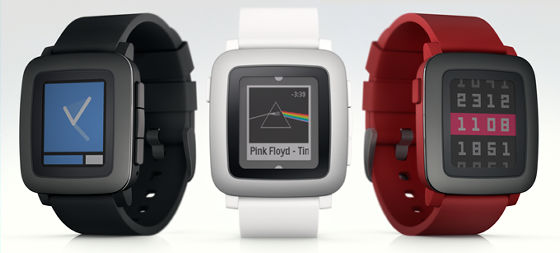 In addition, for shipping to Japan, a shipping fee of 10 dollars to 55 dollars (about 1200 yen to 6600 yen) is required separately according to the number. The deadline of investment is Japan time on March 28, 2015 (Sat) 11: 0, and shipping time is scheduled around May 2015.

Pebble Time - Awesome Smartwatch, No Compromises by Pebble Technology - Kickstarter
https://www.kickstarter.com/projects/597507018/pebble-time-awesome-smartwatch-no-compromises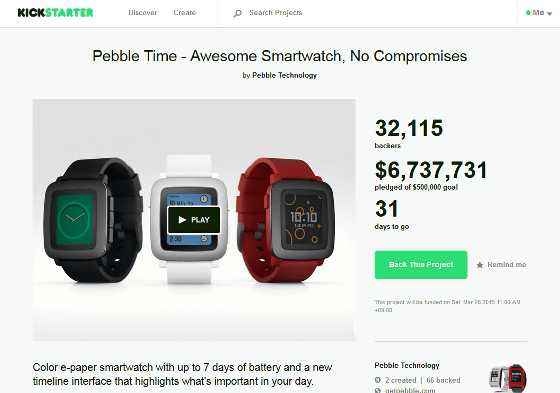 ◆ Continued
Smart watch "Pebble Time" real machine review that is neither Apple nor Android appeared - GIGAZINE