What was the real 'San Francisco Suicide Club' once?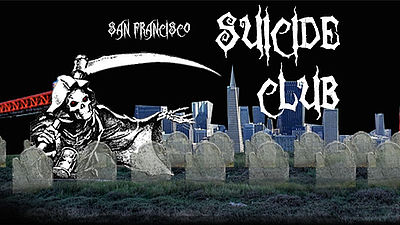 "San Francisco Suicide Club(San Francisco Suicide Club) "is a secret society that existed in San Francisco, USA between 1977 and 1983. What was the activity of the mysterious secret society that it did not put out one suicide person in contradiction to that name, too?

San Francisco Suicide Club
http://www.suicideclub.com/

"San Francisco Suicide Club (San Francisco Suicide Club)" was founded in 1977 by the founder Gary Wawn and three friends. The name "Suicide Club" is a British authorRobert Louis StevensonMr. "Suicide ClubAlthough it was taken from, it is an organization that was born as part of a free school movement, and no one suicide has appeared in contradiction to the name of the club.

Participating applicants can obtain membership rights at "participation ceremony" which is done sporadically. The event to be held is a newsletter tapped "Nooseletter(Hanging letter letter) "and become a member, you can participate in your favorite event and you can propose the event itself. Hanging letter letters are as follows.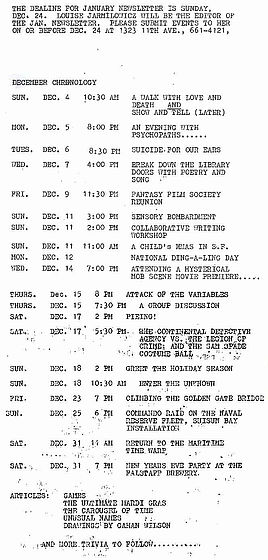 Also, there are no top-down organizations, elections, commissions, rules, etc. within the club, nor forced participation of events. San Francisco suicide club "Fill in the blank yourselfIt is a club where mischievous people gather, set for the purpose (to fill themselves).

At the San Francisco Suicide Club, "Dinner with champagne at the Golden Gate Bridge"Treasure hunt at Chinese New Year parade" was held. Other"Get naked and take a San Francisco cable car"We played games in cemetery, sewer tunnel, midnight financial district," "exploring ruins and waste hospitals," "infiltration into the Unification Church and the American-Nazi party rally". SometimesAmerican Cave SocietyHe also sometimes went exploring the Palo Alto cave in cooperation with him.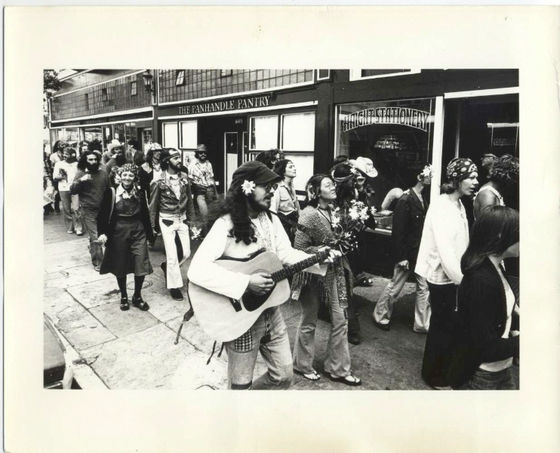 Depending on the event there were things that were afraid of injuries and others touched the law, but a lot of "suicide volunteers" gathered at the San Francisco suicide club. Due to the death of Mr. Warne in 1983, the club stopped working in five years after its establishment, but he said that after that, it also affected many ways afterwards. It was also one of the club's events, writes the opposite opinion on the signboard "Signboard Liberation Front"Culture · JammingIt continues as a kind of "Chinese New Year Treasure Hunt"Is still one of San Francisco's annual events.

Electronic Frontier FoundationCo-founder John Gilmore was a member of the suicide club, and "not to leave traces" is a concept "Burning Man Festival"Was established by former members of the suicide club"Cacophony Societ(Discord tune Association) "that is influenced.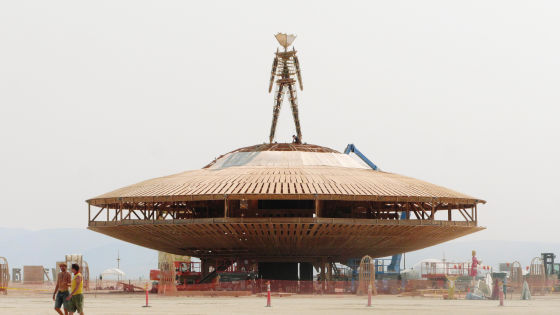 in Note, Posted by darkhorse_log