SIGMA's dp Quattro introduces the fourth work "super 0" corresponding to ultra wide angle 21 mm "dp 0"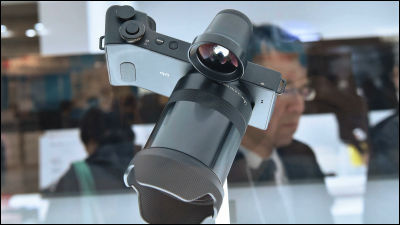 As a result of cutting through the image quality, SIGMA's "dp Quattro" series that became irregular form became the 4th super wide-angle 21 mm equivalent "SIGMA dp 0 Quattro"Was suddenly announced on February 10, 2015,CP + 2015It is exhibited in the venue.

SIGMA dp 0 Quattro announcement | Sigma Inc.
https://www.sigma-photo.co.jp/new/new_topic.php?id=797

Arrived at the SIGMA booth.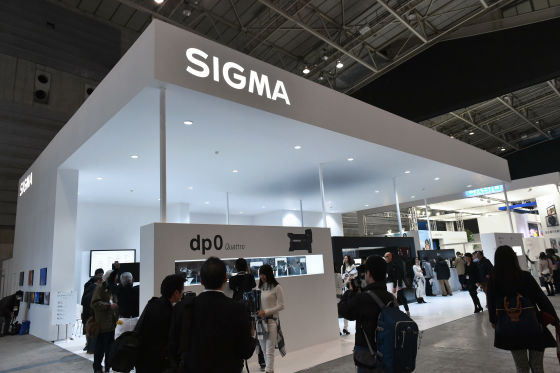 In CP + 2014, SIGMA who gained much attention in high profile digital camera "dp Quattro series" of heterogeneous form introduced this year's new work of dp Quattro series.

Three-dimensional heteromorph design as a result of extensive image quality, SIGMA "dp Quattro" 3 model photo review - GIGAZINE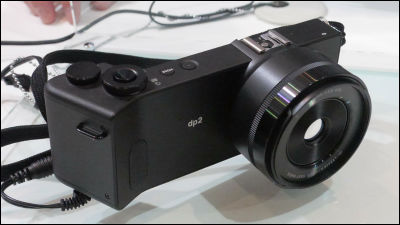 The new model "dp 0 Quattro" announced just before the opening of CP + 2015 is being exhibited to be extruded to the front of the booth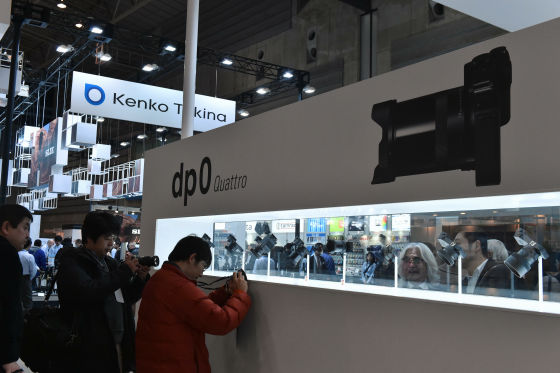 This is the fourth work of the series "dp 0". It is a super wide angle model of 14 mm (equivalent to 21 mm in 35 mm equivalent). The image sensor is a Foveon X3 direct image sensor (CMOS) and the number of effective pixels is about 29 million pixels.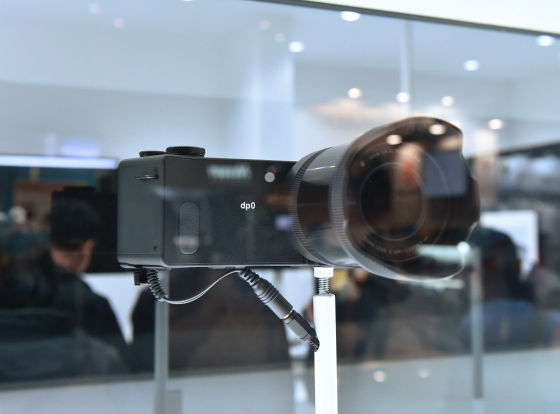 The back design is similar to the dp series, and the liquid crystal monitor is 3 inches.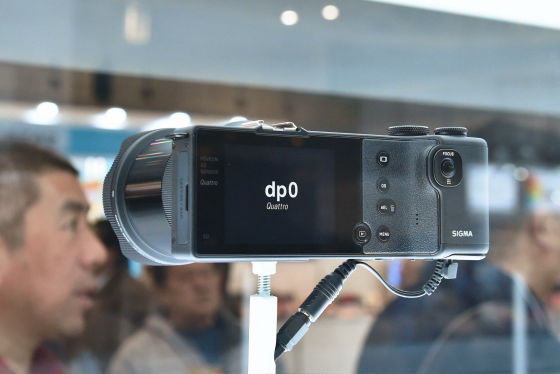 The depth including the lens is 126 mm. Although it looks only as a zoom lens, it is 14 mm (equivalent to 21 mm in terms of 35 mm).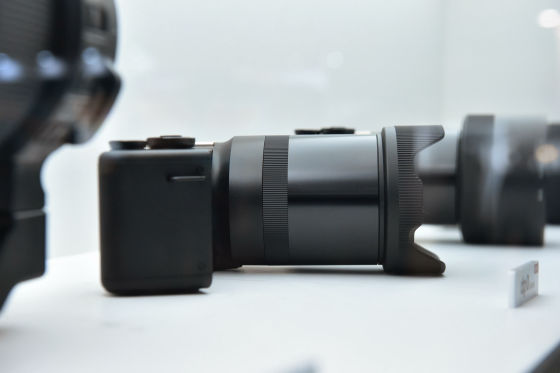 Furthermore, "dp 3" of 50 mm (equivalent to 75 mm in terms of 35 mm equivalent) officially announced over a year. Conversion lens for dp3 only "FT-1201"Is attached. When FT - 1201 is installed, the open focal length will remain at 2.8 and the focal length will be 60 mm (equivalent to 90 mm in terms of 35 mm).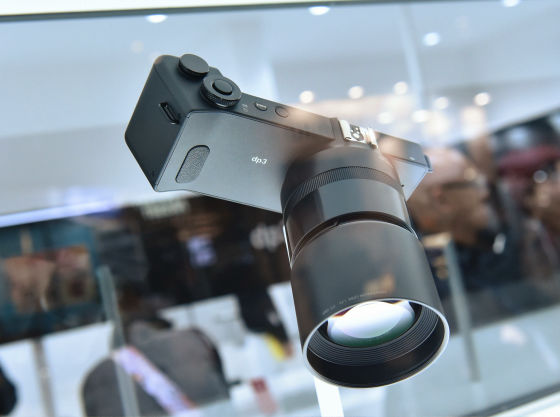 On the bottom is dp Quattro's exclusive base grip "BG - 11". A tripod installation hole is also equipped at the bottom of the grip.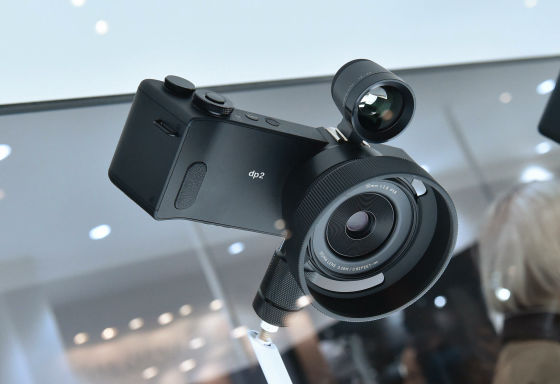 Both SIGMA dp 0 Quattro and dp 3 Quattro price and release date are undecided.