I went to the "coffee shop OB" where huge iced tea and huge parfait are offered that are 550 yen but not drunk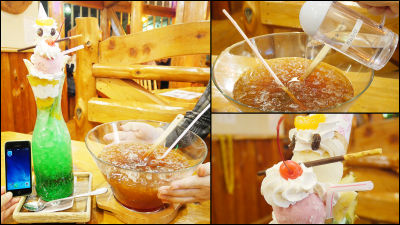 A coffee shop that develops about 20 stores mainly in the Kanto area with a sense of wood feeling "Coffee shop OB"is. Since I heard that there is ice tea and parfait which is well-established as "huge size" as well as coffee called full roasting, I decided to try and challenge the shops.

Coffee shop OB official website Saitama prefecture log house cafe Orbee coffee coffee shop OB ,, home roasted coffee, cafe
http://coffee-ob.com/index.shtml

Arrived at a coffee shop OB shop. This time it is adjacent to Hyogo · Shin Kobe stationShin Kobe Oriental AvenueTo be inKobe storeI tried visiting.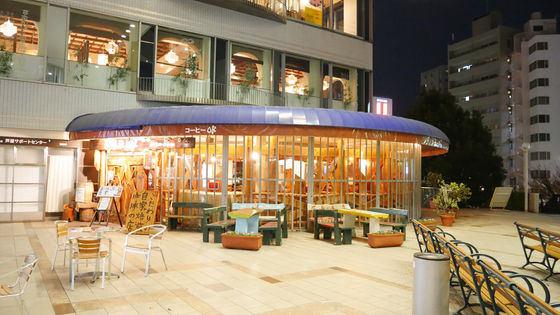 Open the heavy door full of wood and enter the shop.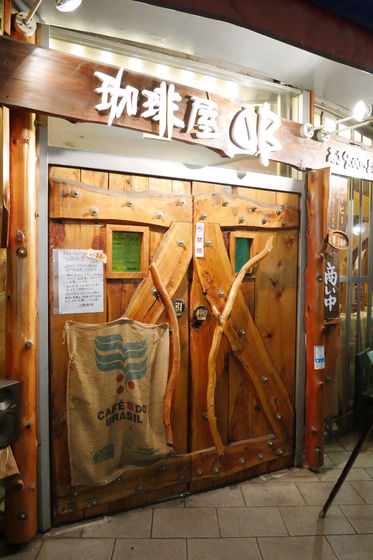 The inside of the store looks like this. It is a design that uses natural solid wood as it is, it feels like warmth of wood even this.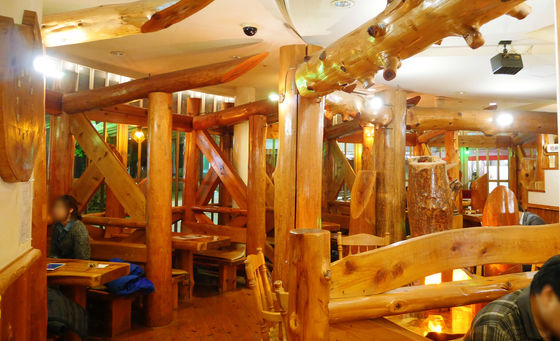 A lamp was placed on the table, and a warm atmosphere was drifting.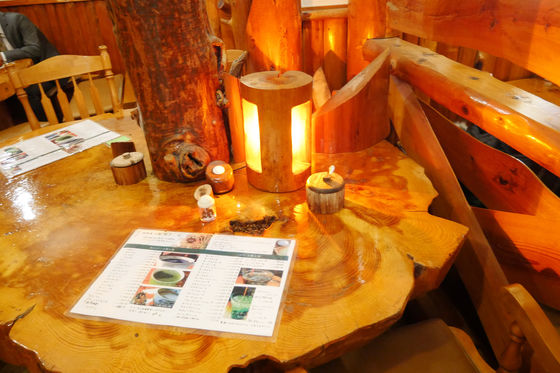 Anyway, I tried ordering "Cream Soda Parfait (780 yen including tax)" and "Ice Tea (550 yen including tax)" which is established as "super deca" first. It arrives at the table is here. How long is deca ... ...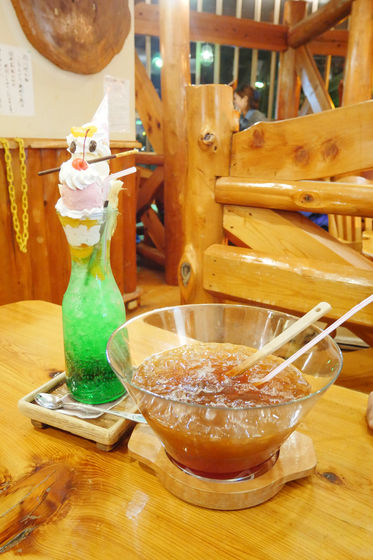 This is the size. Parfait for wineDecanterIt is a glass container as it is, and melon soda has a large capacity of 2 liters including ice. The right iced tea is also a sense of size that I think that "I wonder where these instruments are sold". I will grind sesame seeds and rosesMortarIt is about the same size. In addition, the price described in the text is the price at the Kobe store, menu and price may vary depending on the shop.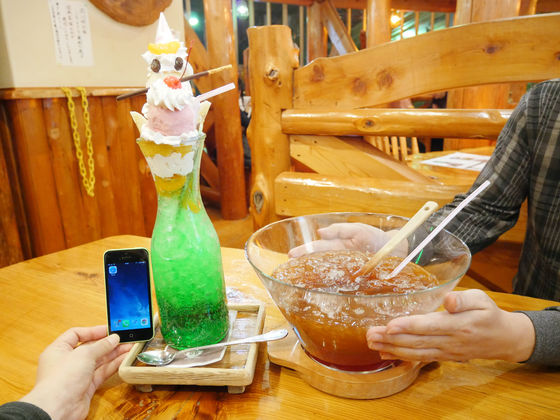 Feeling like a sumo wrestler to win a sumo wrestling place and celebrate.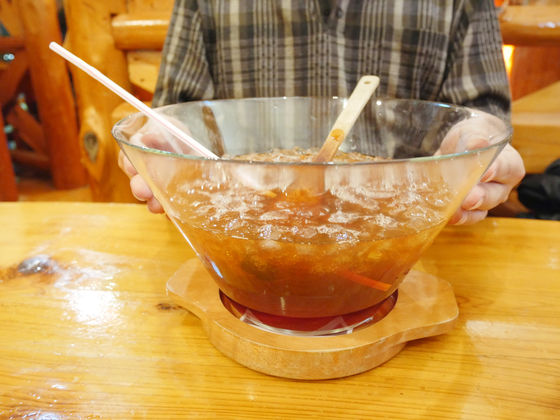 When I drink a bite while feeling a long way, it is exactly the taste of "ice tea" itself. Ice tea is also quite a lot, but the amount of ice that was introduced is also quite good.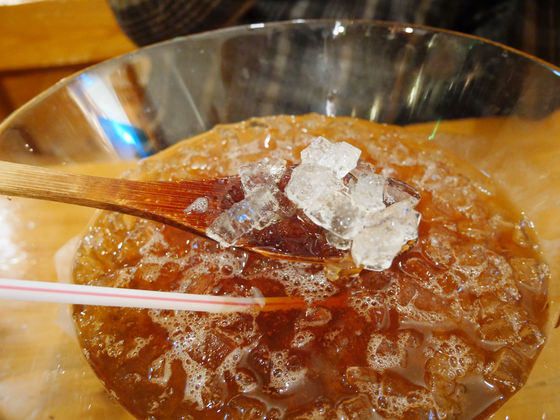 For iced tea, gum syrup suitable for that size is set. For people who do not understand the size feeling, it is that container with sauce and sauce in it.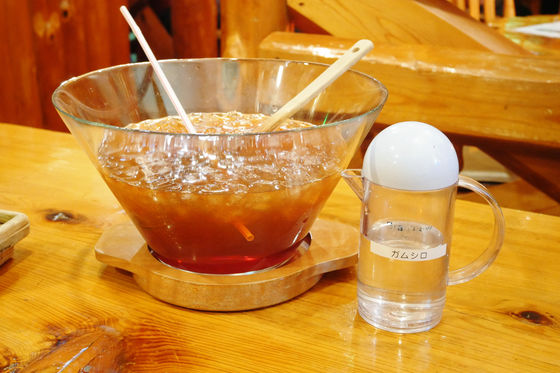 I will introduce gumsharo as much as possible. I can not experience experiences in my normal life, but I feel a thrill that is accomplishing somewhat amazing things, but it is a point to pour drunkly as I do not change the taste as much as I put in it.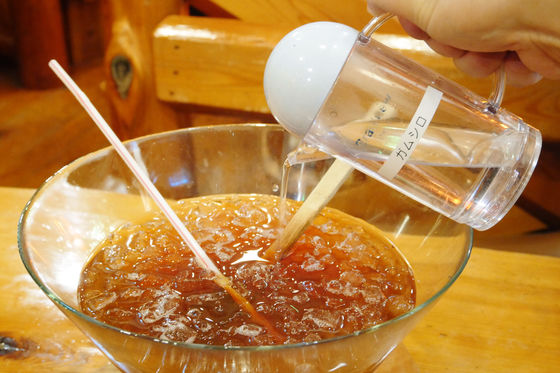 The following movie was taken in order to feel the amount of that amount. Although I dare to flow into the gokgoku and throat from the straw, the husband can feel the response of the coffee shop OB iced tea to the situation that the water surface only decreases slightly.

Huge iced tea of ​​"coffee shop OB" which does not quite decrease even if you drink gokugoku - YouTube


I will try to eat 'Hamuta Sando (580 yen including tax)' while ordering the ice tea while ordering. At first sight it is a sandwich like a mini size, but in reality it used four toast cuts of 10 sheets The volume sense full size here as well.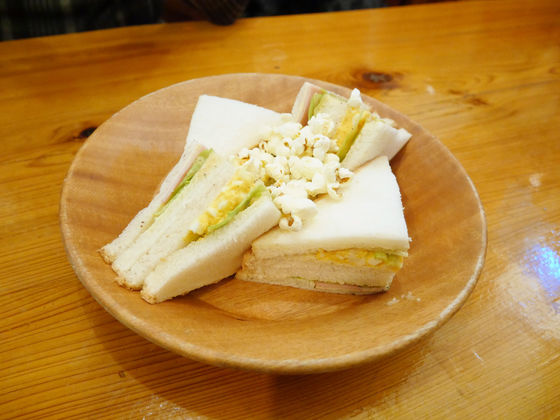 There was a light salty popcorn in the middle of the sandwich.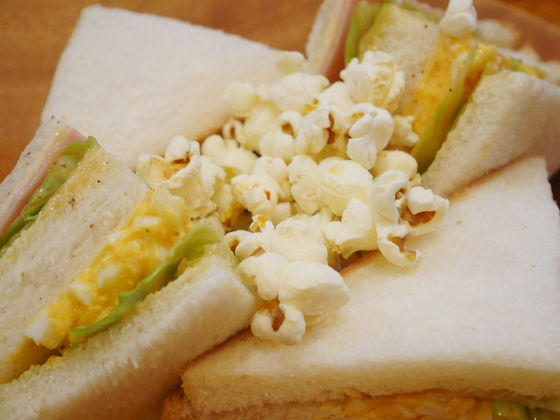 Ham and egg sandwiches can be relieved with orthodox taste. It is a sandwich with no strong personality such as kore, but when you want to eat a delicious sandwich normally it was a perfect dish.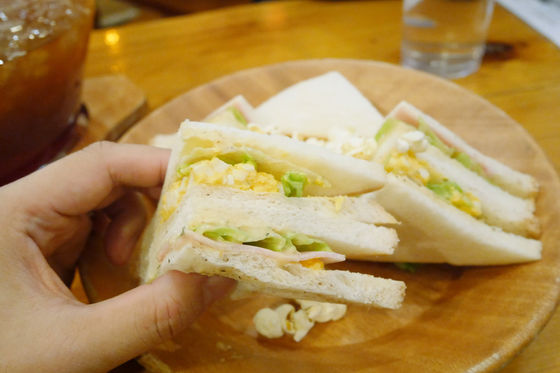 Suddenly I see an ice tea that still remains.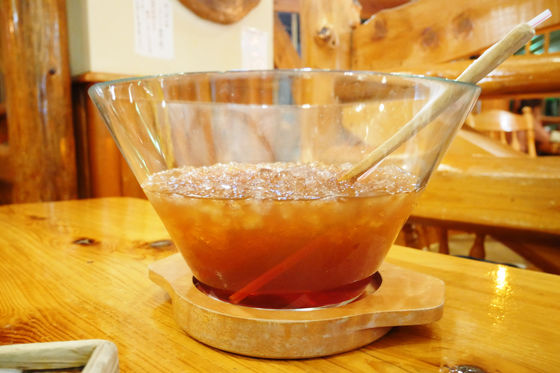 If you look closely, the straw was also quite a huge type.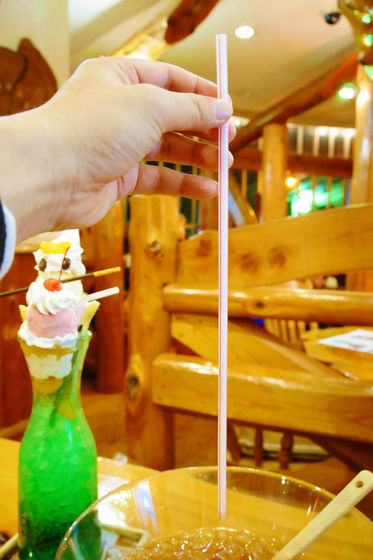 Let's try a huge cream soda parfait again.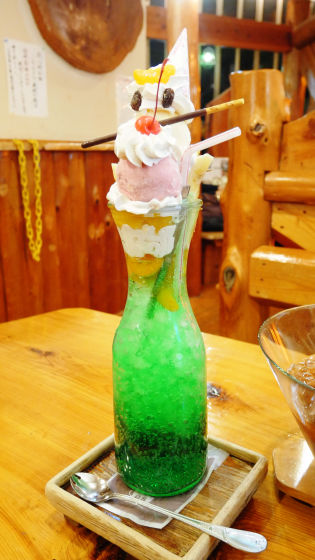 The top part is decorated like a grandfather or cute dog.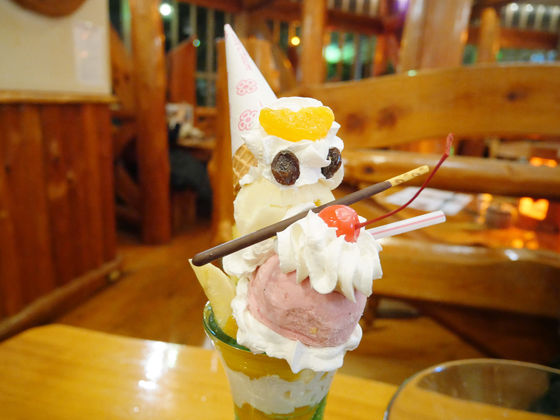 Raisins in the eye part, vanilla ice cream with strawberry ice cream, and an overflow hat made of a soft cream cone.



On the back I was carrying a cut of pineapple and banana.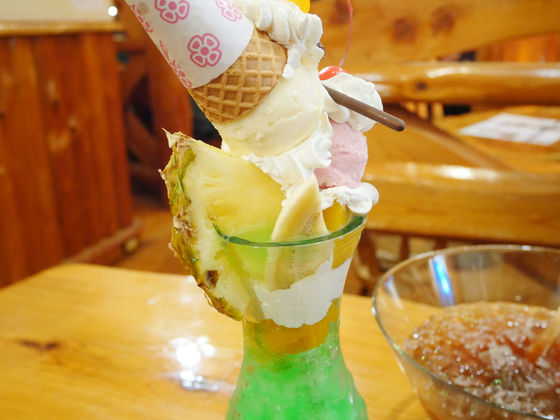 In the neck part, white peach and cream, and oranges are contained.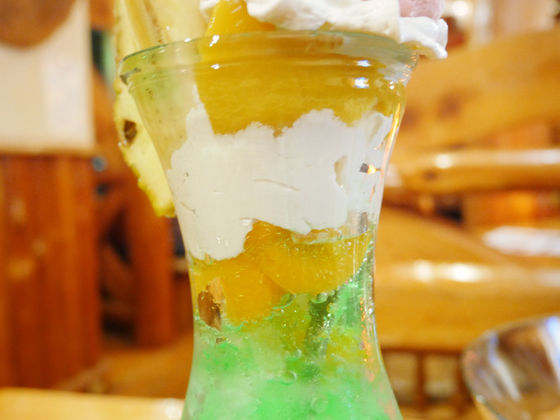 Banana and pineapple are both juicy and fresh.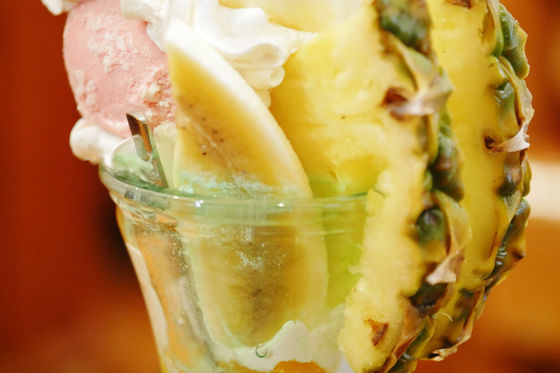 "Bakuaku Baku!" Finished topping at a stretch. I brought the container in my hand in this state, but I realized that volume with the weight that comes with "Zushiri".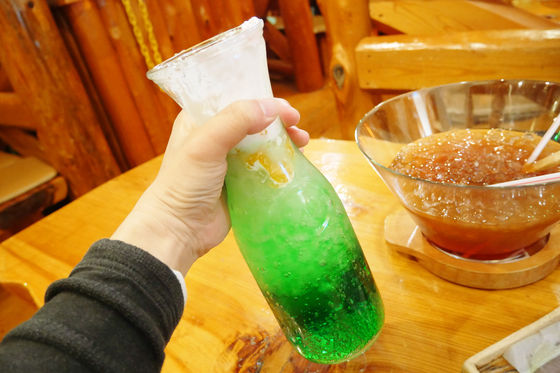 Well, I noticed that the spoon was extremely long when I drank a considerable part. It is about 30 centimeters in length.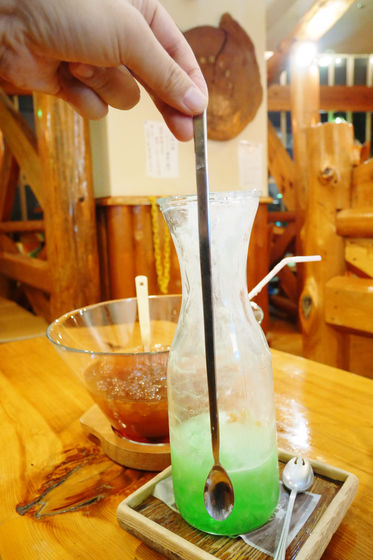 This, of course, is to rescue the oranges sinking in the soda.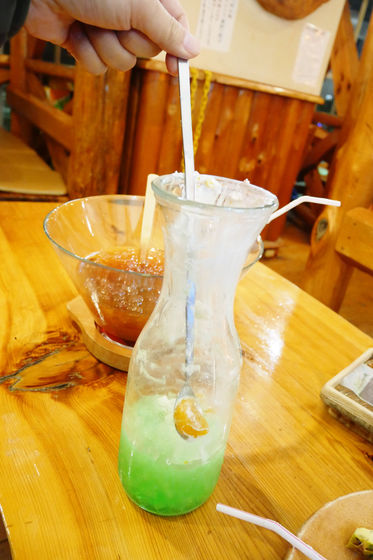 Successful salvage. It was a taste of nostalgic tangerine with a syrup flavor.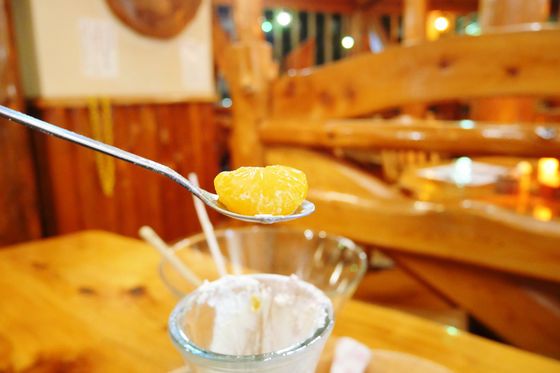 We completed the whole menu for about 1 hour with 2 people. In the cold weather in winter it was a little hard challenge, but it was a perfect menu to enjoy with a couple of people.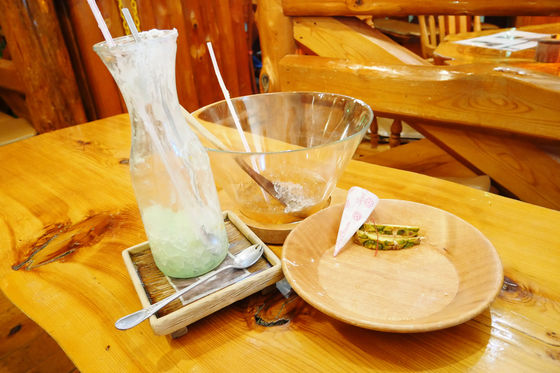 In addition, these menus are menus that are offered at shops called "full service shops" among coffee shop OB stores. It seems better to check the handling on the website before visiting the shop.

Coffee shop OB nearby OB
http://coffee-ob.com/shops/index.shtml