A state of the world's latest aircraft flying flight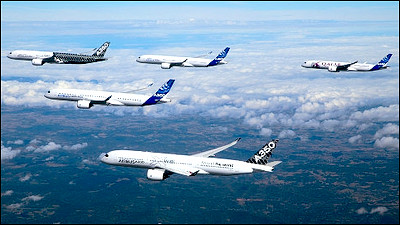 There are not many opportunities to see multiple aircraft flying at the same time, but it will equip 369 seats from 276 seatsAirbusCompany's medium-range aircraft for long distance "A350 XWB"ButEuropean Aviation Safety Agency(EASA) to celebrate that it was approved by flight formation flight.

Airbus A 350 - 900 ent EASA Type Certification | Airbus Press release
http://www.airbus.com/presscentre/pressreleases/press-release-detail/detail/airbus-a350-900-receives-easa-type-certification/

A five-Airbus formation flight is as beautiful and crazy as it sounds | The Verge
http://www.theverge.com/2014/9/30/6873473/a-five-airbus-formation-flight-is-as-beautiful-and-crazy-as-it-sounds

AirbusCompany's A350 XWB originallyAirbus A330YaAirbus A 340It was planned that development will be based on the basis, but it was announced at the same timeBoeing 787 Dream LinerSince we received fewer orders than in the past, we redesigned from the ground up, and the development was started as a new plan. the systemDrastic reconstruction was done, We succeeded in improving the reliability of the entire aircraft by performing stepwise verification.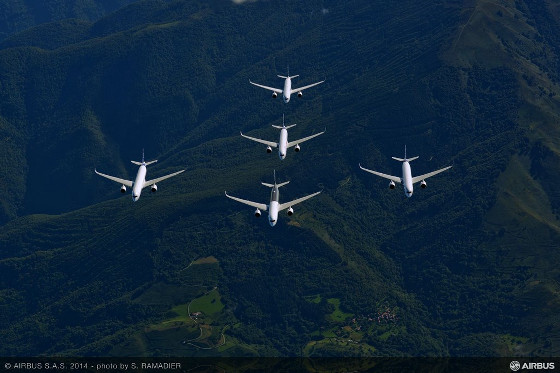 The model certification was acquired on September 30 this year is 66.8 m in total length, "A 350 - 900" in 3 class 314 seats. On the tail of a passenger aircraft lining up at the airport is the letter "A350".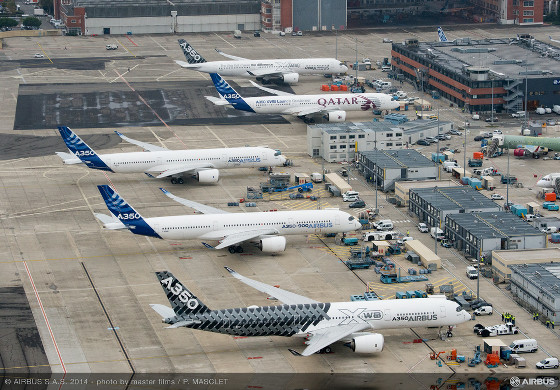 Torrent XWB engine made by Rolls-Royce company is carried.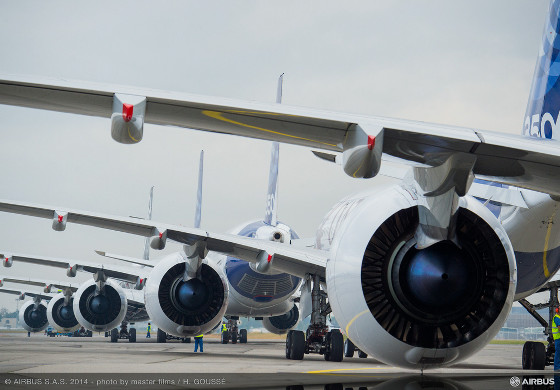 Staff heading for the plane.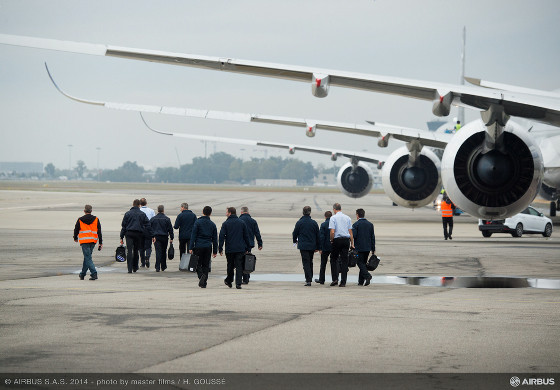 In order to obtain the type certification, Airbus conducted a flight test of more than 2,600 hours with 5 test machines and said that it meets the EASA standards without problems in all time, cost and quality.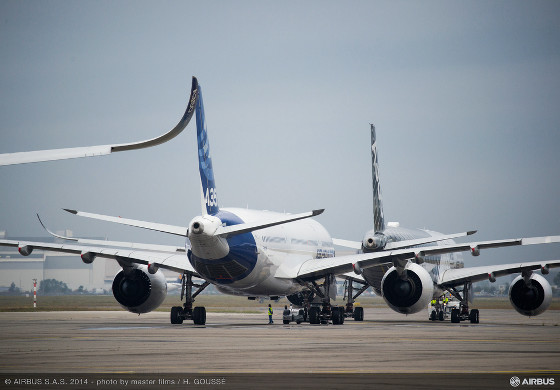 Five aircraft heading for the runway side by side.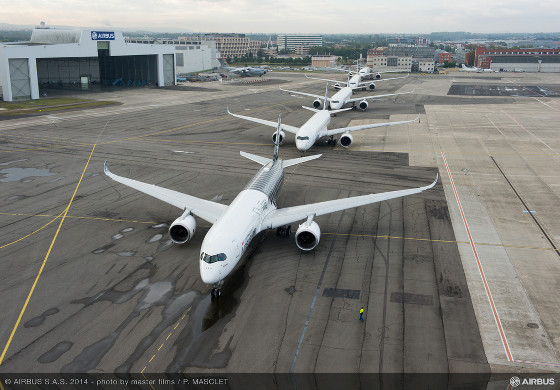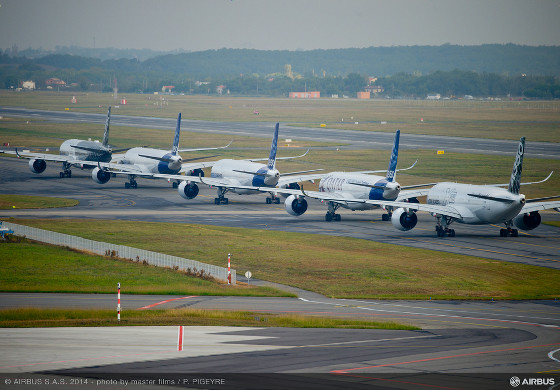 The main wing is made of the entire composite material and it was originally planned at A350 from 361 square meters to 443 square meters at XWBIt has been expanded.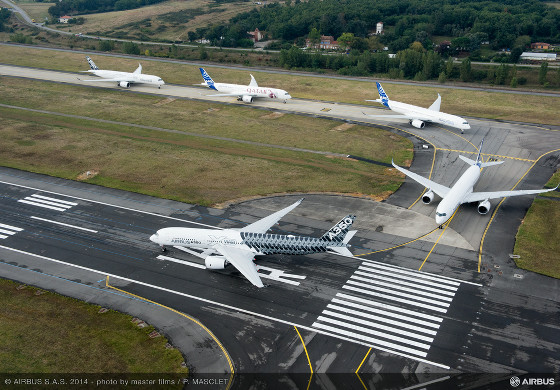 head on.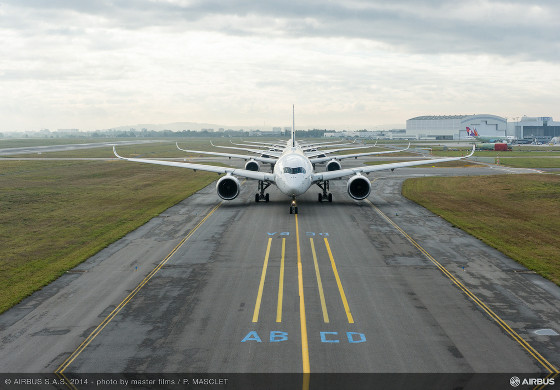 And this is the state of flight.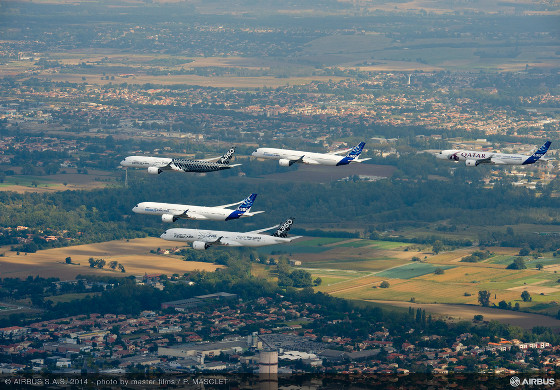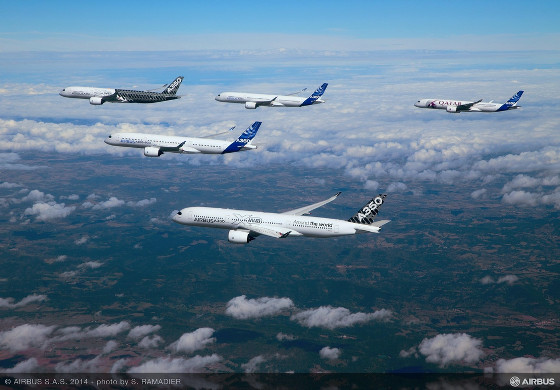 "The acquisition of the A350-900 model certificate from EASA is a great achievement of Airbus and all partners involved in the design, manufacturing, and testing of this aircraft, with A350-900 comfortable, It is a state-of-the-art aircraft that incorporates many innovative technologies in terms of efficiency, and we are ready to take off many passengers and take off. "Mentioned.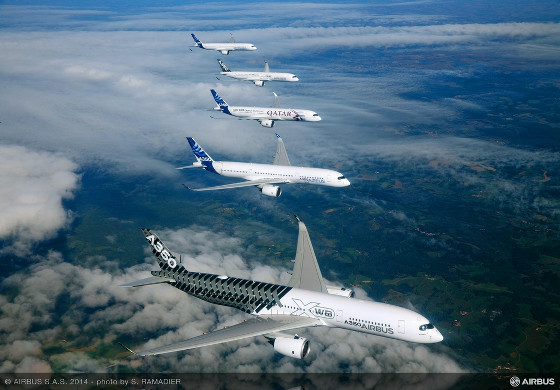 The A350 XWB, which has won orders for 750 aircraft from 39 companies,Federal Aviation Administration(FAA) to obtain model certification is also planned.
in Ride, Posted by darkhorse_log