"Lord of the Rings" fans' cosplay Wedding ceremonies like movies tremendous quality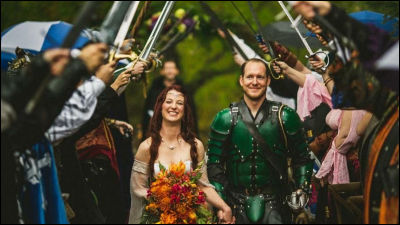 A movie in America "Lord of the RingFans groom and TV drama "game of thrones"Fan's bride is being talked about holding a wedding reception featuring a single fantasy movie.

Dunafon Castle Wedding - Heather and Bobby - Denver Wedding Photographer - The Willinghams
http://www.thewillinghams.com/blog/dunafon-castle-wedding-heather-and-bobby

Game of Thrones fans tie the knot in fantasy-themed ceremony featuring an elaborate dragon cake and a DJ dressed as Gandalf | Mail Online
http://www.dailymail.co.uk/femail/article-2729686/Game-Thrones-loving-couple-tie-knot-fantasy-themed-ceremony-featuring-elaborate-dragon-cake-DJ-dressed-Gandalf.html

Wedding professional photographer'sWillingham and Mrs.The state of "fantasy movie wedding" by shooting is like this.

The bride and groom who celebrated a sunny day with a cosplay figure in accordance with the movie is receiving a welcome and blessing as if celebrating "return of soldier".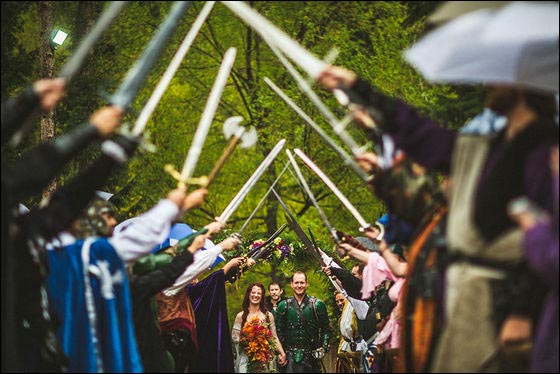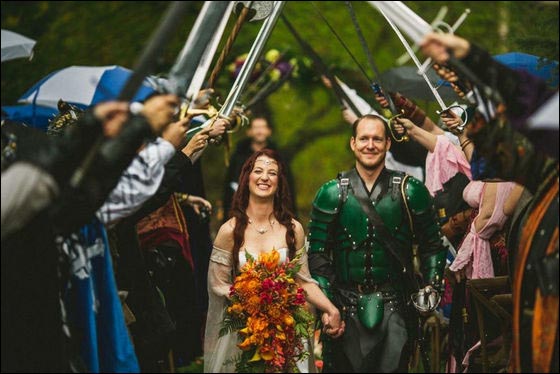 Robert Bailez of the groom is a big fan of the Lord of the Rings.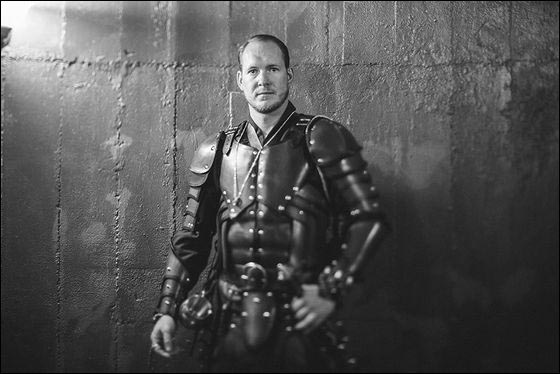 Meanwhile, the bride's Heather is a big fan of the Game of Thrones.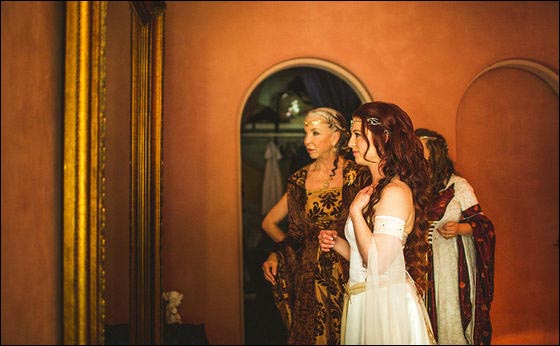 Two people who love fantasy movies decided to do a wedding reception with a costume like a fantasy movie. It seems that a lot of make-up also entered.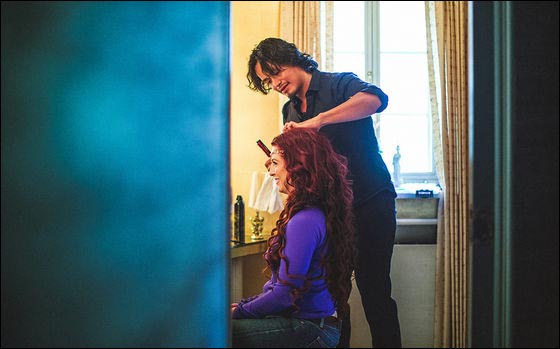 Not only the bride and groom of the leading role but also 115 people attended the attendance at the reception of these two people with a cosplay like a fantasy movie. I am wearing my favorite costumes such as Harry Potter and Doctor Who.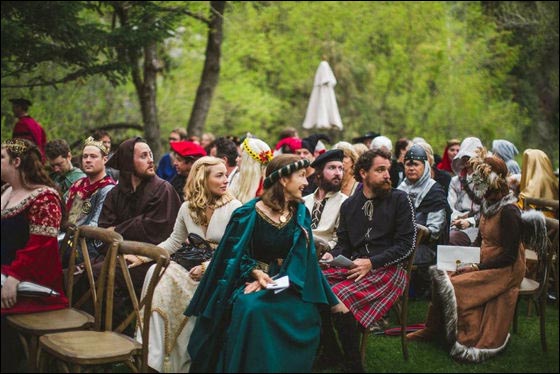 Some people who are nori are also inside.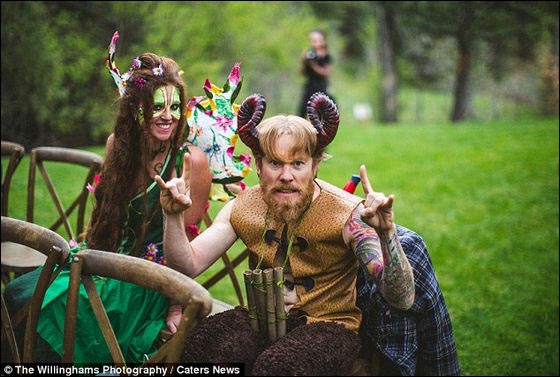 It is a level like a scene of a movie anymore.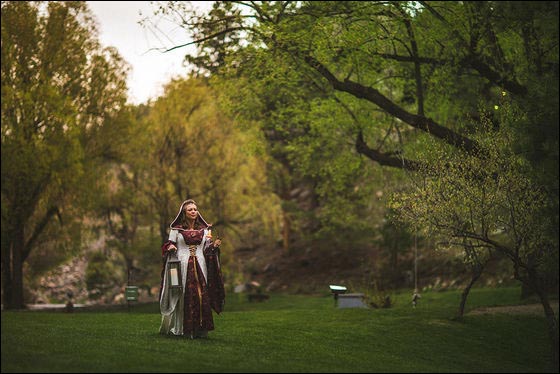 It's just a memorial shoot, but it looks like a crank-up scenery of shooting.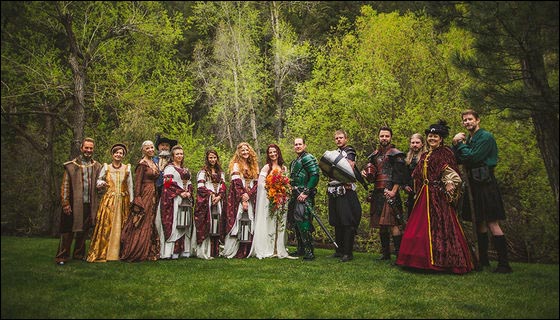 Two people entering their world.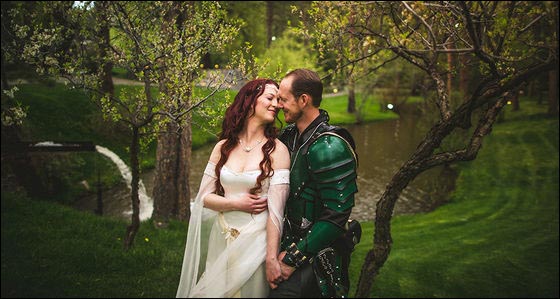 A sunny setting was set up in 1941 in Colorado StateDunafon Castle.



I swore eternity for love.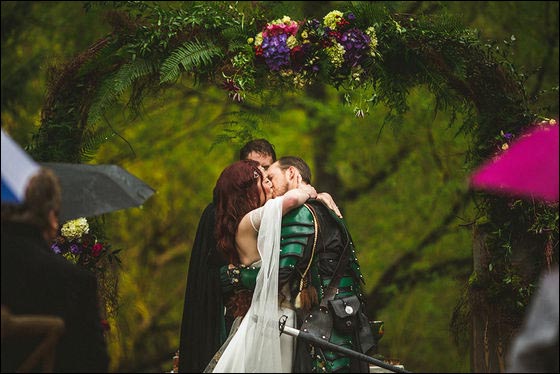 After the ceremony is a party. A dragon is wrapped around the wedding cake.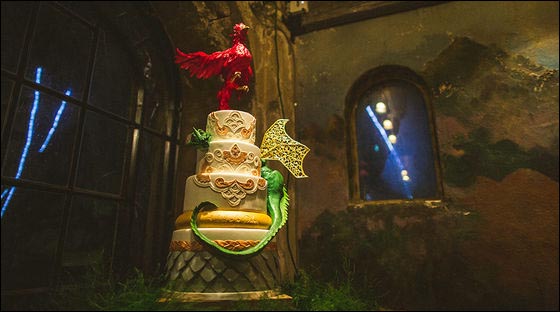 In the theme song of Hobbit, cake cutting was done.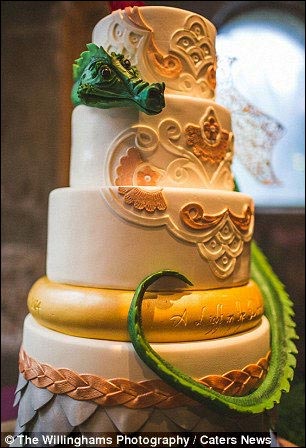 Cooked dishes are like this.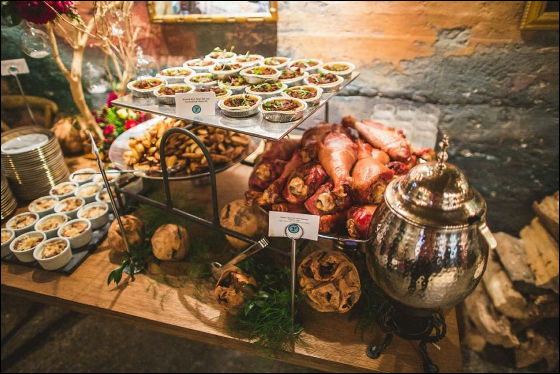 The host of the party is "GandalfIt was said that he served.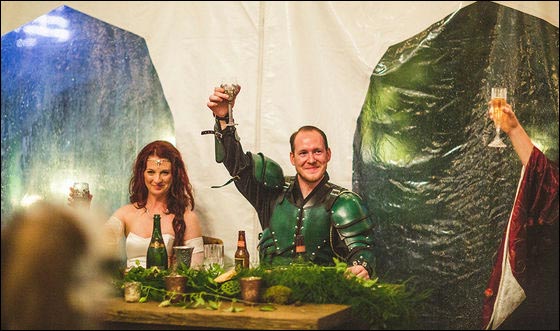 Dance starts with DJ's Gandalf play.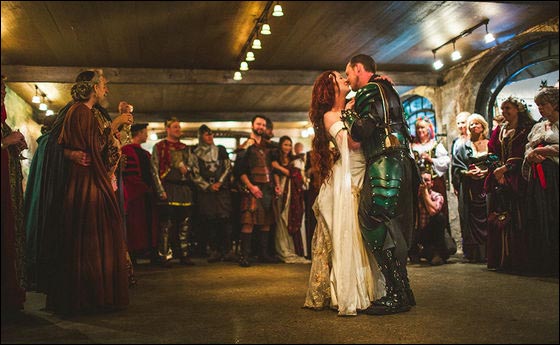 The participants of the party are also enjoying the party.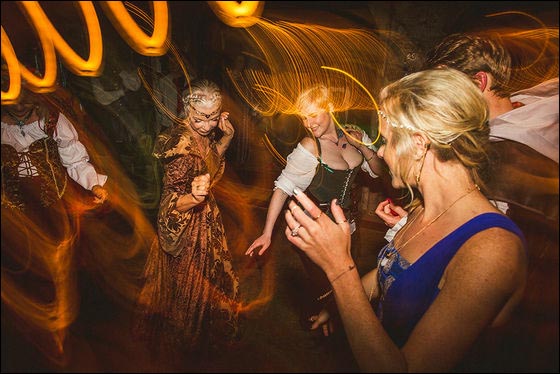 It seems that it became a wedding ceremony where not only the leading actors but also the participants could enjoy a lot with their favorite costumes.