What is "China's Underground Market" that sells imitation iPhone to human hair?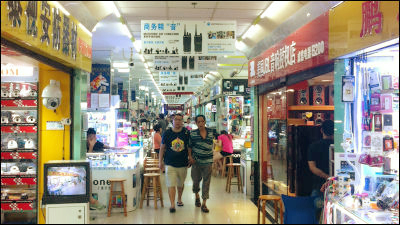 In China it deals with fake smartphones to consumer productsUnderground wholesale market (underground market)There is a large market called so. Mr. Daniel, who is engaged in the importing business of Chinese products, has posted the actual conditions of products and shops selling in the underground wholesale market to the blog with photos, and from experiences of failures over past trading, I am teaching how to make profits with stocking.

The truth behind China's Underground Wholesale Markets. | Young Money China
http://www.youngmoneychina.com/2014/08/the-truth-behind-chinas-underground-wholesale-markets/

Hold offices in ChinaFetchChina.comDaniel, who is the owner of the product, is a business selling Chinese products to the UK, and has already succeeded in getting on track to such an extent that he can already set up the second factory in China. I heard that he used the underground wholesale market from the beginning when he started business in China, but he said he experienced three major failures in the past.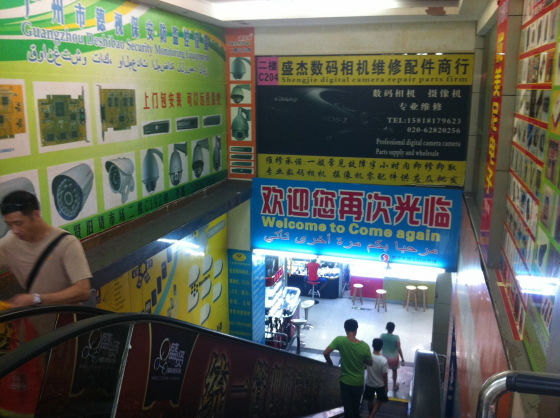 There are many large-scale shopping malls for foreign buyers in China, and the underground wholesale market is also one of them. Platinum · human hair, office furniture, furniture, electric appliances, etc. of 72 years, there are everything that comes to mind. Many products that are in violation of trademark registration and illegal counterfeit products are also handled a lot, but "If it helps people who are considering business in the future from now on," the underground wholesale market I have summarized my experiences with a few sections of.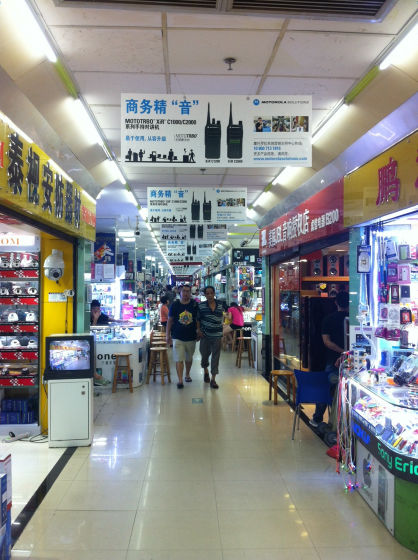 ◆ Section 1: Fake Brand Item · Copy Item Area
In the first section, we sell fake brands and copied items such as watches, PCs, mobile phones, logo mugs, clothing and so on. The clerk will tell "fake / copy goods", but be careful as selling fake as "real". Mostly it is a low quality item, so if you look closely you will understand.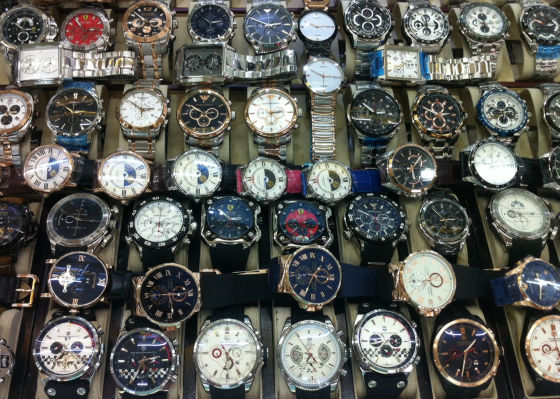 On this floor there are memory card, USB memory ... ....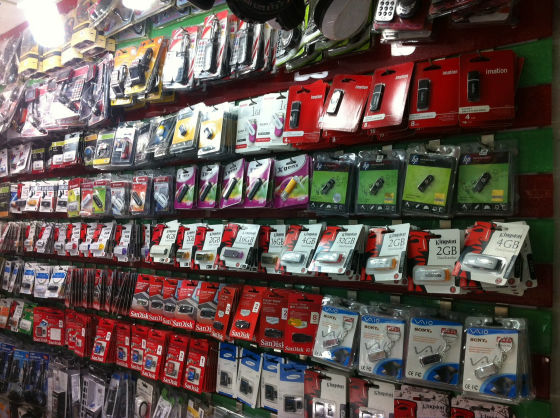 We also sell fake brands and copies of audio amplifiers. These items are hindsight that the package is indistinguishable from the real thing, and it does not work. Especially in the memory relation, "There is a case that the storage device is not contained in the exterior alone," says Daniel. Basically it seems that you can not buy genuine maker items in China wholesale market.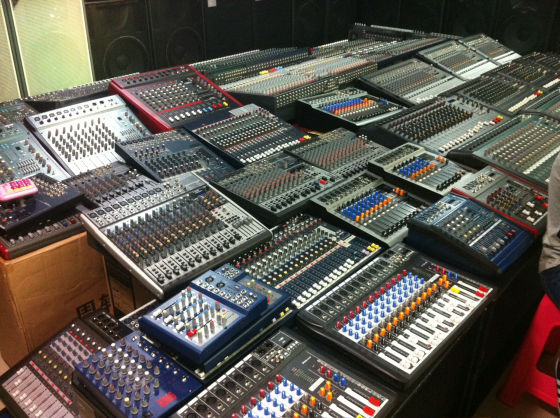 ◆ Section 2: imitation area close to genuine without limit
The second section is a gray sales area and you can purchase electronic devices such as smartphones and tablets that you have copied as precisely as possible. For example, an imitation iPhone which can not be seen and distinguished is sold for 70 pounds (about 12,000 yen).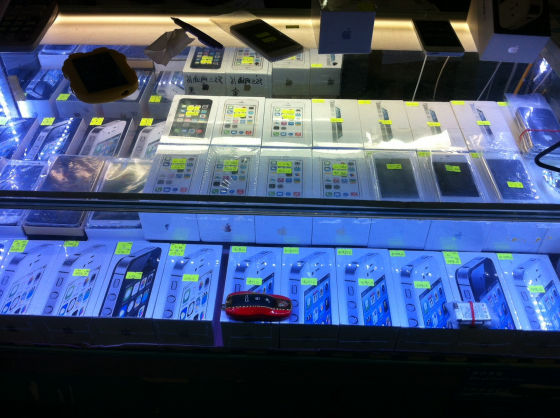 Especially popular shops are Beats shop, Beats headphones and carry cases etc are all together and it is a quality which can not be seen as counterfeit.



◆ Section 3: Modified Product Area
In the third section, remodeled products which were originally trimmed off of HDD, screen, CPU, camera lens, exterior etc, of electronic equipment which was actually sold as a maker product, and assembled with inexpensive parts were sold It is.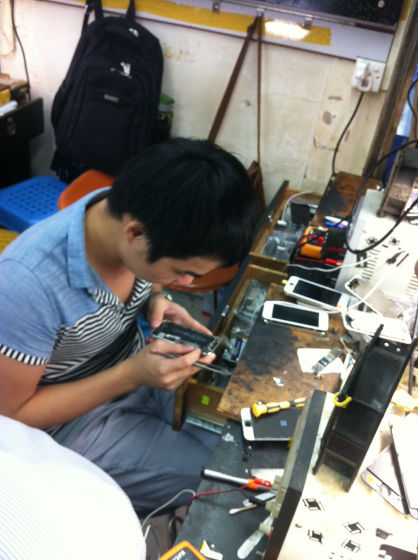 However, the appearance is as brand new, for example iPhone 5 can be purchased for about 220 pounds (about 38,000 yen). If you know what kind of parts you are using, you may be able to do good shopping. In addition, the stripped parts are sold outside China and used as replacement parts for the latest products at overseas electronic equipment repair shops.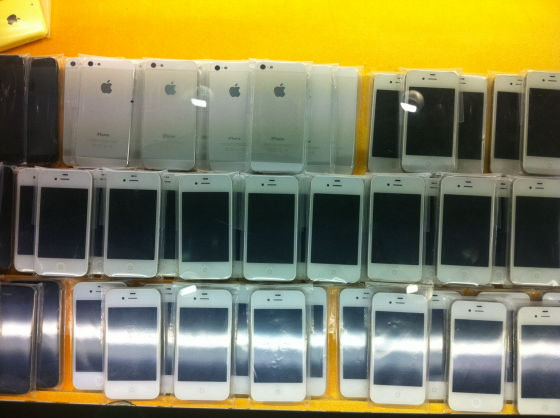 As for digital single lens reflex cameras, where the internal parts are expensive, almost all parts have been exchanged, so there is a possibility that they will be shopping that does not match the used unit price It is big.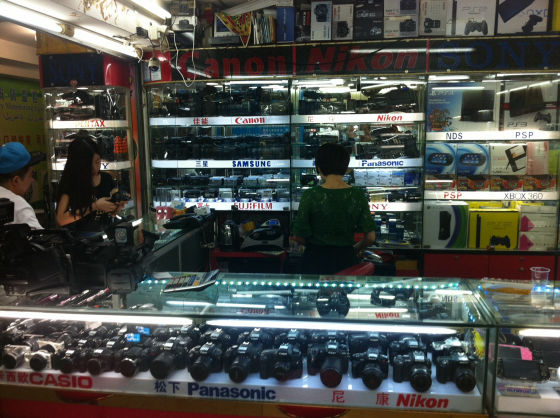 ◆ Section 4: Real Area
The fourth section that Daniel was also surprised. Here the latest genuine products without sincerity are sold directly from the manufacturer, and although you can buy what you want, even if you can withdraw money, it is a very expensive price setting as it is an imported item.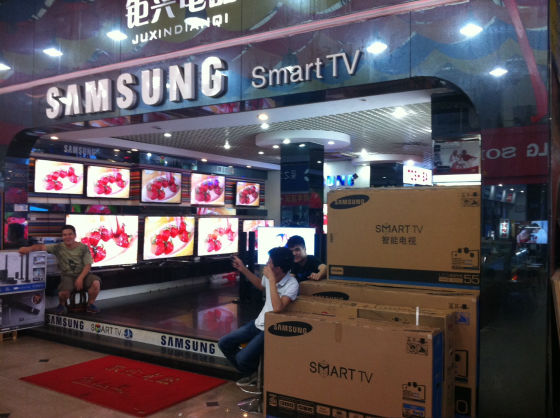 ◆ Section 5: China General Consumer Product Area
This place is the most recommended place to make profit in Chinese products, and no-brand Chinese general consumer products are on sale. There are no imitations or legal loopholes, and you can purchase with little risk.



Mr. Daniel purchases things that do not have a trademark here, and re-enters its logo and sells it. Regardless of fake or genuine, we can not rework our logo on the item made by the manufacturer, but if it is a no-branded product such as a camera tripod or iPad case, it is no problem.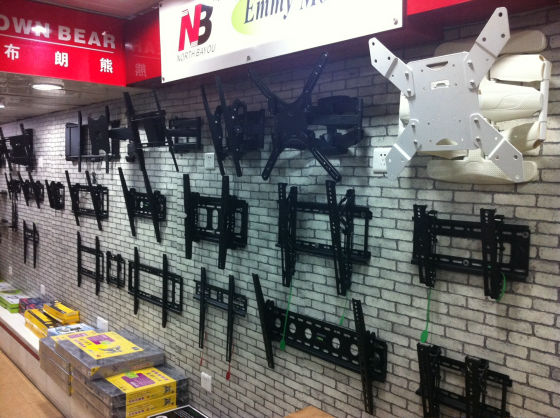 Targeting the accessories of the product full of the world will become a gap industry and will yield profits, but Daniel often failed with stocks and often failed. In that case, if you sell a liquid crystal display of a smartphone with a tool kit that is in excess inventory, or if you give away a carry case to a tablet, you can be able to field inventory, and the profit margin of the item you want to sell You can also raise it.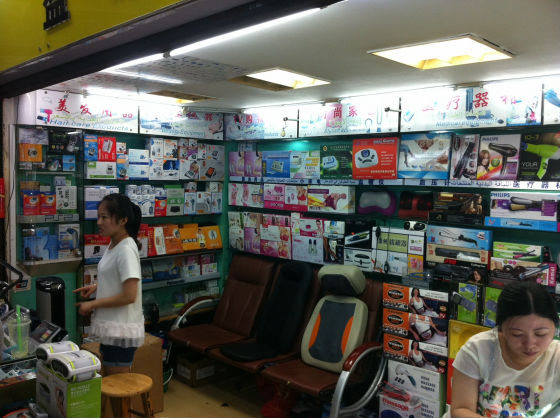 In the basement wholesale market a lot of products that are quite popular are being sold, so extreme caution is required for purchasing. Finally, Mr. Daniel advises on doing business with Chinese wholesalers as follows.

· As Chinese distributors always try to explain "this product is genuine" in the first 5 minutes, hear what to say
· If you pay your down payment in cash, you can carry price negotiation to the dominant position
· Even with a simple order, if you feel like a normal deal, items like "Length of the power cable is short" may arrive
- Apart from the down payment, payment of the order price is divided into two times at the time of ordering / before shipment. Then you can carry out checking of ordered items twice at payment time
· We will contact the trader frequently as much as possible in order not to cause wrong delivery date etc. Chinese message application "QQRecommended
in Note, Posted by darkhorse_log