The fastest Internet in the world capable of transferring 5 terabytes in less than 1 second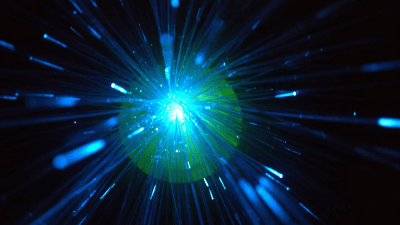 ByMohsend72

As a home for the homeNURO lightIs offering 2 Gbps of Internet as the "world's fastest optical line", but a detonation speed capable of transferring 5 terabytes of capacity in less than 1 secondTechnical University of Denmark(DTU) was developed by.

Verdensrekord i dataoverførsel på danske hænder igen - DTU
http://www.dtu.dk/Nyheder/2014/07/Verdensrekord-i-dataoverfoersel-paa-danske-haender-igen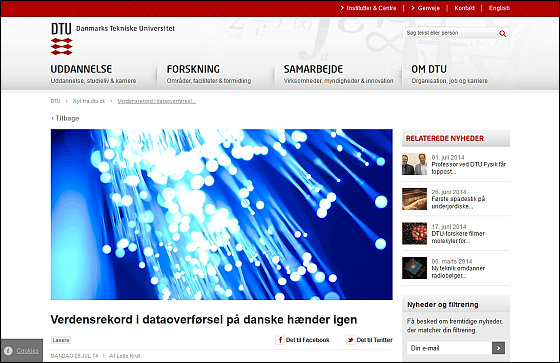 A movie in milliseconds: Denmark unveils superfast broadband - News - Gadgets and Tech - The Independent
http://www.independent.co.uk/life-style/gadgets-and-tech/news/a-movie-in-milliseconds-denmark-unveils-superfast-broadband-9642308.html

Until now the world's fastest internet is in 2011Karlsruhe UniversityAlthough it had been announced, the Technical University of Denmark (DTU) announced the world's fastest Internet that can transfer 5 terabytes within 1 second. Demonstration has already demonstrated a transfer rate of 5 terabytes per second.

With movies with a capacity of 1 GB, the download will be completed during the blinking, which means that the backup will be completed in a moment, even with backups of 1 terabyte of HDD, theoretically thousands of data in 1 second It is also possible to download at the same time. Since this technology uses a single optical fiber laser transmitter, DTU says, "In the next few years the commercial Internet speed of ordinary households can be remarkably improved, and it will increase worldwide with annual increase of 40% - 50% It can be an important solution to Internet traffic problems. "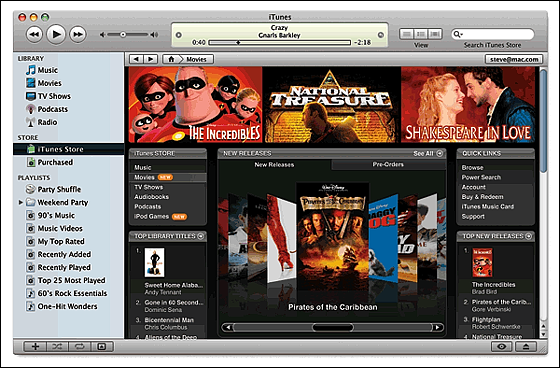 ByAmit Agarwal
in Note, Posted by darkhorse_log