Apple's Smart Watch "iTime" Full Appearance in Patents Revealed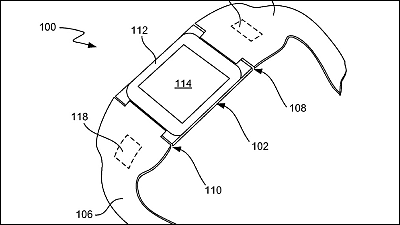 A rumor about Apple 's smart watch' iWatch 'was reported like this, but on July 22, local time of 2014,ITime"We got a patent on smart watch named" Watch. " Apple's smart watch which has not been officially announced yet, but the details of which are finally disclosed from the contents of the patent.

Apple iTime smartwatch detailed in patent (Wired UK)
http://www.wired.co.uk/news/archive/2014-07/23/apple-itime-iwatch

Apple files patent for smartwatch | Ars Technica
http://arstechnica.com/apple/2014/07/apple-files-patent-for-smartwatch/

According to the contents described in the patent, iTime is a touch screen device that displays messages and alerts on the display by connecting with iPhone or Mac. Remove board face from wristbandIPod nano (6 th generation)It is characterized in that it can be used like the device, the device has multiple sensors built in, accelerometer ·A gyroscopeDetect gestures of wrists and arms by.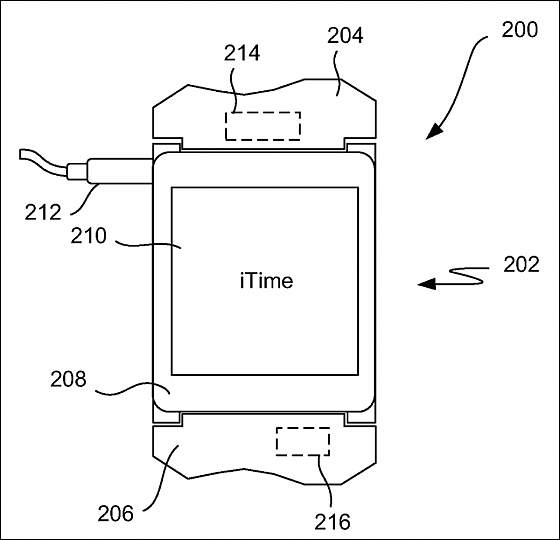 In addition, GPS and NFC are also included, and it also refers to the vibration alert function · media storage playback function and the function to select call and reject for incoming iPhone. It is thought that it supports iPhone / MacBook / iMac because it is written that the phone · laptop PC and desktop PC are compatible, there is a possibility that the iPad is included in it. Several designs are exemplified in the patent, but there seems to be a type in which the display can not be removed.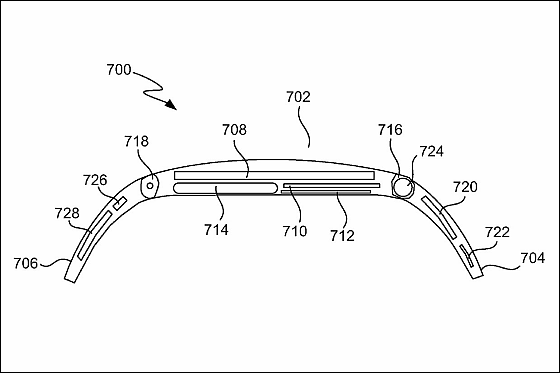 Smart watch with Android Wear "LG G Watch"Is now available for purchase from Japan, Android is promoting the smartwatch market, but the concrete example of Apple's" iTime "which details were completely unknown up to now has been clarified Wired UK expects that Apple special events in September will be a great opportunity to introduce iTime.