Hackers start selling out about passwords and personal information for about 4,300 yen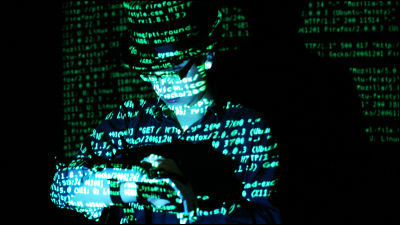 ByBrian Klug

America'sOutflow from the Internet auction leader "eBay"The fact that hackers began selling to customers such as cybercriminals and online fraudsters about customer information such as passwords that they did is based on the British newspaper "The Sun"The investigation turned out.

Hackers 'Selling eBay Logins Online'
http://www.ibtimes.co.uk/hackers-selling-ebay-logins-online-1450784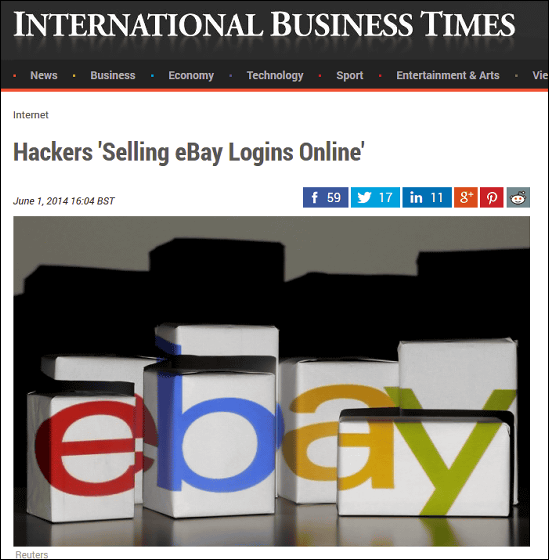 EBay announced on May 21, 2014 that the database was attacked by the server, announced that customer information such as password, mail address, address, telephone number, date of birth, etc. leaked and requested the user to change the password doing.



After investigating the information leaked by The Sun on Sunday, it turned out that hackers sold customer information including password and user name leaked from UK version eBay to cybercriminals and online fraudsters. EBay has a system to evaluate feedback to sellers and buyers by feedback, and users can judge whether or not an exhibitor or purchaser can trust after checking feedback. Hackers sell account information for 1,000 users with high feedback feedback at 24.93 pounds (about 4,300 yen) per case.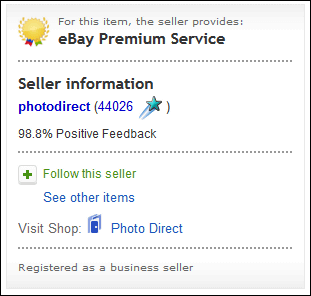 Another hacker sells login information such as a leaked password collectively at 2100 pounds (about 360,000 yen). Account information leaked out of the whole eBay is 233 million in total, of which 18 million UK accounts in the UK are included.

According to The Sun on Sunday, Peter Ous, an eBay user living in the UK,VespaPurchased from a seller with a high feedback evaluation at 1,800 pounds (about 31 million yen). Ous who bought it after checking feedback from buyers for the seller for the past few years and confirming that the purchaser is not a person who is fraudsters, but still has not received the item, purchased There seems to be no contact from anyone.

In addition, eBay is under investigation that UK, US, European personal information regulatory agencies have leaked 233 million customer information, and legal measures may be taken depending on the results.