What is the classic card information sampling incident still occurring in New York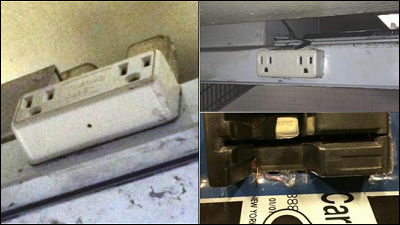 In the net worldA bit coin equivalent to 275 million yen was stolen by hackingOr,Hacking a total of 4.5 billion yen from ATMs in 24 countries around the world in a few hoursIt is progressing sophistication such as being done, but similar crime continues to occur even in the real world. In a big city New York, it was discovered that a classic method was used in a sense that illegal acquisition of credit card user information by combining a micro camera and a card skimmer.

MTA | Press Release | NYC Transit | MTA New York City Transit Reminds Customers to Watch for Scammers Who Target MetroCard Vending Machines
http://new.mta.info/press-release/nyc-transit/mta-new-york-city-transit-reminds-customers-watch-scammers-who-target

MTA Warns Of Subway Credit Card Scam - Business Insider
http://www.businessinsider.com/mta-metrocard-subway-credit-card-scam-2014-4

Skimmers reading card information and hidden cameras shooting password input were located in the center of Manhattan island in New York and the southern end of Central Park59 Street - Columbus Circle Station(59 St-Columbus Circle Station), equipment was installed in each premisesMetro cardIt was discovered that it was attached to the vending machine of.

A very small camera hidden in a small hole opened at the tip of the arrow.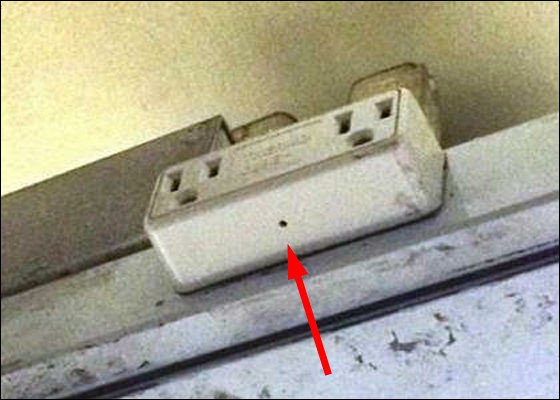 A compact camera camouflaged on a power outlet was attached to the top of the vending machine and was shooting password information entered by the user. It is a classic method, but in fact it is a shock fact that such things are still being used in reality.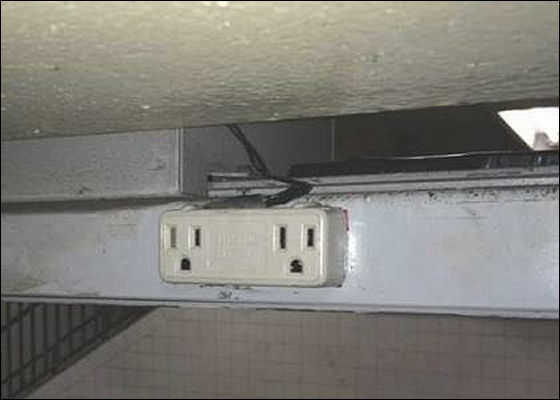 Card skimmer that was attached to the card slot and was used to read card information illegally. It seems that it was in a poor condition that the cable protruded.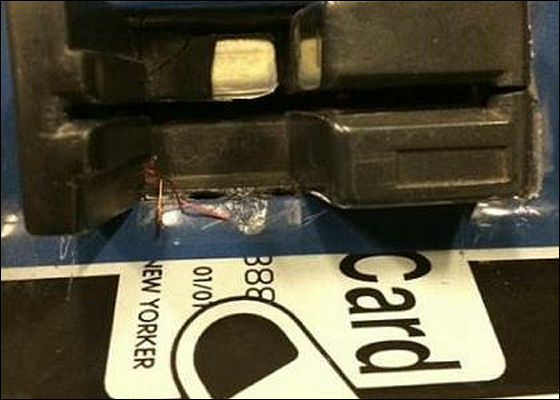 The camera and skimming device were discovered by the subway user and immediately removed. The situation of the damage and the like are not clear.

If it is a case where skimming equipment was installed in Japan, in the near place in 2013A skimming device was attached to ATM of Seven BankIn addition to being known cases, similar cases have been reported by other financial institutions. It is imperative that you do not understand even by looking at it, so whenever you use cards you need to consider these dangers ... ....
in Note, Posted by darkhorse_log