First-person perspective bear game "Bear Simulator" that allows you to bear bears and collect honey, catch river fish and fight against mysterious monsters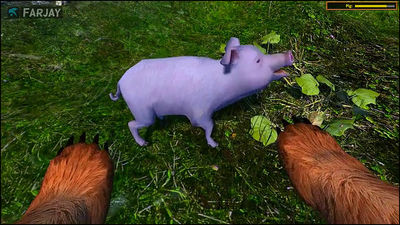 It is a daily routine of the bears in the forest to run around in the mountains, catch fish in the river and steal honey from the bee's nest, but you can experience daily life of such bearsFPSDouga FPB (First Person Viewpoint Bear Game) is "Bear Simulator"is. You can adventure extensive fields and fight against mysterious enemies.

Bear Simulator by Farjay Studios - Kickstarter
https://www.kickstarter.com/projects/1330754003/bear-simulator

If you do not know what you are saying, you can see the general thing if you look at the following movie.

Bear Simulator (Alpha Trailer) - YouTube


Vast nature.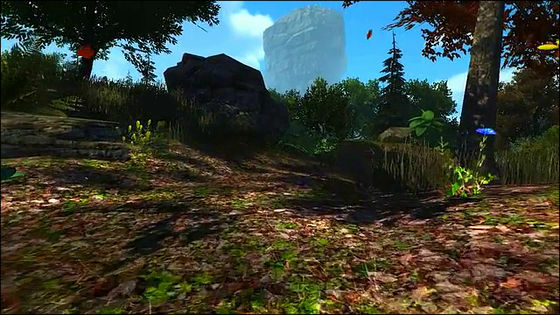 A bear living in it.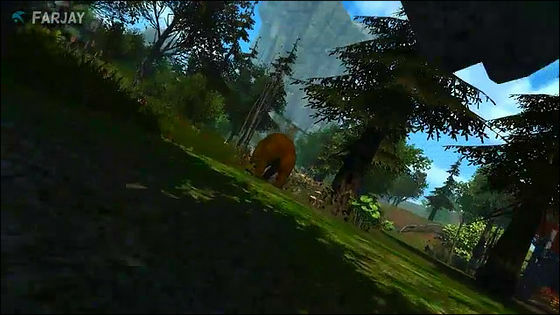 Bear Simulator survives nature by becoming this bear.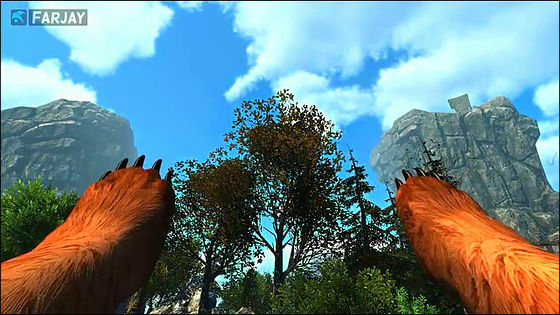 In the Bear Simulator, you can operate bears from the first person viewpoint, and two fancy hands are visible in sight.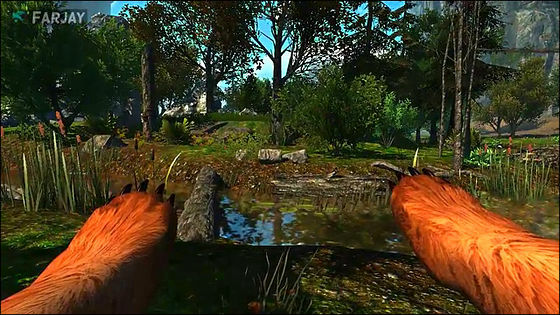 Crossing a river like a tree like a bridge ... ...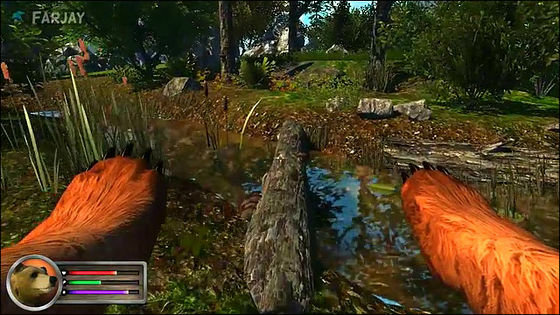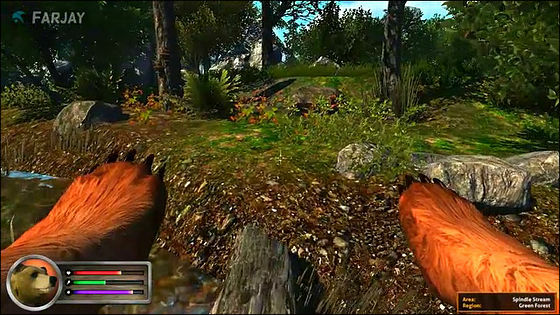 You can dive into the water, any action is possible.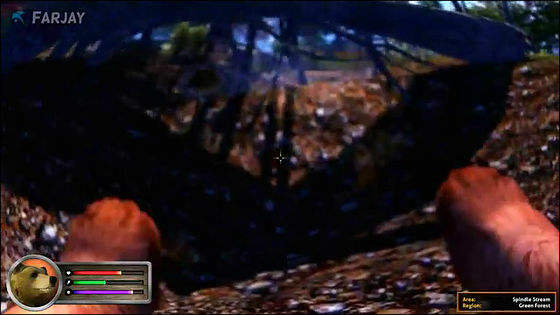 Trout salmon in the river when you are hungry ......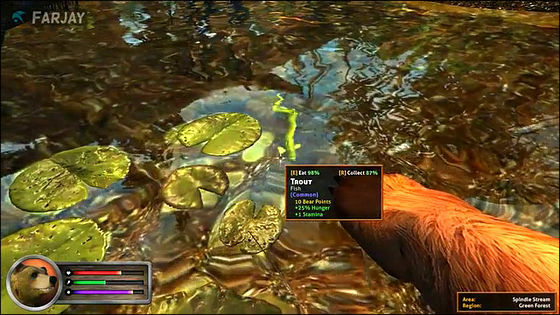 If you get caught catching and eat it OK. You can do what your bear is going on in the river with your own hands.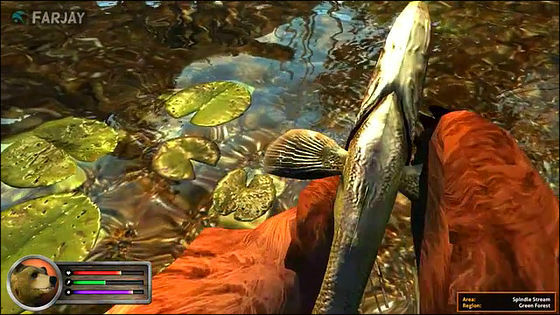 Because river fish alone will destroy nutritional balance, do not forget to procure wild vegetables and fruits in the mountains.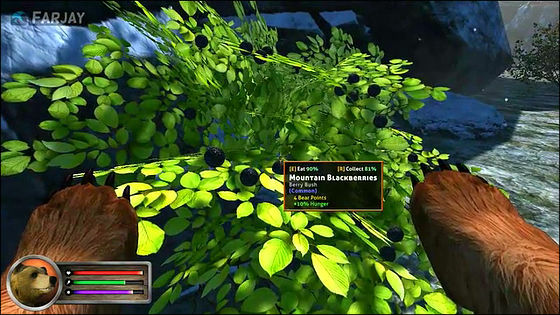 There are favorite luxury goods also in bears so that humans prefer sweets as luxury goods.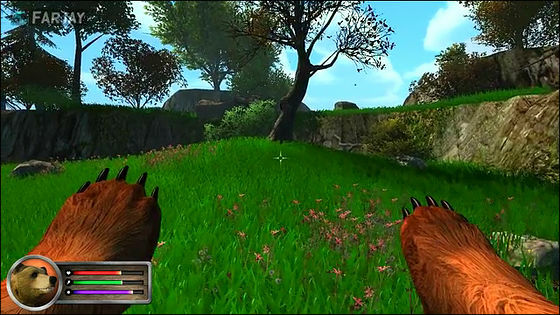 It sticks to such a tree ...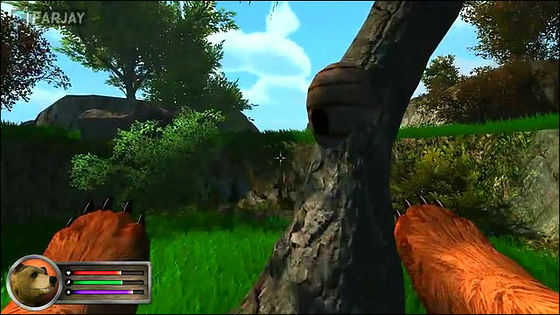 It is plenty of honey in the bee's nest.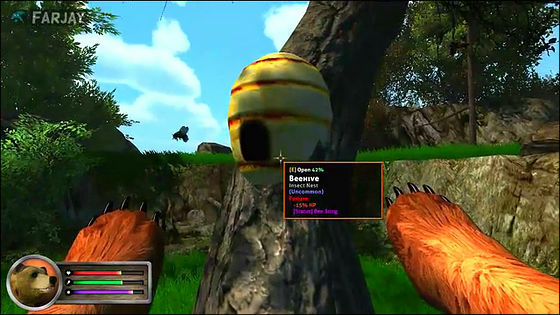 However, if you do not get close enough, the bee is inserted into the bee! It will be.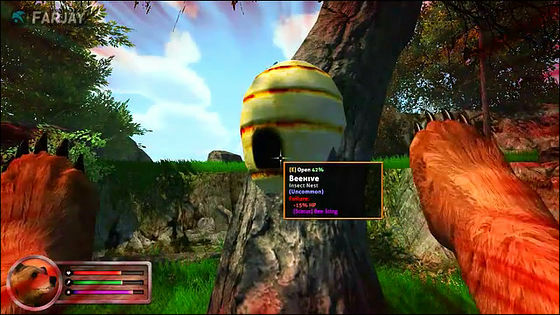 Also, as there are lots of fierce animals in the mountains, even big bearish bears need to protect themselves from enemies.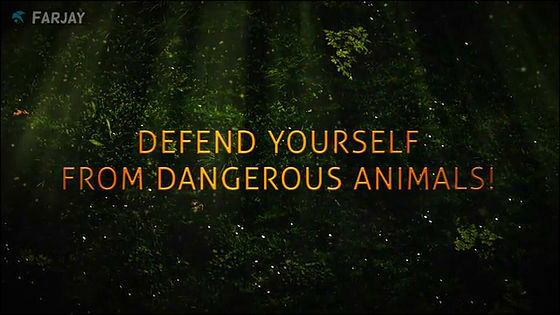 For example, I came across a rogue pig ... ...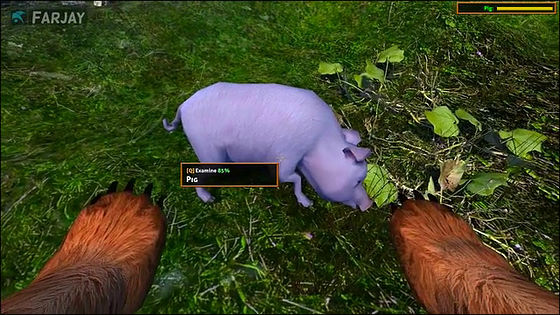 "Ya, yakuai, your eyes match" In the case.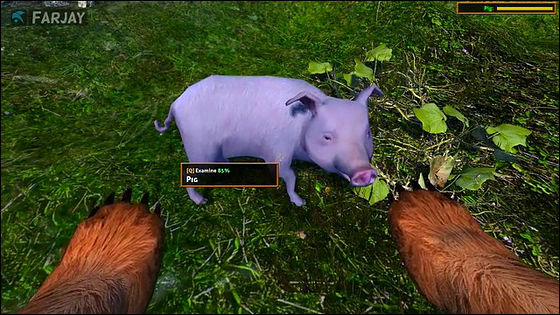 Let's dare to attack.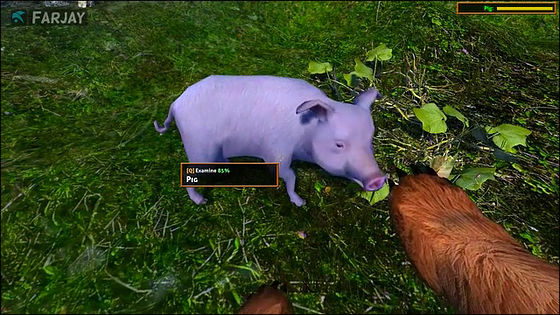 Then the pig escaped surprised. In this way you protect yourself in the wild. I understand.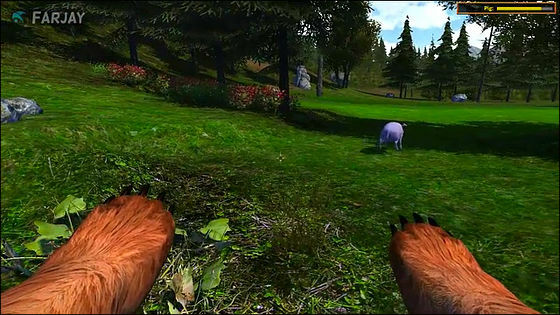 Butterflies stuck on the tulips blooming in the field are also Ay!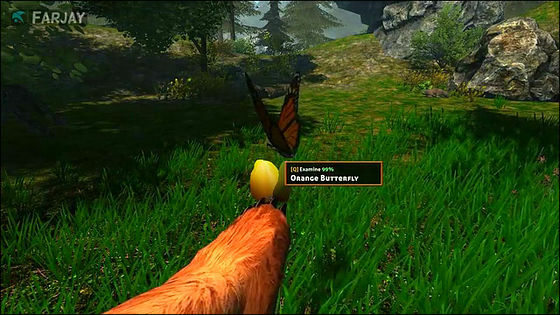 It seems that butterfly disappears when attacked.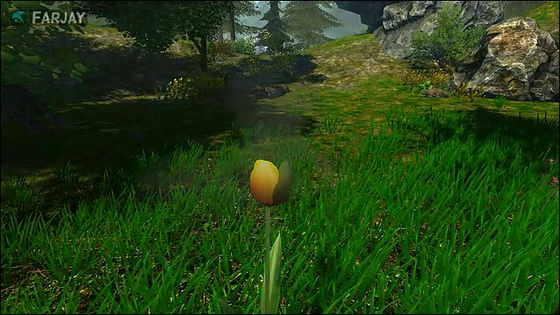 And if you get tired of adventure, go back to the nest and gocapie.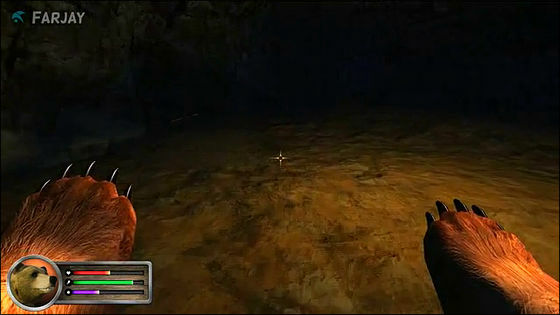 If you get tired of such a bear's daily life, you can jump out into a wide world.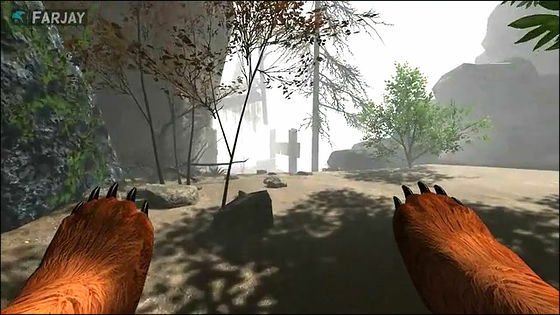 Cross over awkwardly over the bridge that collapsed below ...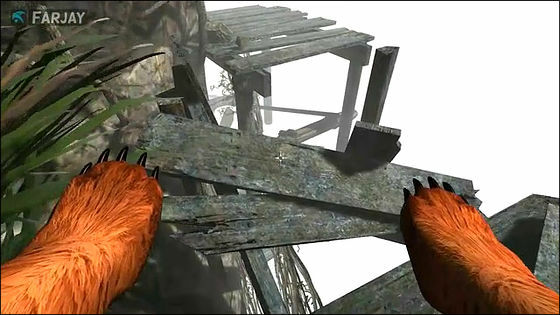 There are many elements to play, including encountering a mystery door.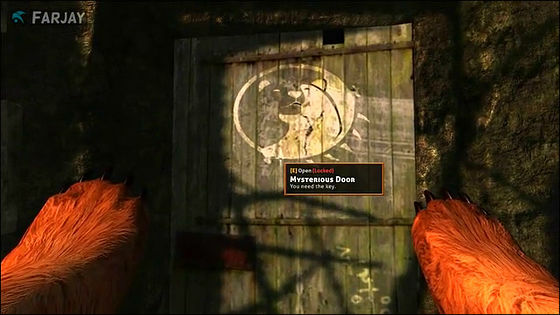 Kickstarter Island in the world of Bear Simulator.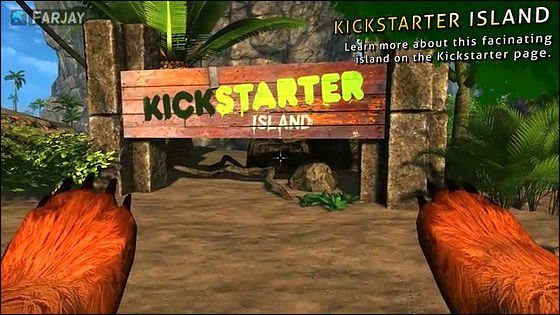 However, it seems necessary also to be careful while exploring.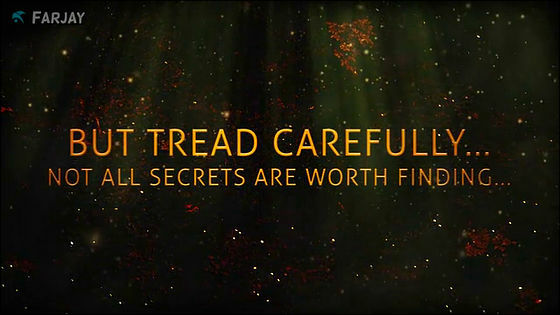 For example, if you are walking through the elegant atmosphere forest like this ... ...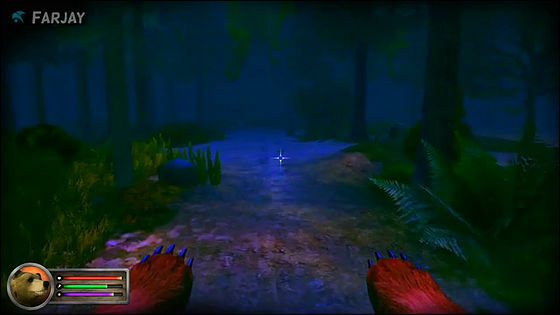 I found something big footprints on the ground.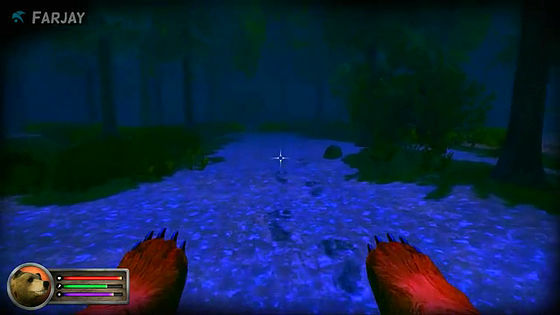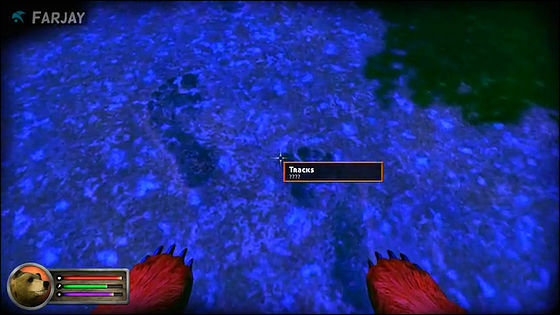 And when you look around ... ...



Something suddenly struck me.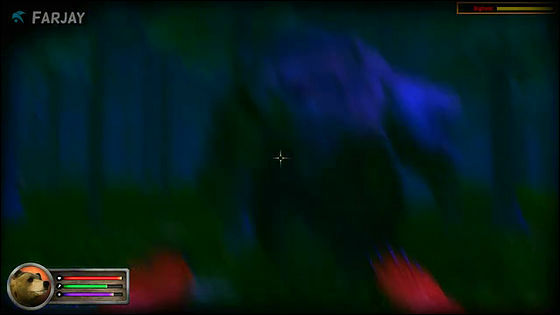 In the game, there are forests (no aggressive enemies appear, there is only basic food) · Mountains (snowy mountains and rocky mountains) · coast · ghost forest (ghost emerges) · underground (when ancient disaster sleeps · Hirano · There are seven areas of Kickstarter Island. You can play these stages freely, but you can also advance the original story. For bears operated by players, there are several statuses of force, physical strength, smell, intelligence, swimming ability, jumping ability, and fortune, and the ability of the bear changes for each numerical value.

While "Bear Simulator" is currently recruiting equity at Kickstarter, you will be able to download games with a capital of more than $ 15 (about 1600 yen). The release of the game is scheduled around November 2014. In addition, there are various kinds of privileges that you can get for each contribution amount as follows.

$ 15 (about 1600 yen): Posted on Bear Simulator 's website as name of investor + Right to download game + Mystery key usable in game
$ 20 (about 2100 yen): 15 dollars award + sunglasses that can be equipped in the game
$ 30 (about 3100 yen): PDF file of 20 dollar privilege + Bear book (hint of capture strategy of Bear Simulator and concept art) + data of environmental sound flowing in the game
$ 40 (about 4100 yen): $ 30 Benefits + BearsTRONItem called MYSTIC SKIN
$ 50 (about 5200 yen): Reward of 40 dollars + Right to be able to play ahead as a tester of games + Names will be posted on credits in the game
$ 60 (about 6200 yen): $ 50 bonus + squirrel will be a friend
$ 75 (about 7800 yen): $ 60 bonus + bare pack (original card · sticker · poster)
$ 80 (about 8300 yen): $ 50 awards + one of the following (your name will be used in stone, become the owner of the tree in Kickstarter Island, your name will be used for in-game butterfly, nickname in Kickstarter Island You can be free to choose the pictures to be used for the arrangement, you can be the artist's artist placed in the museum in Kickstarter Island)
$ 85 (about 8800 yen): $ 75 bonus + case for games
$ 90 (about 9300 yen): $ 50 awards + within Kickstarter IslandHollywood Walk of FameThe name is stamped on the emblem that I managed
100 dollars (about 10,000 yen): $ 50 Benefit + Bear Pack + Original T-Shirt
$ 135 (approx. 14,000 yen): $ 100 Benefit + Bear Book
$ 165 (about 17,000 yen): $ 100 Benefit + Original Tote Bag
$ 175 (about 18,000 yen): 40 dollars award + early access right + Bear pack + original T shirt + right to engrave any character on the tree in the game
200 dollars (about 21,000 yen): $ 40 Benefit + Early Right Access + Bear Pack + Original T Shirt + Bear Book + Original Tote Bag
500 dollars (about 50,000 yen): 40 dollars award + early access right + Bear pack + original T shirt + right to put your own picture in the frame inside the hut coming out during the game
$ 750 (about 78,000 yen): 40 dollars award + early access right + Bear pack + original T-shirt + directing ghost appearing in the game
$ 1000 (approx. 100,000 yen): $ 40 Benefit + Early Access Rights + Bear Pack + Original T Shirt + Right to Design Food to Eat Bears in Game

Bear Simulator can run on PC with Windows or Mac in general, and the deadline is 18 April 2014, 3: 52 a.m.