IT novel's science fiction novel "genocide organ" "harmony" decided to animate theater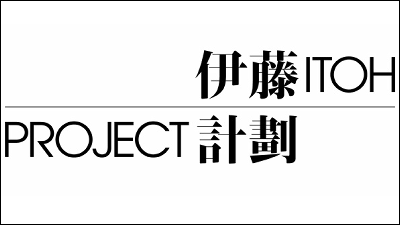 It was held on March 21Noitamina Lineup Presentation 2014 - 10th Anniversary ~", WriterIto TsuyoshiA project to make Mr. novel's novel "genocide organ" and "harmony" into theatrical animationProject Itoh"Was announced.

"Ito Toshi Project"
http://project-itoh.com/




"Project Itoh" Start PV - YouTube


Fuji TV's late-night animation frame "Noitamina"Produces a number of high-quality animations, from among them"Theatrical version of East Eden Ⅰ · Ⅱ"UN-GO causality theory"We do not yet know the name of the flower I saw that day theatrical version.Although it was sent out, it was announced that actively working on the production of the theater work as "Noitamina movie" on the 10th anniversary of Noitamina at the recital.

That first volumeMovie "PSYCHO-PASS Psychopath of the Movie" to be released in winter 2014So, as the second project "Project Itoh" will follow.

Tota Ito was born in Tokyo in 1974 and debuted in SF novel "Genocide Organ" in 2007. Received the 30th Japan SF Award and 2nd "Harmony" special prize of the Philippe · K · Dick Award, which is the SF literary award in the USA. It is a highly valued artist not only in the field of science fiction literature in Japan but also at the age of 34 in 2009 after the publication of "Harmony".

Both "Slaughter Organs" and "Harmony" will be released in 2015.