I tried eating a meat ball & cat-shaped marshmallow "CafeCat" which is a pleasure to be with a cat on a cat's day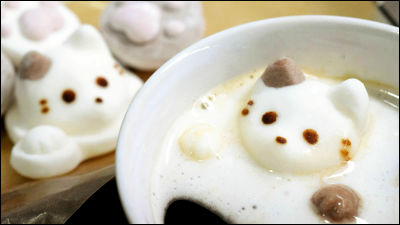 As Japan's Cats' Day Executive Committee established the anniversary in 1987, February 22 iscat's Day. What kind of anniversary is it? When I looked it up "An appreciation for happiness that you can live with a cat, an anniversary day to celebrate this joy with a catSo that's it,Marshmallow specialty storeCats and meat ball marshmallows "CafeCatI bought and tried to enjoy the day of the cat.

CafeCat - Marshmallow Specialty Store
http://sanpasta.ocnk.net/product/427

CafeCat arrived in a cardboard box.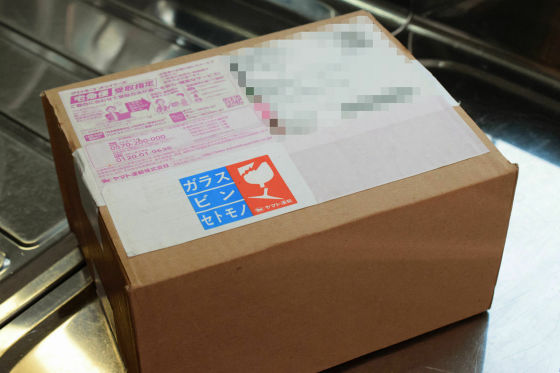 Besides the item, there was a delivery note and a product list in the inside.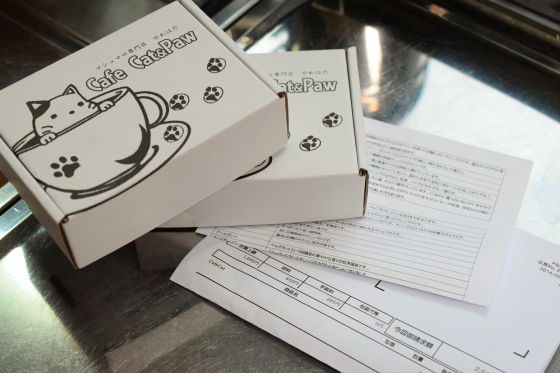 CafeCat arrived with cute packing peeling off the cat's face from the coffee cup.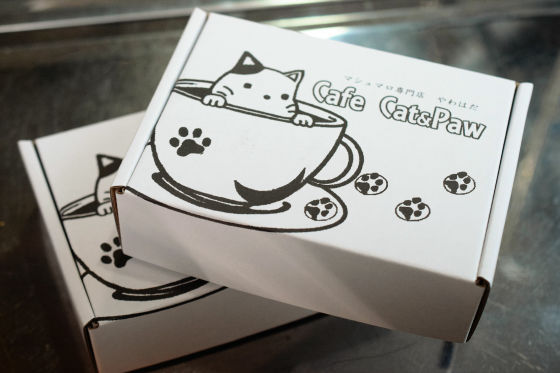 The box is about the size to hold lightly with one hand.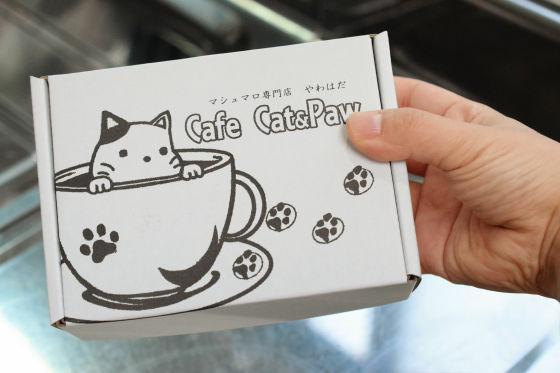 As soon as I opened the box ......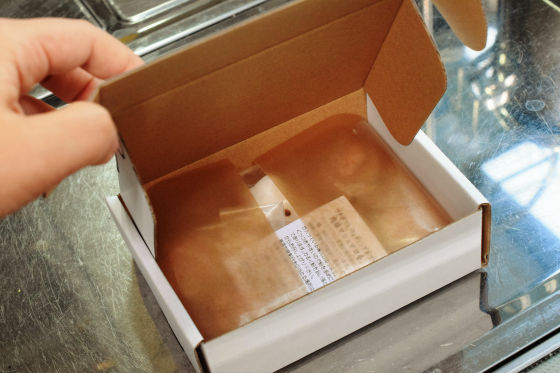 There are cats and Punipni's paws that can peel a little in the face.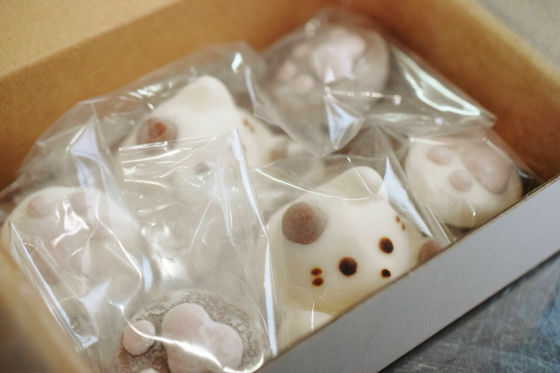 The contents are two cats and a total of 4 pieces of cats with marshmallows with 2 vanillas and 2 chocolates.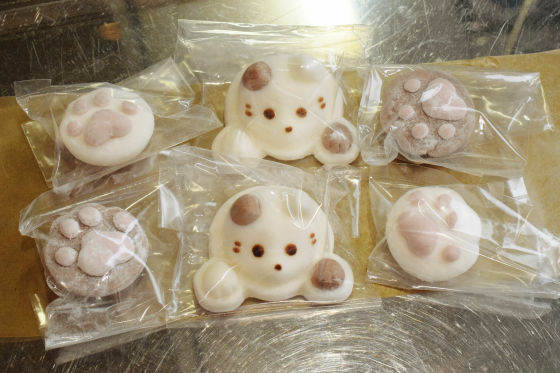 It is packed one by one and is sealed.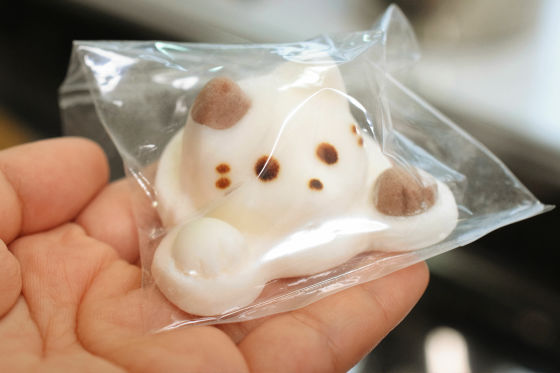 Open the bag ......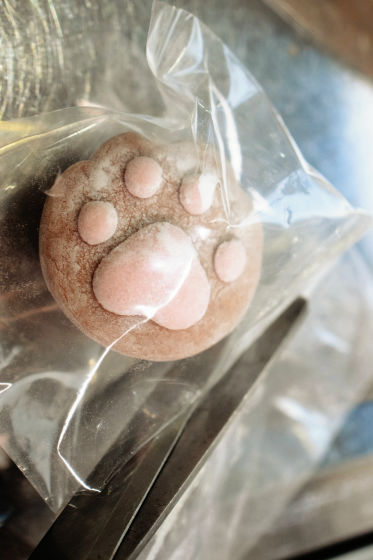 When I put marshmallows on a plate, it looks like this. It is enough cuddle to want to cry.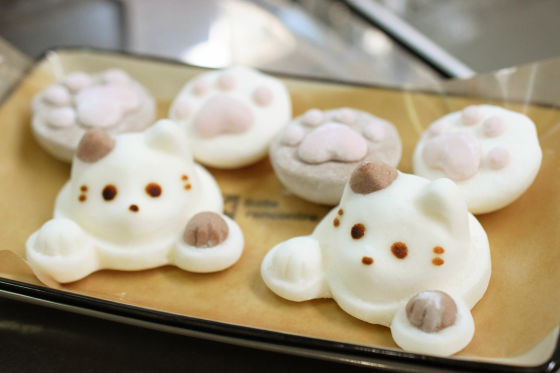 A cat marshmallow with a flat eyes.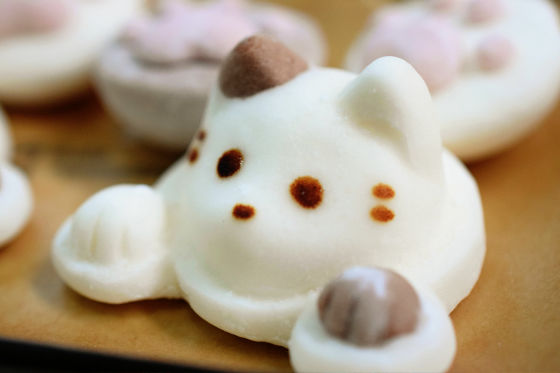 Vanilla and chocolate paws.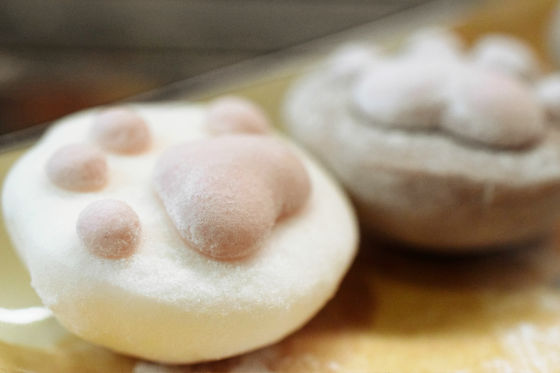 When I touch marshmallows, I feel a soft feeling that I think "Marshmallows are so soft like this?" It is fluffy like a baby's skin anyway.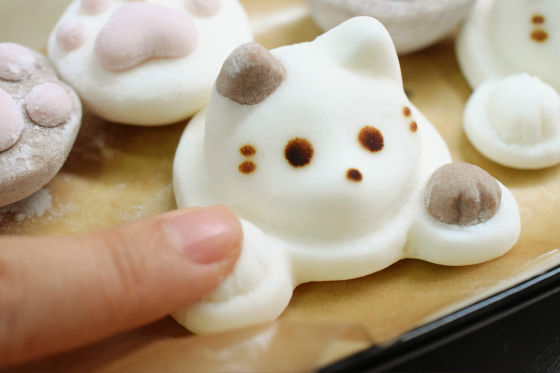 You can easily change the shape simply by pushing the paws lightly.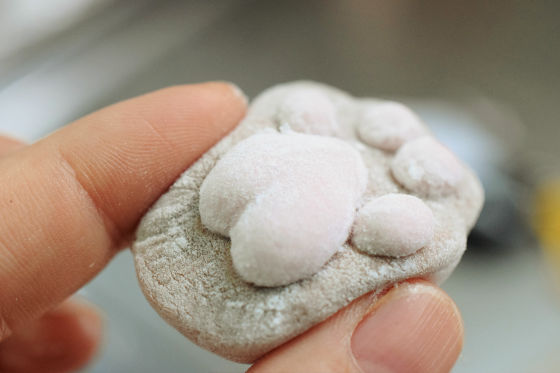 I would like to enjoy fluffy feeling forever without eating ... ...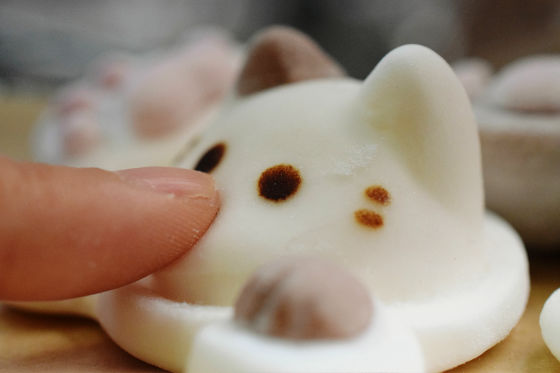 I can not do that, so I will eat it actually. Because it seems that it is shaking a lot of powder because it is easy to stick, I will eat it after lightly dropping it.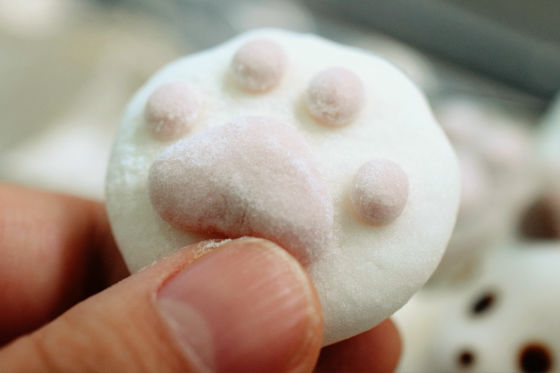 It is a fluffy texture when you try it, but inside has a feeling of freshness with a little freshness. It is said that there are also fruits such as raspberries and strawberries, but it does not feel acidity, it is a mellow sweetness compared to a commercially available marshmallow.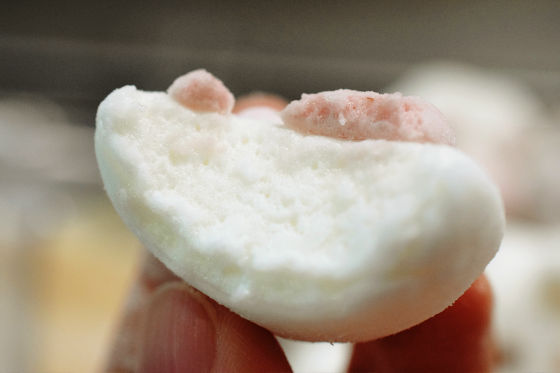 It was possible to put in a hot drink, so prepare black coffee.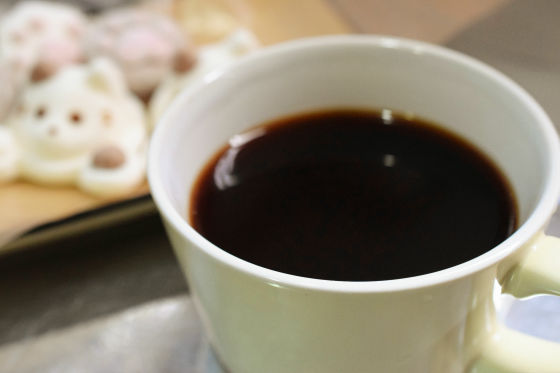 I put the cat's marshmallow in the coffee and it sank more than I thought, so I panicked a bit, but I did not sink and it was floating in this state.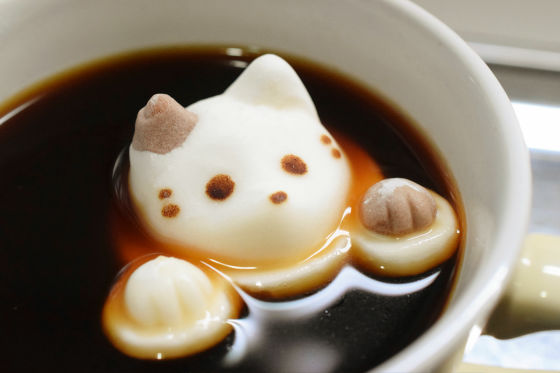 Marshmallow gradually begins to melt with the heat of coffee ......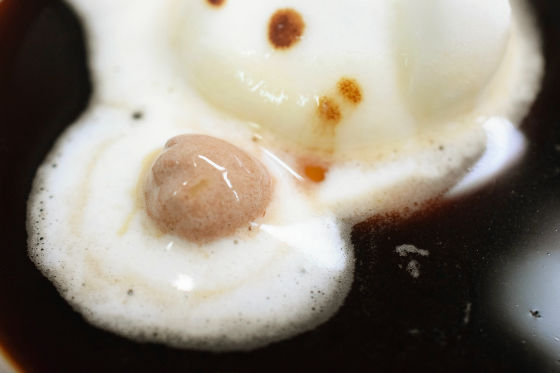 Cup filled with marshmallow white. The bitter black coffee becomes moderately sweet and you can enjoy winker coffee drinks in a marshmallow that melts and still has a sense of moisture.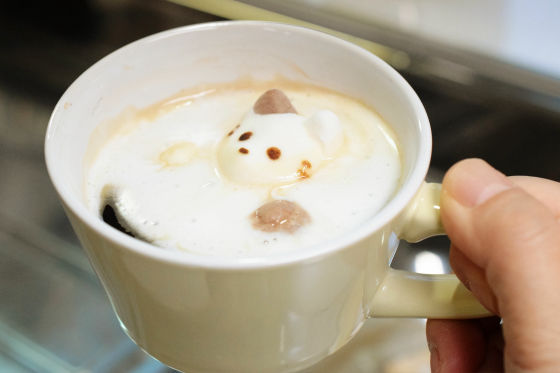 A moment of bliss that you can spend cafe time while enjoying fluffy mochi mochi Nyankachi. It is a cat cafe in a sense.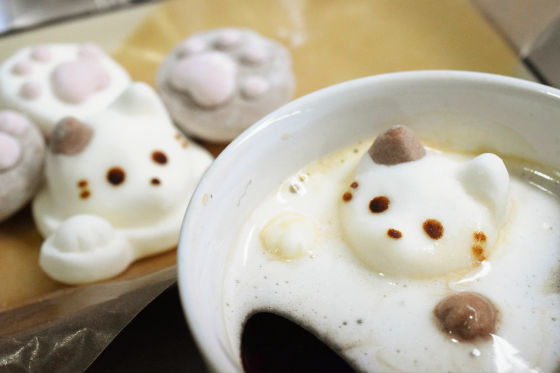 In the end it melts and becomes a bubble and disappears ... ....? I thought, but as time goes by, the coffee will cool down, so only the face remained. I will stare at this with an unbelievable look.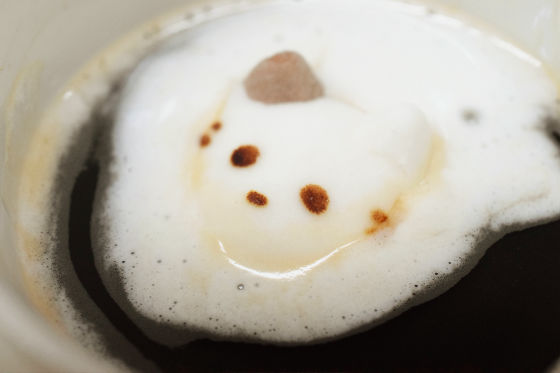 It's a waste to eat, it is a marshmallow you want to look and touch forever, but it was delicious, whether you eat it or you drink it in a drink, it was a dish filled with your stomach and heart.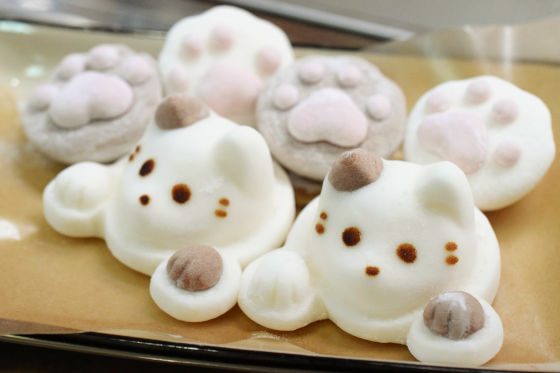 The price of CafeCat is 840 yen including tax. According to the official website "We will limit sales quantity for a while because production / shipment will not be in time. Excuse me when it is "SOLDOUT" Please wait for several hours to the next daySo, please be careful when purchasing.

CafeCat - Marshmallow Specialty Store
http://sanpasta.ocnk.net/product/427