220 bodies such as Hikon, Funassie, Kumamon, Vali and others gathered and went to "Konbara Hiroshi in Hikone"


HikkanHoly land of Yuru kyara who gave birth, Shiga Pref. Prefecture Hikone city has been held every year since 2008 "Yuru Chara Festival in Hikone"Renamed the name"Local Fair Expo in Hikone"It was decided to be held as. Apart from Hikobu who serves as a local host,Ms. Bali(Ehime prefecture Imabari city) andKumamon(Kumamoto Prefecture) and other well-known characters and more than 220 other local characters gathered at the event. How was it changed to a local character expo, and how it changedFunassyi(Funabashi City, Chiba Prefecture) has been checking how popular it is.

Local Fair Expo in Hikone 2013
http://yuru-chara.jp/hikone2013/

Arrival at the site around 8 o'clock, the opening ceremony has been from 9 o'clock and the main venue'sCastle RoadPreparation was taking place as light rain drifted.



You can check out where the target booth of the target character is because you can obtain a flyer guide (free) and a guidebook (500 yen including tax) at the entrance etc.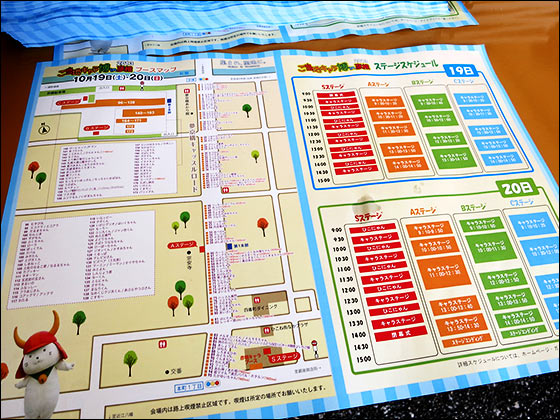 The newly prepared Kyobashi parking lot from this timeC stage, Around 8:15, we had already started picking up places, won the 1st Kura Grand Prix mobile sectionTabo-kun(Shiga prefecture) and fellows' stages so fans are gathering.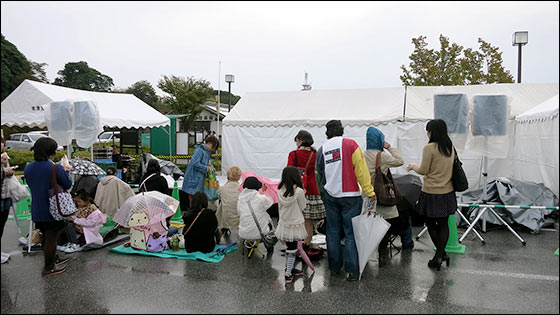 Tabo-kun is here.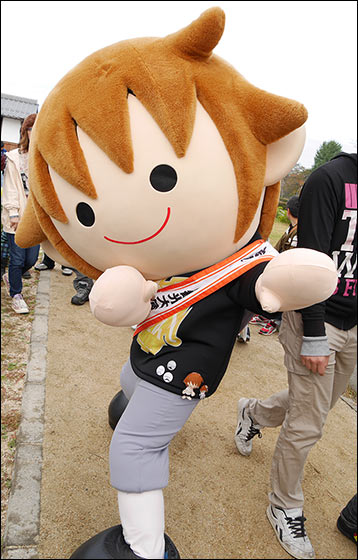 Arriving at the S stage 10 minutes before the opening ceremony, there were plenty of customers gathered as Hiko and local Hikone characters gathered.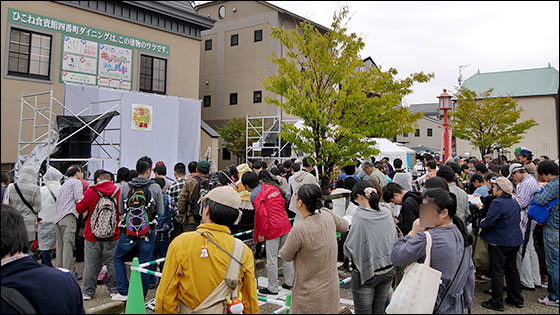 I found a dog with Kokono Kos in the guests, I met with him last year, but when I listen to the owner, "I came to this event every year and it will be four years in a row this year" about.



The opening ceremony began, from the entrance of Hikobu as a host.



Hikone 's character will enter one after another.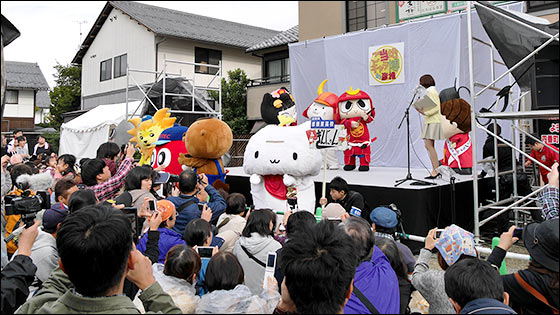 After the greeting of the stakeholders, the opening declaration was held and "Local Chara Expo in Hikone 2013" began.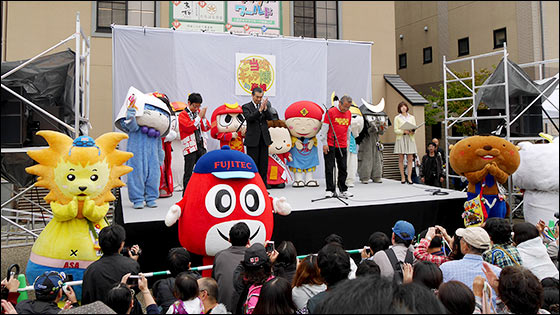 Castle Road around 9:30, I'm talking with the customers, what I see in the lower right isKnollipe(GREE), it is not listed in the guidebook but it is not a local character, but it appears as a character supporting your local character.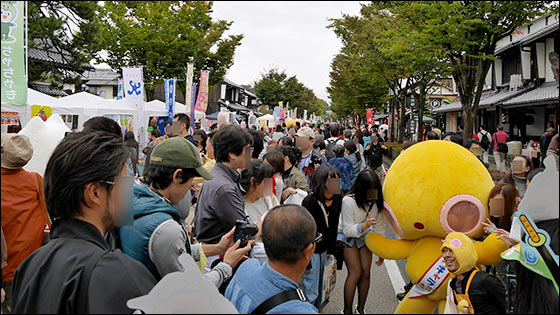 Famous as a ferocious characterMelon Bear(Yubari city in Hokkaido), I pointed the camera to let me take pictures.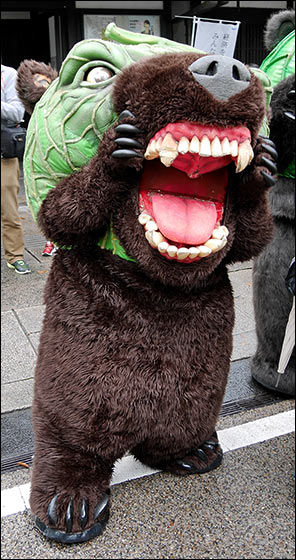 The moment I thought of saying a thank you let me take you, I was attacked ... ...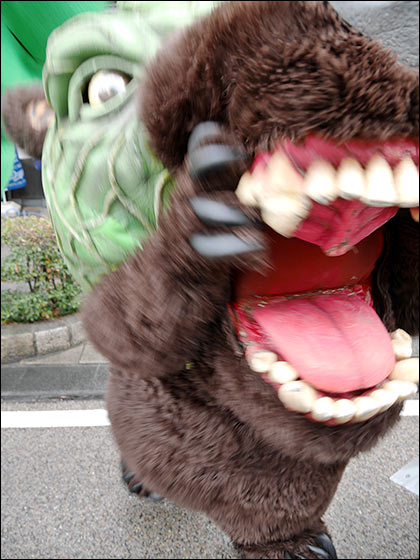 The melon bear this time appeared in 2 bodies together with the new type (right side) which increased power, just like a bird scream of children and a scream of a woman.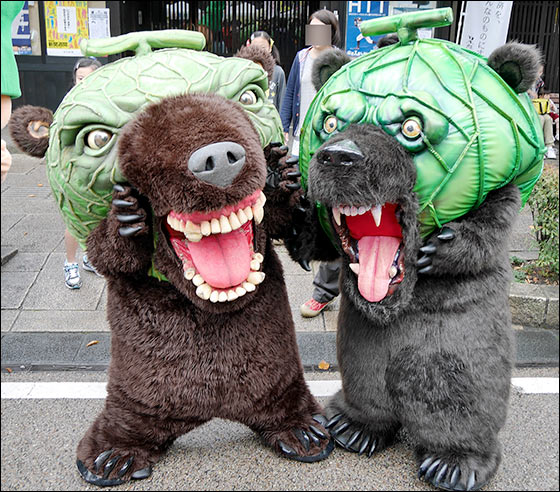 Melon Bear Special Adviser on Movement Too Much Too MuchNachaWas called to soothe melon bear.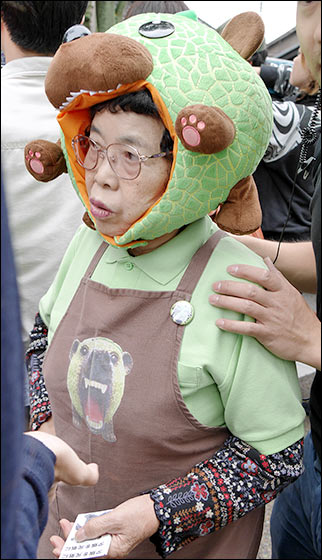 I will tell Melon Bear to calm down.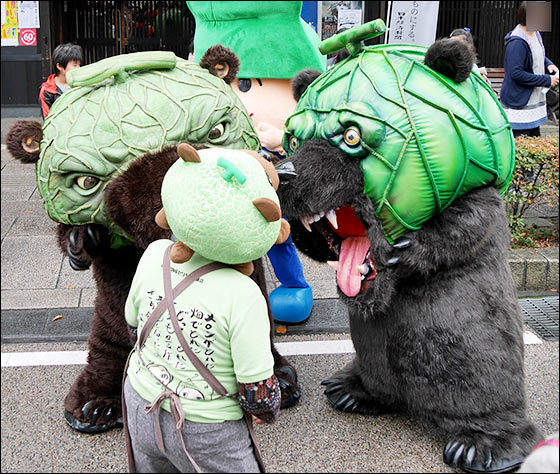 It was useless.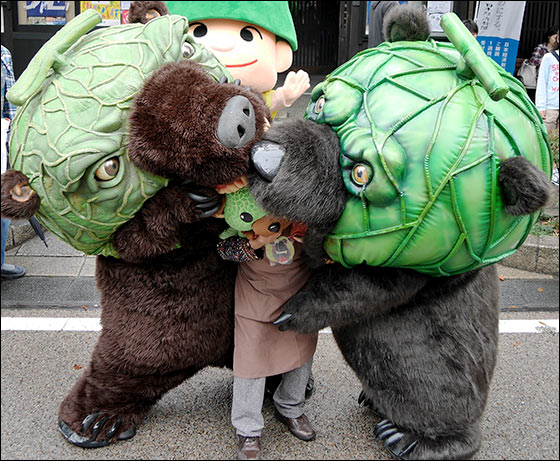 The situation after the opening of the new venue, people gathered around the booth and the character and it was quite exciting.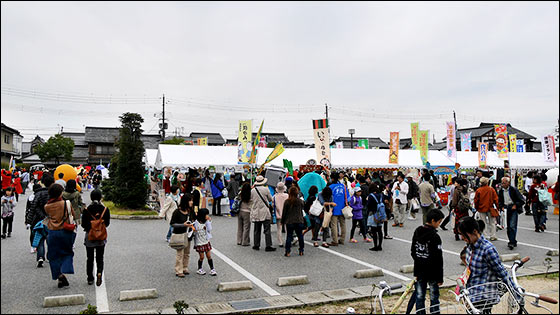 It was conspicuous in the venueKapal(Shiki city, Saitama prefecture), it is making suspiciousness drift.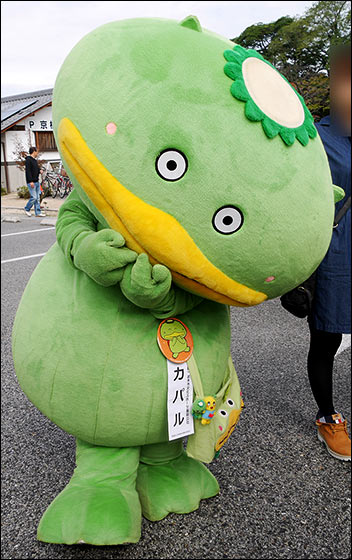 The characters meet and perform something when encountering, but Kaparu likes favorite cucumberShinjo(Suzaki-shi, Kochi prefecture), Shinjo will cover the hat of "Susaki Specialties Nabe Baked Ramen" on Kapal.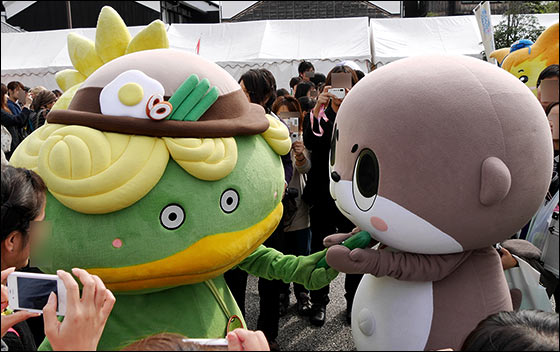 HambutanKapal to push the cucumber into the mouth of the Hyogo prefecture.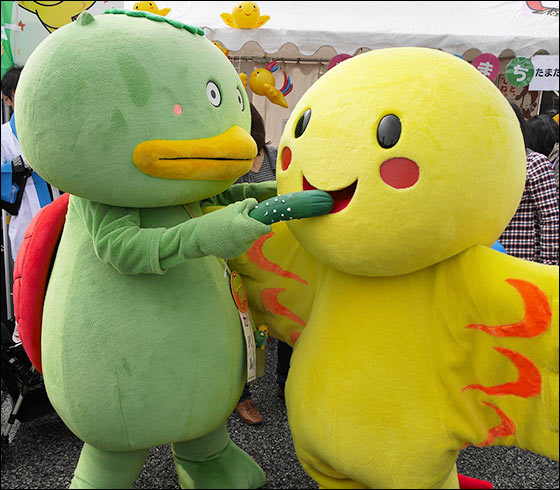 Since it was time to start Mr. Valy's stage, I felt like this when I went to stage B, Mr. Bali was popular and I could not see many people nearby.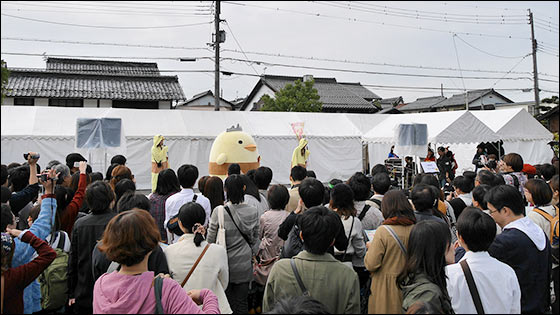 At the stage, we will start performance self-introduction of the characters and perform performances that made use of feats, this isYukuku-chan(Iga city, Mie prefecture) andGakuo ☆(Iga city, Mie prefecture) and dance with original songs.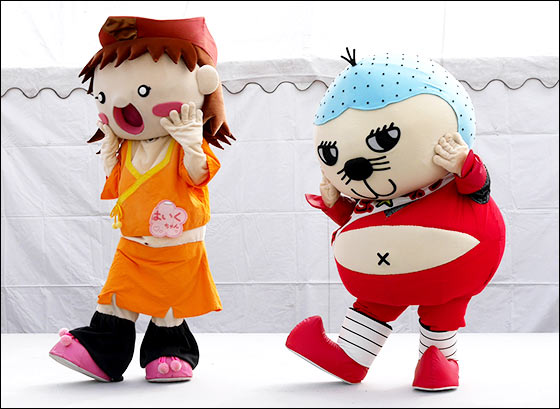 Since I can not talk, I will appeal by writingKarawan-kun(Karatsu City, Saga Prefecture).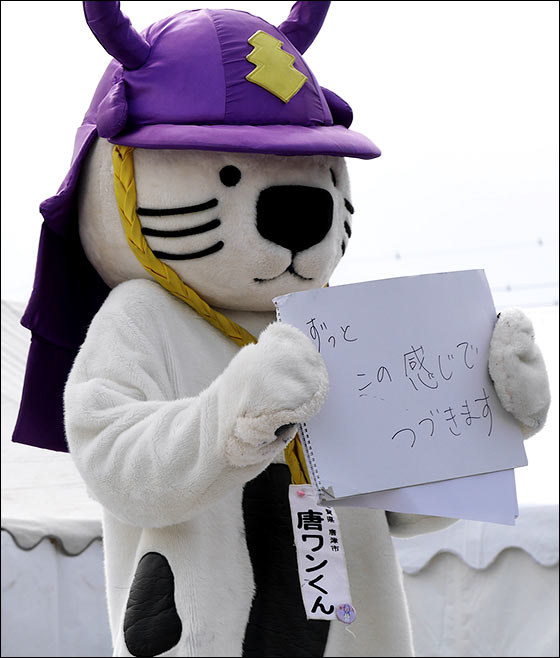 Since Karawan - kun comes here alone, we also do the sales on our own.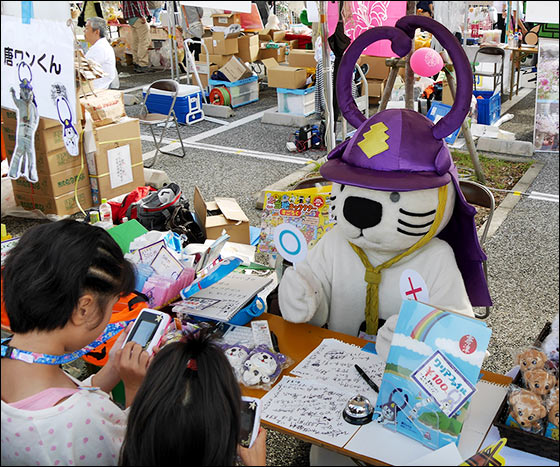 Ikkirin(Osaka prefecture Higashi Osaka city) accompanying the caretakerMomo-chanHe was a talent belonging to Shochiku Performing Arts and he voluntarily performed a talk show abrupt event at the corner of the venue because he also performs MC. Karuwan-kun who is also participating as a guest here as well.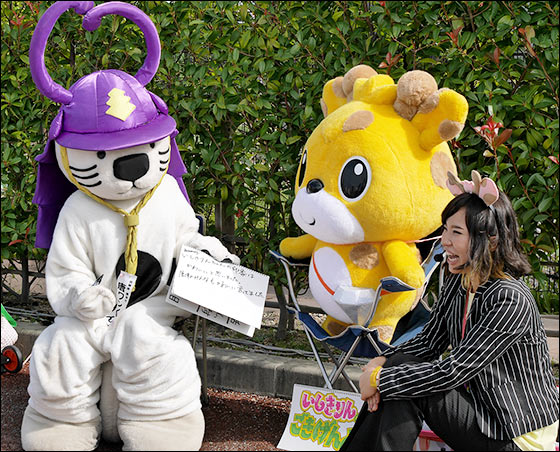 Trying to visit Futoshi's booth, I have a row of shopping.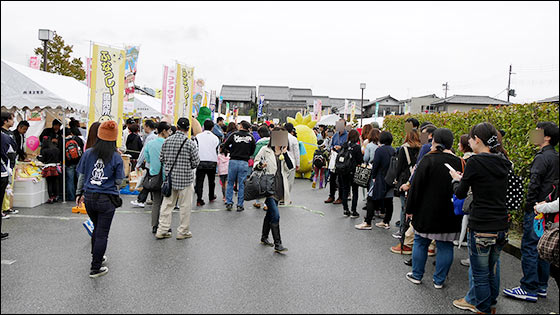 Kumamon and Mr. Bali were always in ten rows, but Fuduoshi always has more than 100 rows and it can be confirmed that the popularity is genuine.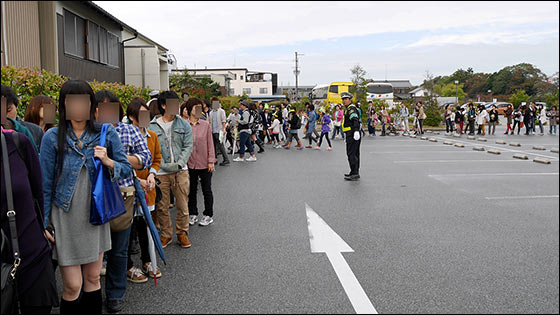 The time of Fujitsha 's stage has come close, abnormal situation that C stage space is filled all over and the place is not enough even if we align the passage.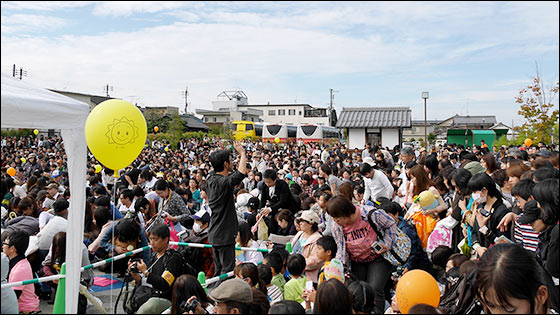 "Please sit down so that people in the back can see it," MCMichaoIs directing customers.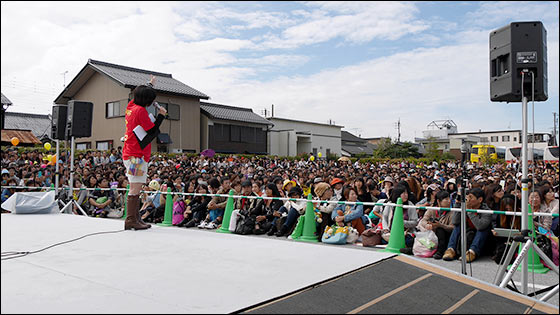 Funassy Admission Local Chara Expo in Hikone 2013 - YouTube


It will be the start time and everyone in the venue calls out "Funassy".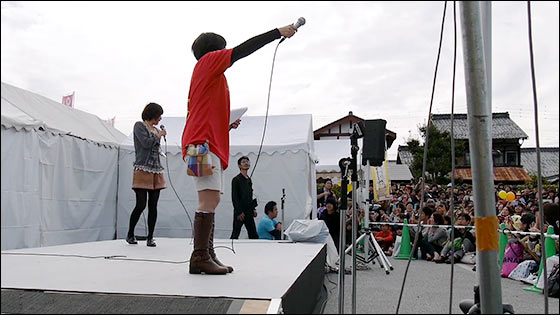 Funasshi appeared, run through the front row with high tension from the end to the end and moved onto the stage.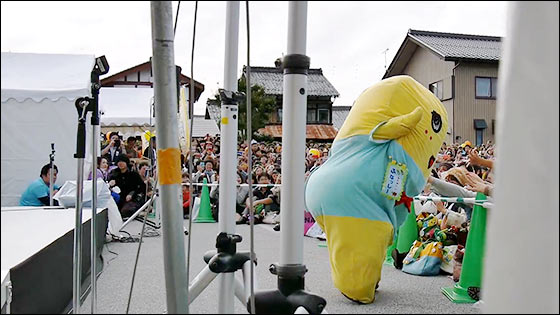 I'm wearing a microphone.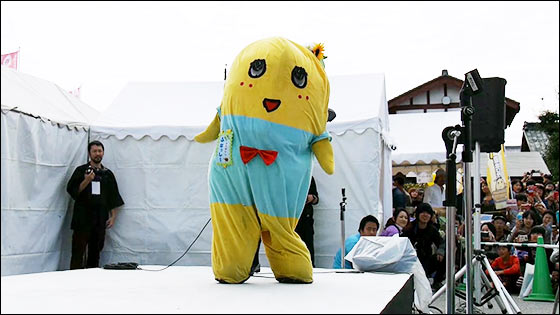 Funasshi and the older sister of introduction performed introduction of special products of Funabashi and a story behind the program that appeared.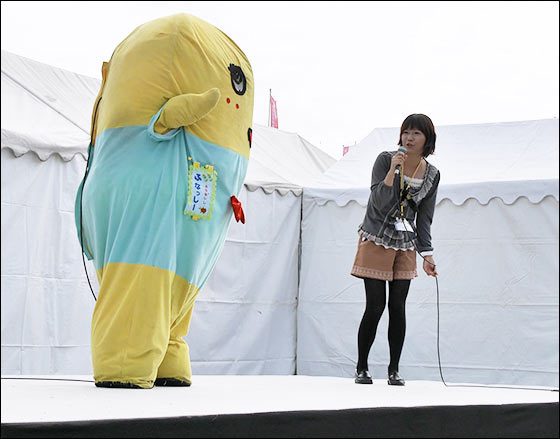 The microphone was removed, and Funassy to the position of dance.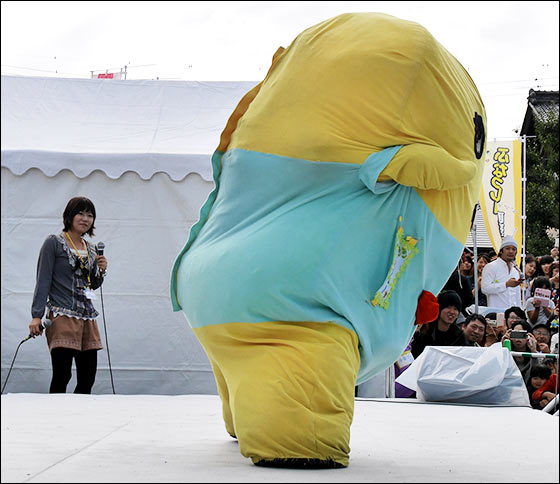 When the song flows, it dances and shows a superhuman leap which is the feature of Funassy.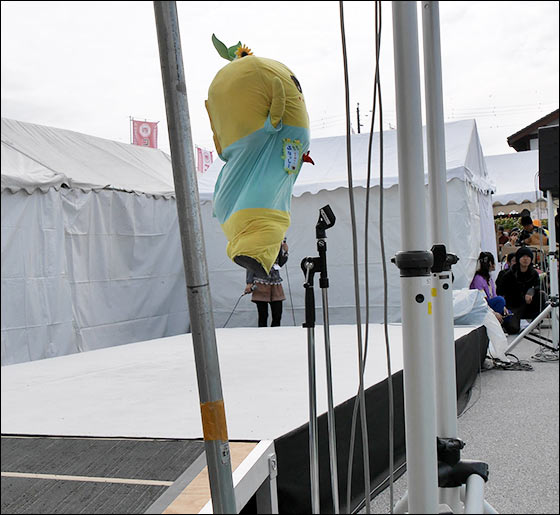 Consumed a considerable amount of physical energy, "I can not dance anymore, please stop the music" I asked the music rep. For help.



The stage is decided to be 10 minutes, the last is the commemorative shooting time, everyone takes out the camera and waits.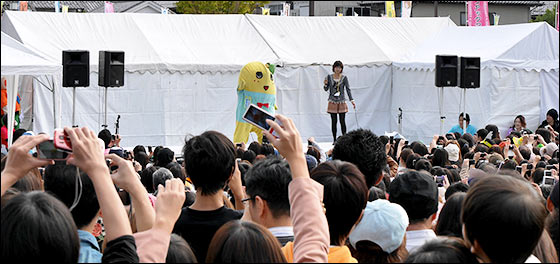 Jump with the shout of "Hyacher", press the shutter all at once.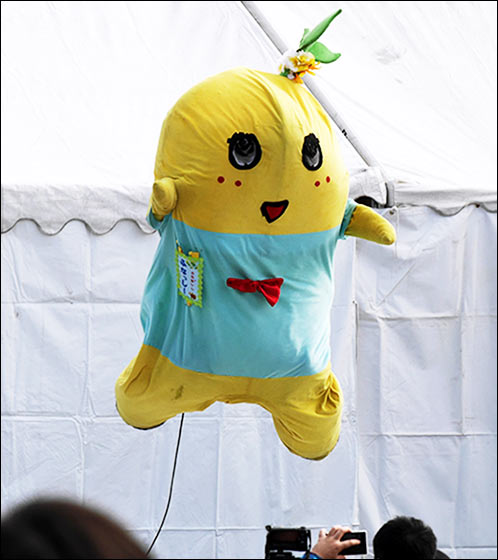 I repeat the jump several times and the stage is over.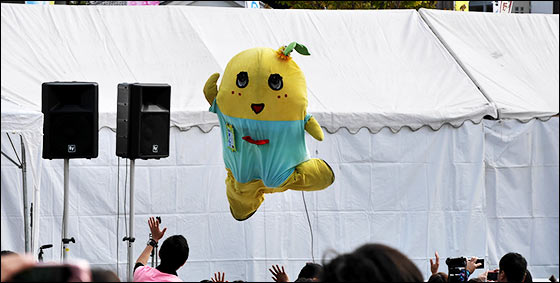 The picture I pulled from behind is here, there are rare sights where this large number of adults gather at the stage of one character, it was a feeling that Fukasie popularity did not know where.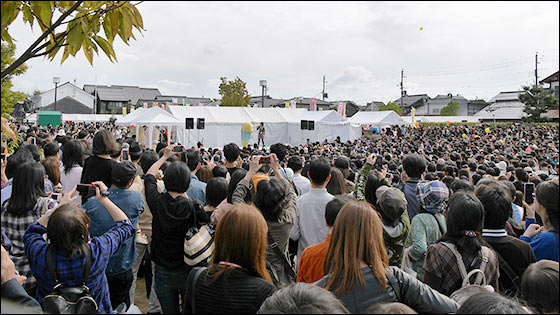 Although it was a newly started event as "Konbara Hiroshima in Hikone", I felt that the local appeals by participating characters etc. are getting stronger than before, on stage we will practice for this day such as dance and concealment There were many stages with planning to do and show off. In the next article, it will be an introduction of the characters such as the appearance of the bear monstage that was held on the second day and "I took a picture of the characters as much as possible", so please look forward to it. It took place in 2009Article on "Yuru Kyara Festival in Hikone 2009"It might be interesting to compare with.