EV wireless charging facility "HEVO" becoming a charging station anywhere in the city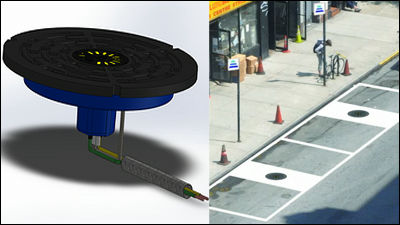 Electric vehicles that are supposed to show a certain presence in the future automobile society can not run without charging facilities. Although it is now structured to connect a cable to an outlet placed at home or a specific facility to charge it, it can be charged anywhere in the city by using wireless technology without cables and embedding on the road To becomeHEVOIt is a hevo.

HEVO Power | Wireless Charging Solutions for EVs
http://www.hevopower.com/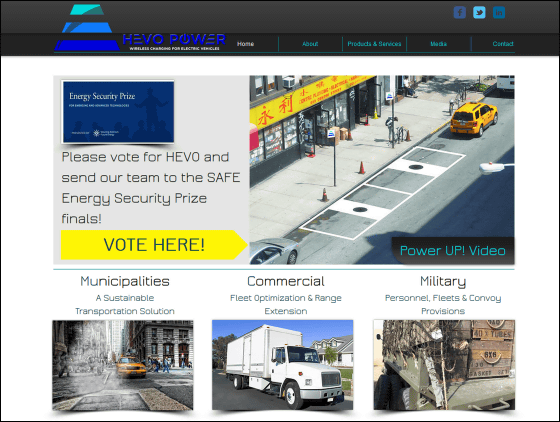 In the following movie, the details of the HEVO system are explained.

HEVO Power


One car parked in the parking space on the roadEV(Electric car)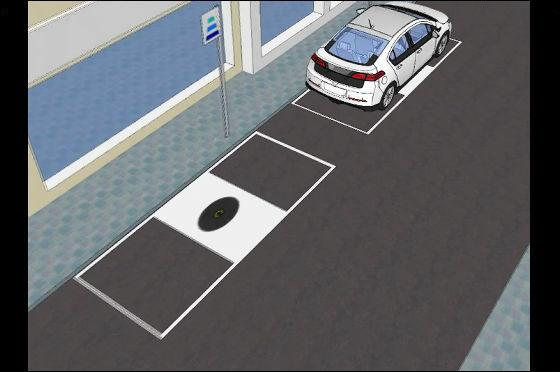 When approaching EV, looking at the bottom of the car ... ...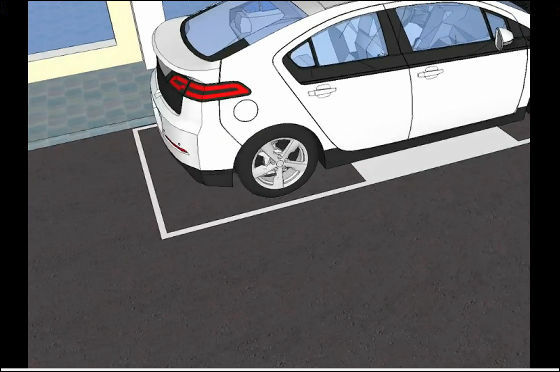 Equipment like black manhole is embedded.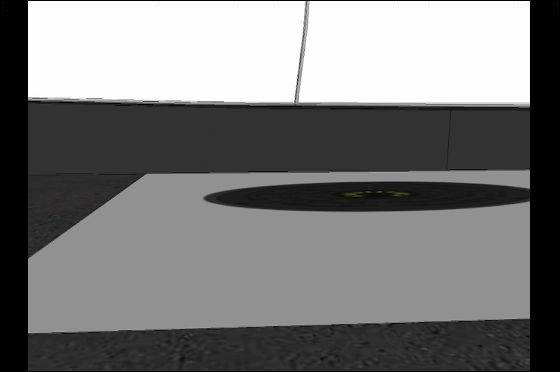 This black one is "HEVO", it can supply electricity to EV and charge it using wireless power feeding technology.



This "HEVO" has a function to cooperate with the application of the smartphone.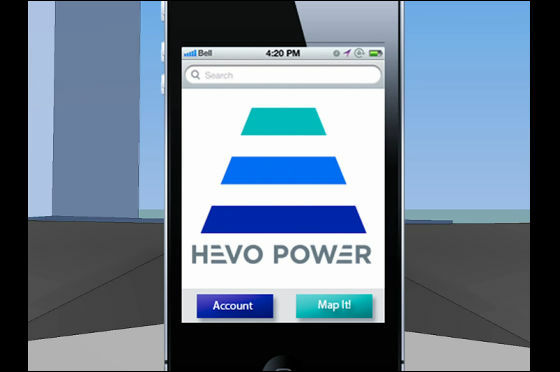 It displays the position of available HEVO on the map ......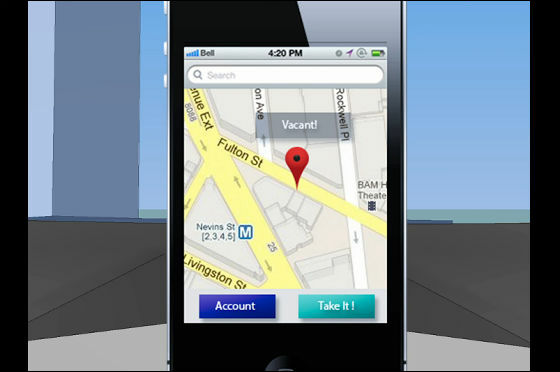 You can check the alignment when parking the car on HEVO.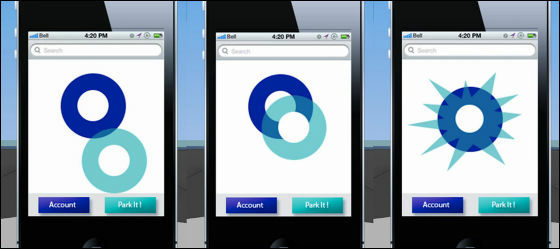 In addition to being able to set fee payment and charging time ......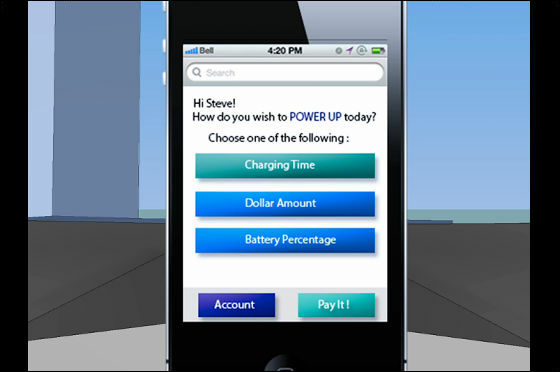 It will also be able to receive coupons from nearby shops.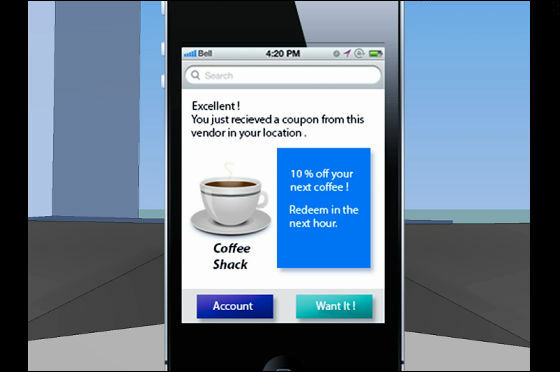 You can also manage your EV charging status and payment account.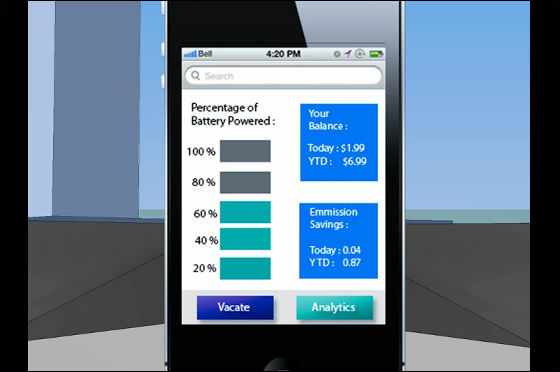 In addition, HEVO can be used not only for passenger cars but also for commercial vehicles such as EV trucks, military vehicles, etc.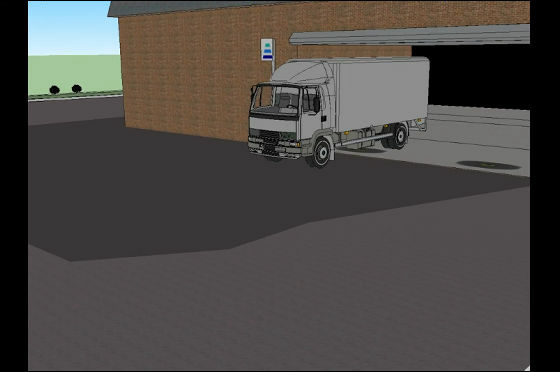 If you embed it in the ground of the warehouse, you can charge using the loading and unloading time of the load.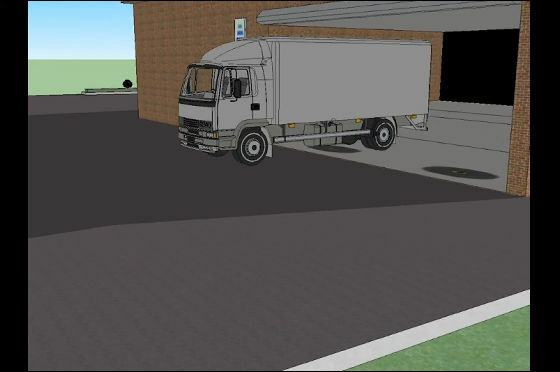 Here is a ground-embedded HEVO. We send electricity towards the car stopped at the same appearance as a general manhole.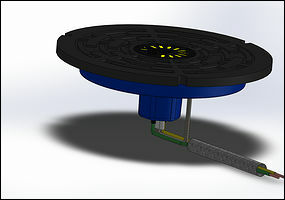 "In the existing method, it was necessary to charge and charge the charging cord to the car, sometimes I forget the plug-in, there is a possibility that a contact failure may occur physically," HEVO Power Steven Monks, co-founder of the company, talks about the difference between the existing method and the HEVO system. "Since the HEVO system supplies power wirelessly, it does not cause failure of charging due to forgetting to connect or poor contact.In addition, because manhole type HEVO can be embedded in the ground, as in the existing system, parking lot You can avoid the risk of being destroyed by being bumped by a car that was trying to stop at, or destroyed by a thief and taken away. "

HEVO Power cooperates with Polytechnic Institute of New York University to develop the system. The school has already purchased two HEVOs and is scheduled to be installed in Washington Park in New York City.

View Larger Map

Currently, it is said that it aims at introduction to commercial truck running New York City first,coca colaYaPepsiCoIt will be like a truck used for delivery of goods like.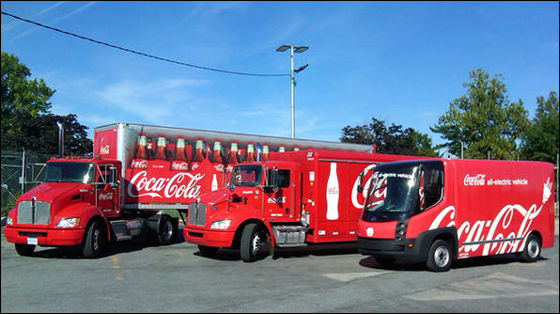 In order to use this HEVO system, it seems necessary to install a receiver etc. in the body of the EV car, which is expected to be released from car parts manufacturers in the future.

Toyota PriusHybrid vehicles like this, or run on a motor with the engine generating electricityRange extenderCompared to the battery, all power sourcesFull EVAlthough there is a strong anxiety about power out, it may be that anxiety will be improved by the spread of such a system.