"Inky's FREE Web Design Bundle" which can download 471 kinds of materials such as fonts, add-ons, images, etc. for free for 50,000 yen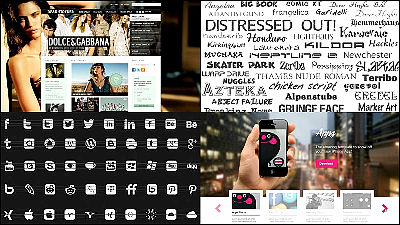 Background image · Addon · Font · HTML and CSS courses free to receive courses · PSD & HTML website template · icon · mockup · UI kit · wordpress theme and set as "Inky's FREE Web Design Bundle: 471 Premium Resources"Is available for free download for a limited time only. Originally it has become equivalent to 499 dollars (about 50,000 yen), both of which are of high quality and commercial use is possible depending on things.

Inky's FREE Web Design Bundle: 471 Premium Resources | InkyDeals
http://www.inkydeals.com/deal/inkys-free-web-design-bundle-471-premium-resources/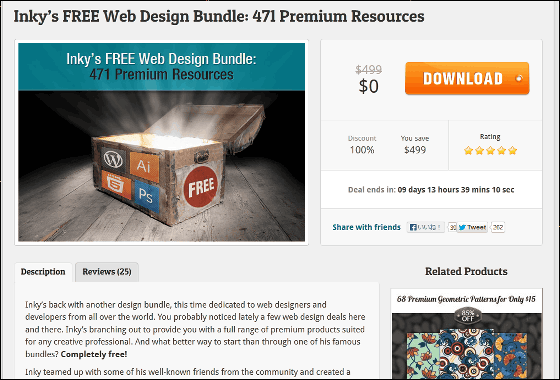 An example of the material included in Inky's FREE Web Design Bundle is as follows.

◆ 01: Transparent UI Set fromVandelay Premier
Purple based UI kit.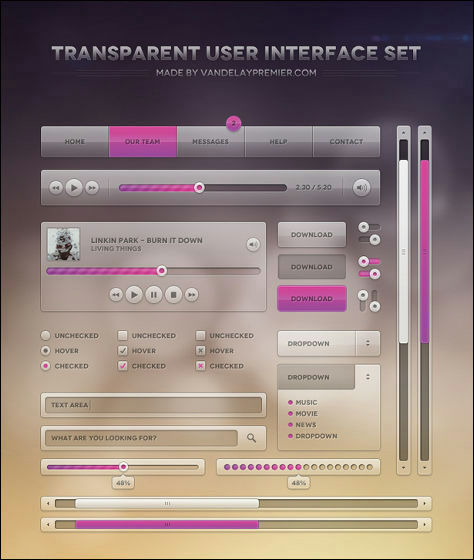 ◆ 02: PSD / HTML Web UI Elements Set fromDesignModo
UI kit in two forms of PSD and HTML.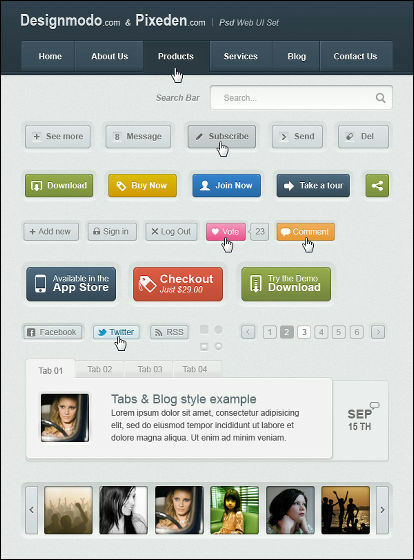 ◆ 03: Futurico UI Set fromDesignModo
UI kit of stylish impression. There are various kinds from SNS buttons to music playback & volume buttons.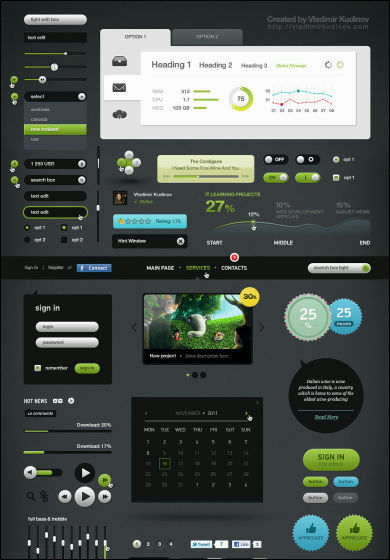 ◆ 04: The Bricks UI Set fromDesignModo
UI set focused on text box design.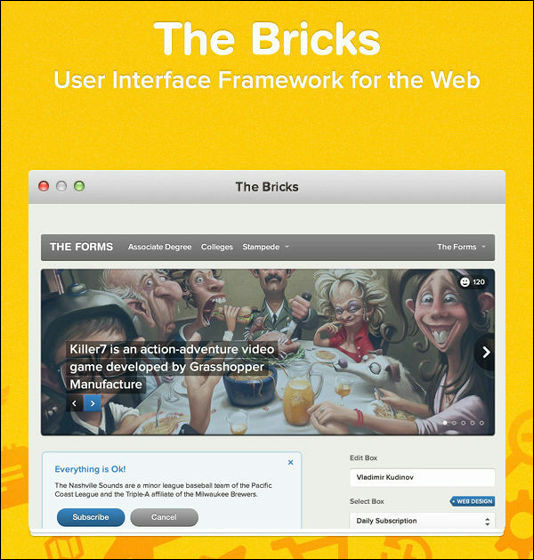 ◆ 05: 45 OpenType Fonts from128 Bit Technologies
Fitting of 45 types of fonts.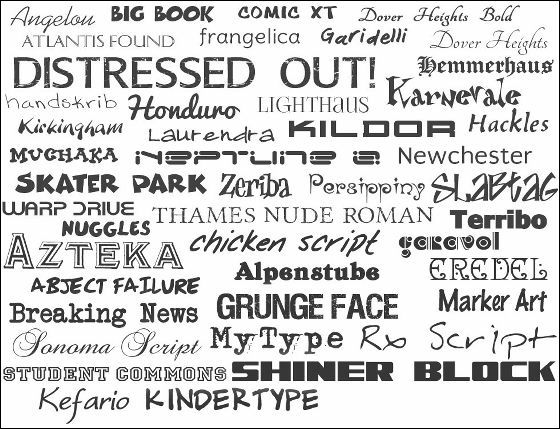 ◆ 06: Elegant Photoshop Styles fromDesign TNT
There is also an add-on for Photoshop.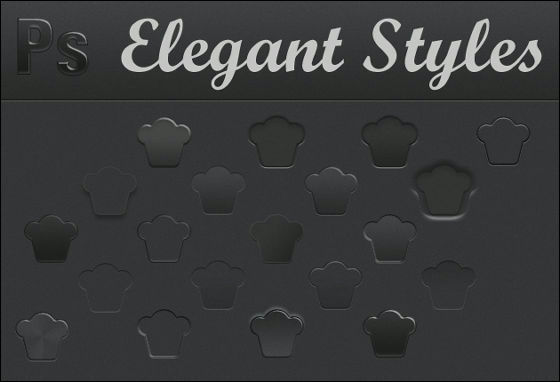 ◆ 07: Damask Floral Seamless Patterns fromDesignious
Images that can be used as a seamless background as well.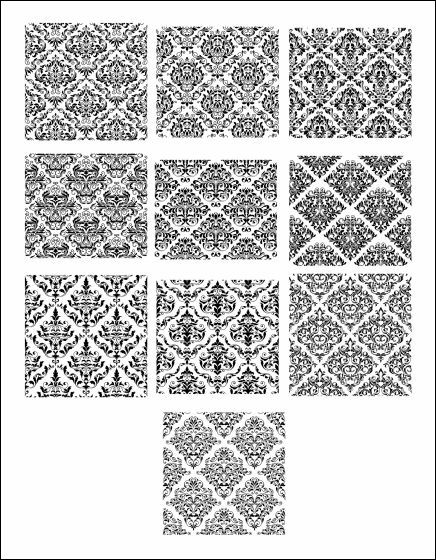 ◆ 08: Business & amp; e-Commerce Icons Set fromDesignModo
Icon set that can be used for business and e-commerce.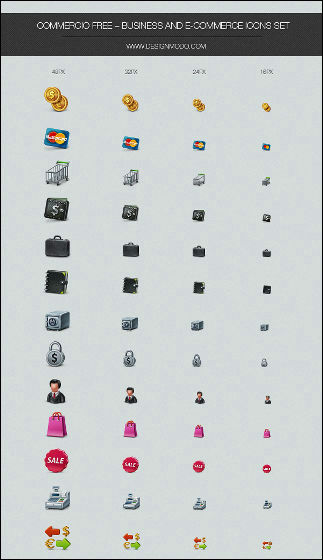 ◆ 09: Pixel Perfect Social Media Icons fromDesign TNT
Below are a set of social media black and white icons.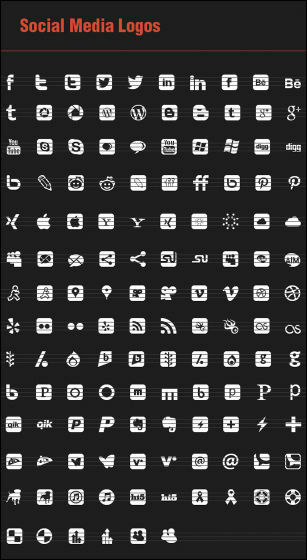 ◆ 10: Sociality - Premium Social Media Icon Set fromDesignModo & Rockable Themes
This is a colorful social media icon set.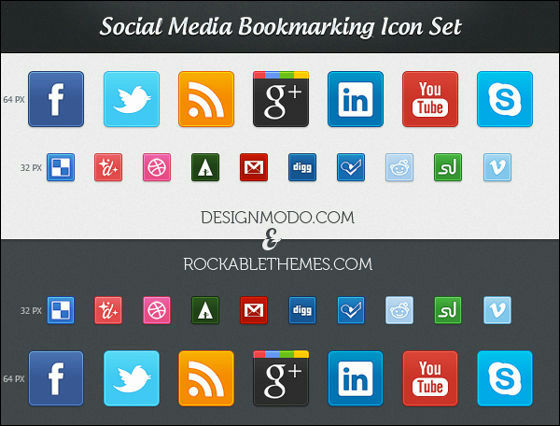 ◆ 11: Pocket Folder Mock-ups Set fromCompany Folders
There is also a set of mockups using Pocket F folder.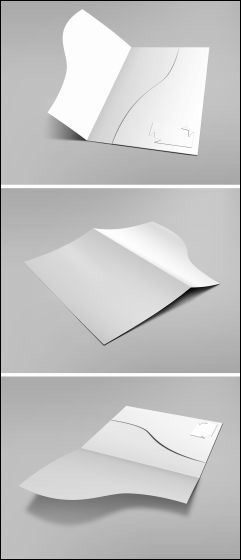 ◆ 12: Appz PSD Website Template fromBest PSD Freebies
We have a lot of website templates. The following is a PSD format template.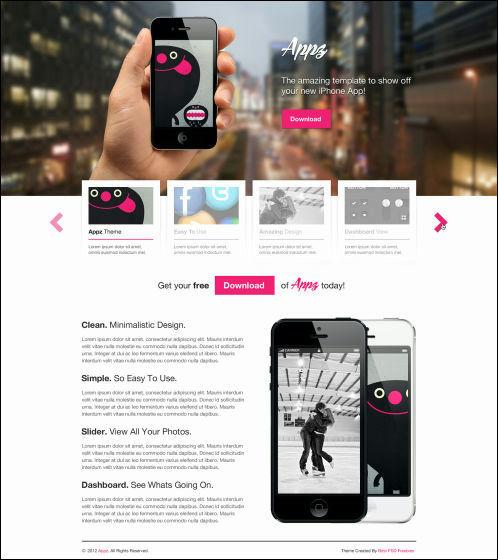 ◆ 13: Business Cards PSD Templates fromDesignModo
Template of unique business card.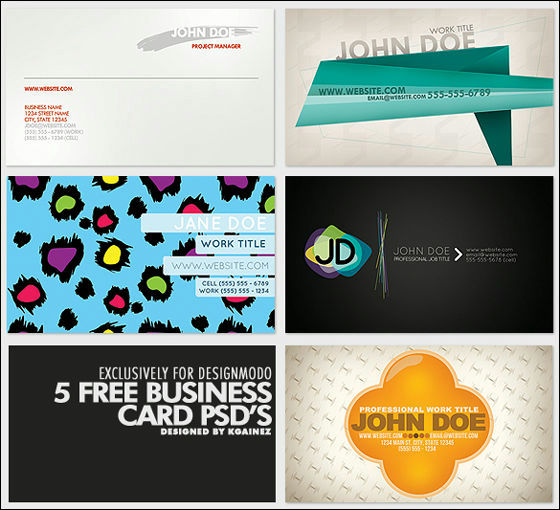 ◆ 14: Dead Stocker PSD Website Template fromDesignModo
Web design template when you want to put out the whole picture. It is a PSD file.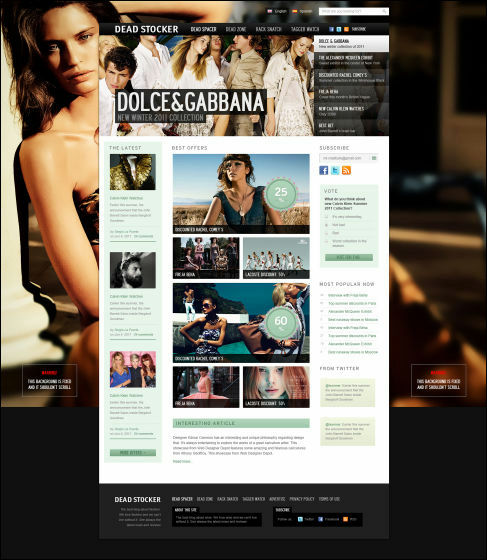 ◆ 15: Cooky - Mobile HTML Template fromAnariel Design
HTML templates in a calm atmosphere. It corresponds to a mobile terminal.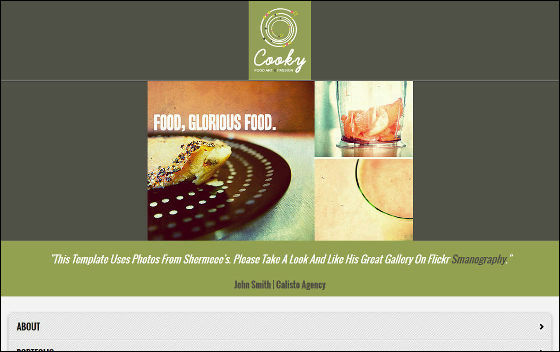 ◆ 16: Emporium HTML Template fromAnariel Design
Here is an HTML format website template.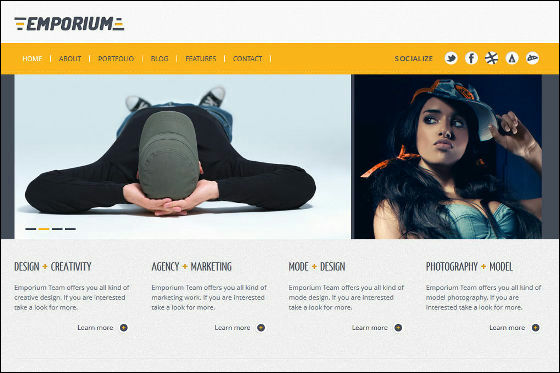 ◆ 17: Proximet HTML Template & Business Card fromAnariel Design
Responsive design HTML template and business card design set.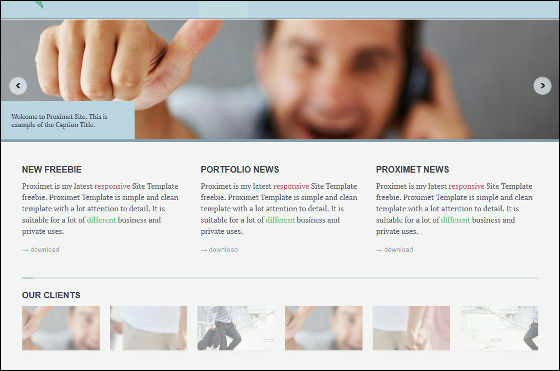 ◆ 18: Briefcase WordPress Theme fromRockable Themes
WordPress theme "Briefcase" can also be downloaded for free.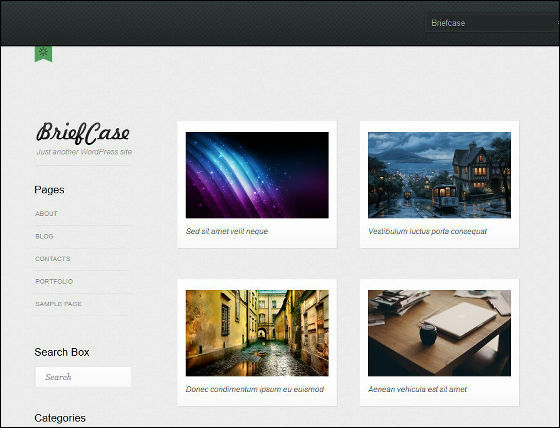 ◆ 19: Blitz PSD Website Template from BestPSD Freebies
Web design template in PSD format.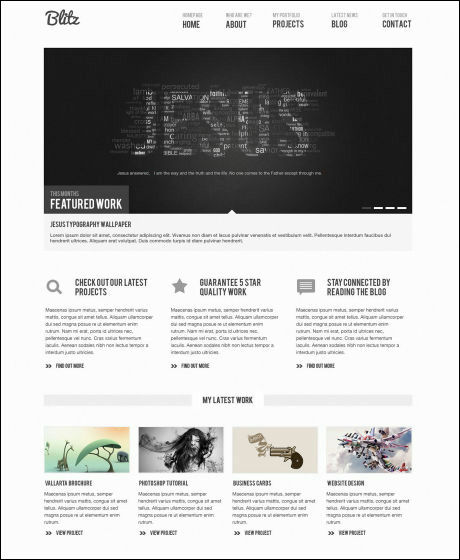 ◆ 30: Intent PSD Website Template from BestPSD Freebies
A template of PSD format that is best when you want to make web design centered on pictures, such as portfolios.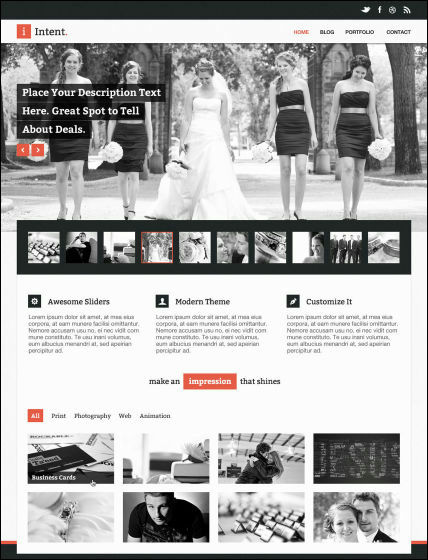 ◆ 31: Launch It PSD Website Template fromBest PSD Freebies
A PSD template for when launching content and products.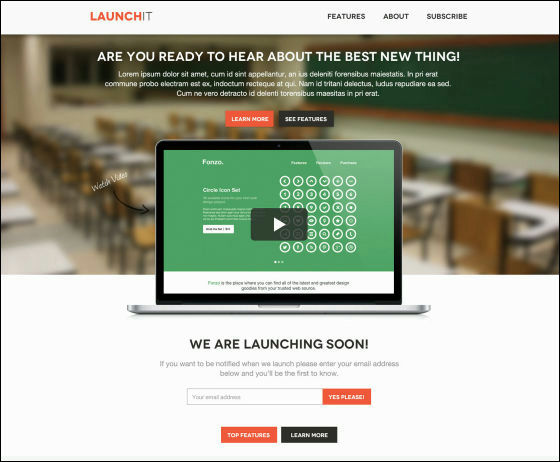 ◆ 32: Monochrome Glyph Set fromPixlsby.me
A black and white icon set with a stylish atmosphere.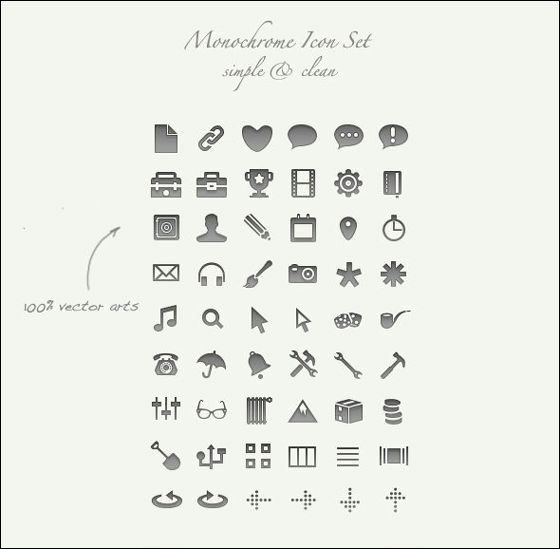 ◆ 33: Photo Frames Mock-up Set fromDesign TNT
Photo frame mockup set.




Because it can be used as an add-on, it's easy to click when processing images.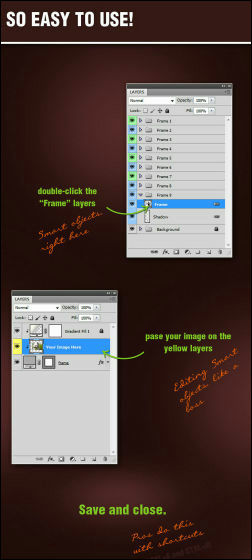 ◆ 34: PSD Price Tags fromDesign TNT
A price tag design.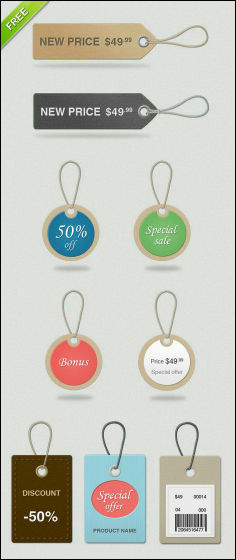 ◆ 35: Retro Classic Photoshop Badges fromDesign TNT
The retro badge design of PSD & JPG format is in line.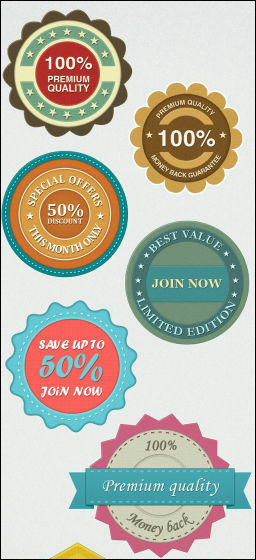 ◆ 36: Simple PSD Website Template fromBest PSD Freebies
Website template that is very simple and can also be used for business.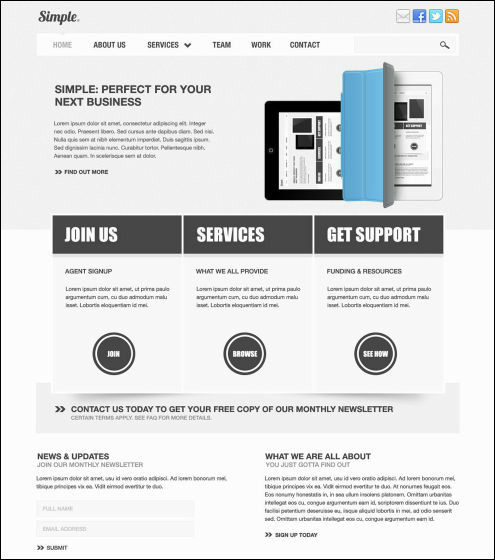 ◆ 37: Subtle Patterns Set fromDesign TNT
Pattern set of delicate design that seems to be painted for a moment.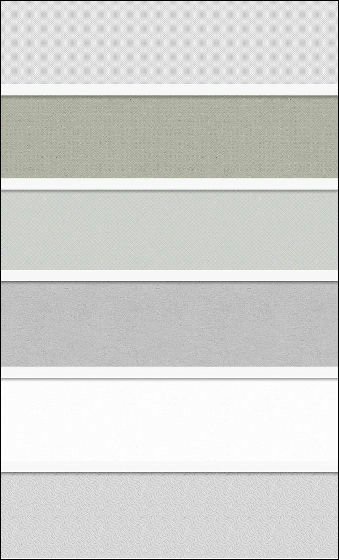 ◆ 38: Tileable Paper Textures fromDesign TNT
A paper-like texture can be used as a pattern file that can be used in Photoshop in addition to JPG format.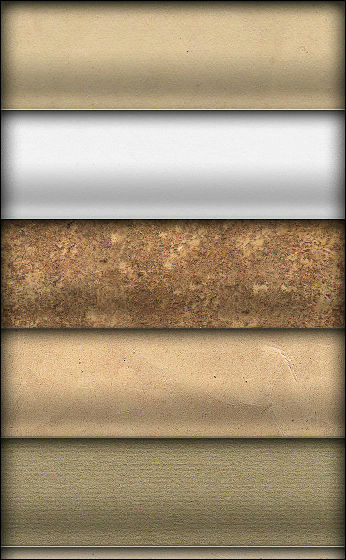 ♦ 39: Wood Textures fromDesign TNT
On the other hand, this is a woodgrain pattern set. This is only JPG file.




◆ 40: Download Buttons fromDesign TNT
Various download buttons.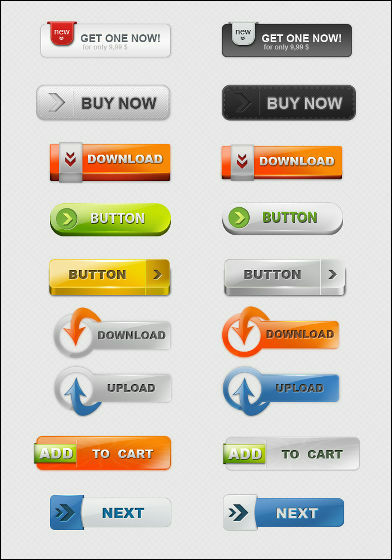 ◆ 41: Web Buttons Set fromDesign TNT
Set of download buttons part 2.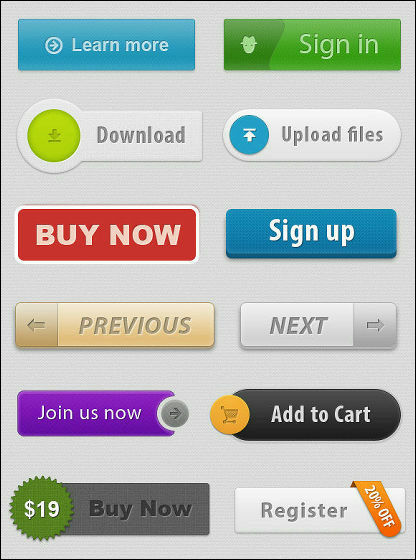 ◆ 42: "Getting Started with HTML and CSS" Course fromSitePoint's Learnable
The set includes the right to receive courses on HTML and CSS for free.



◆ 43: 3D Screen Presentation Photoshop Actions fromDesign TNT
Photoshop add-on that allows you to see images from various angles.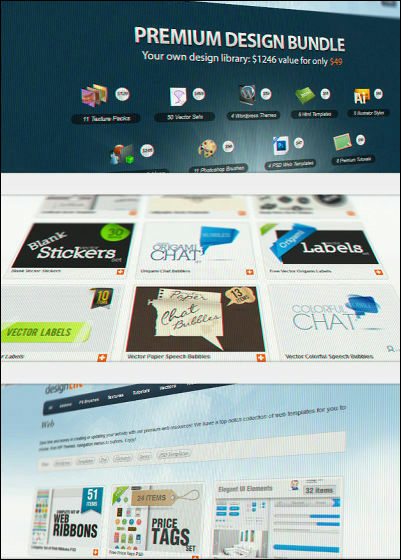 In addition, it is possible to download materials free of charge separately.

Freebies | InkyDeals
http://www.inkydeals.com/freebies/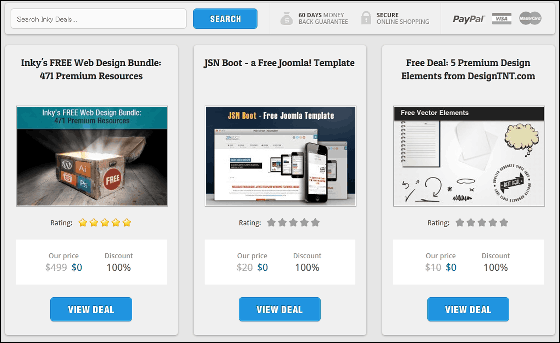 When downloading, click the orange "DOWNLOAD".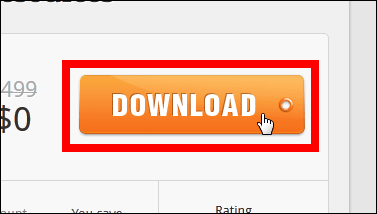 Then you will be prompted to enter your e-mail address, so click "DOWNLOAD" after input.



The following e-mail will be delivered to the e-mail address you entered, so clicking on the listed link will jump to the website and download will start.




Whether or not commercial use is possible is described in the license of each material.

The download is available in Japan time until 1:30 am on July 7, 2013.
in Design, Posted by darkhorse_log