"Glass mask" turned into a gag animation and started broadcasting in April, "Awesome Anime ...!" And the original author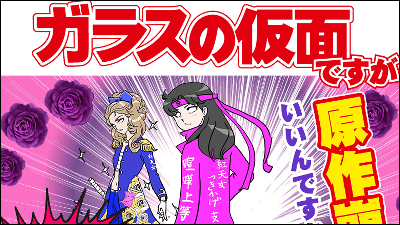 A girl's manga "glass mask" by Suzuya Miuchi trying to pass about 40 years since the series began will be broadcast as an animated TV and will be broadcast from April 2013. This work has been television animation for the second time in 1984 and 2005. It will be the third animation of television, but this time it is not original compliant but gag animation, original creator Miuchi says "Awesome anime ...!"I commented.

Is it a glass mask?
http://garasunokamendesuga.ponycanyon.co.jp/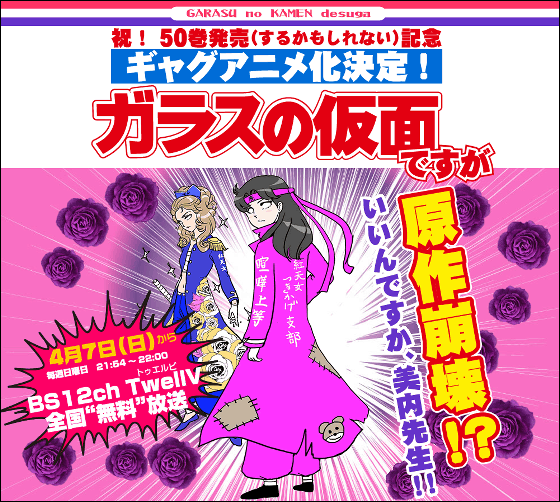 "Masked Glass" Mizuuchi Suzue | Hakusensha
http://www.hakusensha.co.jp/glass/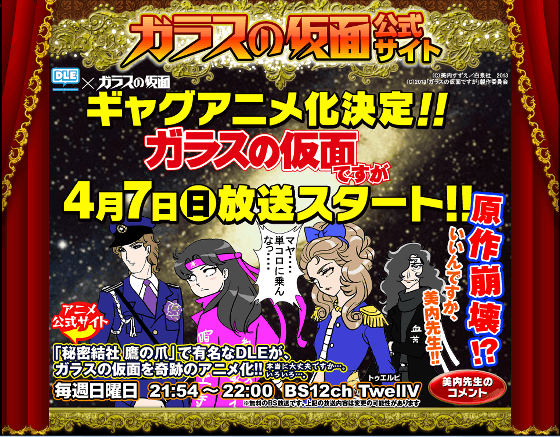 Animation is announced as "50 volumes coming soon (maybe) a memorial project !!"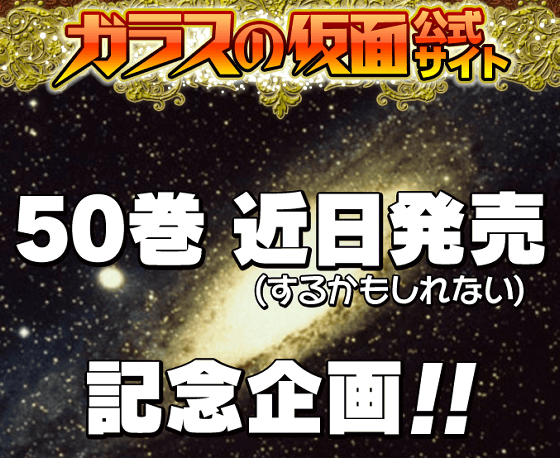 The animation production is responsible for "Secret society Hawk's claw"Or"Rice cakeWork on works such asDLE. Famous as a FLASH creatorFROGMANBelongs, parody of Lupine the 3rd "Lupine Shaniei"I have also produced.

The title of animation to be produced this time is "Is it a glass mask?"So why Maya are dressed in special clothing and"Maya ... get on a single roller ...There are also noisy lines.

According to Mr. Miuchi, the story of the project and its contents came to where the thinking abilities fell just before the deadline, and when it returned to sanity it was already under construction. I borrowed a famous line in the work and commented that "This is definitely" Awesome animation ...! "

Broadcast is broadcasted by BS Digital 12 ch, Twell V from 7 th April (Sunday) every Sunday from 21:54 to 22 o'clock. Since it is not a paid channel, anyone can see it if the environment is capable of receiving BS digital broadcasting.