A portable battery with a large capacity of 25,000 mAh capable of charging six smartphones simultaneously "POP"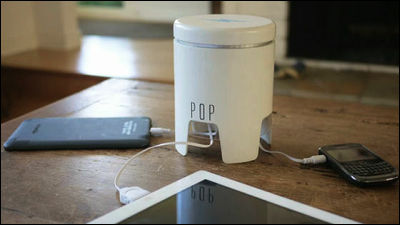 "POP" is a mobile high capacity battery that can be charged by connecting smartphones, tablets, kindles etc equipped with iPhone, iPad or micro USB terminal. The capacity is 25,000 mAh, the strongest class among commercially available mobile batteries, four charging cables are built in, and two USB ports for cable connection are also provided, so it is possible to charge up to six simultaneously.

POP - The Intersection of Charging and Design by James Siminoff - Kickstarter

What started up this project is Jamie living in the USAJames SiminoffMr.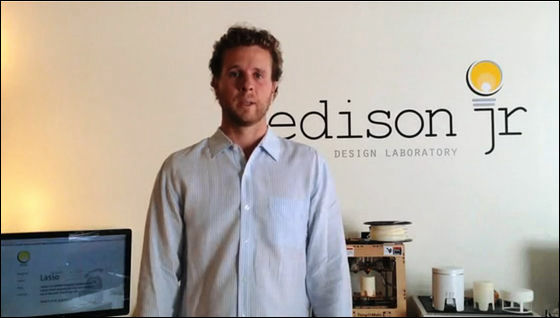 He is located in Santa Monica, CaliforniaEdison Jr.Founder of the company called. This time, the team of this company is also producing the portable battery "POP" which he is developing.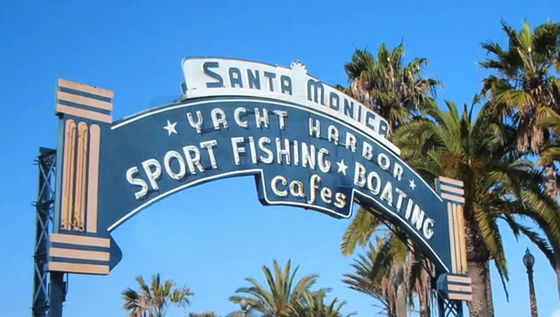 Jamie thought about making "POP" when I was using Kindle at a vacation destination.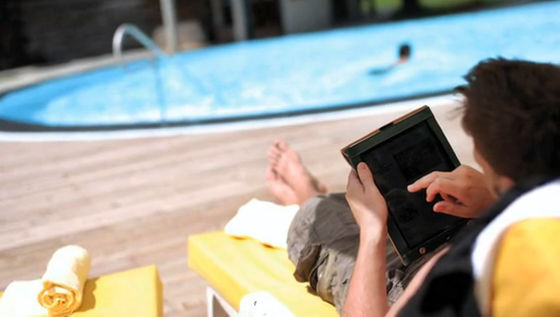 "My wife used the iPad, my 4-year-old son used the iPhone, but it's all right if there is no power outlet on the poolside, as long as the battery runs out, so it's time to charge the hotel I had to go to the room. "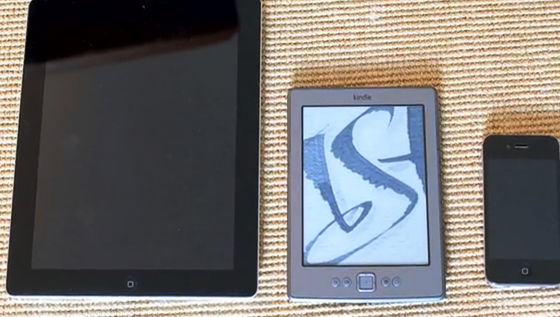 His face of saying that he was on a long vacation but had been bothered by charging was inappropriate.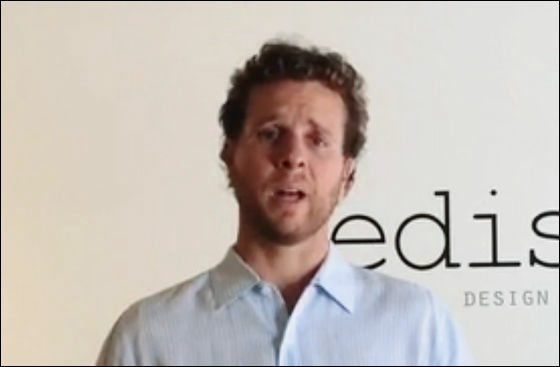 "I wish I had a portable battery, but I could not find anything with a large capacity (enough to charge three devices at the same time), and none of them have a terrible design." The battery of another company in the picture shown as an example is certainly not something that can be called stylish.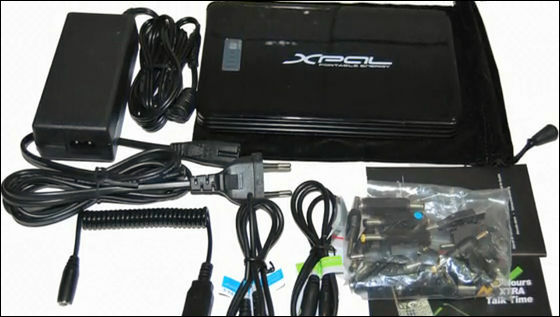 "And, to use a portable battery you have to have a cable, so will it be like this?" While talking about squeezing out the cables that have caught it is showing off.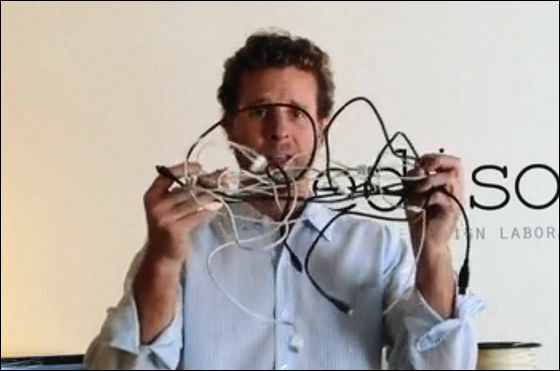 And he has made batteries by themselves to solve such dissatisfaction.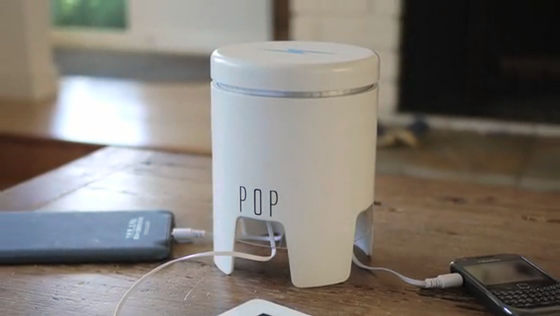 First of all, we created a big "POP" prototype to explore the market reaction. When I took it to the event, I heard that the reaction was superior, the concept of products such as large capacity, possibility to carry around, with code was highly appreciated.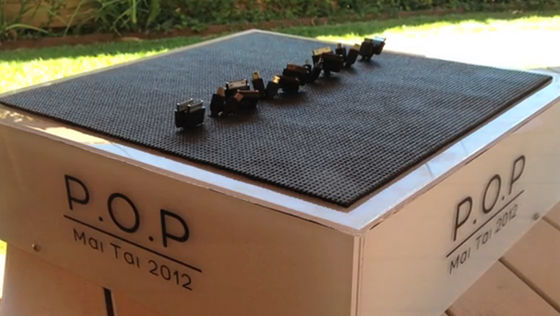 After that decide the design ......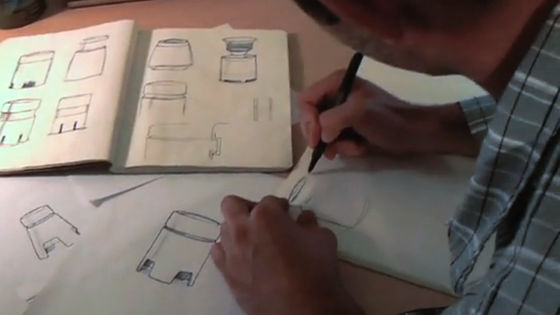 Make a mock-up with a three-dimensional printer and confirm the shape.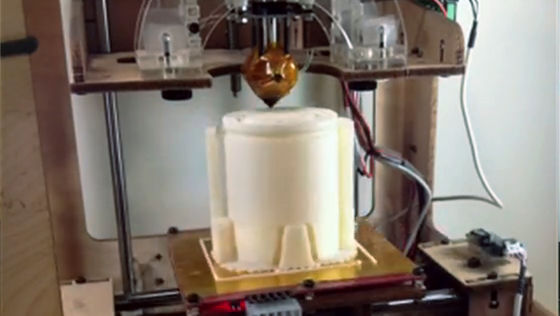 Jamie says that "I am carrying a battery of 25,000 mAh, which is larger than any commercially available product." As shown below, it is bigger than any other competitor's products and the price is cheaply set at 149 dollars (around 12,000 yen).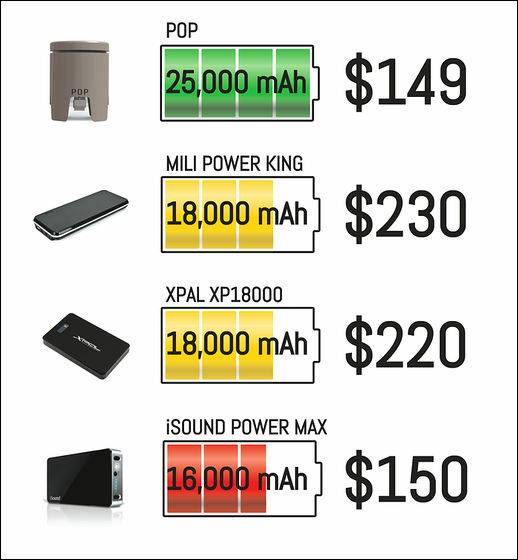 "POP" contains 4 charging cables in the main body.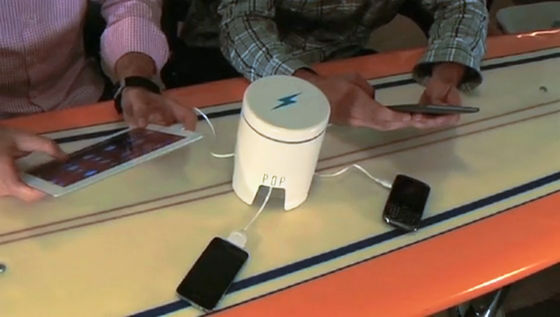 Cable tip corresponds to both Dock terminal and micro USB terminal for iOS device.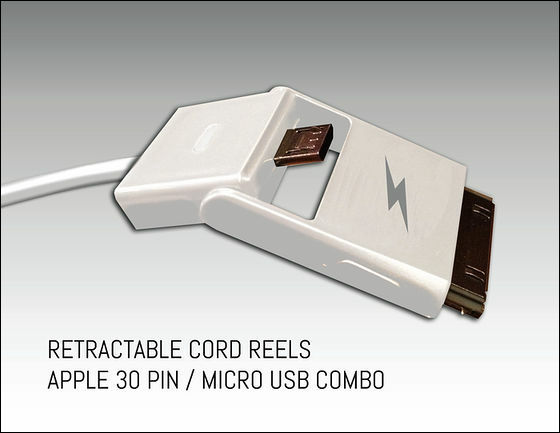 What is supposed as an actual use scene is, for example, on the coffee table in this way.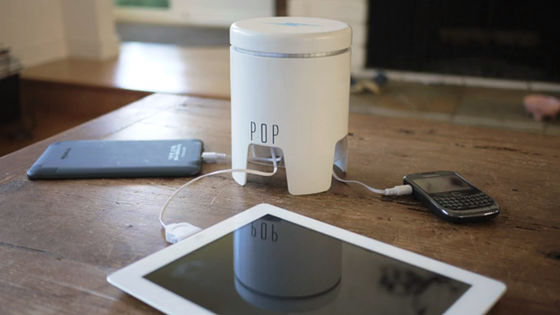 Poolside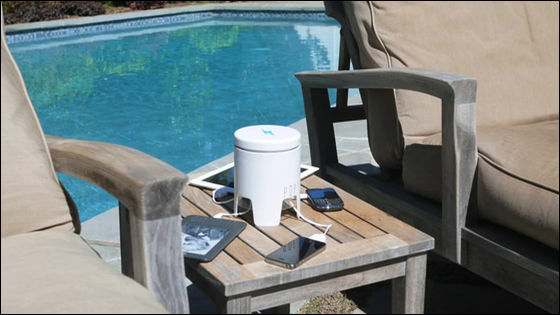 conference room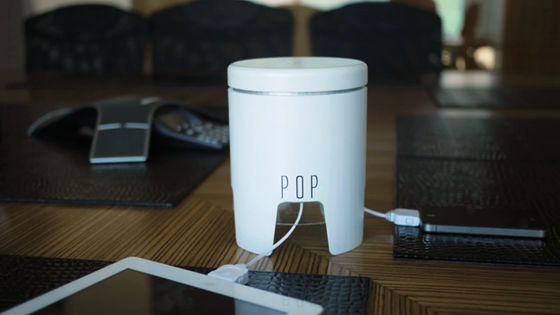 kitchen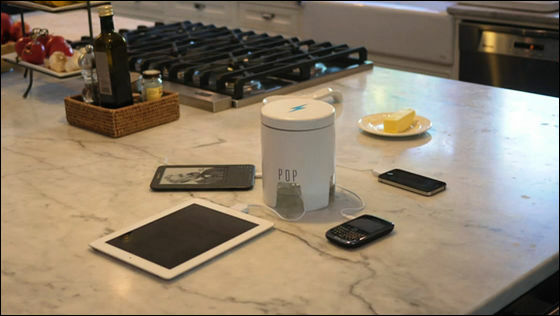 Beach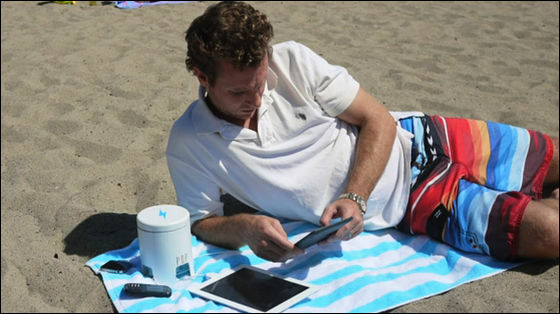 On the bottom is a charging port and light indicating the battery level, two USB ports. Together with 4 built-in charging cables, you can charge a total of 6 devices at the same time.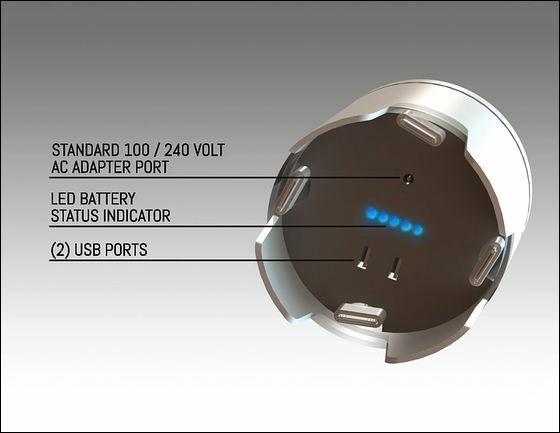 Charging is possible using a special adapter from 100/240 volt outlet.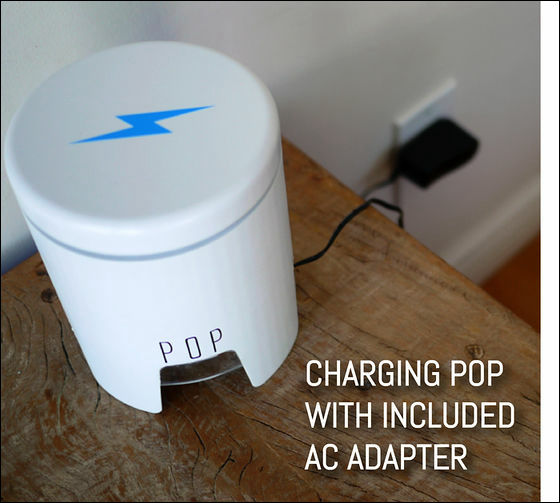 In addition, "POP" is designed to be able to mount accessories at the top, and specifications are open source so third party can develop various products.

Speakers and others are mentioned as possibilities ......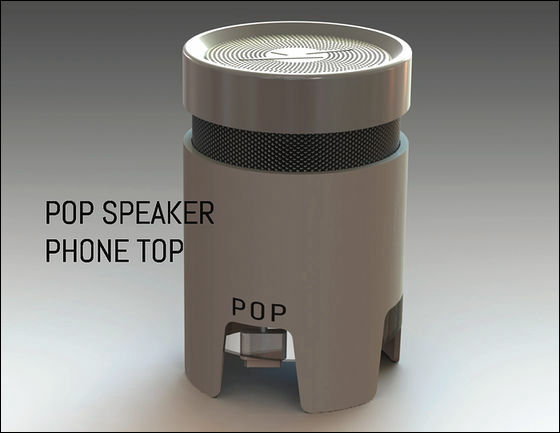 Solar cell panel.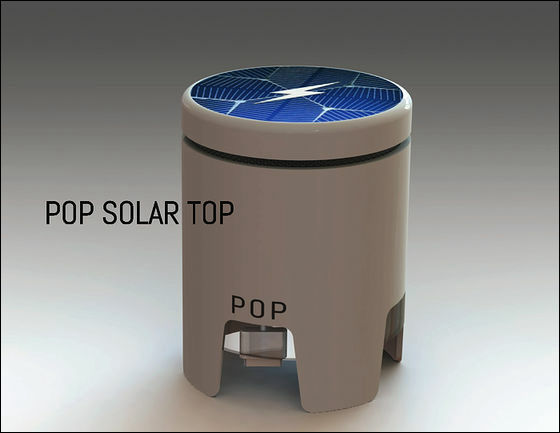 Mixer (?) Etc.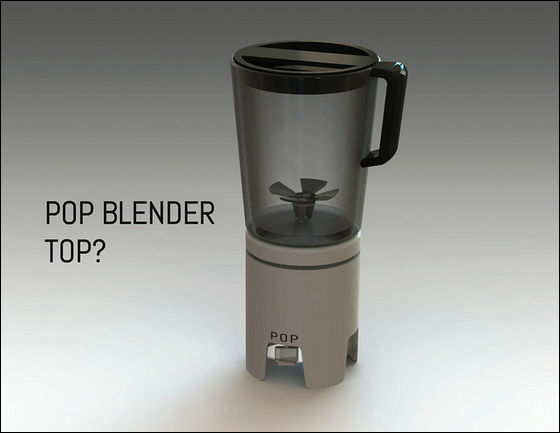 The deadline for deadline at Kickstarter is still ahead, but it has already reached the target amount of 50,000 dollars.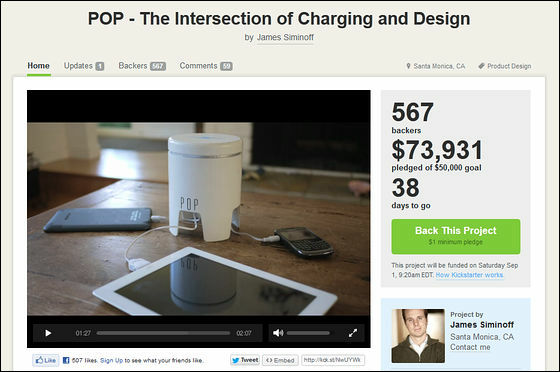 When investing in this project, you can receive benefits according to the amount, and if you pay 129 dollars (around 10,000 yen), you will receive one "POP".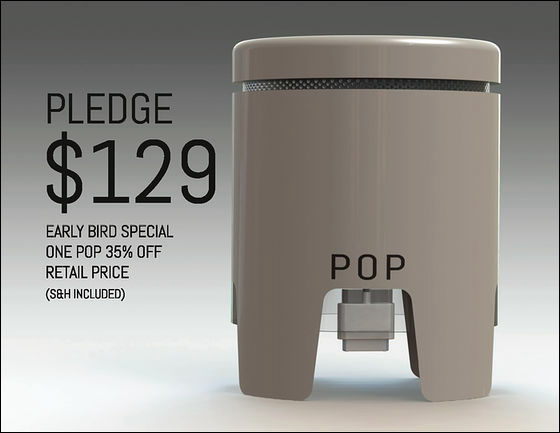 If the amount paid is 300 dollars (around 24,000 yen), you get 2 items with letters, logos etc drawn on the main body.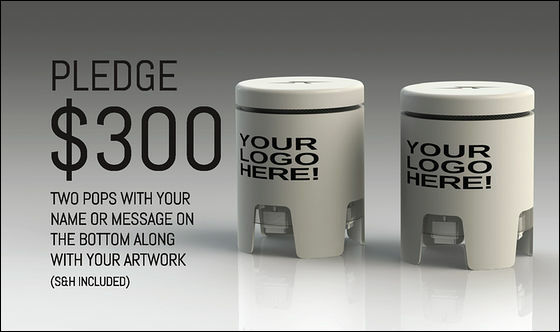 By the way, if you support more than 1000 dollars (around 80,000 yen) you can get a handmade "Super POP" that can charge 18 phones at the same time.