Sumaho equipped with hardware keyboard "GALAXY Chat", for people who hit letters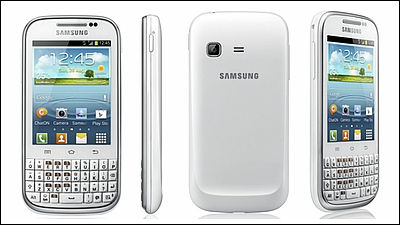 Smartphone that specialized for the user who is striking by striking character by striking active activity socially via Twitter · Facebook and sending his / her current status all the time is "GALAXY Chat"is. Adopted Android 4.0, the biggest feature is that it has a physical keyboard. It is made easier to strike than a software keyboard.

Share smarter with Samsung GALAXY Chat | SAMSUNG TOMORROW Global
http://global.samsungtomorrow.com/?p=16117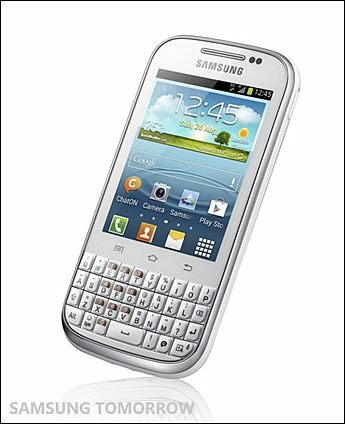 Start selling in Spain this July, and will be released in Europe, Latin America, Middle East, China, Southwest Asia, South East Asia. The screen is 3.0 inches touch screen, the arrangement of the keyboard is a general QWERTY format.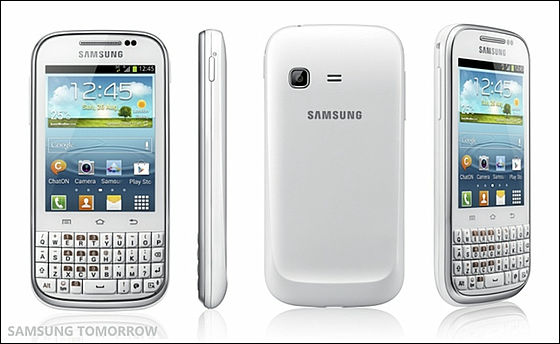 The size is 59.3 mm in width × 118.9 mm in height × 11.7 mm in thickness, weighs 112 grams. Built-in 4 GB memory, 32 GB can be expanded by using microSD. A 2 megapixel camera on the back, 1200 mAh battery, WLAN (WiFi 802.11 b / g / n) compatible, USB 2.0 and Bluetooth 3.0 are also supported.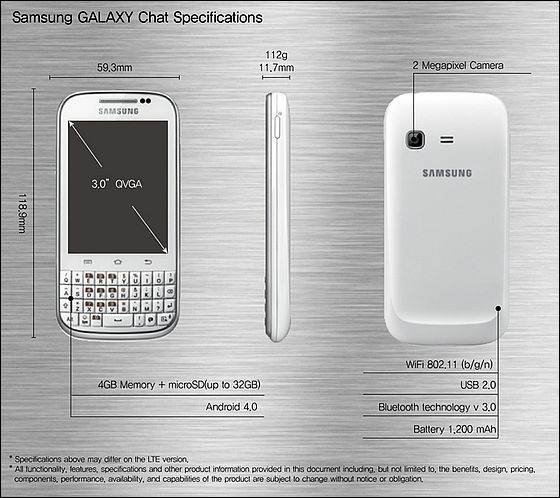 Speaking of a smartphone equipped with a physical hardware keyboard, BlackBerry was famous, but in the future it may be that these models will increase again for Android.