I went to 'The Counter' which can customize burger on 31,2 thousand streets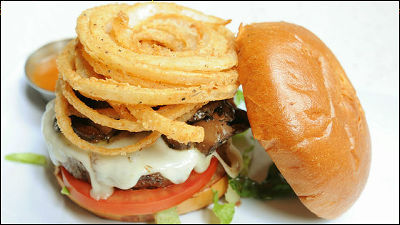 A shop for hamburger mania who is not satisfied with ready-made itemsThe Counter(The Counter) ". In this case, by only filling in the dedicated sheet and selecting the buns (bread), patty (meat), topping and so on,312,000 combinations of streetsYou can make your own hamburger from among. Please note that this shop is located in Los Angeles Tourism BureauVoted for on FacebookBut because it is also a talented shop that got second place, not only is there much menu but taste is surely delicious husband. So, I actually decided to go to a shop and eat.

The appearance of the store in downtown Los Angeles is like this.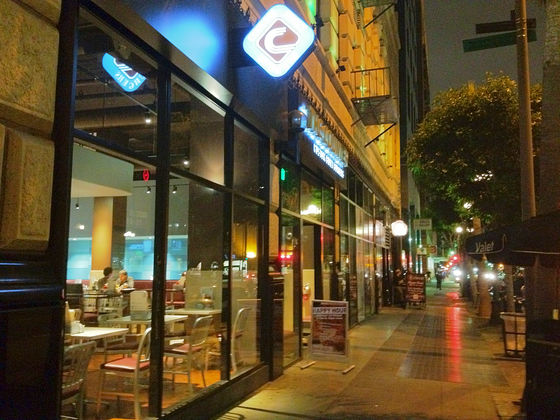 The letters "CUSTOM BUILT BURGERS (the specification of your choice Burger)" 」is shining under the store name of the signboard.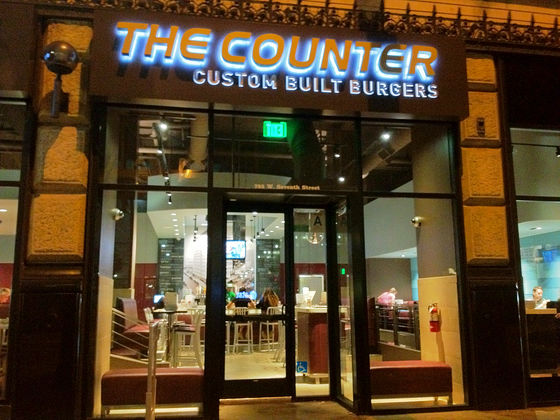 In the storeBlack Eyed PeasThe music is flowing at a loud volume, fashionable atmosphere which is quite different from a general hamburger shop.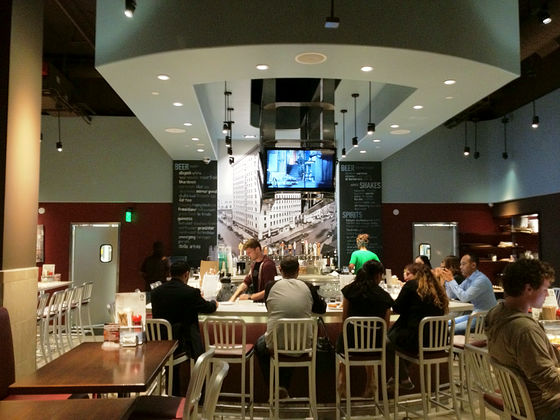 The table looks something like this.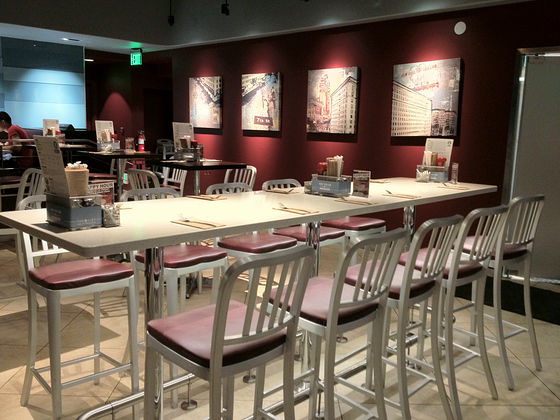 Liquid crystal displays are lined up on the counter, and various programs such as movies and poker games are running.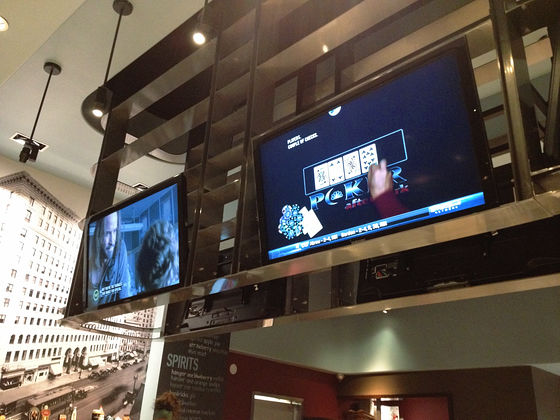 When you arrive at the seat you will get something like the questionnaire like this.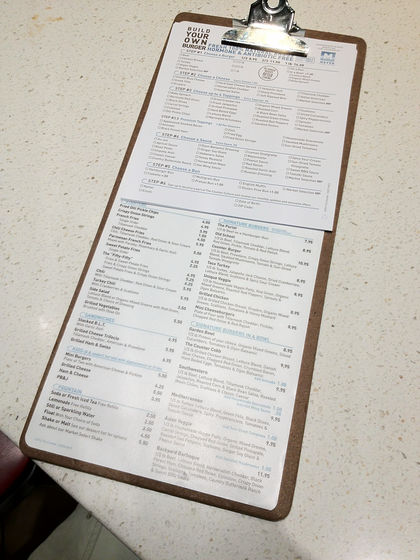 Because there is a pencil on the table ... ....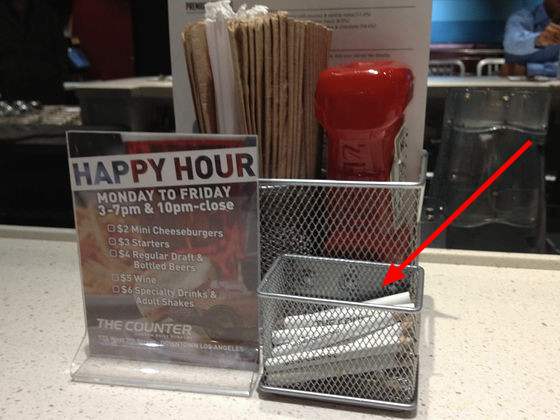 Fill in the type of buns and the size of the patty and fill in.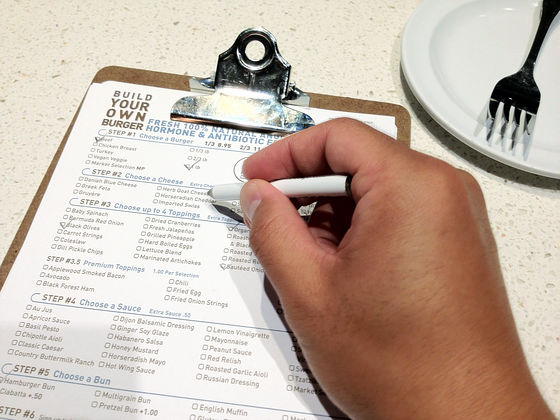 Since the same sheet is also posted on the Internet, please check it for details.
The Counter: Custom Built Burgers: Menu

This time 1 lb (extra large) beef patty, cheese selected Yellow American. I chose Black Olives and Organic Vegetable Mix, Tomato, Onion as Topping.



Naturally I will have to wait for more than 10 minutes since I will start cooking hamburger after receiving my order.

So we wait for arrival while pinching potatoes with flavors like barbecue sauce.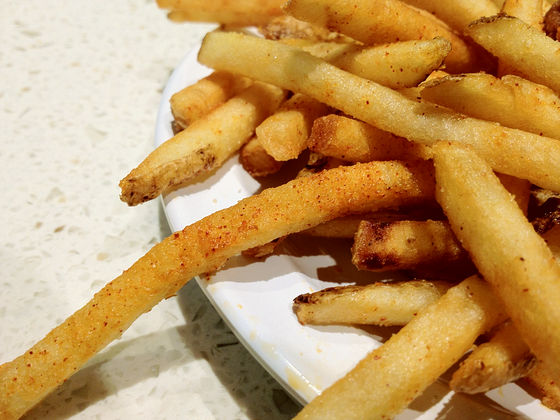 Heinz tomato ketchup was discovered.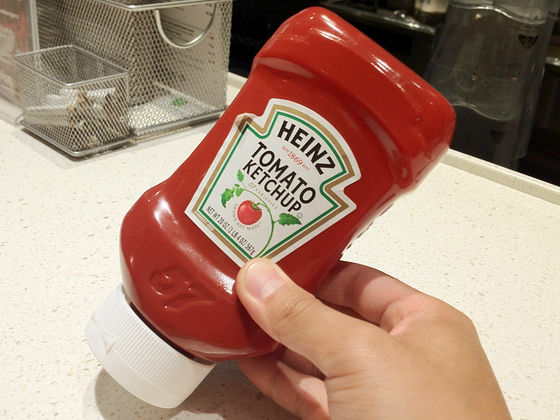 Because it is fried fish it is delicious so tasty but the taste that it is quite normal and unavailable otherwise.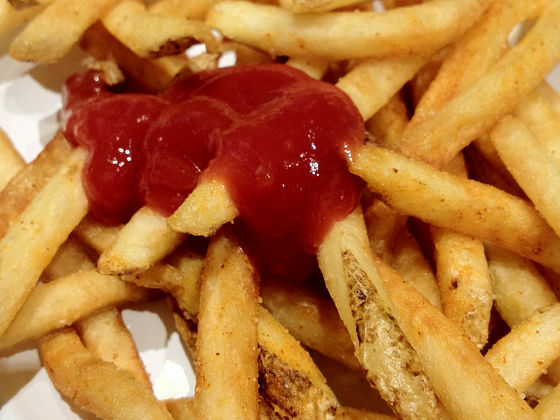 At last the hamburger came.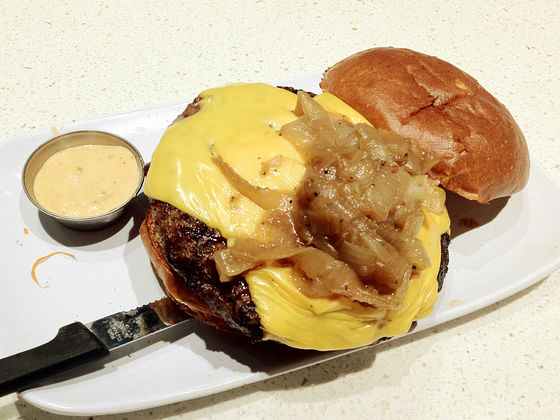 Patties bigger than the fist of adult men.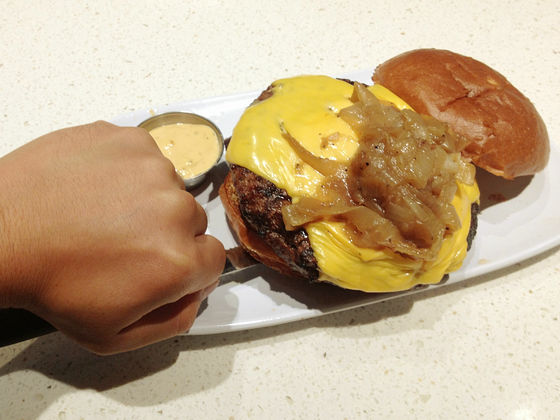 As meat chooses 1 pound, the weight is four times that of McDonald 's "Quarter Pounder".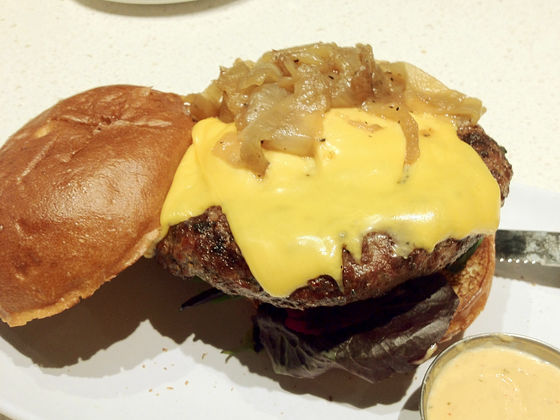 Cheese is melting in good touch.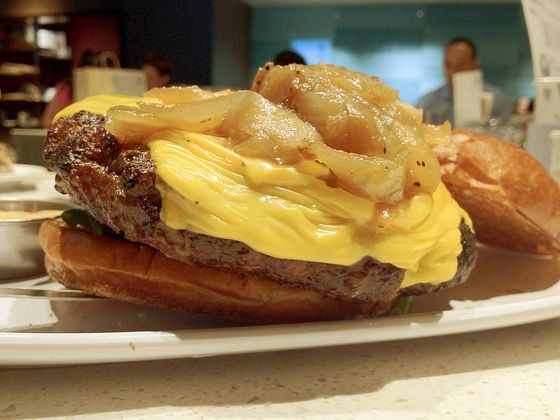 An onion which has been sweetly fryed solidly.



It is a volume that does not become an opponent such as a huge hamburger steak.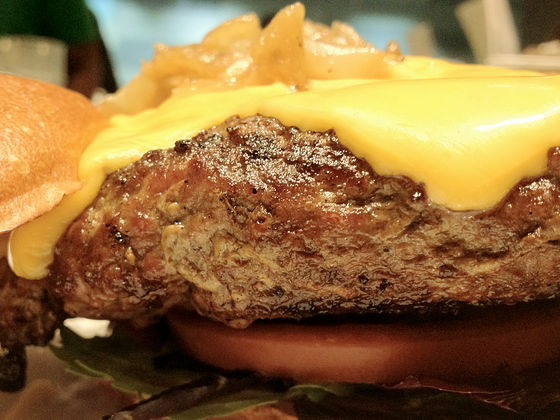 Since I asked for baked condition at medium rare, the contents are pinky all the time. In addition, if you are not good at feeling sexuality, you can order Well-dan and you can get it through.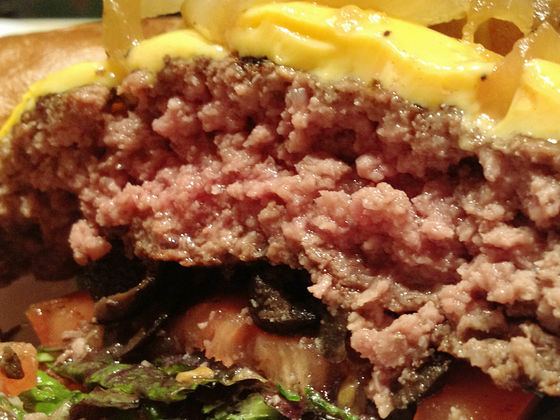 Patti is packed with grilled meat juice rather than fat as "droro", and even if there is a lot of amount, it will be eaten with musshamasha without heartburn. If you compare it to a grilled meat, it is not a carvage system, it feels like a fillet.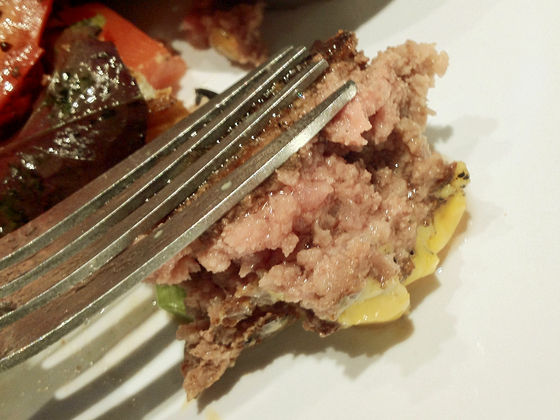 If you press with a fork, you will want to check the appearance that the gravy juice comes out "Juwat" below.

Hamburger with plenty of "The Counter" - YouTube


The black olives ordered by topping were properly included.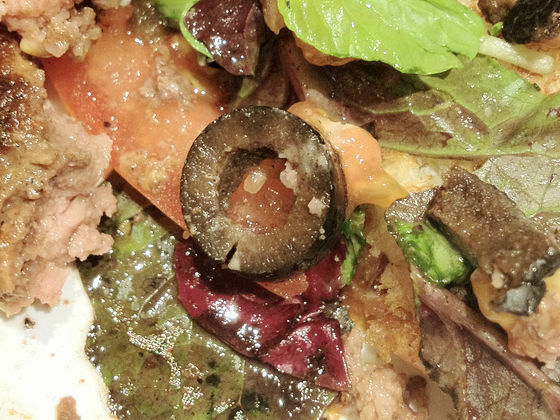 Of course, we can not order foodstuffs that are not in the choice, so it's not 100% free, but you can choose your favorite ingredients from abundant ingredients, so your satisfaction is high. The taste of the meat and the taste of the toppings were also excellent, so if you have the opportunity, it is the level you want to come and see again. In addition, the price was a set of the above French fries and a 1 pound hamburger and the price was $ 17.4 including tax (about 1400 yen).

Woori of this store is in "customizing hamburger", but for those who say "Mendokusai choosing one way", recommended combinations selected by shops called "signature burger" are also available.

The signboard menu 'Counter Burger' with the name of the store is $ 11 91 cents (about 950 yen) as a single item, with mushrooms, fried onions, tomatoes and pickles topped in 1/3 pound beef patties.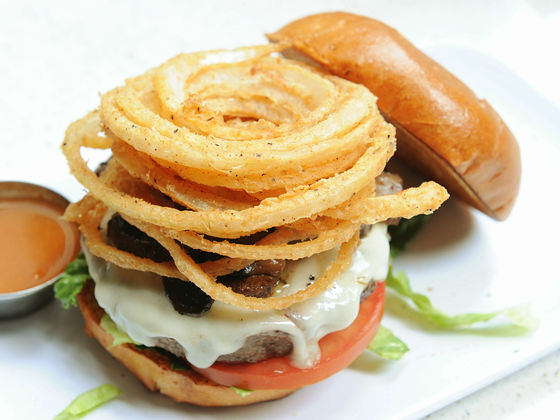 Since buns are a little toasted, it is a texture that is "crisp, fun".



The height of a hamburger is compared with the iPhone as follows.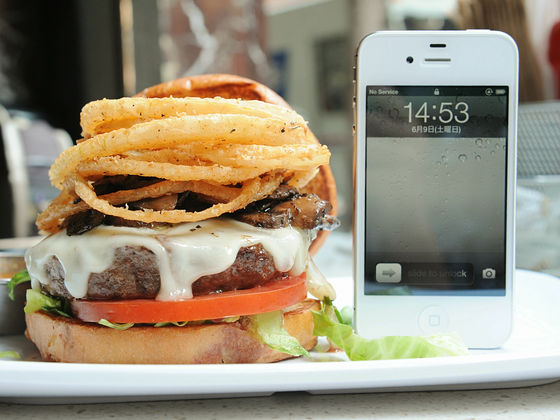 Fried onion comes out with contents filled with "Toro" as biting crispy cow and delicious.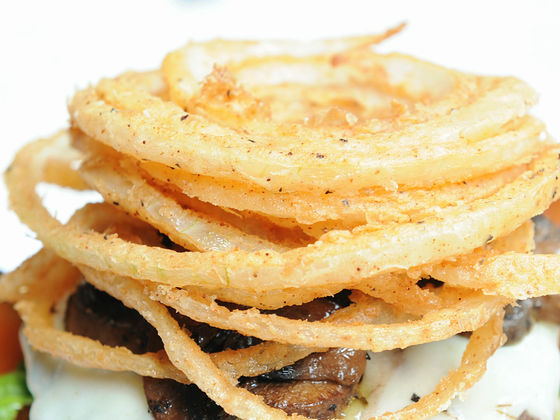 Soft and sauteed mushrooms.



Cheese is also a toro.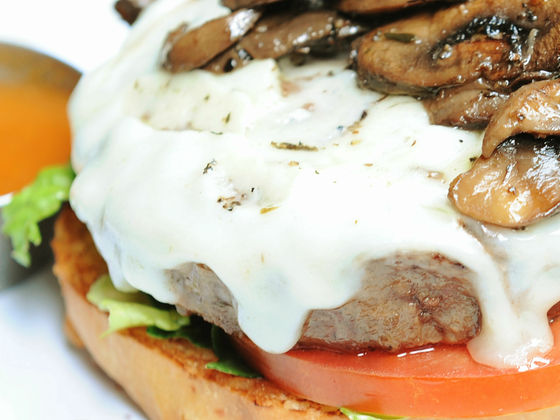 "Pillow" and extends.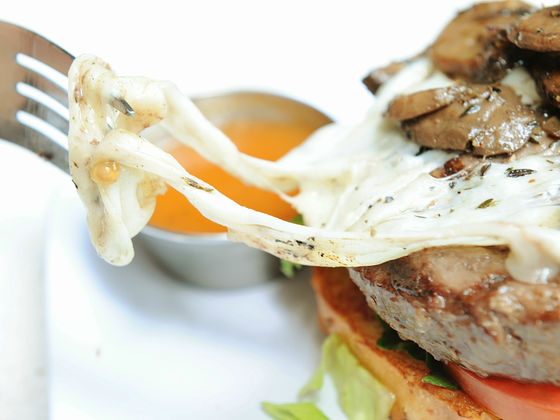 Patty of meat juice tappuri using angus beef.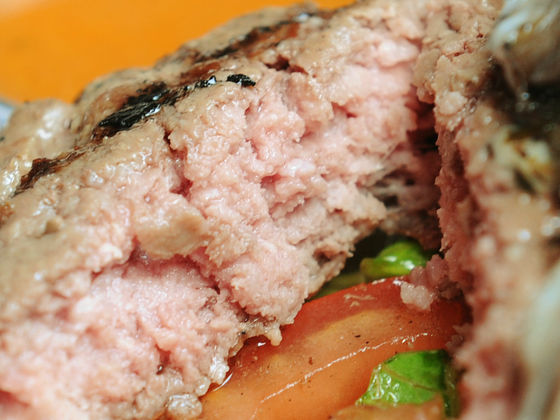 Topping tomato is like this.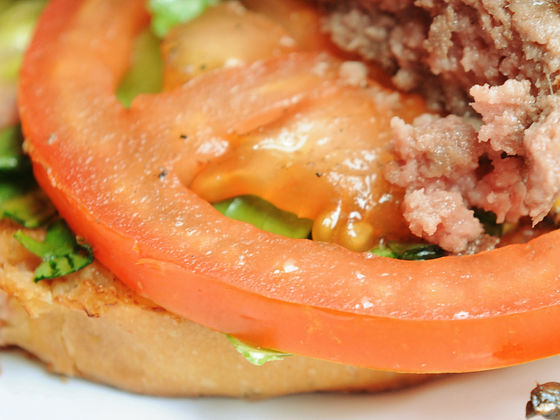 Incidentally,Official siteIn addition to the downtown of Los Angeles and Santa Monica in the United States, they have stores in New York, Hawaii, Houston, Ireland, Dublin, etc. They are planning to open stores in Jeddah, Los Angeles and Saudi Arabia.

With this interviewMcDonald'sFromSushi burgerAlthough I've been eating a variety of burgers, I am sure that it was the top taste among them, so I am anxious to open stores in Japan as well.