Au summer new model "ARROWS Z ISW 13F" haste photo review, quad core "Tegra 3" + waterproof dust + Osaifu-Keitai + 1 segment + infrared + fingerprint sensor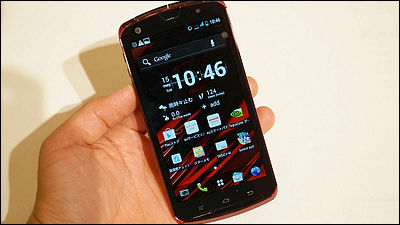 At the announcement venue of au FUJITSU "ARROWS Z ISW 13 F"Because it was placed, I took a picture with haste. Release schedule is after mid-July 2012.

ARROWS Z ISW 13 F | Smartphone | au
http://www.au.kddi.com/seihin/ichiran/smartphone/isw13f/index.html

Au's first quad-core CPU loading model, with a fifth power-saving core operating at low power in addition to the 4-core CPU, distributed processing to operate the optimum CPU according to processing low power consumption and overwhelming In addition, the 12-core GPU of "NVIDIA Tegra 3" is utilized to 16.77 million full-color high-definition display High definition video and high quality games also make beautiful expressions never seen before and fingers With a smart fingerprint sensor that can unlock immediately with one, including e-mail · contact information · call history of designated person, privacy mode support that can hide galleries · bookmarks, according to individual sensing technology "Human Centric Engine" that realizes comfortable smartphone life is also equipped.

The screen uses 4.6 inches and 1289 × 720 dots TFT liquid crystal, the camera uses approximately 1.13 million pixels (sub is approximately 1.3 million pixels) and uses a backside illuminated CMOS sensor "Exmor R for mobile" and an image processing engine "Milbeaut Mobile" It realizes high sensitivity and low noise, full HD 1080p / 60fps movie shooting possible, waterproof and dustproof large capacity 1800mAh battery, furthermore the charging current has been increased 1.5 times by the benchtop desktop holder and AC adapter , The weight is about 145 grams, the size is 67 (W) × 135 (H) × 10.6 (D) (mm), Android 4.0 is installed.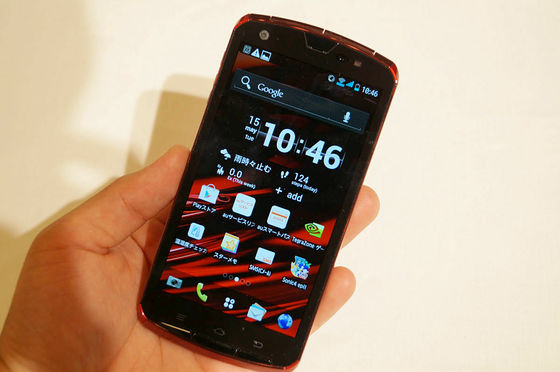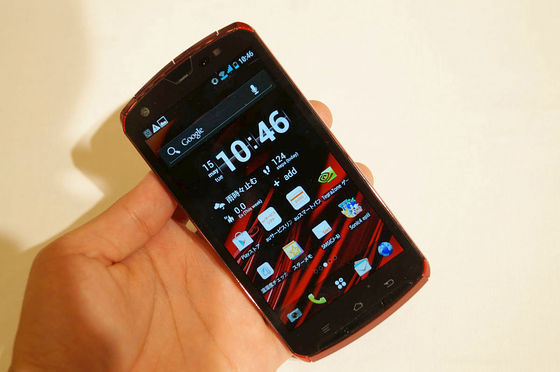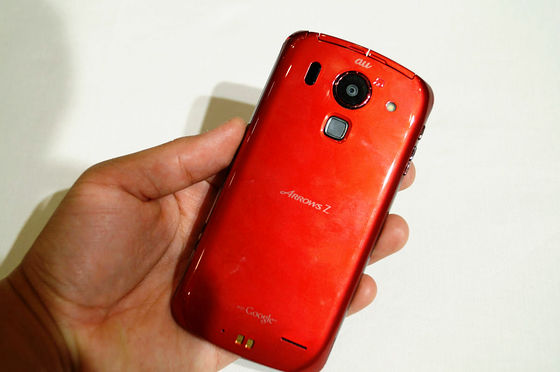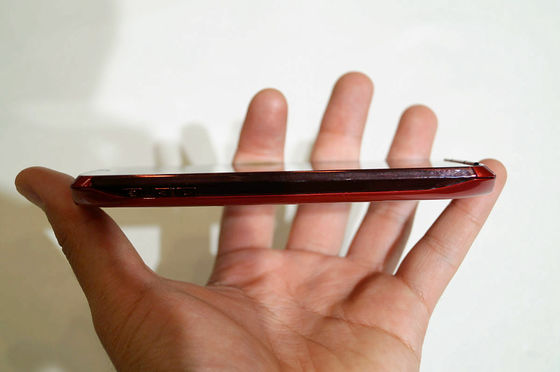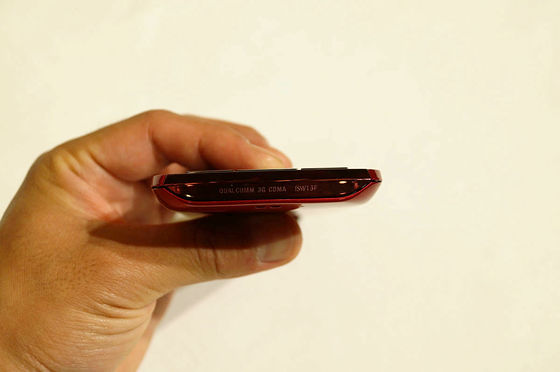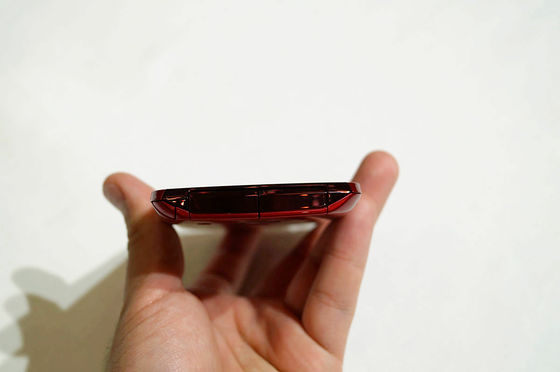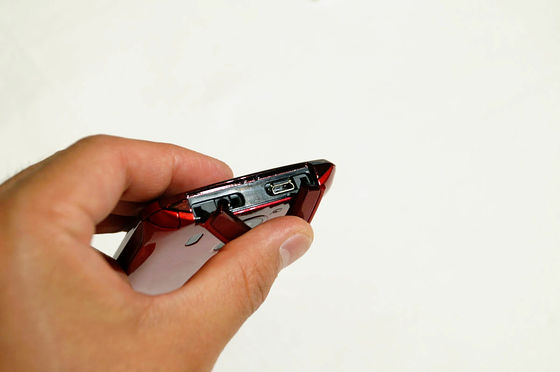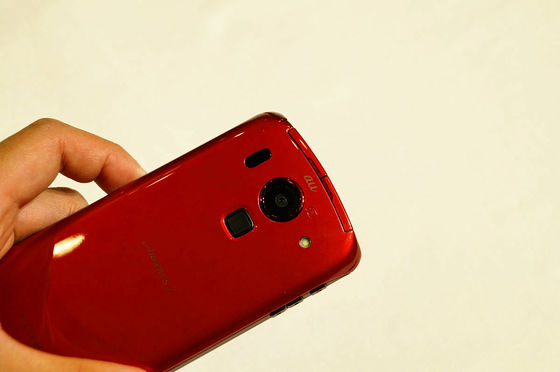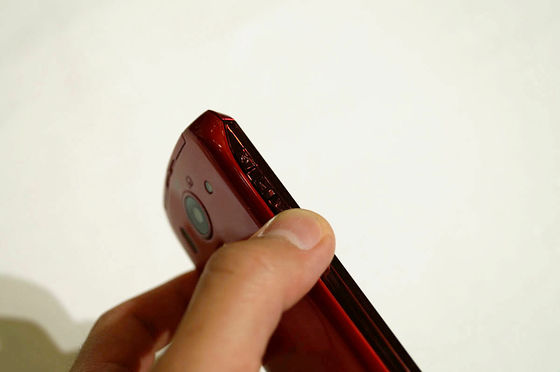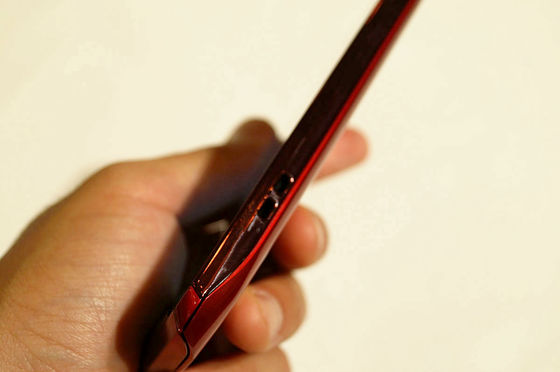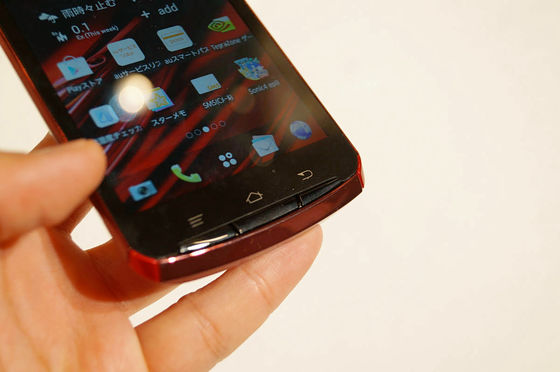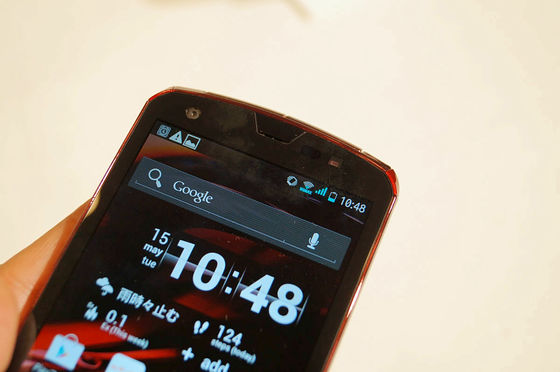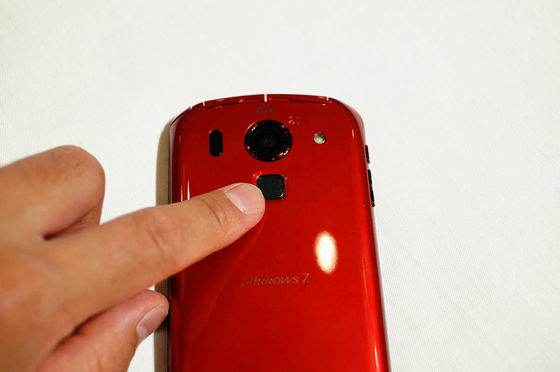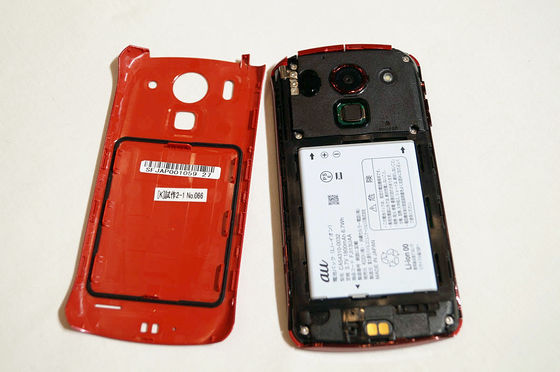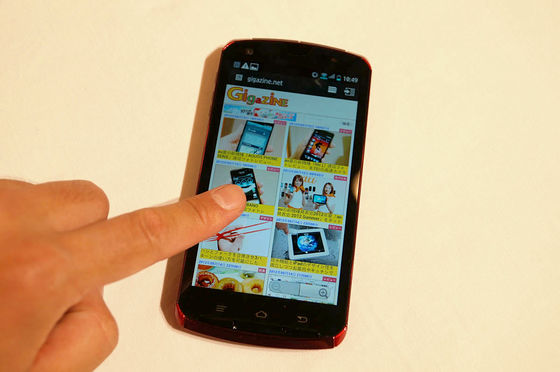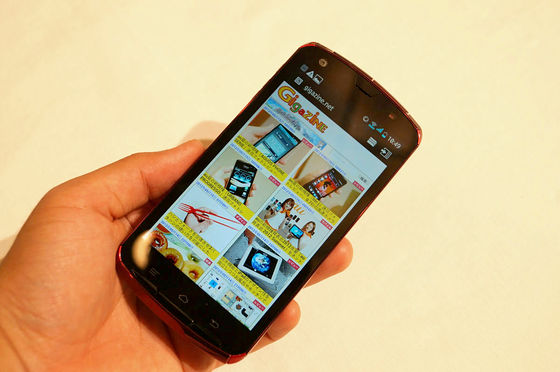 · Next article
I checked the power of "ARROWS Z" 4 core CPU and 12 core GPU with game play - GIGAZINE