Hello Kitty collaborated with "Sadako" "Sadako 3D × HELLO KITTY"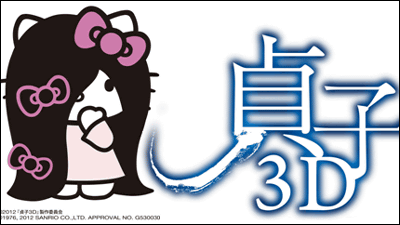 Hello Kitty, a popular character for girls with a wide generation, is also active as a variety of image characters, but also collaborating with the movie "Sadako 3D" released on May 12th, Kitty will become Sadako "Sadako 3D × HELLO KITTY "series will be deployed from May.

Kitty who became Sadako this. This is a cosplay that Kitty chan who knew Sadako 3D's release tried to become Sadako. However, one familiar item with a long black hair, a TV and a familiar item of wells was arranged, so that he was too scared, he attached a ribbon to his hair and appealed the cuteness.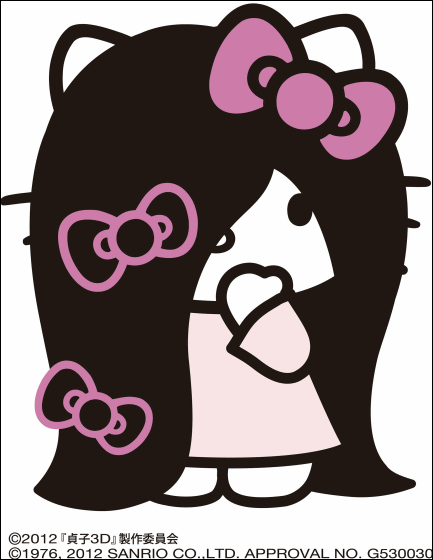 A total of 10 types of memos, kitchens that became this Sadako, Memo, Mini Clear File Set, Clear File, Spiral Note, Tenugui (Flier, Monitor), Mug, Ballpoint Pens, Hologram Stickers (Pink, Green) It is sold at the theater. Chara-ani.com is starting online reservation reception prior to publication.

Chara-ani .com: Collectibles: Sadako x Hello Kitty Goods 10-piece set: Chara-ani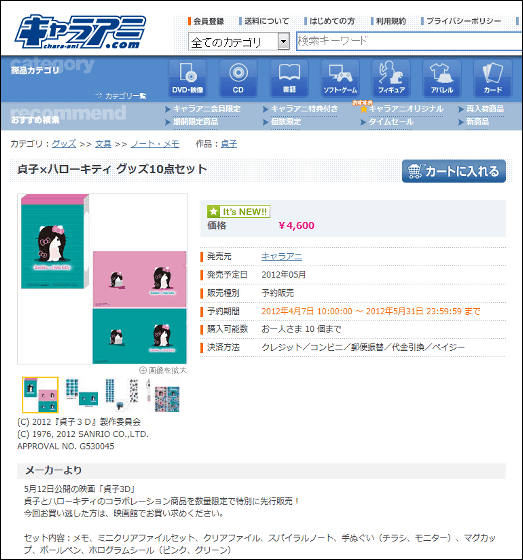 Kitty has been working on an interesting collaboration. For example, USJ's memorable collaborative goods merged with Sesame Street's character.

Hello Kitty and Elmo united keyholders etc. "USJ 10th Anniversary Collaboration Goods" Various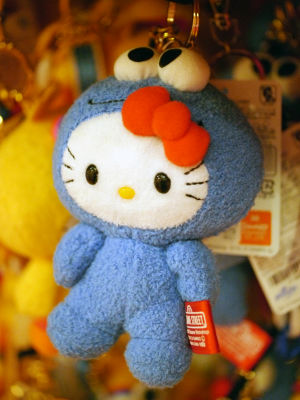 I have combined with Gachapin and Muc.

Collaboration prize that Sesame Street and Gachapin Mook and Hello Kitty are fused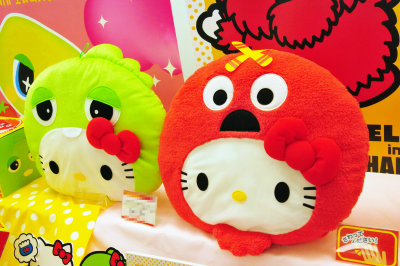 Ferrari full of such kitty too.

Simply chilled with kitty, realized a collaboration between Ferrari and Hello Kitty's dream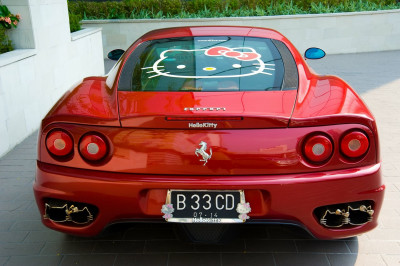 There is also a project called "Hello Kitty Is It!" By famous illustrators who draw various kittiers (Kitty chan).

Famous illustrator draws Kytira "Hello Kitty Is It!" Character Decided to Enter Figure - GIGAZINE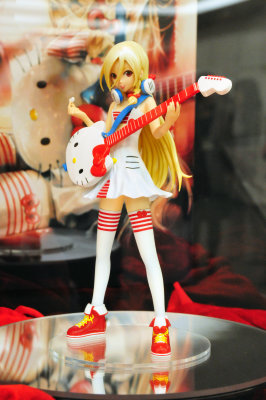 Sadako kitty does not come out in the movie "Sadako 3D", but will it be stuffed up in the future?

© 2012 "Sadako 3D" Production Committee
© 1976, 2012 SANRIO CO., LTD. (G)

◆ Movie "Sadako 3D" information
Original: Koji Suzuki ("Es" published by Kadokawa Shoten)
Screenplay: Fujioka Bikiseru, English studies
Director: Jireshu
Theme Song: Sid 'S' (Kwan Music)
Cast: Ishihara Satomi, Seto Yasufumi, Takahashi Tsutomu Shibata, Takara Takara, Yamamoto Hirofumi, Tayama Shuzo