A robot that can be controlled via iPhone or iPad "iDroid"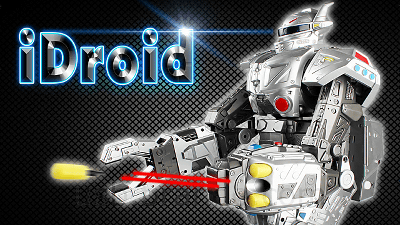 Many robot operable robots have already appeared, but to be able to play more easily, the world's first iPhone controllable robot "IDroid"Was developed. The movie actually running is like this.

IDroid - YouTube


Touch the action icon to display the control panel on the iPhone, the robot will move.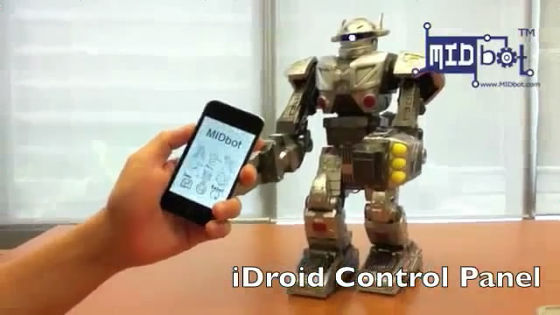 Bow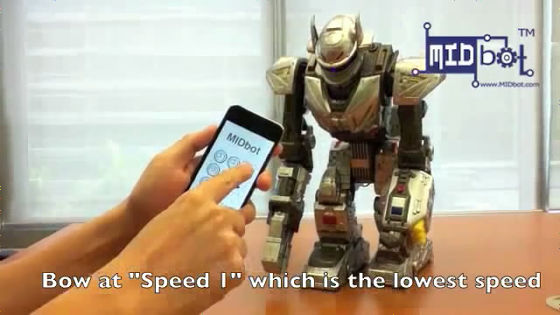 Upper body turning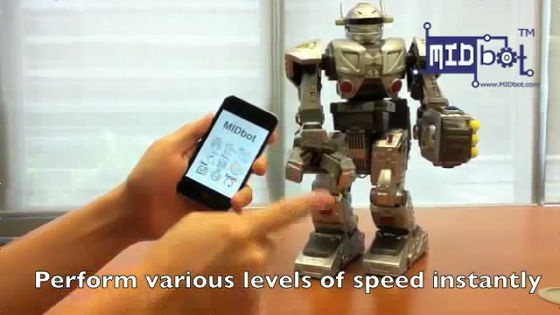 Try walking ......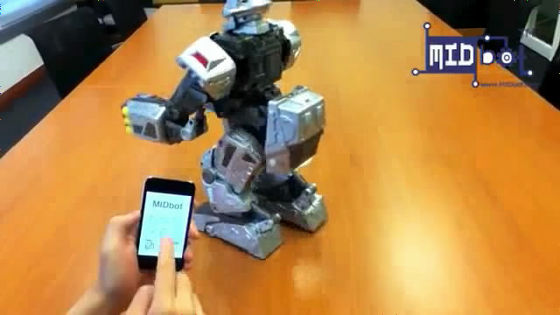 Firing an army missile.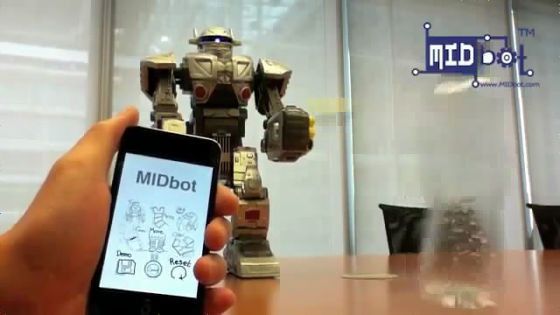 The price is HID $ 2499 (about 26,300 yen) for MIDbot from the selling source and $ 249 (about 20,000 yen) for Brando Workshop.

MIDbot - iDroid

All about USB | USB 3.0, USB Gaming, USB Lifestyle | Brando Workshop: iDroid

The size of the robot is 47 cm high and 26 cm wide.



The controller seems to be easier to operate from the iPad.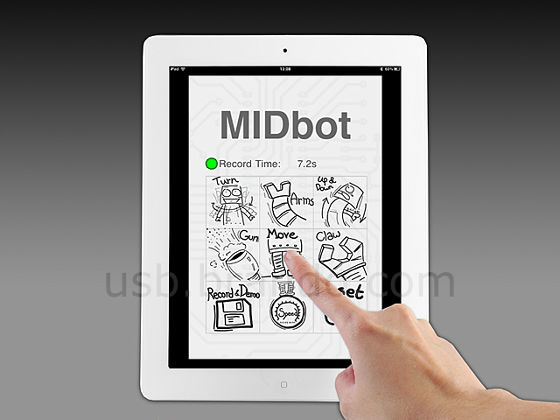 The right hand has become a grip to grab things. The grip can be rotated 360 degrees in the horizontal direction.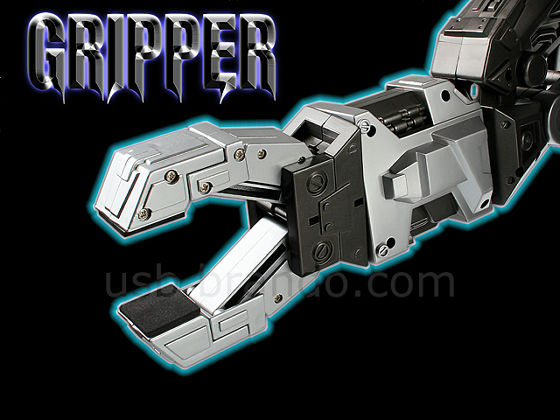 Equipped with a missile launcher on the left.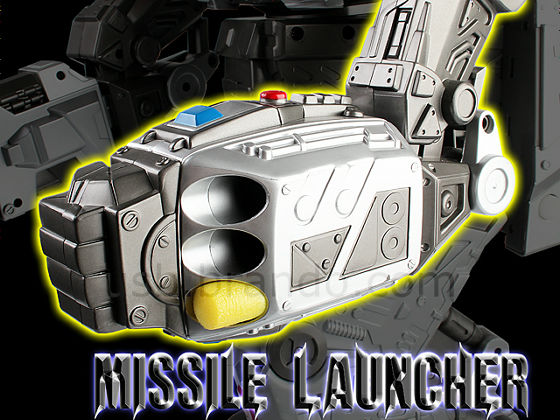 Power is supplied from the battery pack on the back. It moves with 6 AAA batteries.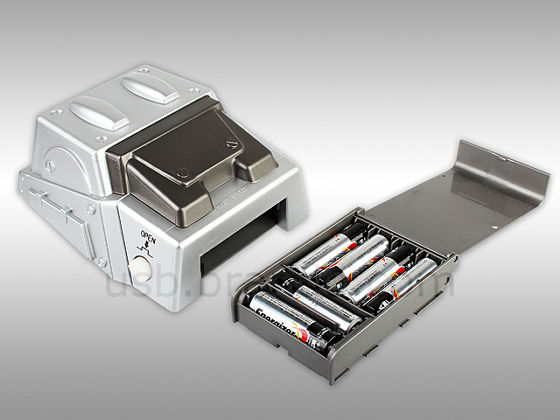 An autonomous control robot is also nice, but it is also a pleasure to be able to move with your own hands as well. To a gigantic robot that can get on this giantly and giantly ... actually seems to be difficult,If it is about 4 m in length, it may be completed soonI do not think so.