Seagate announces that HDD supply shortage will continue in 2012 as well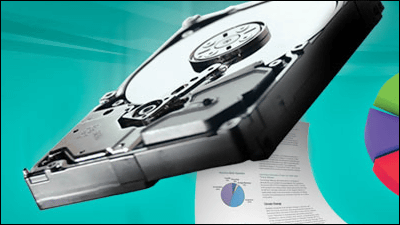 Although it is an HDD manufacturer that is recovering from the influence of the Thai flood,SeagateAnnounced that this supply shortage would continue in 2012 as well.

Although it was predicted that prices will rise due to a supply decrease at the time the factory of the HDD manufacturer suffered damage after the flood, the number is not enough for the time being, but it seems that it has not reached the situation improvement yet.

Seagate Says Hard Drive Shortage Will Continue Through 2012 - HotHardware

(PDF file)Seagate Technology plc Fiscal Second Quarter 2012 Financial Results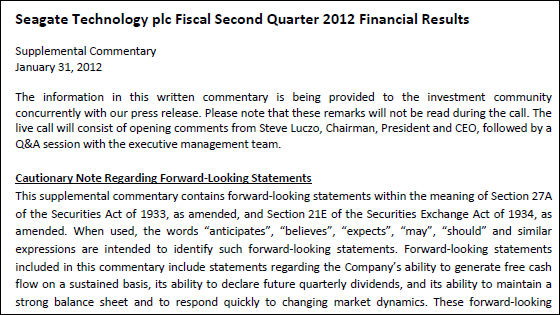 HDD floods in Thailand, which caused great damage over the past three months from the summer of 2011, the HDD makers who had factories in the area suffered great damage.Western Digital's plant submergedFirst of all, the equipment itself was immersed in water and it became impossible to operate it. In addition, even if water withdrew, it was not possible to restart immediately, and the supply capacity of each company declined markedly.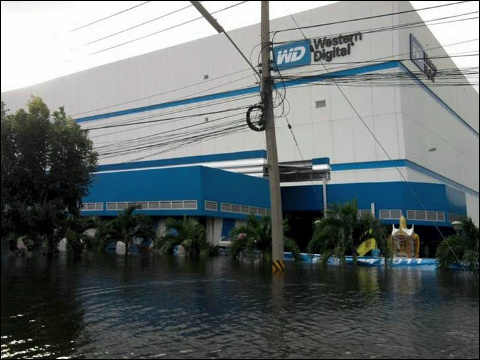 According to Seagate's performance report, the number of HDDs shipped in the third quarter of 2011 was 47 million units, which sold 3.2 billion dollars (about 243.7 billion yen). However, despite the recovering supply capacity, the demand has always exceeded, we anticipate that during the year 2012 the situation of insufficient HDD supply will not be solved.

In the HDD industry as a whole, the number of production in the third quarter of 2011 was 105 million to 110 million, with shipments of 119 million. On the other hand, the demand is 175 million units.

Currently, although the price of HDD has stabilized compared to the time when it was skyrocketing, it has not returned to the level around the summer of 2011. Seagate's selling at price .com "ST 2000 DL 003", The lowest price in the summer of 2011 was 4980 yen (October 3), then it soared so that the highest value was recorded at 11,979 yen on November 7, and the article writing (10:00 on February 3) The lowest price at the time is 12,200 yen.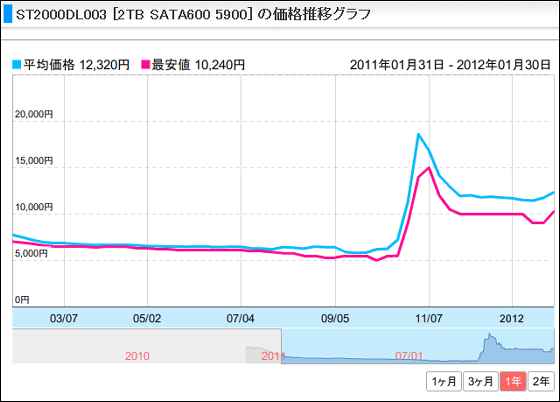 in Note, Posted by logc_nt