Various chess sets such as Japanese-style chess and bullet-made chess where Sengoku Mushier can run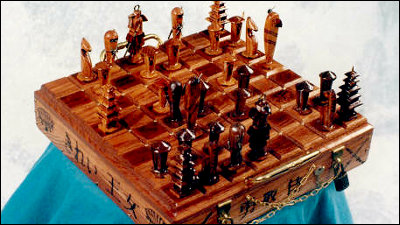 Yoshiharu Hanyu, one of the strongest players in the Japanese shogi community, has one of the leading skills in chess, but Japanese style chess sets that match Japan or chess made by shaving bullets There are sites selling unusual chess sets, such as sets.

Chess set - OLDE WORLD COLLECTIBLES AND CREATIONS

Apparently "Japanese Warrior Chess set" is a Japanese-style chess set that seems to be a motif of Japan's Warring States era. The price is 850 dollars (about 66,000 yen).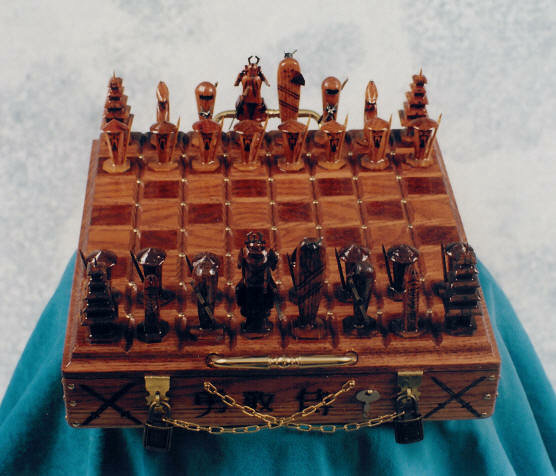 I am in such a container.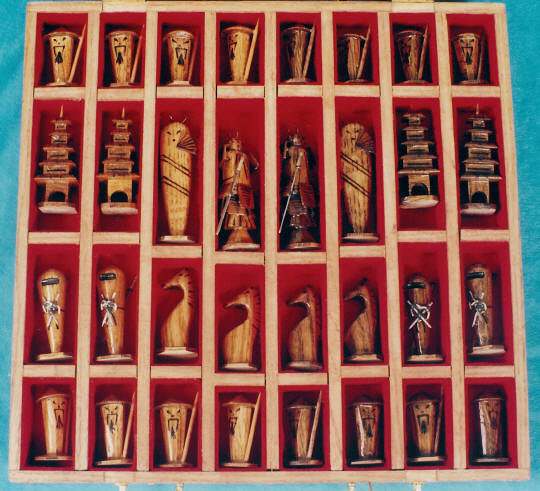 Something like a woman King, Queen is a woman with a fan, Bishop is a ninja, Luke is a five-storied pagoda, Pawn is easy.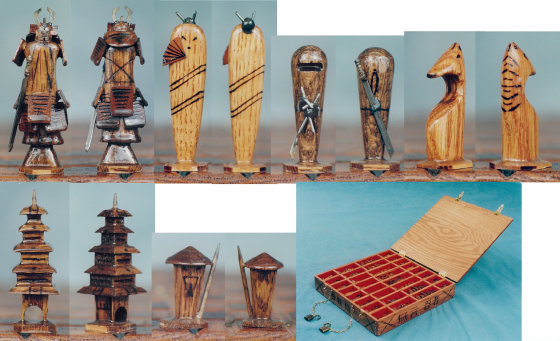 This isRifle bulletChess set made by scraping. It is $ 295 (about 33,000 yen).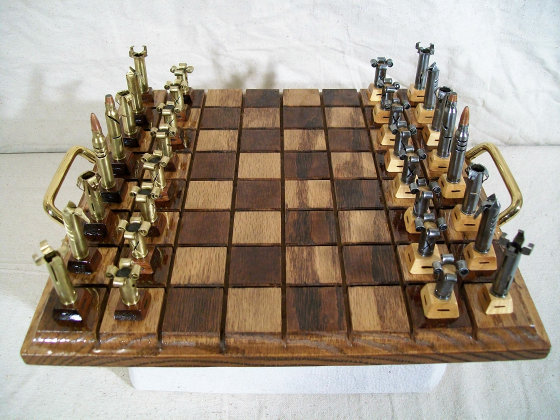 Bullet pieces made of lots of bullets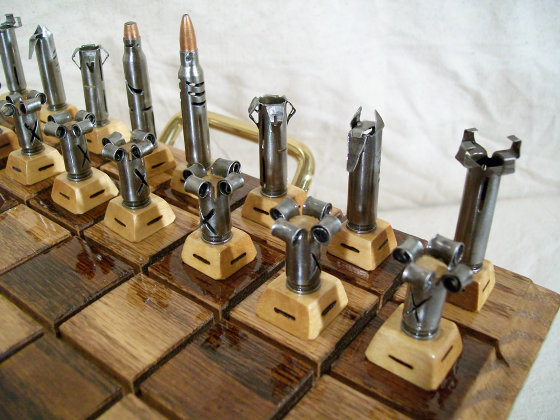 Of course the opponent made bullets



From the left, Pawn, Bishop, King, Queen, Knight, Luke.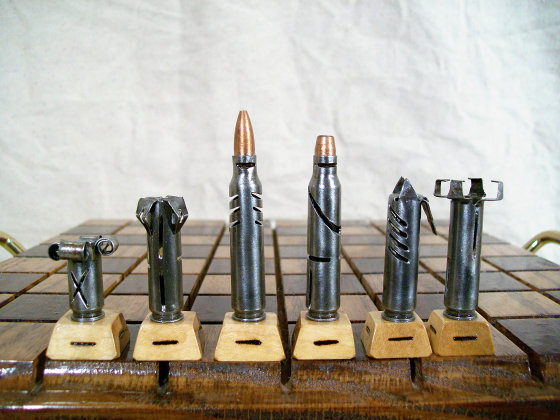 Using the bullet of the same shape, I am making a difference in design well.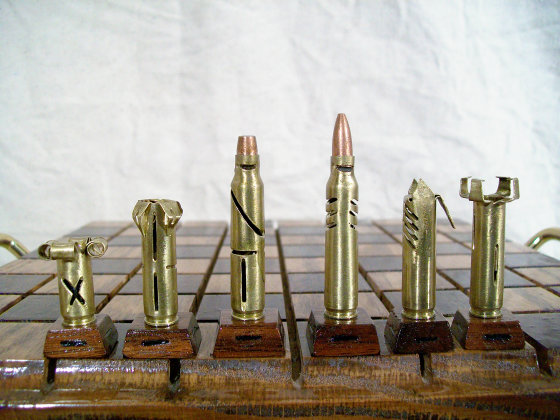 Here is what made the board iron.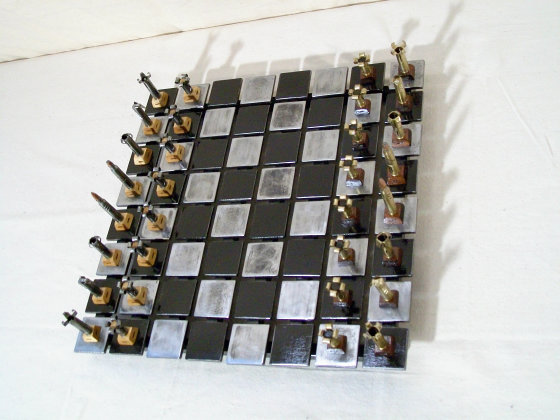 The weight of the board is 16 pounds (about 7.3 kg) and comes with a comment that "Even if a nuclear explosion occurs, it may survive." It is $ 265 (about 20,000 yen) only for the board, and 245 dollars (about 19,000 yen) for the piece.



This was in 1879Zulu warChess set with a motif. The highest of these sets is $ 1,200 (about 93,000 yen).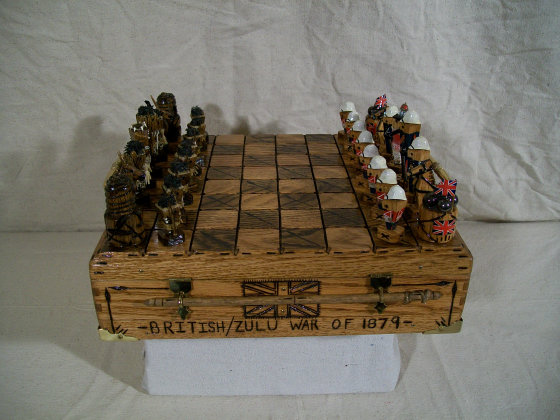 British Army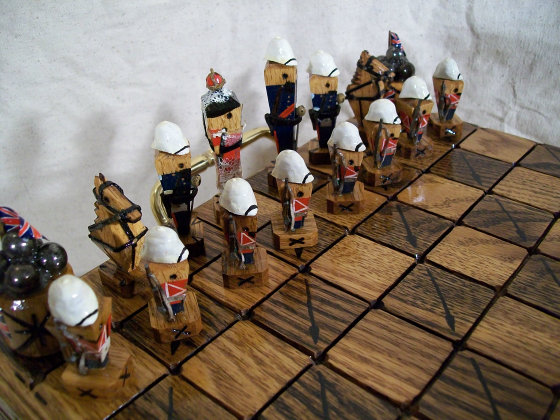 Zulu army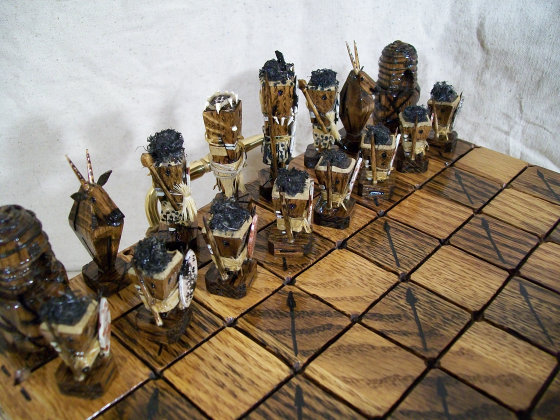 The chess set which made the motif of the British medieval fight is $ 495 (about 38,000 yen).