NTT DoCoMo's "Galaxy Tab 10.1 LTE (SC-01D)" super fast photo review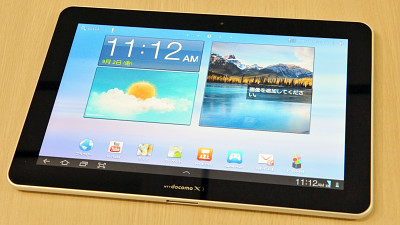 Android 3.2 tablet released by NTT docomo at the presentation held today "Galaxy Tab 10.1 LTE (SC-01 D)We will deliver a photo review of.

The model is a tablet terminal that supports NTT DoCoMo 's LTE service "Xi (Crossy)" with a maximum of 37.5 Mbps downstream and 12.5 Mbps uplink, but it also has a sufficient advantage compared with competitors' models It combines.

This is the "Galaxy Tab 10.1 LTE" body. A 10.1-inch WXGA (1280 x 800) liquid crystal display, 1.5 GHz dual core CPU supporting 1.5 GHz full-HD video playback "MDM 9200 / APQ 8060", 2 million pixel front camera, IEEE 802.11 b / g / N compliant wireless LAN, Bluetooth 3.0 + EDR, GPS, etc. are supported, HSDPA with maximum downlinking of 14 Mbps and HSUPA upstream of 5.7 Mbps are supported except for Xi compatible area.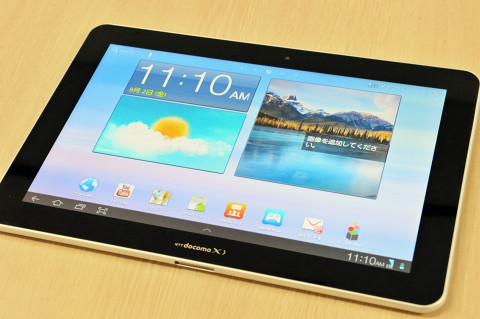 "Xi (Crossy)" logo is included.



A dedicated connector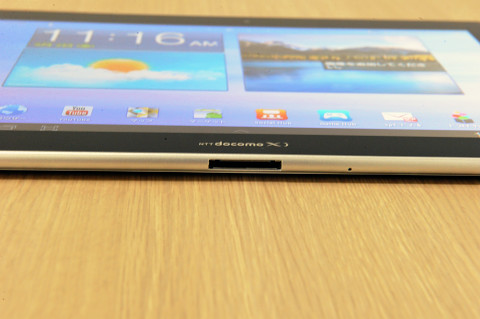 Upper part. There are SIM card slot, earphone jack, volume button, power button from the left.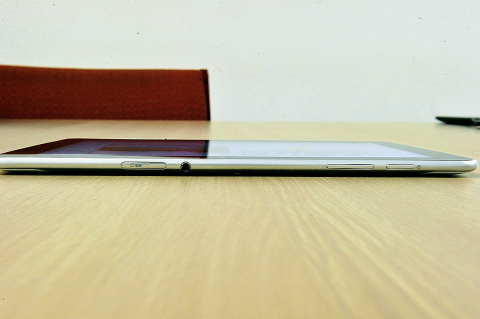 I opened the SIM card cover.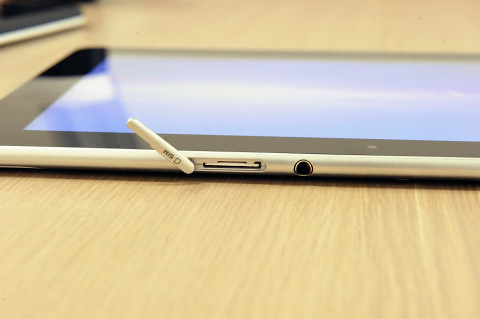 Left side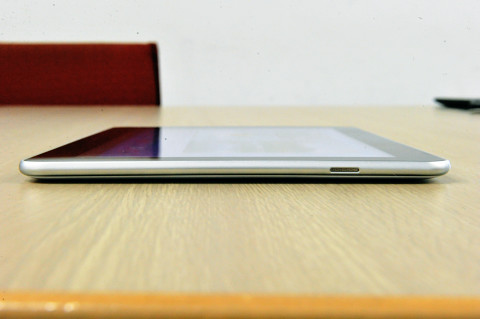 right side. There are speakers on the sides of both sides, you can enjoy stereo sound.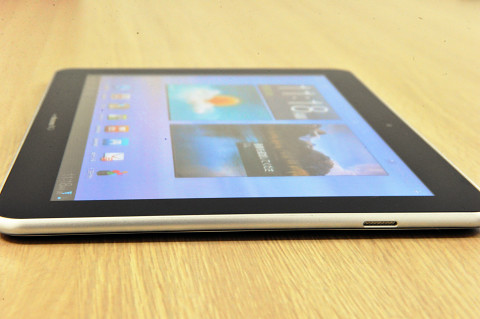 On the back is equipped with a 3 million pixel camera. The capacity of the built-in battery is 7000 mAh.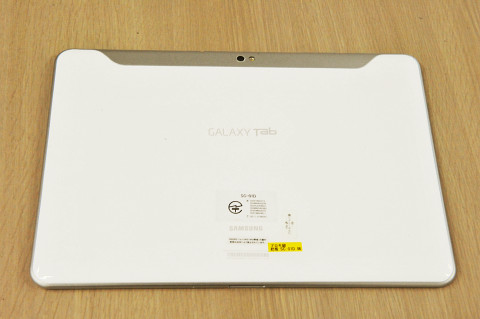 Comparing the size with "Galaxy Tab (right)" with 7 inch display released last year. The "Galaxy Tab 10.1 LTE" this time is not a successor to "Galaxy Tab" but a new model.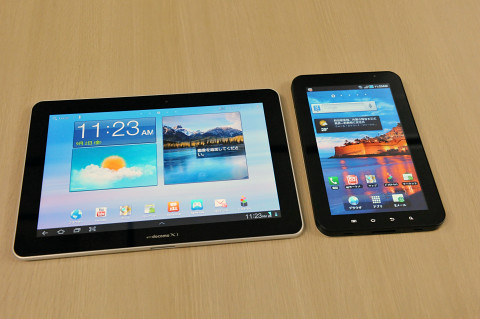 Comparison of thickness. The thickness of "Galaxy Tab 10.1 LTE" is thinner than the iPad 2, it is only 8.6 mm, it is very thin compared with 12.1 mm of "Galaxy Tab", the body weight is 565 g which is lower than iPad 2 and light weight .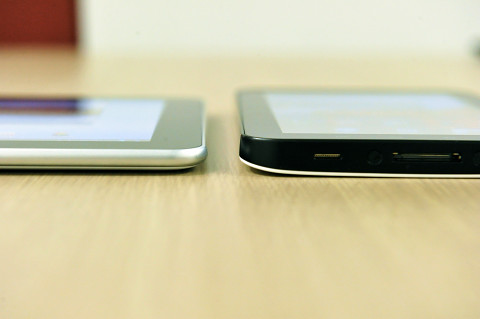 The service in Japan was started the other day,Flat-rate service "Hulu (Fulu)" which contains thousands of Hollywood movies and overseas dramasPreinstalled. It costs 1480 yen per month to use this service, but Android terminal users of NTT Docomo who registered with Hulu from September 8, 2011 to February 29, 2012 can view for 3 months free viewing.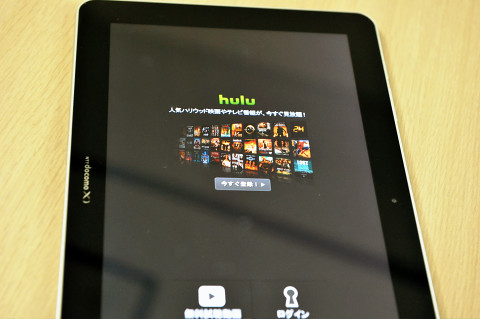 The actual viewing screen looks something like this. You can enjoy video content with 720p high image quality. By the way NTT DoCoMo actually tried Hulu in the FOMA area of ​​Shinjuku, but he seems to be able to watch comfortably despite its population density.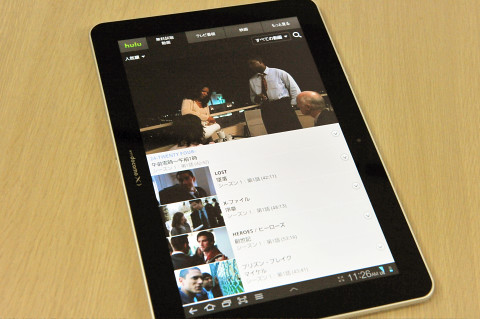 Pre-installed and scheduled applications.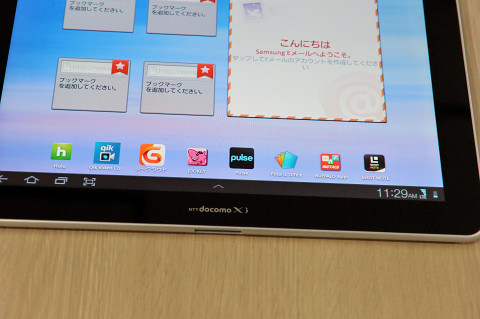 The main ones are as follows.

· G CLOUD
"Dragon nest" or "SONIC ADVENTURE 2" is a game service provided only for Xi users. Campaign to give 5,000 yen first coupon for games to the first 5000 people as well.

· Qik Video for DOCOMO
Communication service using video such as video mail and video chat. "Premium version" corresponding to unlimited movie storage capacity, video mail sending / receiving ability, HD picture quality is available for free for 365 days.

· Yoshimoto Cell Phone Variety JOOKEY
A service that delivers about 10 original videos of Yoshimoto Kogyo every day. If Xi, you can view it with high image quality, and in addition to the service in November, Xi pre-free free pre-service will be deployed only for Xi.

· Twonky Beam Browser
An application that automatically recognizes corresponding video content and enables playback on home appliances such as LCD TVs and PCs compatible with DLNA function. Scheduled expansion of compatible video distribution services such as YouTube and Yoshimoto mobile variety variety JOOKEY. If it is a Android OS 3.1 or later tablet terminal, it can be downloaded for free from September 30, 2011 to September 29, 2012.

In order to test the ability of "Xi", I tried to measure the transfer speed. Despite being indoors, it achieves downward 17.51 ​​Mbps.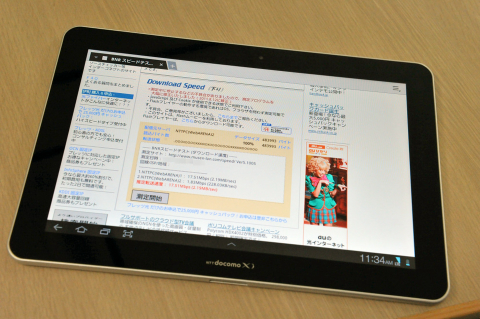 Upstream speed is 4.07 Mbps. It is a bad number.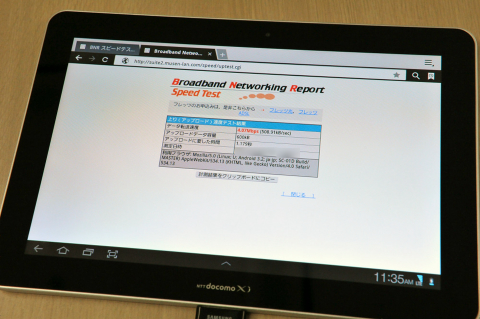 Main feature of Xi tablet | Products | NTT DoCoMo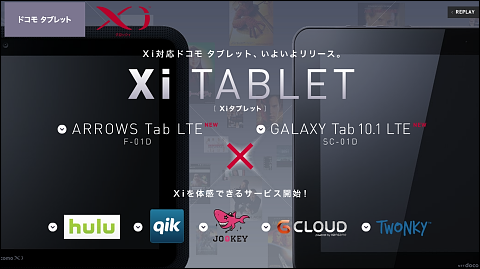 · Next article
The first waterproof tablet "ARROWS Tab LTE (F-01D)" Super fastest photo review - GIGAZINE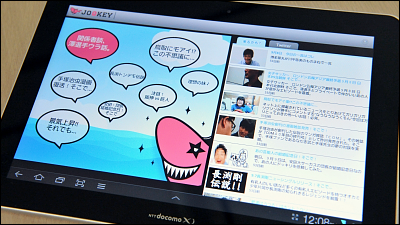 'Galaxy Tab 10.1 LTE' Super fast movie review, strength of high speed CPU and high speed line - GIGAZINE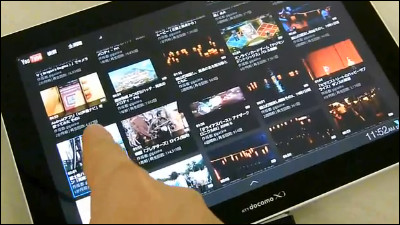 I tried a hand gesture of "ARROWS Tab LTE (F-01D)" - GIGAZINE