DoCoMo employees demonstrate, commentary on the usage of Xi compatible tablet according to lifestyle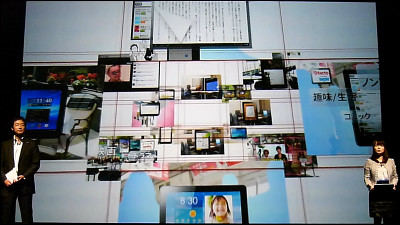 NTT docomo at the recital held todayHigh-end tablet "Galaxy Tab 10.1 LTE (SC-01D)"andFirst waterproof tablet "ARROWS Tab LTE (F-01D)"Although I announced 2 models of the model, the part which I am concerned is "the use" of the tablet terminal.

NTT docomo employees explained how to use the tablet terminal in accordance with lifestyle in order to answer the user's question "I am interested in the tablet terminal but still in use" ....

A demonstration of the demonstration performed at the recital. It explains that "male employees and female employees can benefit" Xi compatible tablet "in business or off time.

The attraction of Xi tablet NTT docomo employee explains in a drama form - YouTube


First of all, it is a male employee's morning. Check out the news with crispy using Xi compatible tablet. Preparation of the day goes smoothly.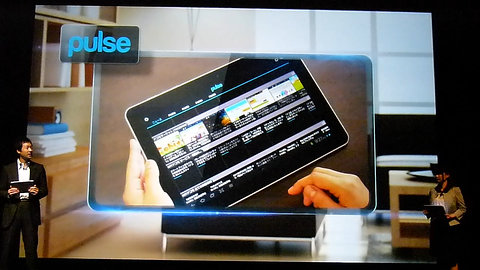 Female employees came off morning.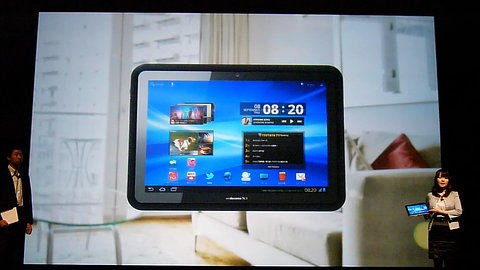 Start by video chatting with your nephew using the video communication software "qik".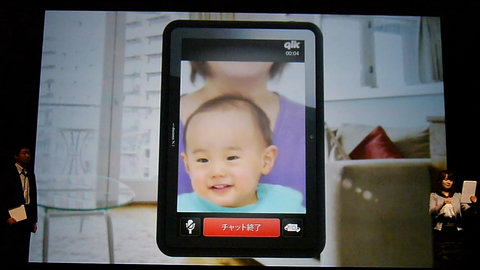 "Qik" is a communication service using video, such as video mail and video chat, Xi compatible tablet users can send and receive video mail with unlimited video storage capacity, use "premium version" corresponding to HD image quality for free for 365 days Possibly. In addition, shot movies can also be shared by various services.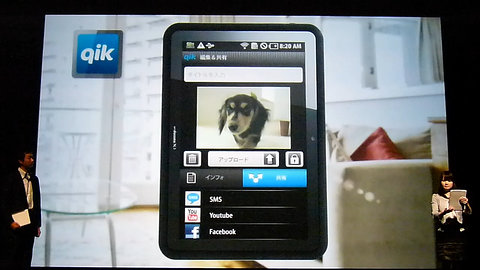 Meanwhile, a male employee on the way to work. Xi compatible tablet also demonstrates its power here as well.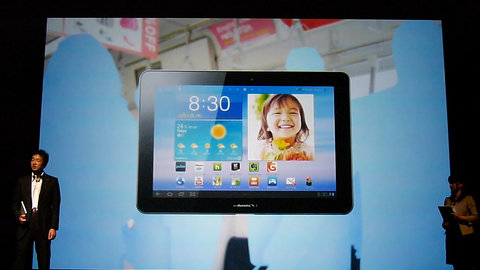 Xi compatible tablets can also be used as e-book readers, so you can enjoy reading without having to carry paper books.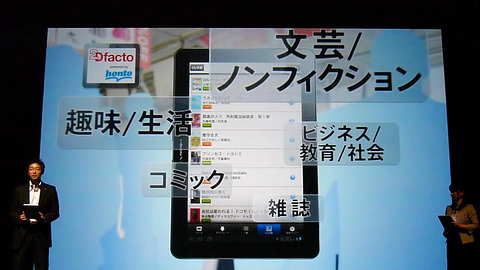 Off-time female employees are enjoying a pleasant afternoon time at Yoshimoto Kogyo Co., Ltd. 's service "Yoshimoto Keitai Variety JOOKEY" that distributes about 10 original videos each day. If Xi, you can view it with high image quality, and in addition to the service in November, Xi pre-free free pre-service will be deployed only for Xi.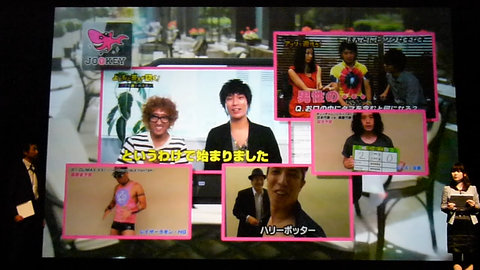 And lunch break for male employees.Flat-rate service "Hulu (Fulu)" which contains thousands of Hollywood movies and overseas dramasWatch overseas dramas. Furthermore, NTT DoCoMo Android terminal users who have registered with Hulu from September 8, 2011 to February 29, 2012 can view for 3 months free viewing.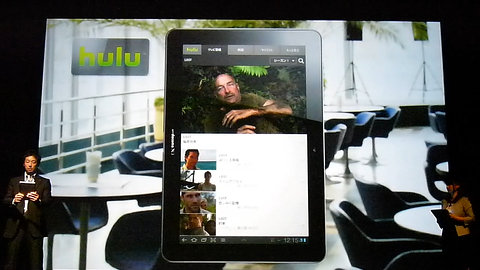 Features of Hulu that can enjoy hundreds of movies and thousands of overseas dramas. Content will further increase in the future.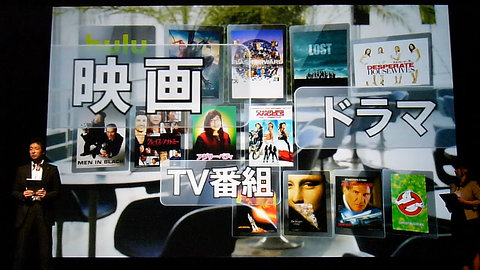 A female employee who came to shopping. Comfortable if you use Xi compatible tablet for shop selection. I think it is quite useful to be able to do research with crispy when I come up with it.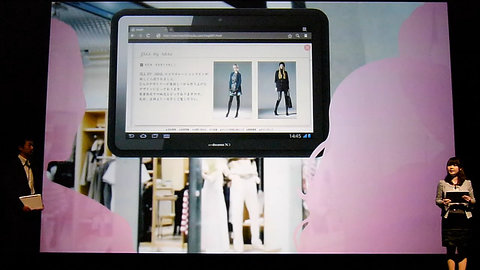 For Xi compatible tabletBusiness-conscious peripheral equipmentThere will be many lineups.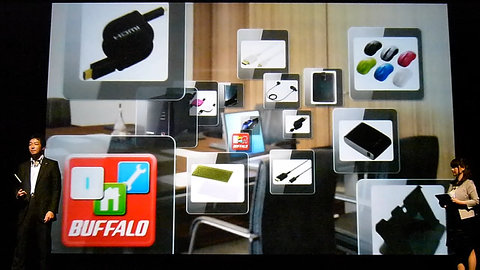 "SHOT NOTE" that you can digitize notes as they are. Taking notes ... ...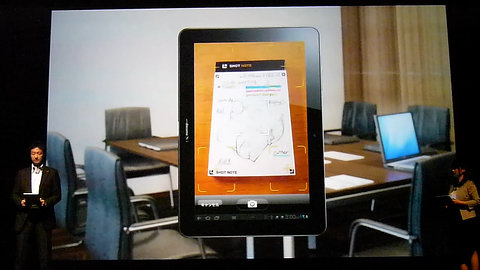 In this way it is electronicized. You can search notes with the OCR function, or share them with someone.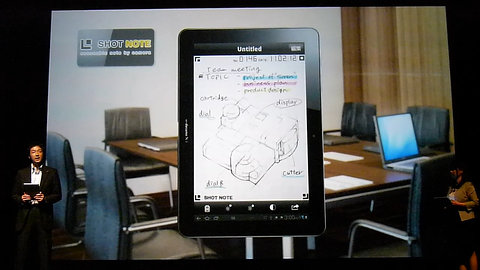 Female employees cook dishes while watching "Rakuten recipe" which contains over 240,000 recipes at home.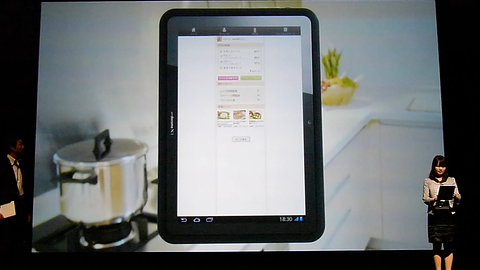 Since "ARROWS Tab LTE" which I have in hand is a waterproof model, there is no problem even if it is used around the water.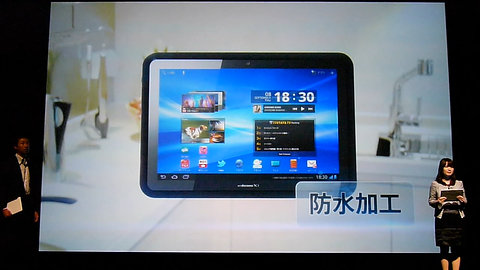 On the other hand, a male employee who came home. I am playing "Dragon nest" with the cloud game service "G CLOUD".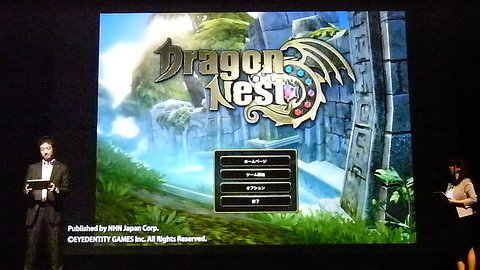 High speed, large capacity, low latency, you can play network games comfortably.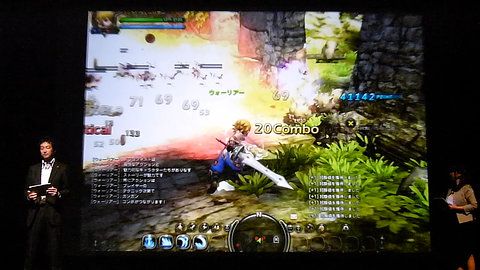 Of course, you can also play in the form of Xi compatible tablet outside, PC at home ......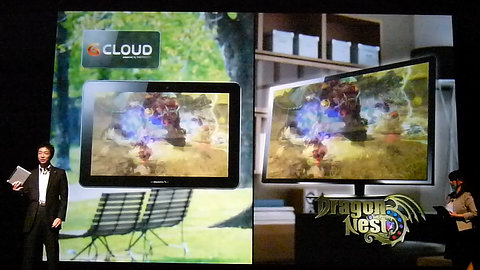 And female employees take a bath. It is possible not only to watch One Seg TV in the bath by utilizing the waterproof performance of "ARROWS Tab LTE" but also to enjoy terrestrial digital broadcasting in the bath by combining with DTCP - IP compatible equipment.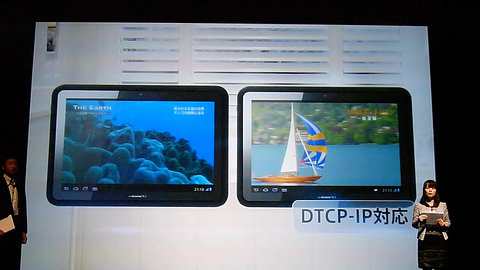 Hand gesture control functionThere is no need to bother to bother, you can channel operation just by shaking hands.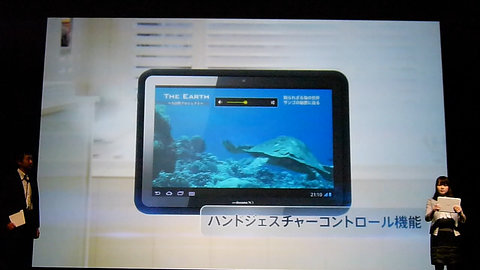 This one is finished with news reading, reading, movie viewing, games, watching TV and so on, this is the charm of Xi compatible tablet.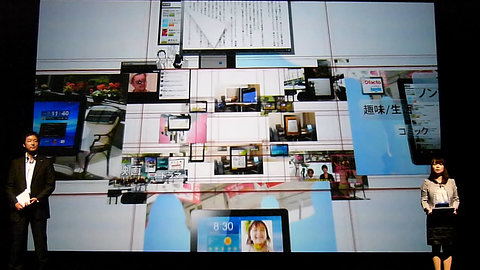 DoCoMo employees who continued to explain for over 10 minutes bowed and finished. Thank you for your hard work.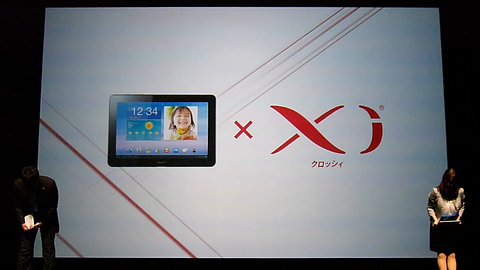 Main feature of Xi tablet | Products | NTT DoCoMo