Square Enix "Dragon Quest X (Dragon Quest 10)" Presentation Summary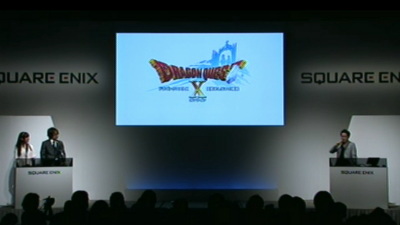 The latest work of Square Enix's popular RPG "Dragon Quest" series"Dragon Quest X (Dorakue 10)"The meeting of today was held today. Mr. Yuji Horii who was in charge of game design at the venue, Yosuke Saito, producer and Satoshi Iwata of president of Nintendo appeared and talked about his enthusiasm for future development to announce various information about "Dragon Quest X" It was.

Dragon Quest X Awakening Five Races | SQUARE ENIX
http://www.dqx.jp/

Dracoa · Paradise | SQUARE ENIX
http://www.dragonquest.jp/

◆ Opening

At the venue, at the same time as the opening, a promotional image reflecting the past Dragon Quest series was aired.

1986 "Dragon Quest"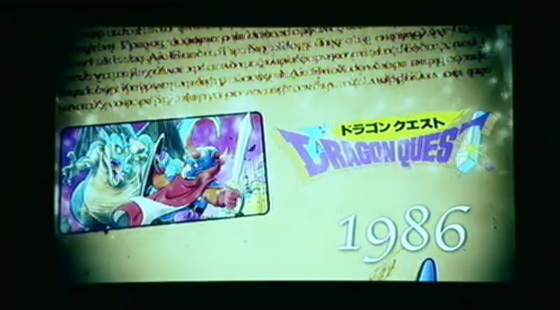 1987 "Dragon Quest II"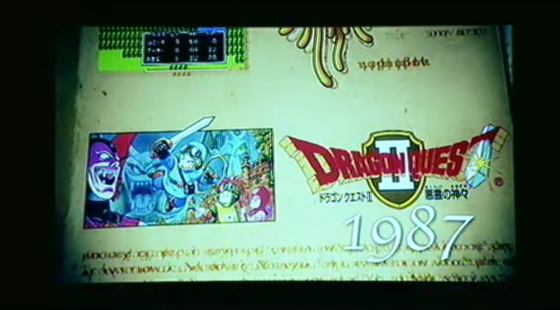 1988 "Dragon Quest III"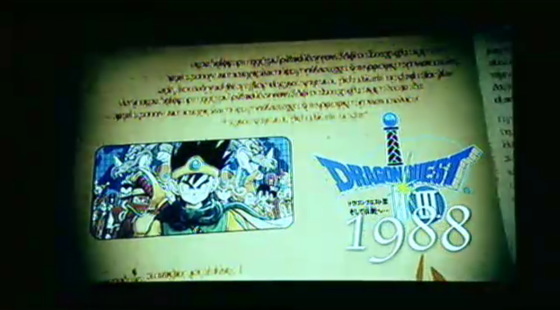 1990 "Dragon Quest IV"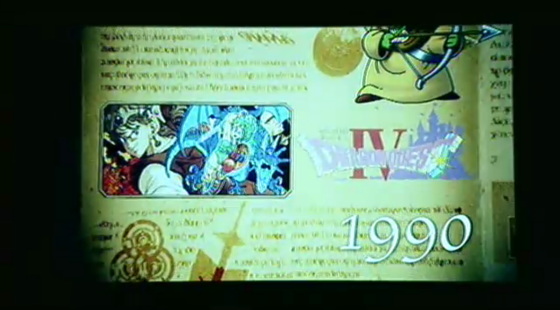 1992 "Dragon Quest V"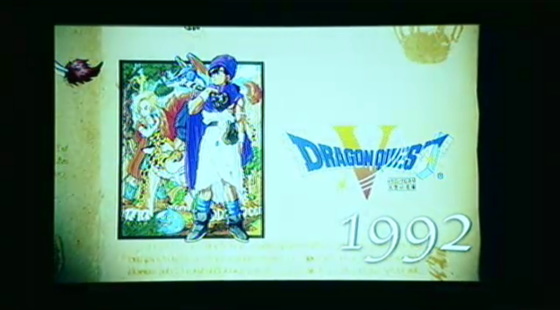 1995 "Dragon Quest VI"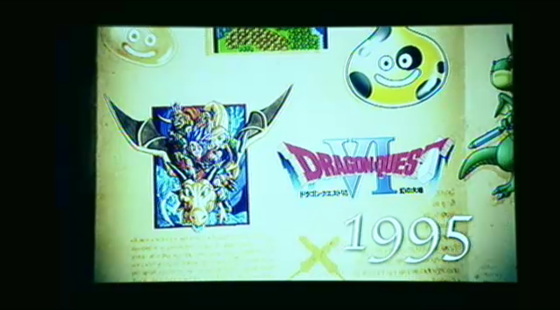 2000 "Dragon Quest VII"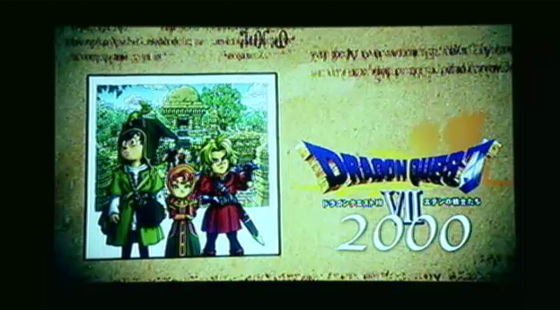 2004 "Dragon Quest VIII"



2009 "Dragon Quest IX"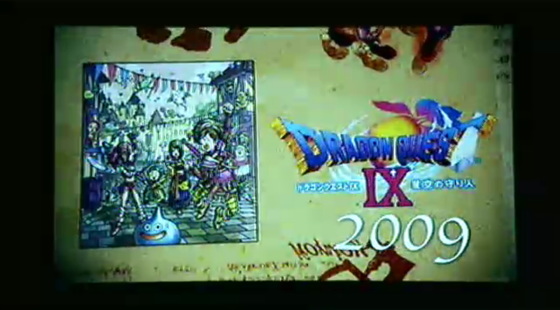 And the next piece.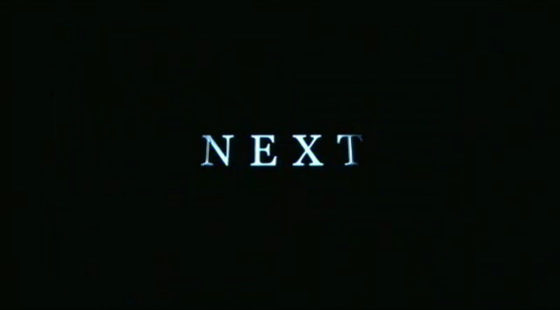 Mr. Yu Miyake, Executive Producer of the Dragon Quest Series, took the stage and explained about the fact that 2011 is the 25th anniversary for Dragon Quest and the current situation of the 25th anniversary project.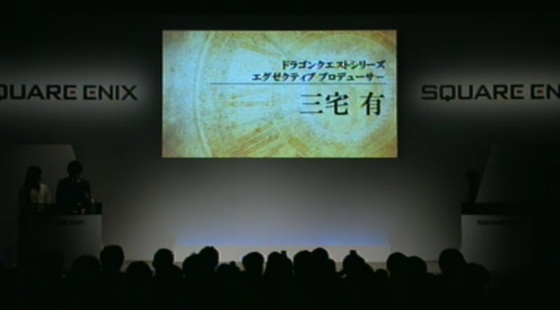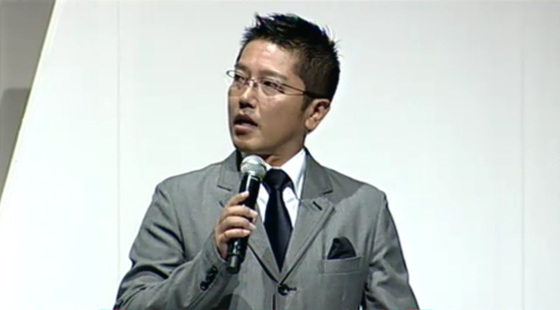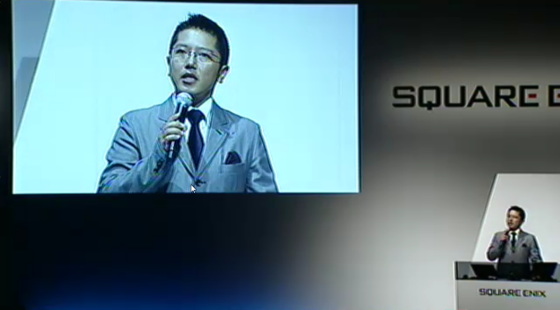 Introducing titles to be released this year, such as "Dragon Quest I · II · III".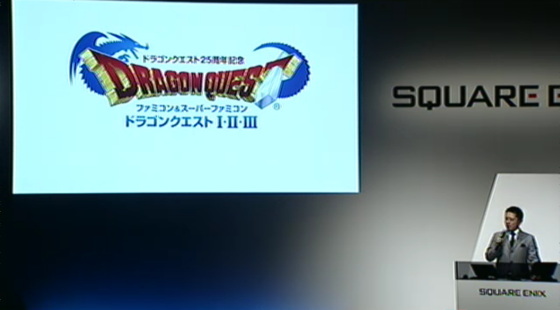 Comment from Yuji Horii who was in charge of game design

Here Yuji Horii who is in charge of the game design of "Dragon Quest X" will be on stage.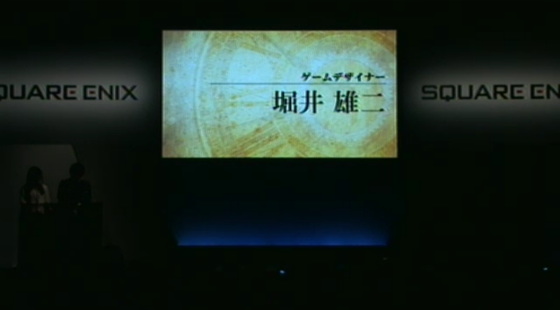 Yuji Horii (hereinafter Horii):
Hello, this is Horii. I think that the Dragon Quest series is also 25th anniversary this year, thanks to many fans. When I started making Dragon Quest, I packed the game in a place where there is only about the capacity of the current mobile phone. In the 25 years since then, the game has gotten a tremendous evolution, and there are also many things that I can do. I think that the concept of Dragon Quest concept, the concept that I want to be a hero and want to enjoy the world of Dragon Quest virtually has not changed.

By playing Dragon Quest, I think there was also a case where communication with people was born. Dragon Quest IX carried a passing communication, I felt that the virtual world and the real world were connected. And we will inform you about the new work you will not be waiting for. Well then, please watch this video.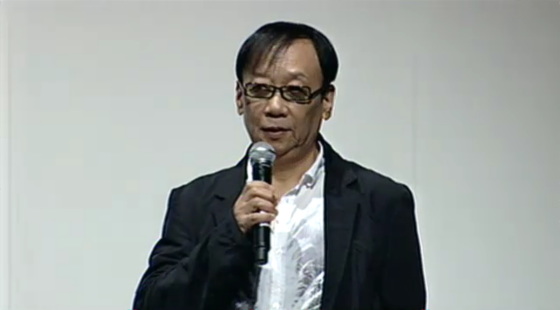 The promotion video was broadcasted at the venue here,"Dragon Quest X" is onlineIt was announced that it was.

Dragon Quest 10 Trailer - YouTube


In addition, comments received from Toruyama Akira who was in charge of character design and Koichi Toyama who was in charge of composition.

Comment from Character Design Toriyama Aki

Akira Toriyama:
It is finally the announcement of the 10th work of the Dragon Quest. I am deeply impressed because the first work 25 years ago. By saying that five kinds of races are appearing on the character side, I was able to draw and enjoy the change of the strange human body which has never existed. After all, if it is only usual human beings, the pattern is painful.

When I visited the production site for the first time in a long while, I saw the work of all the staff and I was deeply moved by the wonderful technology, sense and effort again. I was too tight. It will be a fun game more than ever, so please be prepared for lack of sleep now.

Comment from Koyoichi Koyoichi who was in charge of composing ◆

Toyama Koichi:
Dragon Quest will count the 25th anniversary of the series, and finally the tenth work. I am very pleased that I came involved in this series as a composer. I enjoyed working on songs tailored to the image of the race. I wish for further development in the future.

About the characteristics of Dragon Quest X

Producer Yosuke Saito entered and talked about the characteristics of Dragon Quest X.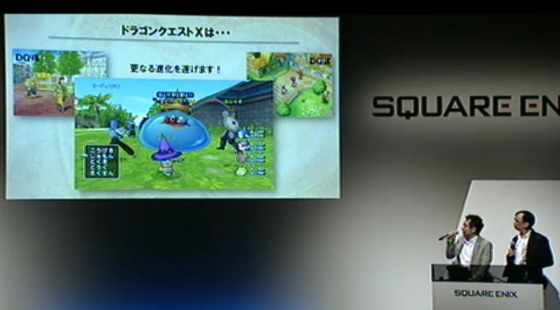 Yosuke Saito producer (Saito):
Hello, it is Saito. I am serving as a producer of "Dragon Quest X". This work is the first in-house development of the series. There was a part of the OP image in the digest video, but this is our video production department. I do visual and game development in general, SQUARE ENIX inside the company.

Q:
For the first time in the series 10 works, it is all internal company development.

Saito:
I agree. It was good because we had a meeting in the scene at the scene while repeating meetings with many staff. The biggest thing is that designers and planners were able to talk to Mr. Horii directly.

Q:
Although I imagine various things from the image, attractive worldview and scenario will be noticed when it comes to dorakue. What is going on around that?

Horii:
Since it is online it does not mean that the scenario is thin.

Saito:
In Dragon Quest X, five tribes of Ogre, Elf, Weddie, Dwarf, Pukripo will appear. These five tribes are also important subtitles.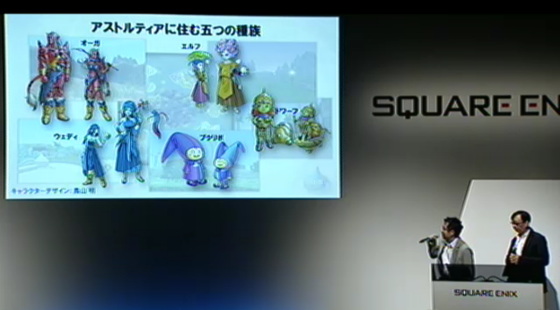 Regarding the view of the world, we can not yet touch the heart yet, but please take a look at some of the slides.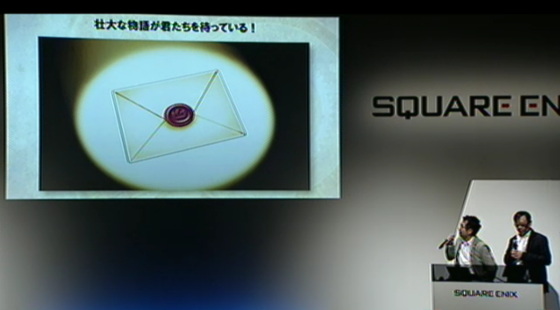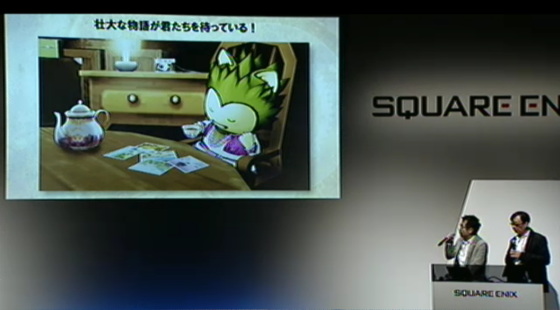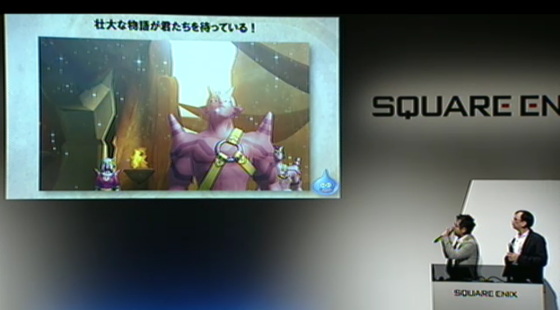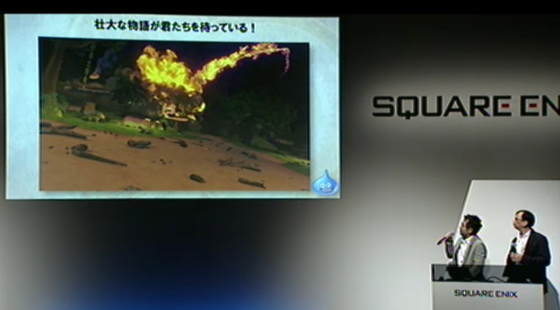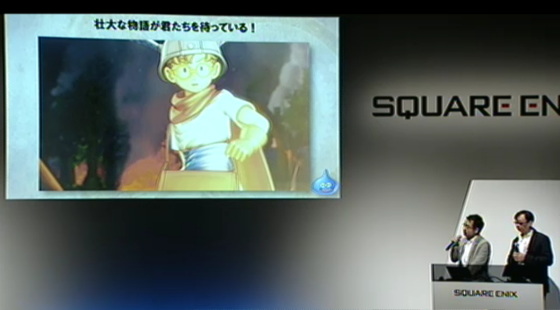 Here starts the explanation of the game system by Saito producer.

About the game system of Dragon Quest X

Three points were introduced by Saito producer. Firstly, I am also adopting a system of changing jobs this time. Next, as for adding quests, we will deliver quests at the same or higher pace than Dragon Quest IX. And, I will carry out various events every season, I think that in addition to New Year, Halloween, cherry-blossom viewing etc., we also want to pick up requests from users.



Also, I do not mean that I must play with people, but I am making it so that I can play alone. It does not become difficult on the online, and it seems that it will be able to enjoy enough if it is the user who played the past Dragon Quest.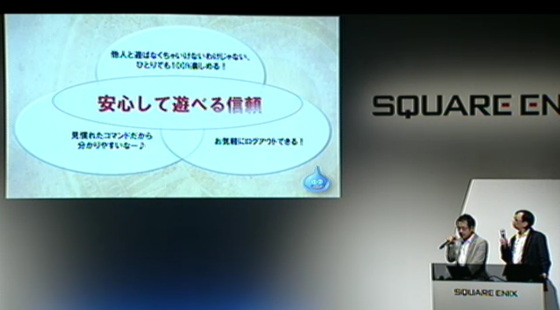 Here, director Hitoshi Fujisawa explained about the detailed game system.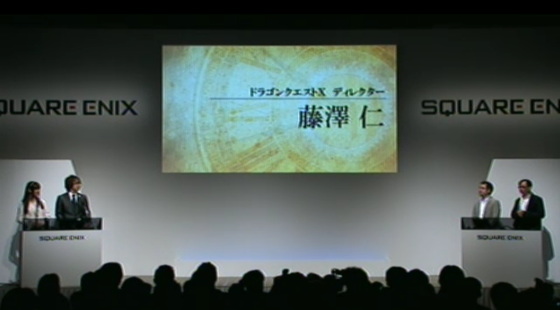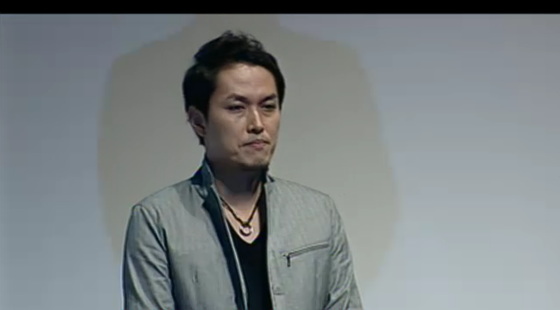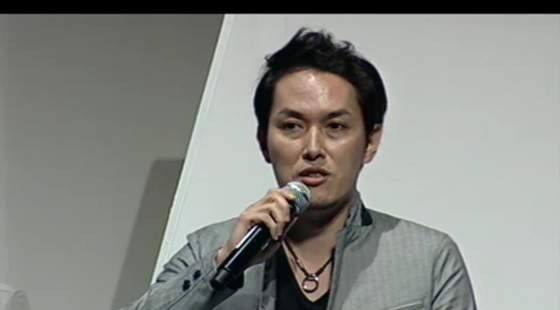 It is possible to create a character of a real body. Not only the race but also the face making etc can be set finely. ※ The game screen is under development.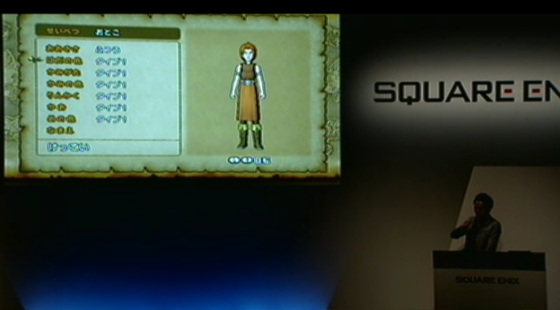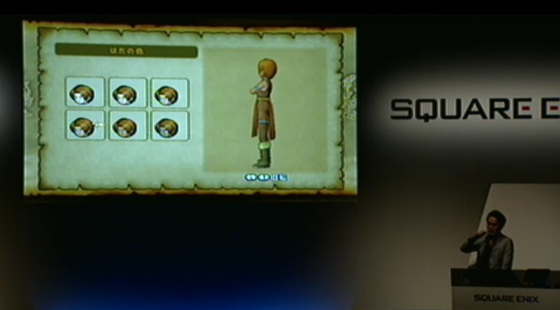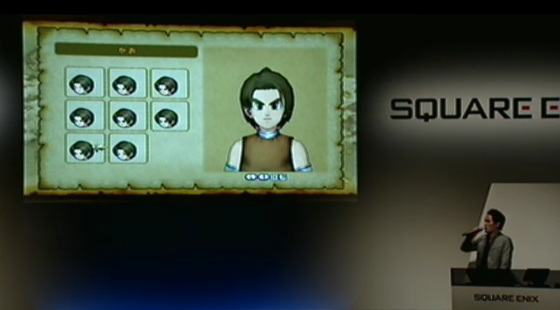 Become a character you created yourself and travel around the world online.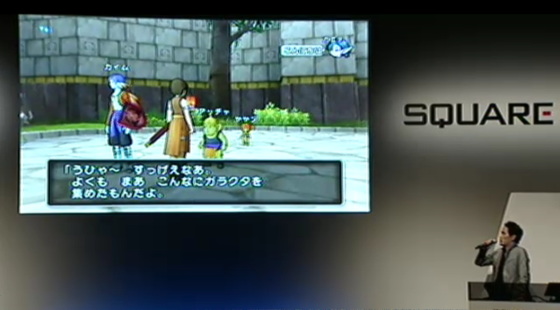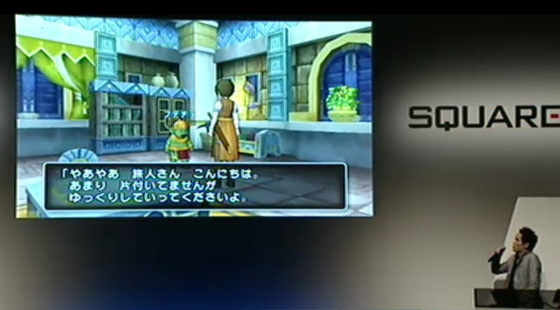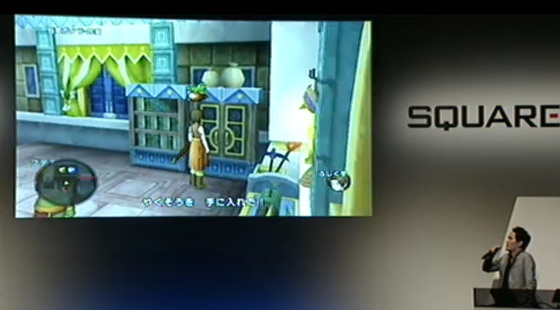 In addition, the series bar bar system is alive.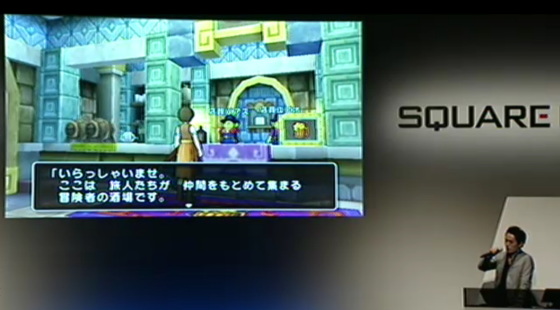 By taking along with AI 's group, I am able to travel with my friends alone.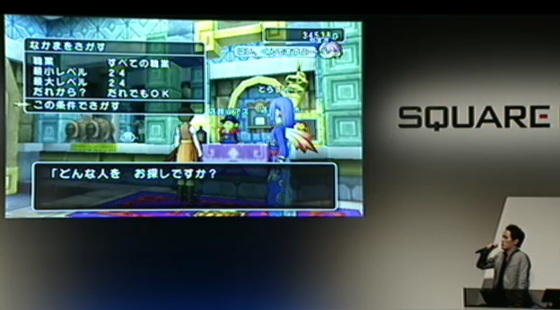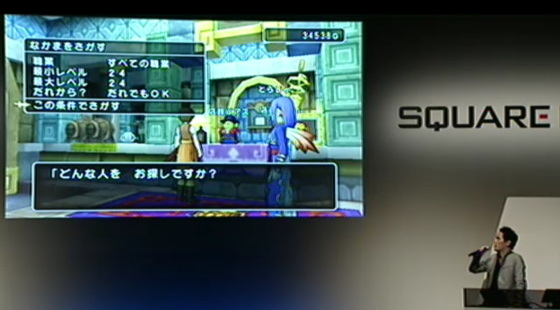 "Sobi" adopts the IX method that you can choose while watching the appearance change.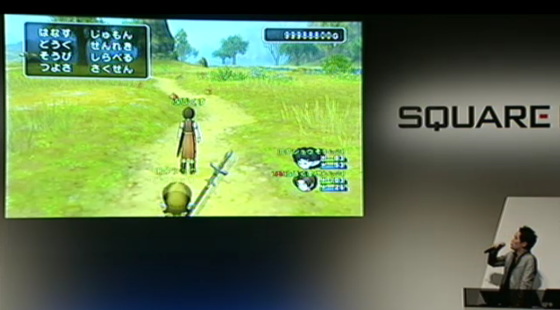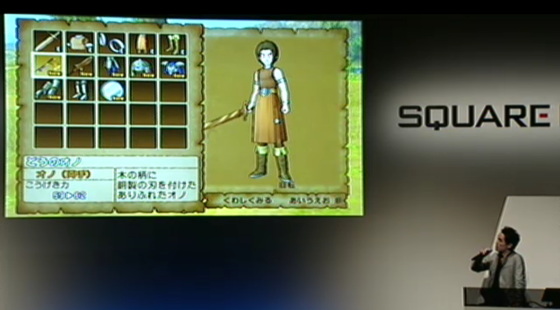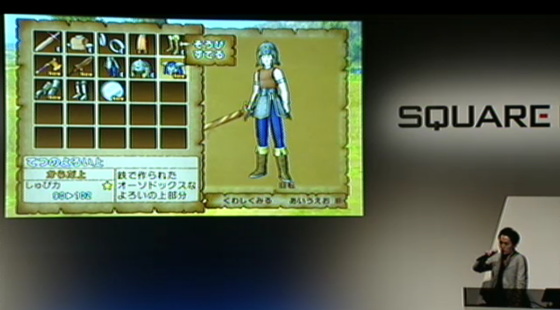 Battle is an active / turn system in which turns come around at regular intervals, but input is not severe, and he wants to make it possible to input it thoughtfully as in the conventional command input method.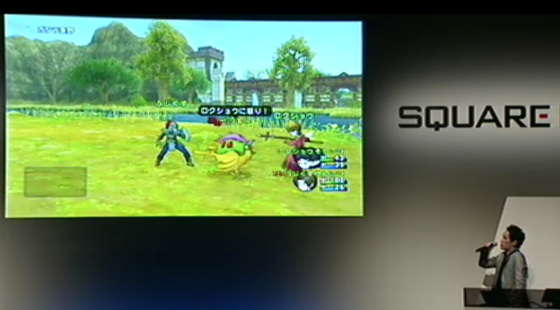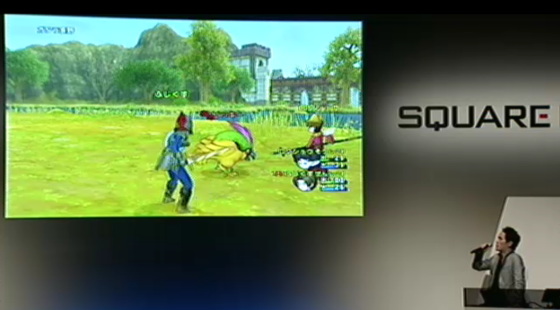 It seems that it is possible to send a selective message so that minimum communication can be obtained without using a keyboard.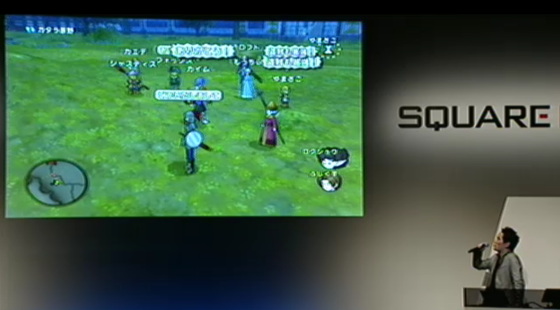 The battle against the series enemy 'Golem' enemy.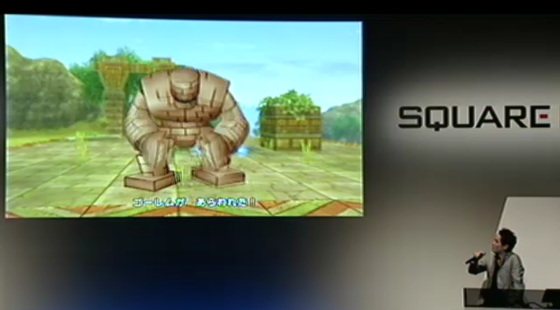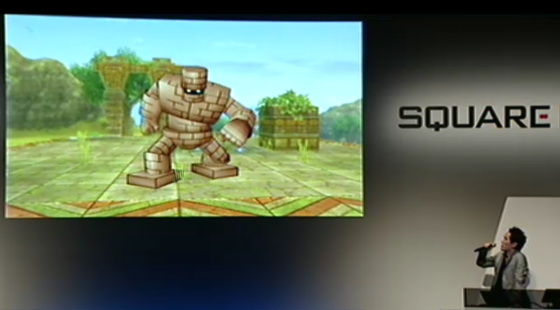 If you do not have anything, you can hardly do damage.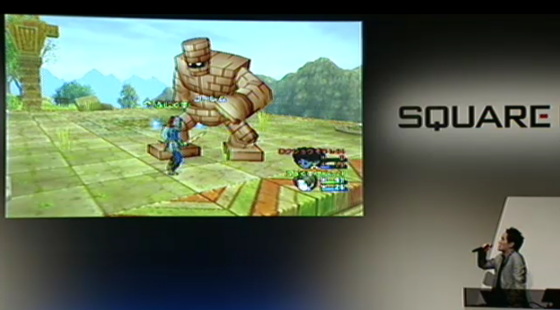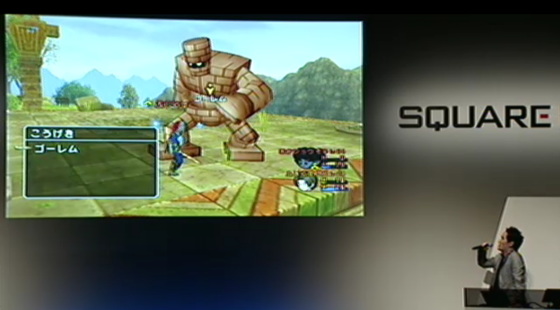 I have annihilized it.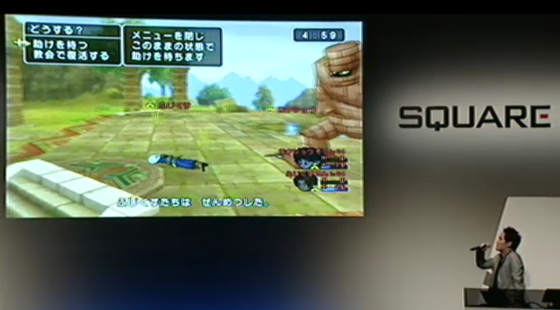 Descriptions will continue on the system to confront these enemies.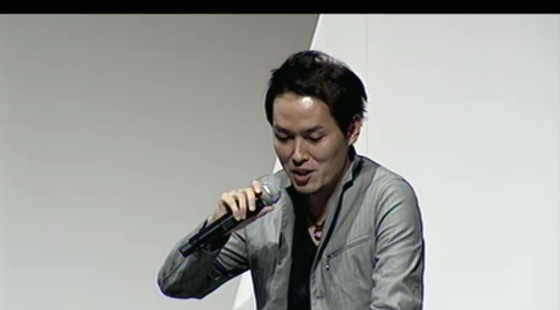 Craftsman system. In the system which can make weapons by themselves as blacksmiths, the performance and properties of weapons will change depending on "goodness of finish".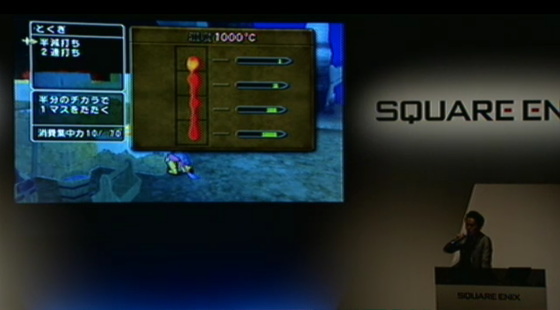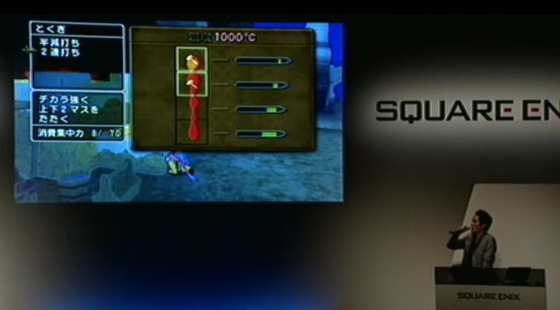 Drawing system. It is a system that can make armor from materials by yourself. It seems that design can be built very finely.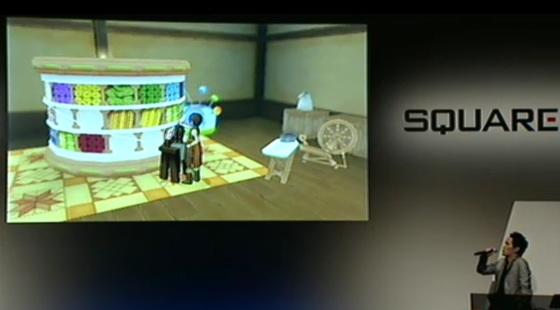 I can build a house and I can fine-tune the interior of the room.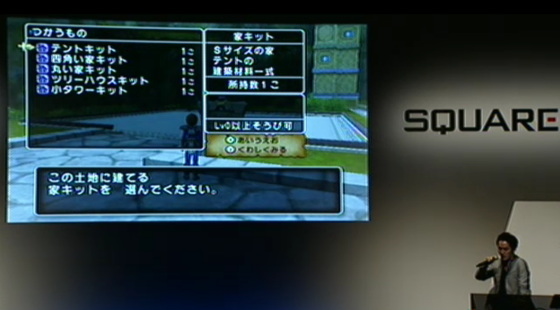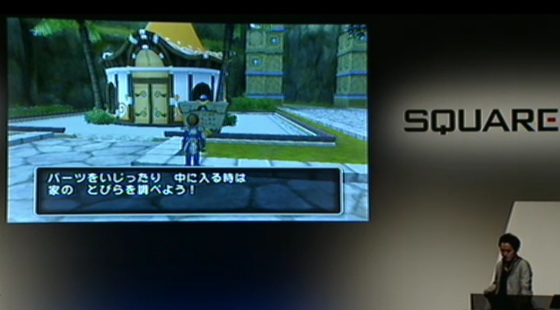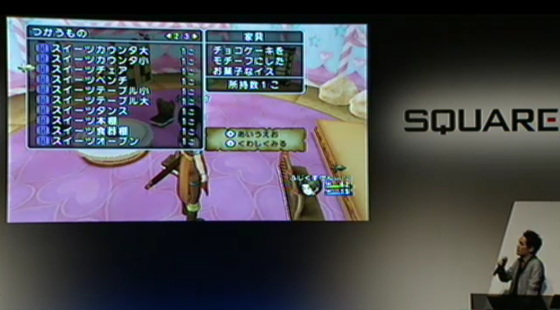 You also specify the position where you will put the chair.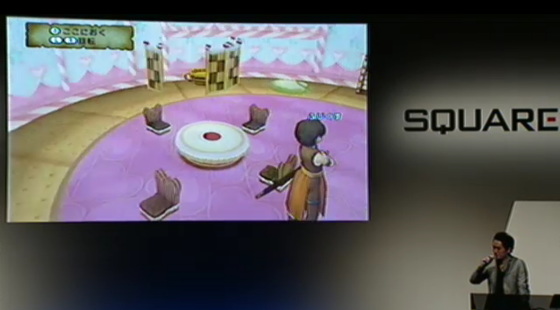 You can adventure with other online players by "Nakama Souso".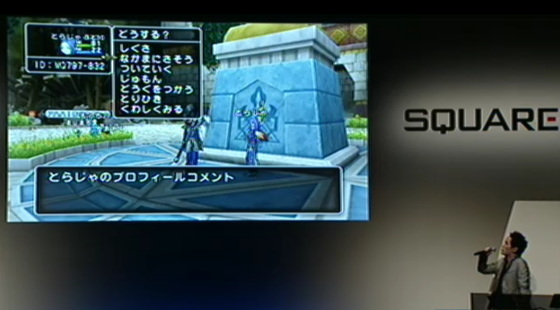 We arrange equipments, we have four parties, we allocate "skill points" to weapons and get ready for golem.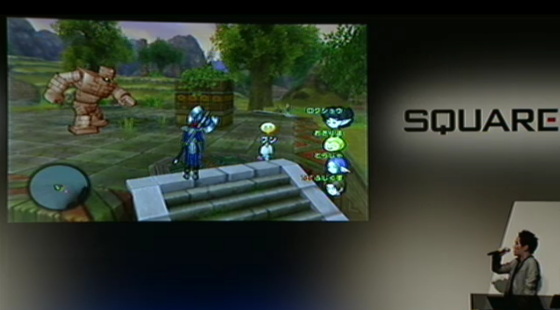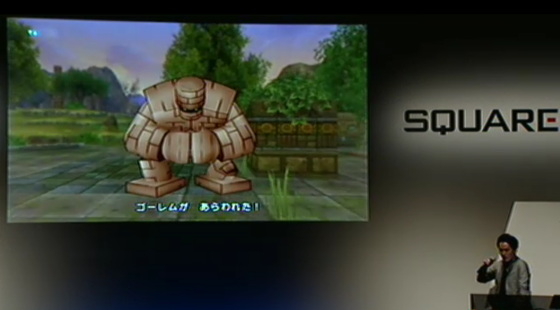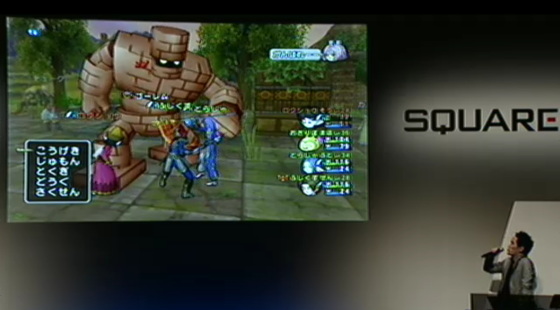 Semi transparent characters are online players looking around. When you receive "support" from surrounding players, you can fight with high tension. The color of the name of the enemy character is said to be able to understand roughly the rest physical strength.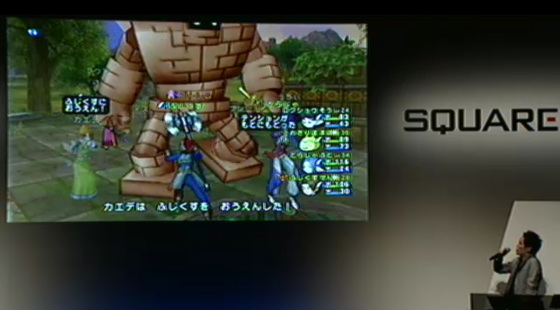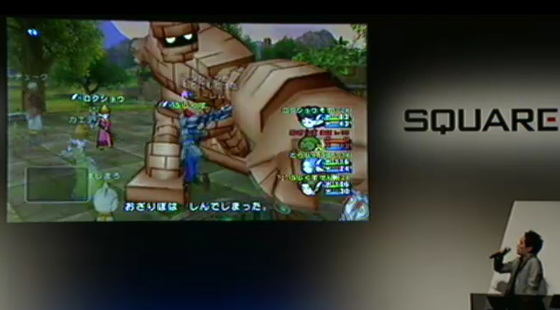 When he is not playing, he seems to be adopting a system where he can register himself in a bar and ask another person to use his character and receive part of his experience value.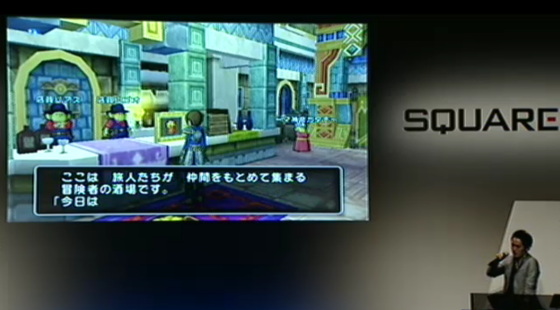 In addition, a bit of video during the game was introduced.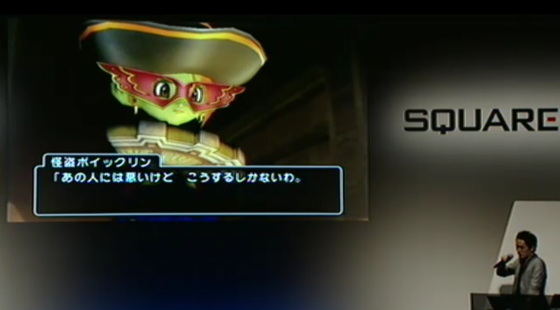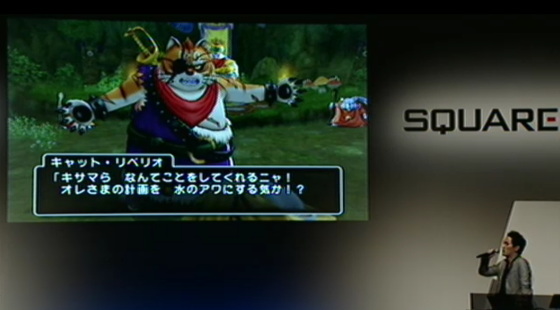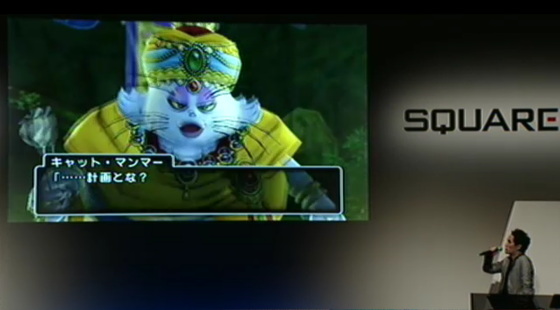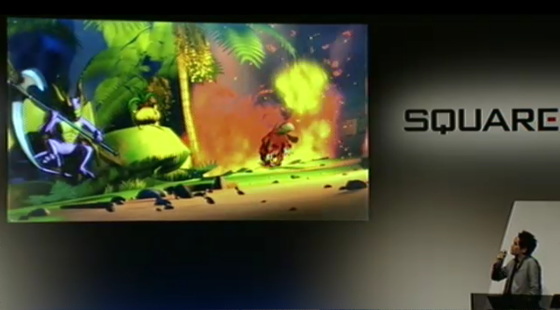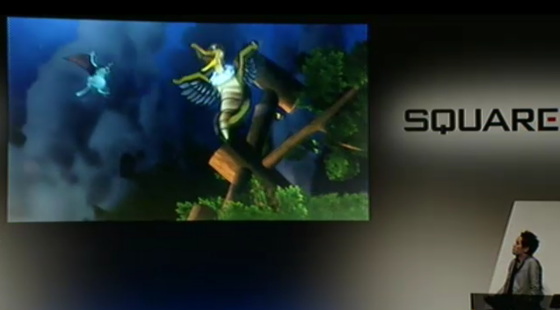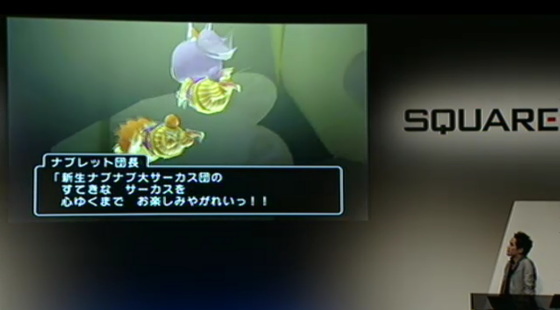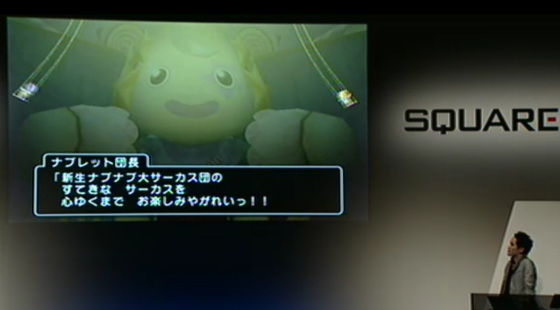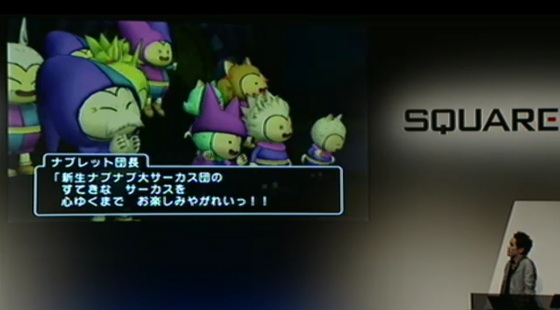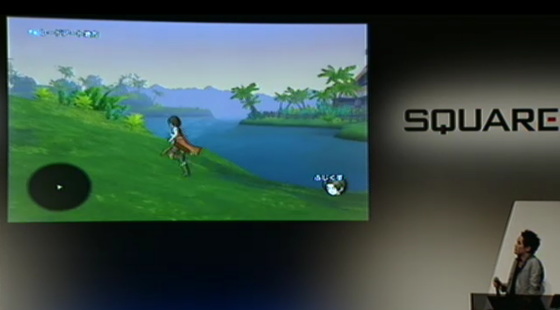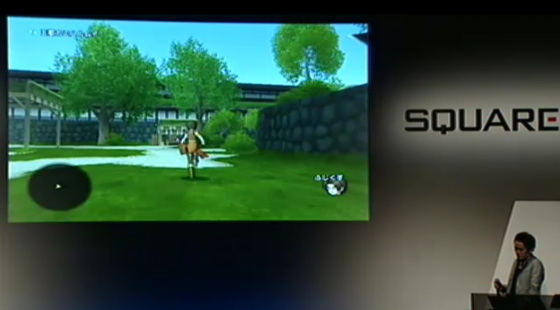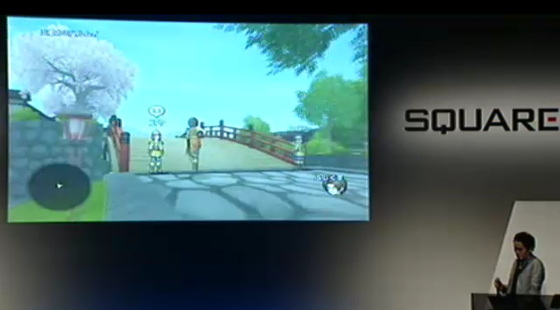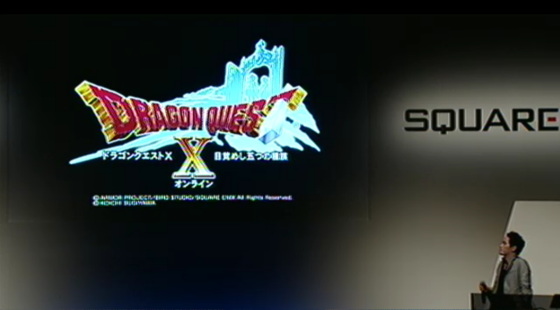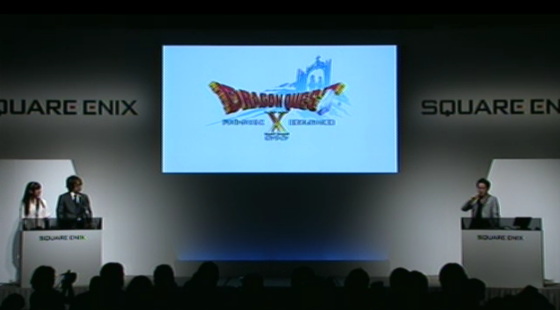 ◆ Development situation

Saito:
Anyway, since it is a large scale work in everything, it is hard to develop, but I am doing my best as a work suitable for decorating the 10th film. All the staff are doing their best by doing all their hard work, so please wait for a while until completion.



From the Saito producer, the release timing was not declared.

Also here it was announced that the platform will be released on Wii U. Simultaneous release with Wii and Wii U, Wii U will be improved on graphics side. Furthermore, Mr. Horii comments that he wishes to transfer the character made by Wii to 3DS and make it possible to make a mistake communication.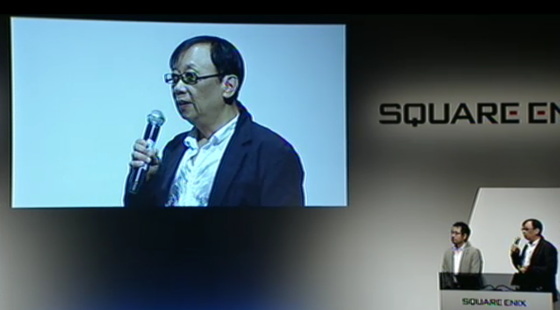 ◆ Beta test hosting and tester recruitment

Holding beta tests will start notice and recruitment at "Dragon Quest X Official HP" and "Dragon Quest Paradise".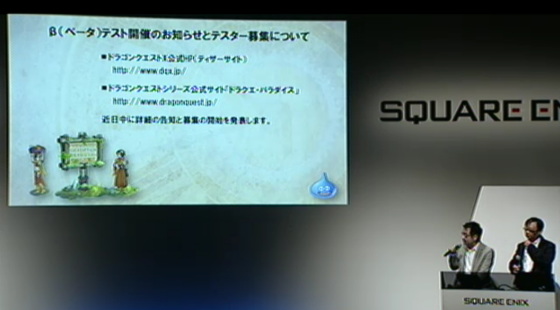 ◆ Comments from Nintendo President Iwata Satoshi

Iwata Satoshi:
Although online games are featured to be enjoyed for a long time, we will develop vertical platforms, not laterally, which are not until now. I am also thinking about the expansion factor to Nintendo 3DS and I am looking forward to see what kind of social phenomena will be created in the future as well.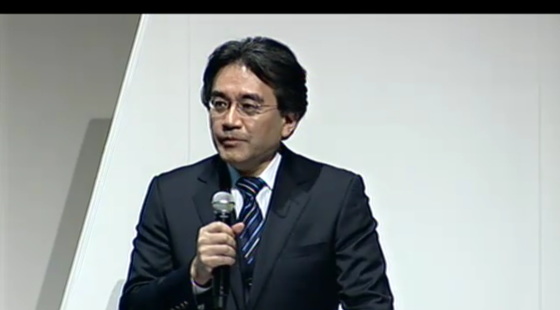 ◆ Release date from Yuji Horii

Horii:
I think that what you care about is the release date. As the development team is doing their best now, the release date is 2012. For details, please visit the web.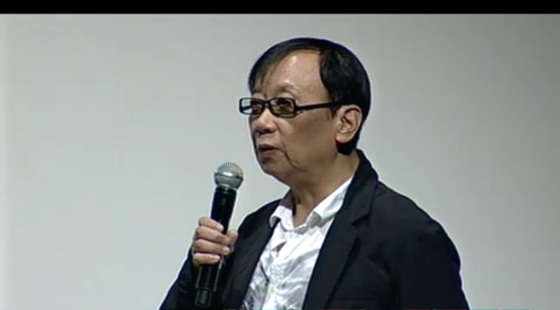 That concludes the presentation. After the recital end, the official website of "Dragon Quest X" opened. Details on beta testing and tester recruitment do not seem to have been published yet.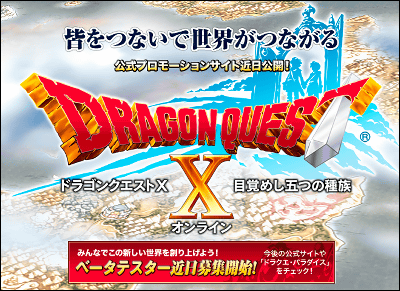 in Game, Posted by darkhorse_log