Five months after the earthquake disaster, you can see how far the reconstruction of the disaster area advanced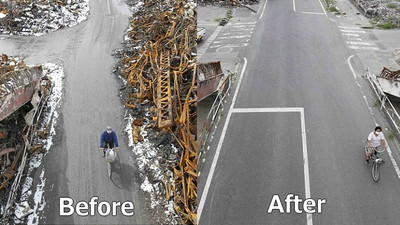 East Japan great earthquake disasterOccurred on March 11th. Not only earthquakes but also big tsunamis occurred, and it became a level of disaster that I had never experienced in recent years.

Fifty months from then. Everything can not be restored,Self-Defense Force's support activities end on August 1Activities such as searching for missing people and removing garbage are almost finished.

Photographer Kim Kyung-Hoon says the current situation of such a disaster area. Kim is visiting the afflicted area early in the aftermath of the disaster, and we compare it with the present at that time.

Japanese tsunami: Pictures from then and now on the road to recovery | Mail Online

"Sightseeing boat is eyebrows" which was a target for reporting as a boat aboard a house and showing the terribleness of this tsunami.Both opinions were raised, saying that they should be saved as a kind of monument and that they want to be removed as they recall memories that are disturbing or difficult to recoverHowever, it was eventually removed.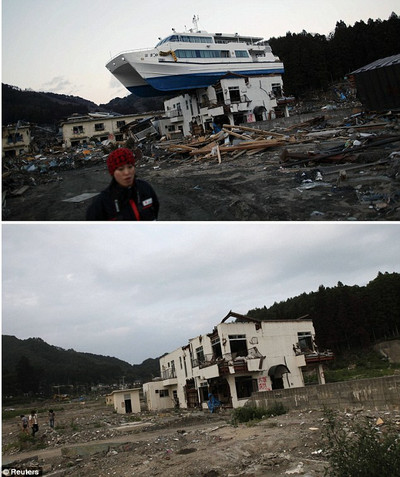 Intersection in Kesennuma city. The rubble carried by the tsunami filled the road and it looked like a three-way road, but now all the rubble is removed and it returns to the intersection where the road crosses as it was.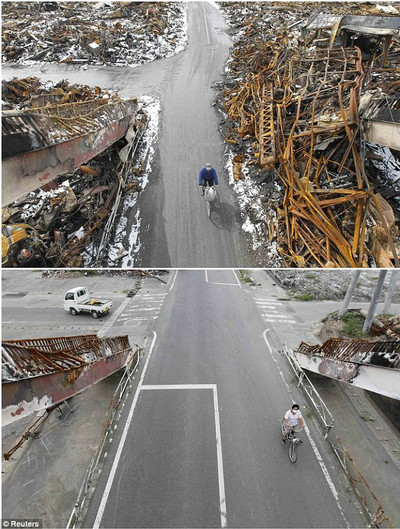 The torii of the shrine where the SDF was carrying out rubble removal and search for missing persons.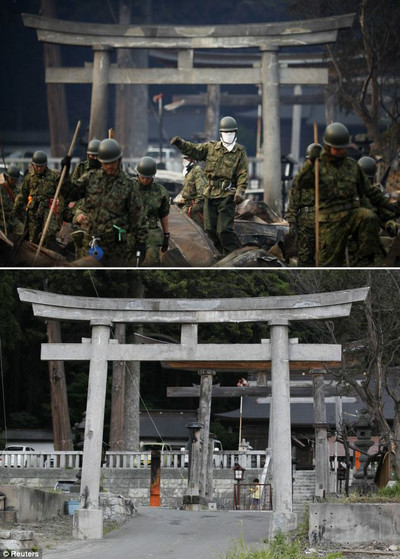 Homak in Otsuchi Town suffered damage such as the wall collapsed and the ceiling was peeled off. Although the components of the ceiling that fell off were treated, it has not yet been restored as a store.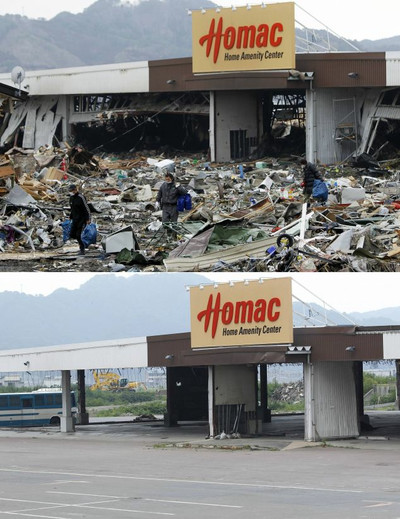 In Rikuzentakata City, the photo taken on April 2nd and that 4 months later. In addition to the removal of stacked debris, the building on the front left was also removed.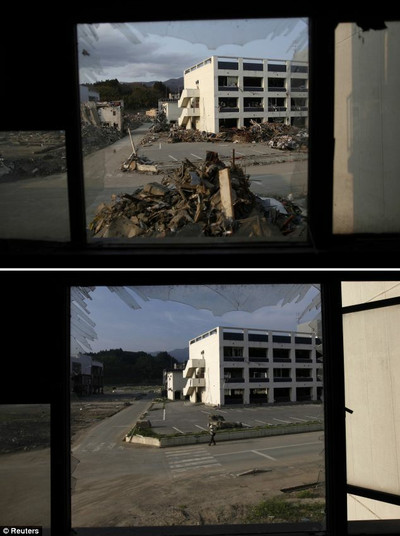 A ship left on the land. The tsunami was as high as 46 feet (about 14 m), and there was the ability to carry this large ship to the inland. As expected it still takes time to remove in this size, even now the surrounding rubble has been removed and still left.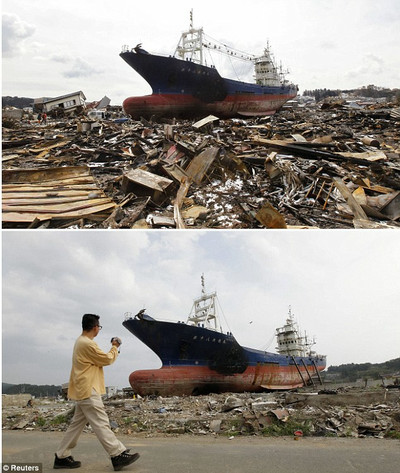 in Note, Posted by logc_nt