1st Kuyabe "Contract with me right now!" "I do not know the reason"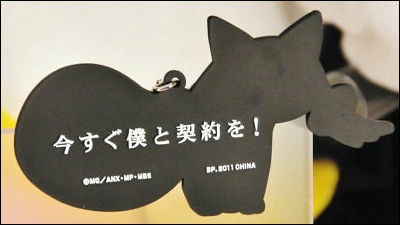 "I can not measure the size of the value of the prize that the first lot may produce, it is the first time I met a lottery with such a prize power," for some reason "Magical girl Madoka ☆ Magica 's first lottery series is also scheduled to be released separately, "1st Kuyabee Magical Girl Madoka ☆ Magica ~" once in mid-August with tax of 600 yen.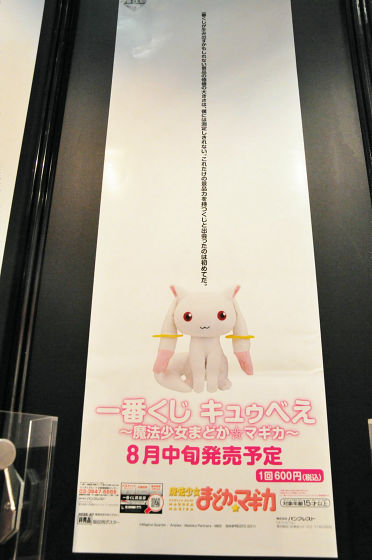 First Lotter | Most Wanted Kyubeh ~ Magical Girl Madoka ☆ Magica

"Wonder Festival 2011 [Summer]"The banprest booth had pretty good gifts arranged side by side. First of all A prize changing cushion all 1 kind.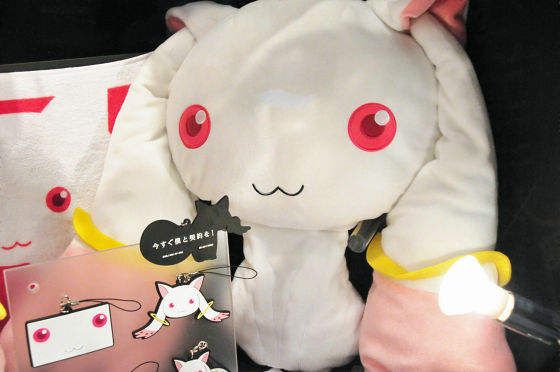 About this size, total length of about 46 cm (including body part)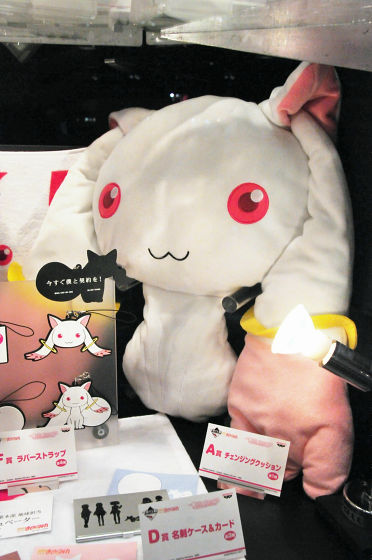 B prize stuffed animal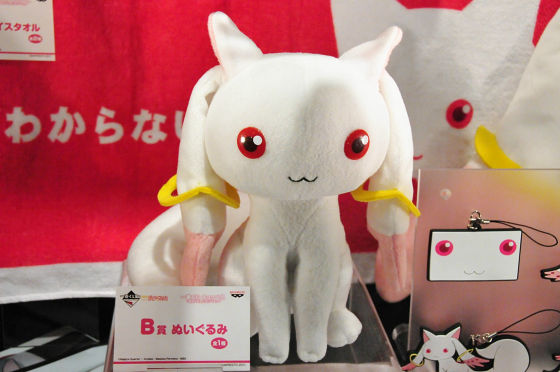 C Award Face Towel "I do not know the reason"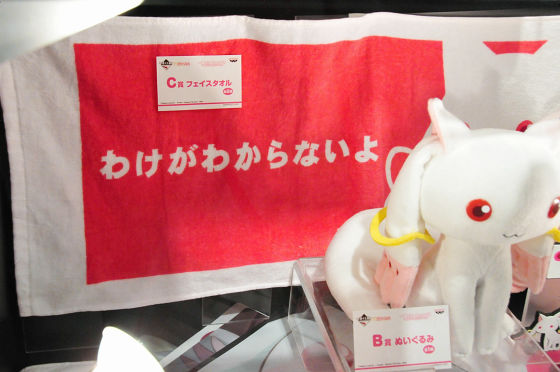 My eyes met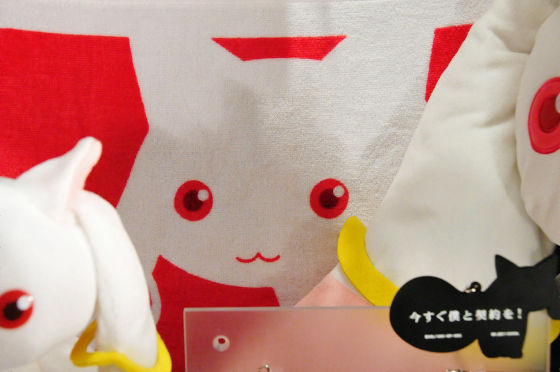 D prize business card case & card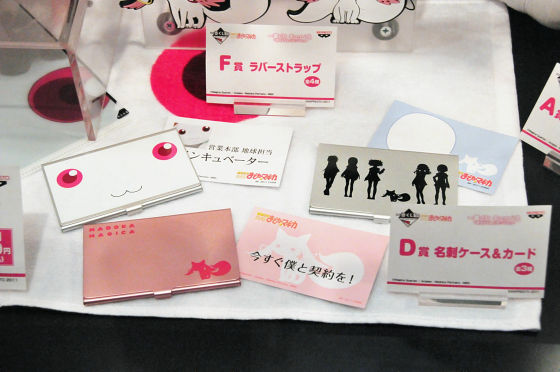 If you put out at the time of business card exchange and see the person's face, you should know whether you are comrades or not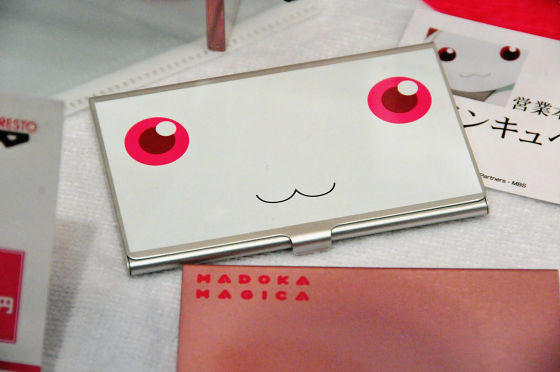 Business Card called "Sales Headquarters Global Response Incubator"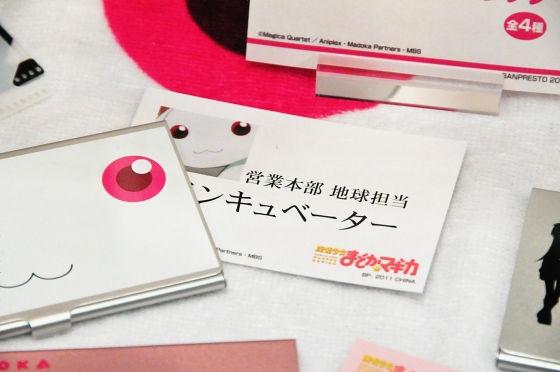 silhouette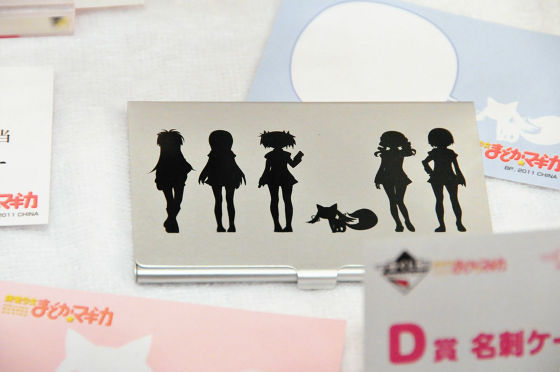 A nice business card with "sign up with me right away!"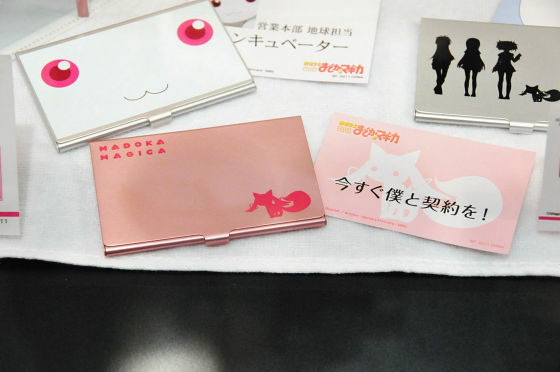 E prize clear file & sticker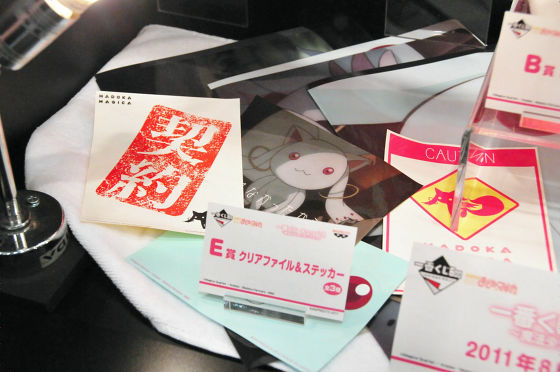 "Agreement"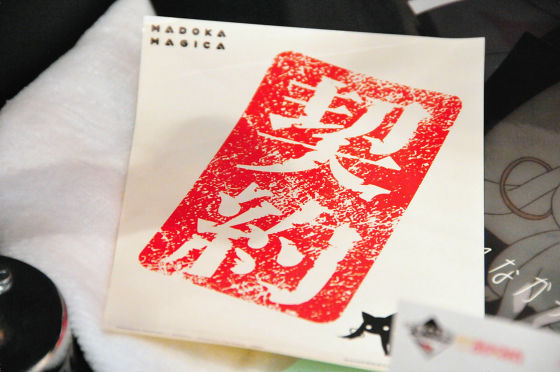 Also my eyes met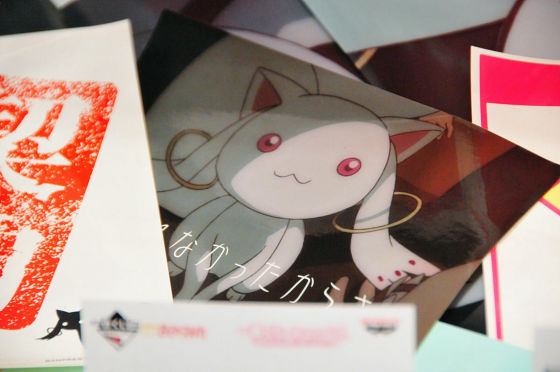 "Contract refusal"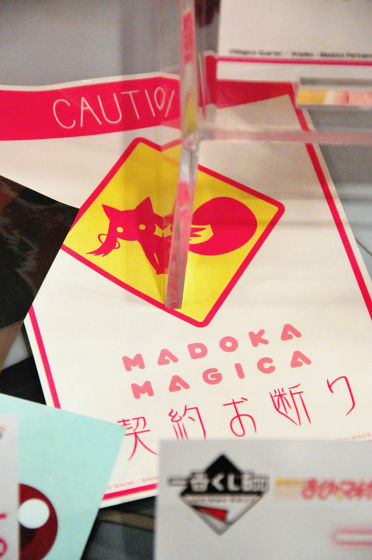 F prize rubber strap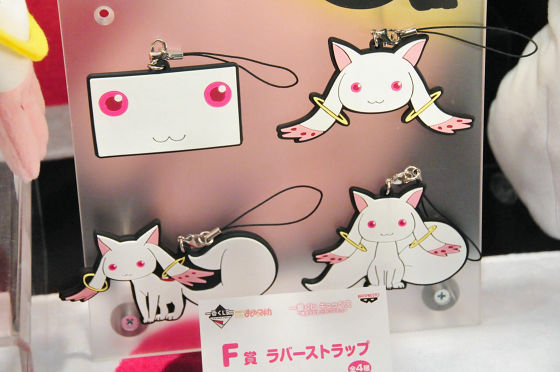 On the reverse side is the letter "Make a contract with me now!"