Ten places such as tremendously attractive temple existed in various parts of the world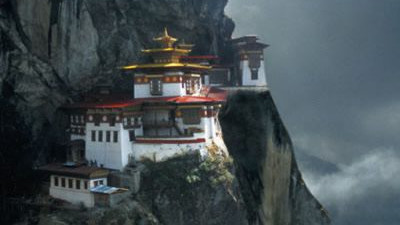 Although it is a "temple" with opportunities to visit on school excursions and ceremonial occasions, a wide variety of religious facilities are established in various places around the world. Temples with excellent shaping, each of which has its own unique charm, is not a perfect destination for travel.

The Most Wonderful Temples Of The World | Lazy Palace

1: Taktzan monaster also called "tiger's nest"

BhutanBuilt on a cliff of 3000 feet (910 m) in the height of the Palo valley in the Taktzan built in 1692monastery. This is one of the most sacred places in Bhutan.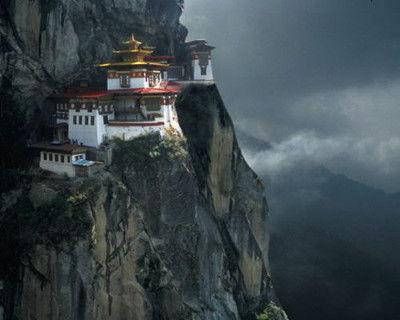 The movies hiking towards the monastery are from the following.

YouTube - Hiking up to Tigers Nest in Bhutan


2: The temple of Chalka "Wat Long Kung"

"Wat Long Kung" is a pure white temple in Chiang Rai, Thailand. This temple, designed by Chiang Rai's famous artist Chaumhai Chai Koh Sitpipat, has been transformed into a new tourist spot by an original design different from any temple in the world. Construction began in 1997, but it is still under construction.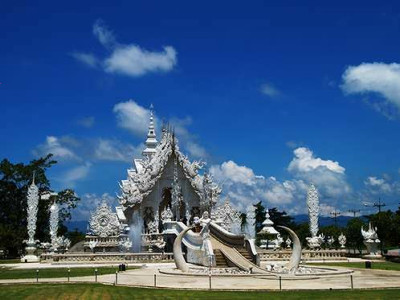 The movie that details the temple is here.

YouTube - The White Temple - Wat Rong Khun


3:Prambanan Temple Group

The temple "Plan Banan Temple Group", which was registered around the year 850 and also registered as a World Heritage Site, is the largest Hindu remains in Indonesia. There are 8 Main Halls and there are 250 related small ruins in the surrounding area. It occurred on May 27, 2006Central Java EarthquakeIt seems that the repair is still continuing even though it was damaged by.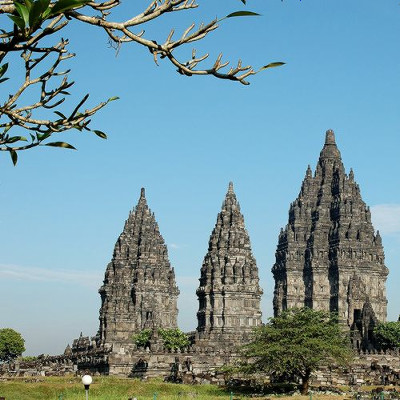 The movie that seems to be able to taste sightseeing is from the following.

YouTube - Prambanan Temple


Four:Shuedagon Pagoda

Myanmar'sYangonA stupa of 98 m in height built inPagoda) Is "Shwe dragon pagoda". Archaeologically it is thought that it was built between the 6th and 10th centuries, according to the legend that it was built 2500 years ago.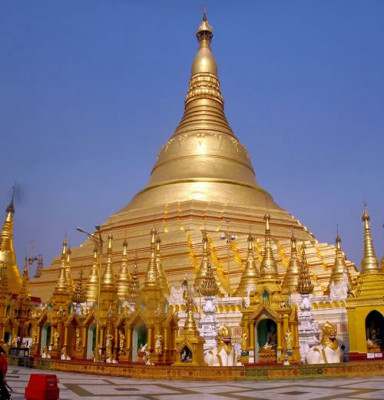 It is a movie with aerial shooting.

YouTube - Shwedagon Pagoda


Five:Temple of Heaven

In 1420Emperor YongleHistoric site "Temple of Heaven" located in Beijing, China, is an altar where the Emperor of Myeongseong performed a festival against heaven, and it is registered as a World Heritage Site. The site is about 2.73 million square meters, and among them the "Prayer Yado" image is one of Beijing's symbols.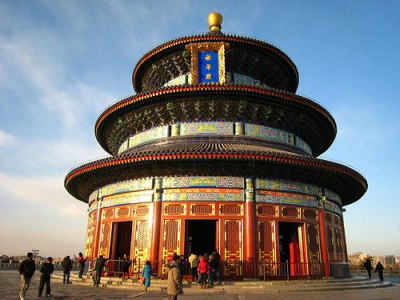 The movie that reflects the actual situation is as follows.

YouTube - Temple of Heaven


6:Chion-in

Located in Higashiyama Ward, Kyoto City, Kyoto Prefecture, built in 1175Jodo sectThe temple of the head temple is "Chion-in". Founder is Muneo of Jodo sectLegal. There are not a few people who have experienced visiting on a school trip.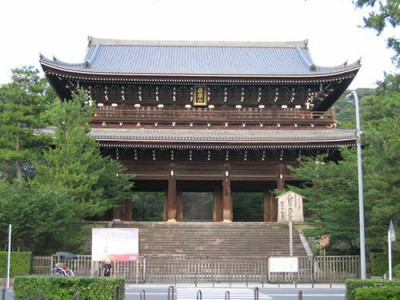 Click here for TVCM on Jill Tokai's intellectual in charge.

YouTube - JR Tokai Yes, let 's go to Kyoto. Winter 1997 edited by Chion-in Temple


7:Borobudur remains

"Borobudur ruins" is a large-scale Buddhist relics located in Java island of Indonesia, as a shapepagoda(Stupa), and its size is the largest in the world. This remains remained forgotten by people for a long while being buried in the jungle, but in 1814 British peopleThomas RafflesWe have been rediscovered by. The total area was approximately 15,000 square meters and the height was originally 42 m, but it is 33.5 m at the end of the damage. The number of used blocks is as much as 2 million, and the total weight seems to be about 3.5 million tons.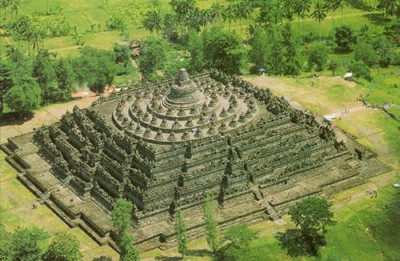 The movie taken by the person who actually visited is from here.

YouTube - Borobudur


8:Hariman Dill Sahib

Located in Punjab, India, completed in 1604SikhismThe principal mountain of "Hariman Dill Saab (Golden Temple, Golden Temple)" is. The water in the pond surrounding the temple is treated as holy water.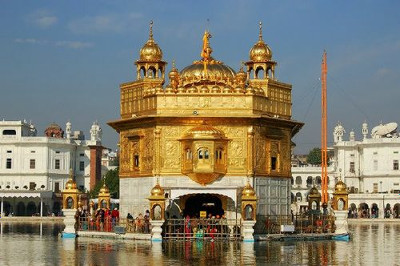 A movie that seems to be a tourist mood is from the following.

YouTube - The Golden Temple of the Sikhs, Amritsar


9: Langanata Swami Temple

"Langanata Swami Temple" is a huge Hindu temple of 2,500 square meters in total in India's largest temple city Shree Langham. Most of the existing buildings are said to have been built in the 17th century, but it was first built around the 13th century. The highest southern gate is 72 meters, completed in 1987 with the aid of UNESCO.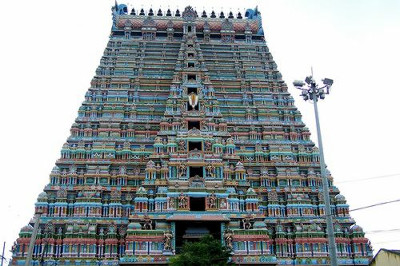 This movie taken by a person who is a local person is hard to see but the local atmosphere has come out well.

Srirangam


Ten:Angkor Wat

Built in Cambodia as a Hindu temple in the first half of the 12th century, it took over 30 years, "Angkor Wat" is a press photographer in JapanTaizo IchinoseBooks based on it and a movie based on itWhen you step on a landmine, sanjunaraWell known by such as. It is the largest religious building in the world, also depicted in the flag as a symbol of Cambodia, it is registered as a World Heritage Site. As of 1632, Japanese peopleKobo MorimotoVisited the shrine and left scribbles in the pillars of the corridor.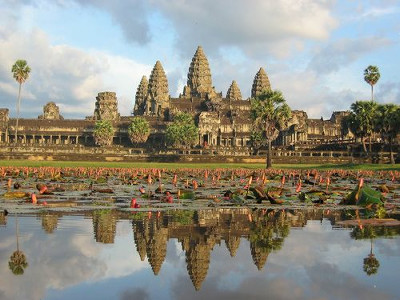 A short film recording movie by Mr. Sota Takagi, which is attracting the attraction of Cambodia, is as follows.

YouTube - short film recording movie "The way to Angkor Wat"