Osaka Station City which remodeled JR Osaka Station greatly opened the grand opening from May 4, and the inside is pre-published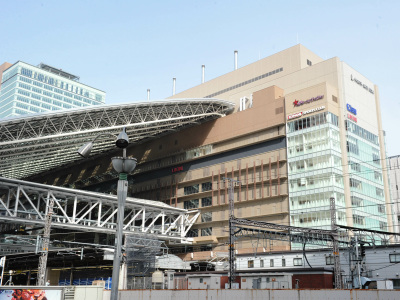 A large-scale renovation of Osaka station which had been inaugurated in 2004 was completed and finally"Osaka Station City"Grand Opening on May 4th. Prior to opening, its interior was made public.

Osaka station which was completely renovated and expanded based on "fundamental station improvement", "improvement of open space / passageway", "development of Shinkoku Building" and "Acti Osaka extension" is scheduled to be open on May 4 North Gate Building, South Gate Building that opened in March, when combined with the Osaka station premises, it is the largest commercial facility in western Japan, with an extended floor area of ​​approximately 530,000 square meters. What inside is that inside? First of all I would like to look at its appearance.

The appearance of Osaka Station City is from the following.Osaka Station City
http://www.osakastationcity.com/

◆ Northgate Building

North Gate Building opened on May 4. It is divided into east and west, with the facility including Rukua on the east side and facilities such as Mitsukoshi Isetan and Osaka Station City Cinema on the west side.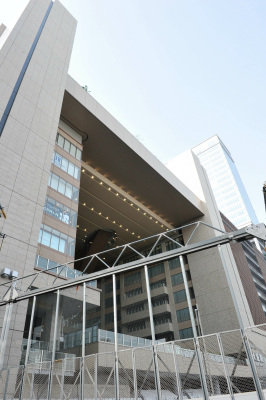 North entrance front. It is greatly refurbished, you can go from the entrance below to the central ticket gate, from the entrance above to the ticket gate of the Hashigami station building.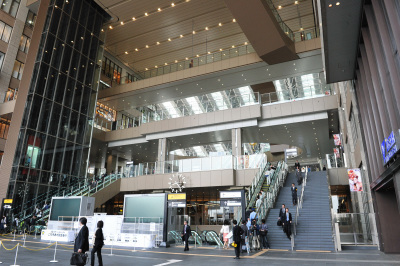 ◆ Hashigami Station Building

The Hashigami station building where operation has already started. It also fulfills the function as a connecting passage connecting the north and south of Osaka Station.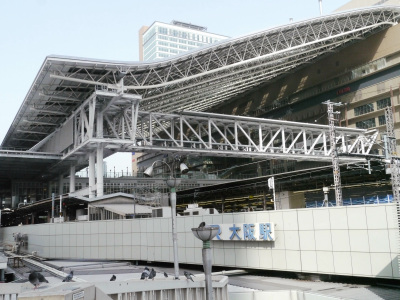 Hashigami station building seen from the North Gate Building. Under the dome-shaped ceiling, there is a communication aisle and a ticket gate.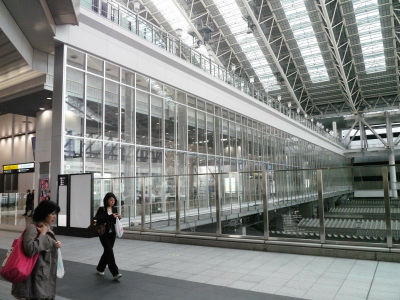 Hashigami station building ticket gate. Spacious and comfortable.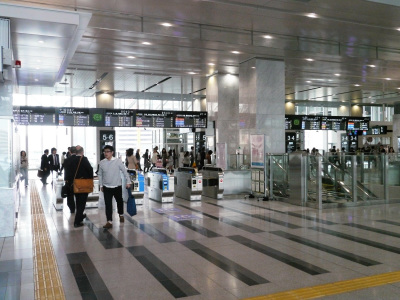 Below that there is a central ticket gate.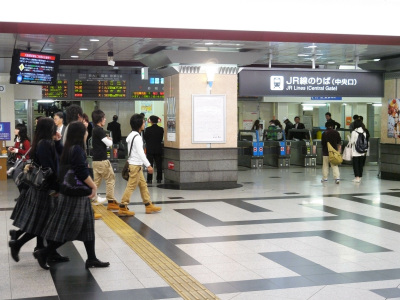 ◆ South Gate Building

South Gate Building opened on March 16, 2011. Daimaru Umeda store, Hotel Granvia Osaka etc. are in here.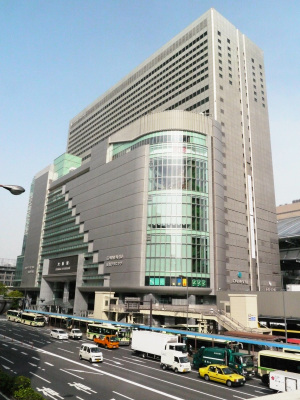 South Gate Building is connected to the south exit of Osaka Station, so that you can get out from either the central gate or Hashigami station building.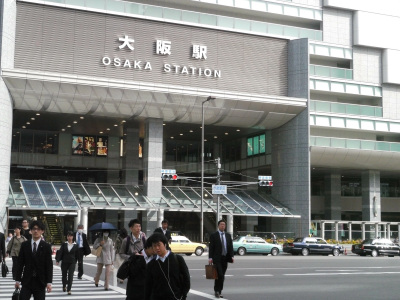 Tokyu Hands and Pokemon Center Osaka move in inside Daimaru.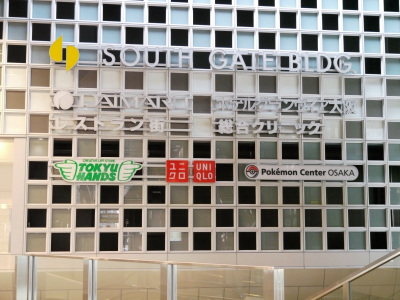 Regarding the internal state, we are adding it in order below.

◆ May 02, 2011 14:21:28
Osaka station city "Lucua (LUCUA)" is open to the public, the first floor underground is full of desserts and food shops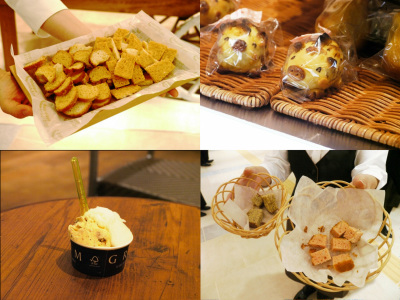 ◆ May 05, 2011 15:25:18
All screens support the latest digital cinema and 3D, Kansai's largest cinema complex "Osaka Station City Cinema"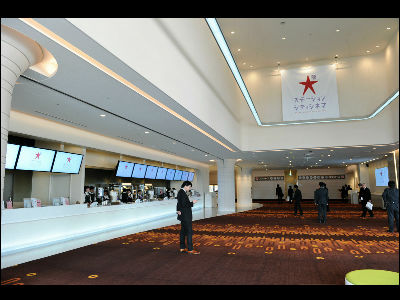 ◆ May 02, 2011 17: 34: 44 seconds
Osaka Station City's eight plazas full of personality, such as "Sky of the Sky" growing vegetables and Symbol space "Space of the Time and Space"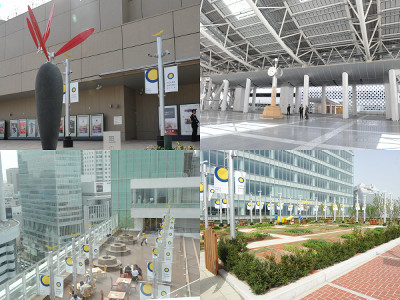 ◆ May 03, 2011 01:17:49
Municipal farm moist moist "milk bread" and crispy cream · donut Osaka station city limited menu appeared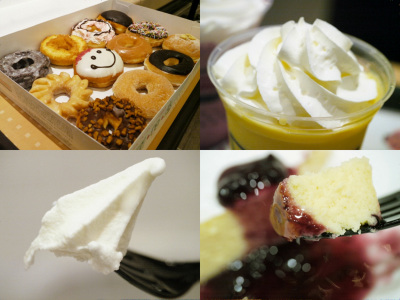 ◆ May 05, 2011 12: 00: 06 seconds
After sweating in the sports club, dine at the French restaurant "Laguna Vale Premier" on the 28th floor, a rich moment of Osaka Station City