"Miss Prison" of a shining smile is a 19-year-old beautiful murderer, during prison with a life sentence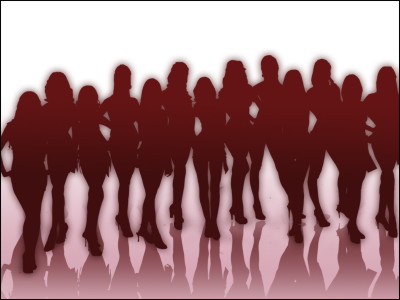 A 19-year-old inmate who is subject to life sentence due to murder charges at Miscon last held in Brazilian prison won the spectacular war by the beautiful contestants and was brilliant "Miss Jail (Miss Prison)" It was.

Unlike other famous Misccon winners, we can not fly around the world in campaign, but inmates sentenced to mistakes and semi-misses have won secondary prizes such as prize money and vocational training .

Details are as below.Beauty contest behind bars in Brazil | Orange UK

Brazil·State of PernambucoThe first "Miss Prison" contest, in which female sentenced inmates participated, was hosted by Brazilian Ministry of Social Development and Human Rights (Social Development and Human Rights Agency) as an attempt to support reintegration of inmates It was.

In the finals held at the officers club of the local military police headquarters, 12 beautiful girls from penal institutions in various provinces of Pernambuco gathered and were reviewed for beauty, general common sense, record of exemplary behavior during prison That's right.

Mr. Rebecca Rhaysa Suelen Guedesin (19th year old), the second person from the right, won the splendid "Miss Prison". He was sentenced to life imprisonment for murder,RecifeIt is said that he is in prison at jail.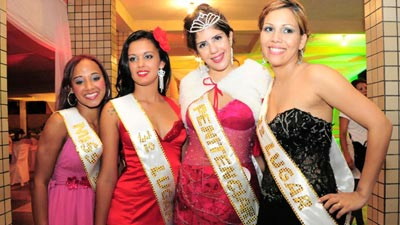 "It was a truly exciting experience, supported by all the inmates and the guards, from sad tomorrow I will return the dress and return to the usual prison life," Guedesin says. It seems to deny about murder, "It is planned to appeal in the near future.I have never killed anyone, so I hope to return to normal life as soon as possible.I am honored to think that it is beautiful I do not have a boyfriend now, I concentrate on getting out of here. "

Guedesin was given the opportunity to undergo special vocational training as an award of "Miss Prison", and also has a prize of about 55,000 yen. The prize money is transferred to an account in the prison and it can be used for purchasing personal belongings etc. Ark D'Juana, who was chosen as a semi-miss, got about 42,000 yen, Inabel Priscila dos Prazeres 3rd place got a prize of about 21,000 yen.

The official of the ministry responsible for organizing the MISCON said, "Life in prison tends to be gray with no pleasures, this event gives them a goal and will be something special in a monotonous life" I am talking.
in Note, Posted by darkhorse_log