Very popular with gardening fans, face-to-face human face flowers "Snow Drop"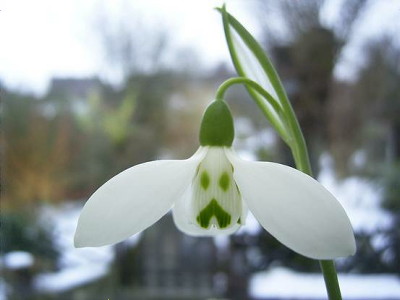 White flowers will bloom from the end of winter to early spring "Snow Drop(Galantus)". Same as Higanbana, Amaryllis, SuichenHiganebanaIt is popular as a flower telling spring, and in England and ScotlandGalanto fileIt is said that there are many enthusiastic collectors called.

A type that looks like a face that looks like a face that is getting tired of waiting for spring and that looks like a face appears in the petals is particularly popular and difficult to obtain, and it is said that one bulb will have a value of 10,000 yen or more.

Details are as below.Spring is on the way but sad-faced snowdrop can. T raise a smile | Mail Online

A snowdrop that gathers like a white carpet. In February 2009LancashireofBank HallIt was taken in the garden.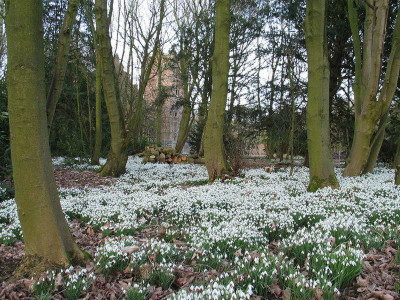 Among the twenty kinds of snowdrops that existLevantNativeGalanthus elwesiiAlthough the green pattern of the petal is clearly easy to show clearly, it is interesting for breeders and it is a popular seed, but since the pace of breeding is slow compared to other snowdrops, the price of popular stocks will rise I will.

Among them, those that are difficult to obtain due to the explosive popularity are those of "this frown face". In 1990CambridgeA breeder, Mr. Joe Sharman, discovered in the garden of Mt. Bulbs are always in a state of shortage, and it is said that there are times when values ​​close to 100 pounds (about 13 3400 yen) are attached.

Of the six white petals, there are patterns on the inside three small pieces. This is Scotland ·FifeIt is inCambo EstateIt was taken at the snowdrop garden.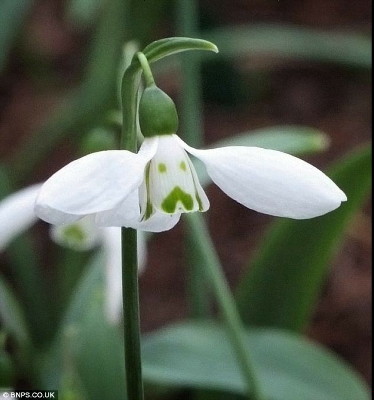 Cambo Estate'sSnowdrop GardenSo, 300 kinds of snowdrop spread 70 feet (about 28 hectares) of feet of the forest with white flowers, open from the beginning of February to the beginning of March and open to the public in the middle of the day, as well as exploring the snowdrop under the starry sky It seems that even nightly public disclosure is possible.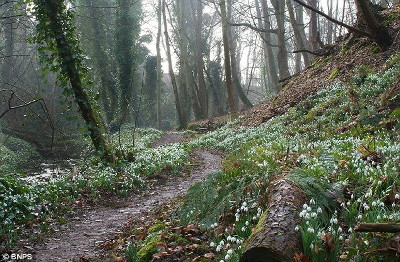 This Cambo EstateErskine BaronessIt's a mansion, but nowBed and breakfastIt is said that the English garden is open to the public every year. Holy land of golfSaint AndrewsIt is near from the European PGA TourAlfred · Dunhill · Links ChampionshipIt is one of the holding coursesKingsbarns Golf Linksthere is. People who have the opportunity to travel nearby may want to stop by.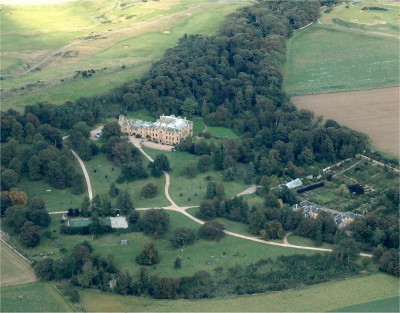 in Note, Posted by darkhorse_log