Cute up with muffler and earpiece, "Nendoroid Snow Miku Tasty Snow Playing Edition" edition of Sapporo Snow Festival Exhibition Memorial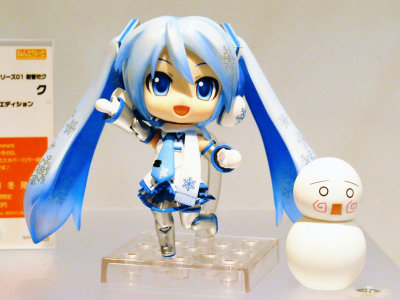 A fully movable Nendoroid made in commemoration of the snow story 'Hikaru Miku' of Hatsune Miku being exhibited at the 62th Sapporo Snow FestivalWonder Festival 2011 [Winter]It was sold and exhibited at the venue.

The fancy coloring isThe previous work "Nendoroid Snow Miku"It is high quality as well, but it is more cute as you wear earmuffs and mufflers.HachubaneSince the snowman of the face comes with you, you can freely express your favorite pose as you play.

The snow Miku which returned after powering up is from the following. "WONDERFUL HOBBY LIFE FOR YOU !! 13"Nendoroid Snow Miku Tasty Snow Playing Edition" (4000 yen including tax) was displayed in the booth.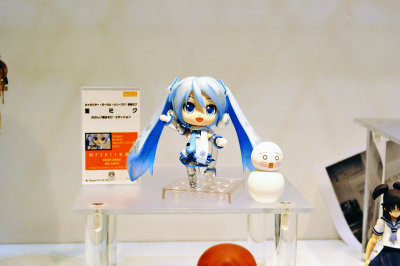 "Warm parts" such as muffler and earmuff (earpiece) are included. You can enjoy the unique cute snow Miku dressed in winter.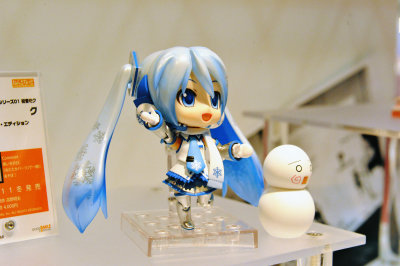 Clear material of the twin tail part and the beauty of the silver paint of costume are healthy.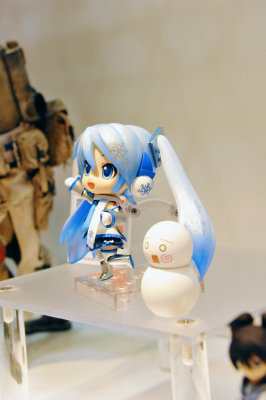 Since the snowman's face is coming, you can express Miku playing in the snow smoothly when you decorate it side-by-side.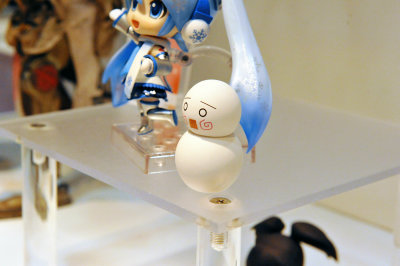 Another place in the booth was exhibiting snow mikes with different expressions. It looks like she looks a bit shy and waving her hand sparingly.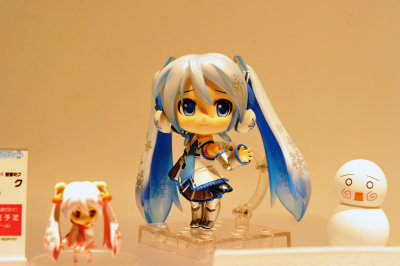 The Nendoroid also comes with an ice tray that allows you to make Nendoroid Petit Size "Ice Miku".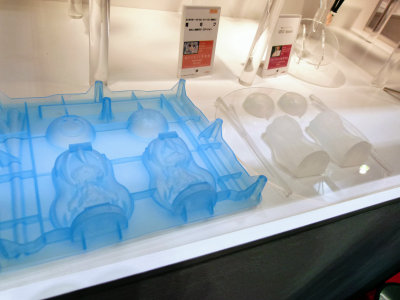 Take a mold and feel like this. It is a bit difficult to understand because the sample is a clear type material, but the left is Chukumi Miku and the right is Hatsune Miku. Besides that, we can make round parts with marks of snowman and snowflakes, plates written as "nendoroid yukimiku", and 2 leeks. Good Smile CompanyMikata blogSo when you are solidifying various things with ice trays, it seems easy to see the expression of Miku if it is colored like coffee.



Next to Snow MikuCharacter · Vocal · Series 01 Hatsune Miku Hatsune Miku Cherry Version CharmThere were lined up. Cherry blossoms are on the outside of the twin tail, ribbon parts are cherries and it has become a spring design.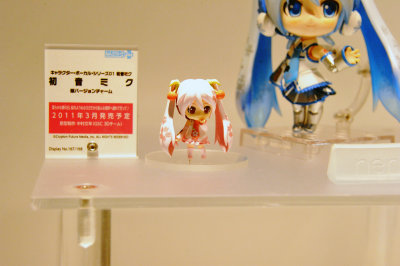 GiftTwo sorts of "Snow Miku" stuffed dolls appeared on the booth of One Puzzle.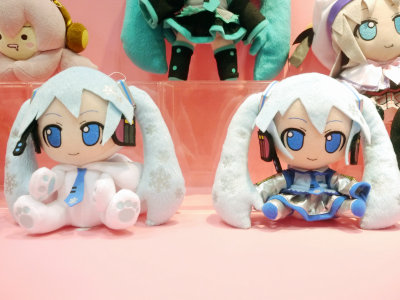 "Vocaloid Plush Doll Strap Snow Miku" (Event price 2000 yen · regular price 2100 yen)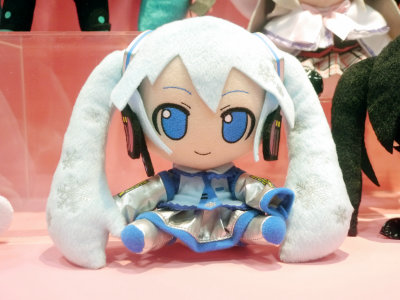 "Vocaloid Plush Doll Strap Snow Miku (White Bear Plush Doll Ver.)" (Event price 2500 yen, regular price 2625 yen)