A lady boom in South Africa? Critic of leftist party as "anti-revolutionary"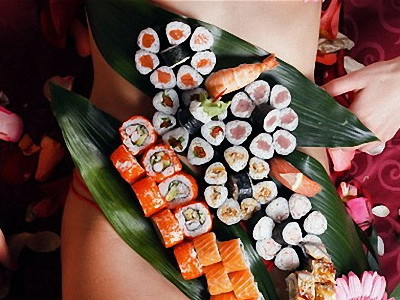 A Japanese imageFemale bodyAlthough it may be slightly different, the act of "Sushi on Models" which serves sushi by placing it in the body of a female model in the form of a bikini in a party etc. shows signs of a trend in South Africa It is said that there is. It developed to politicians' scandal and leftist partyAfrican National Congress"We are announcing a statement that such acts are anti-revolutionary and do not fit the party's beliefs."

Details are as below.South Africa's ANC deplores 'sushi on models' after scandal - Telegraph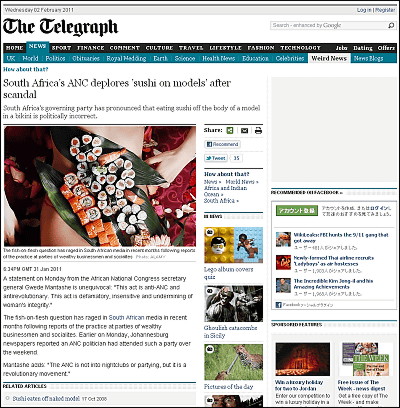 The custom of "Sushi-on Model" among affluent businessmen in South Africa and at parties in social circles began to be picked up in the media for several months and was discussing.

This mondayJohannesburgThe newspaper,African National Congress(ANC)As one of the politicians reported on attending such a party on the weekend, on the ANC sideGwede MantasheThe secretary general has announced the views of the party that "such acts are anti-ANC and anti-revolutionary, insensitive, hurt harmonious and disguise women's quality."

According to Mantashe Secretary General, although ANC does not take the initiative or recommending nightlife at nightclubs and parties, it seems that such actions (nightclubs, etc.) seem to be "revolutionary movements" is.
in Note, Posted by darkhorse_log