Looks like this, gorilla's cute dirty hair got wet with morning dew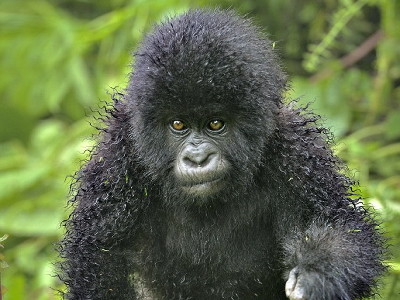 It seems that the trouble of the habit of saying "I do not hear what hair says on rainy days" was not only for humans. The cute appearance of the gorillas who became chilly as if all the hair was permed by the morning morning of the jungle, was caught by a camera by a British wildlife photographer Andy Rouse.

Pictures are from the following.Gorrilas made famous by Dian Fossey's book 'Gorillas in the Mist' frizzy hair-dos | Mail Online

Children of a gorilla whose hairstyle is undecided and can also be seen as bad expression.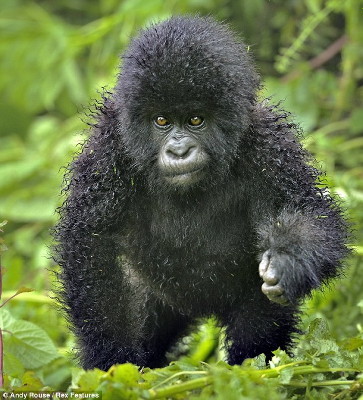 Volcanic group along the border of northern RwandaVirunga MountainsA deep morning morning falls in the gorilla's forested forest every morning. The gorilla's hair also contains moisture and becomes chilly every morning, but it seems that it will dry and fluffy in the day.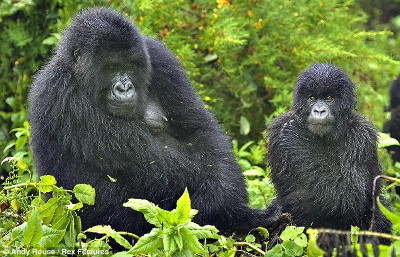 You may fall asleep when you are rolling around and playing.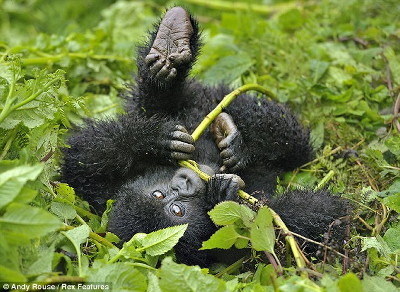 In addition to this, you can see many of Rwanda's gorilla photos by Mr. Andy Rouse from the following links.

Andy Rouse :: Gorillas 2009