A poster of Yoda and Darth Vader drawn with only letters to convey that the Force is also important, but also the font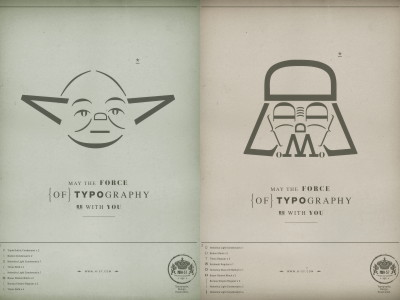 The Jedi's phrase is "May the Force be with you (force), The graphic designer's phrase is "May the Forth of Typography be with you (typographyWith Force) ", so we introduce a poster with a motif of" Star Wars "character drawn by combining characters and symbols of various fonts.

For those who understand, "that D isBodoniThis D isHelvetica, D hereTimesIt might be a thing that you can enjoy by applying fonts such as "It's a system."

The image is from the following.I Believe in Advertising | ONLY SELECTED ADVERTISING | Advertising Blog & Community »H-57 Creative Station: The Force of Typography

Drawn with 'C', 'D' or 'O', parentheses, 7 in Arabic numeralsStorm trooper.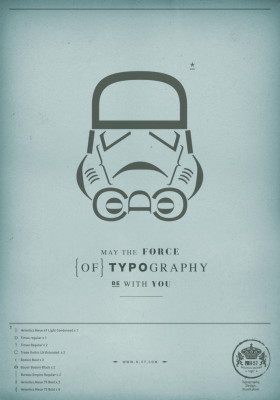 The font used is introduced in the lower left corner of the poster.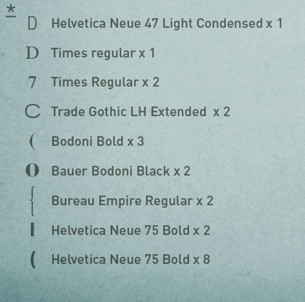 Darth Vaderversion.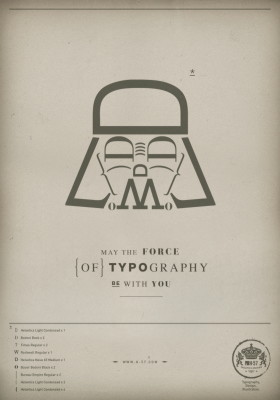 A list of fonts used by Sir Vader.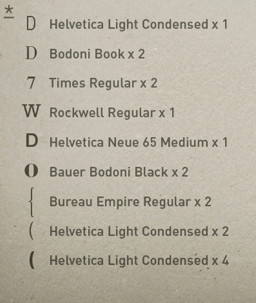 Wrinkle-free face with no wrinklesYodaIt may be a figure of a young age.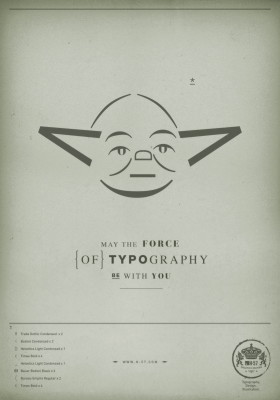 Yoda's font looks like this. It is quite different if the same "(" but different font.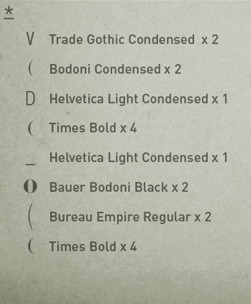 These posters are in Spain's design officeH-57 Creative StationAlthough it is something, it is not limited to designers, it will become inspirational if you leave it at work, or it will become a seed for talking at the time of visiting.
in Design, Posted by darkhorse_log