Doraemon, Korosuke, Chimpui etc etc Fujiko · F · Fujio's works' prizes Various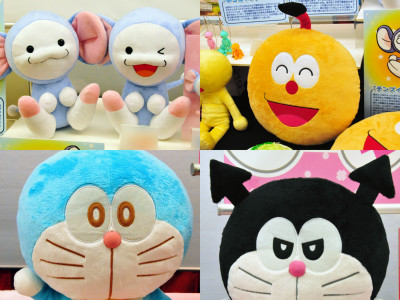 Fujiko · F · FujioSpeaking of Speaking of "Doraemon" "Kiterets great encyclopedia" "Perman" "Esper Mami" etc. Manga artist who produced many popular cartoons, so many things have been made into TV animation so I watched · read one of the works There are more people who say that there are things.

The 22nd Prize FairAt the Taito booth, various prizes for such Fujiko, F, Fujio work were exhibited variously.

Details are as below.
Fujiko · F · Fujio Chara characters. In this way (whatever it is not) all the characters that I have seen somewhere when looking at the list will be surprised again by the extent of the work. In this image, "Chimpui" "Kiterets great encyclopedia" "Perman" "Pocognan" "Doraemon" "21 Emon" is drawn. It is an animated work.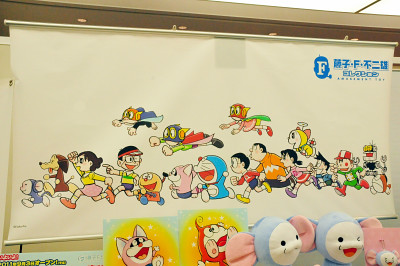 Perman's "1/1 size copy robot". Items that appeared in April.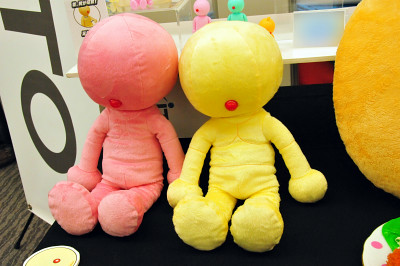 I reproduce faithfully the copy robot which was slightly stolen.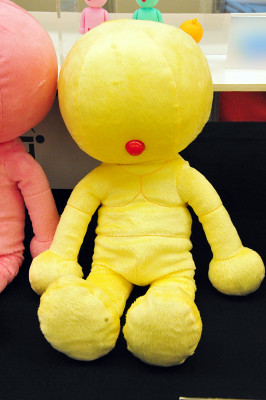 The size is roughly 40 cm. I really am glad if I can really copy it ....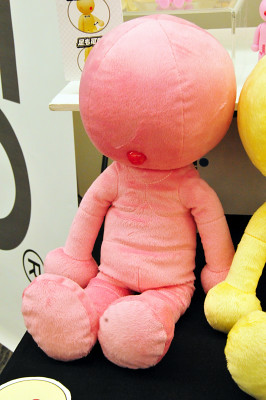 "Perman copy robot mini figure key chain".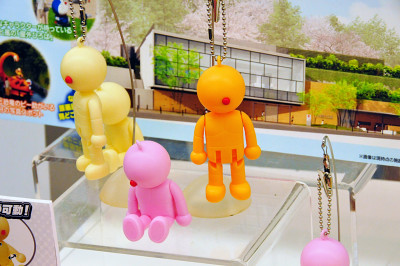 It is the key chain of 3 color copying robot.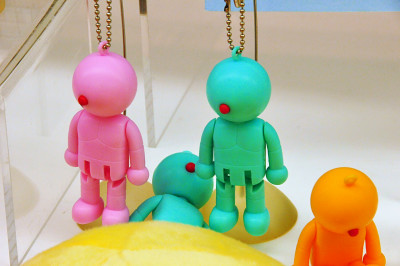 "Kitarez Encyclopedia Fluffy Big Cushion Nari"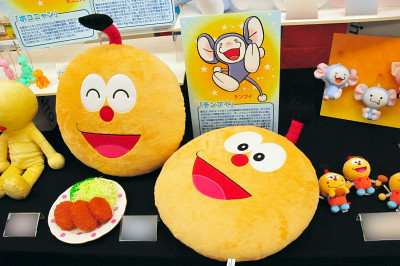 Pretty big colossal cushion.



The size to the end of the jacket is about 42 cm.



"Kitaretsu large encyclopedia Mascot Nari together with colloid croquette" All three types. It is a mascot that each colony promoter got a favorite croquette.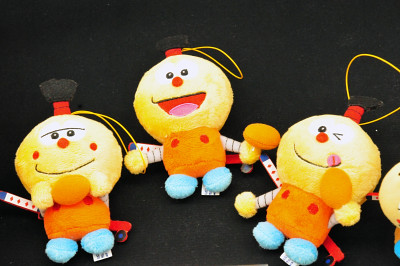 "Kitaretsu large encyclopedia Mascot Nari with colosters cleaner" All three types. The back side of the croquette sitting by Korosuke is a cleaner material.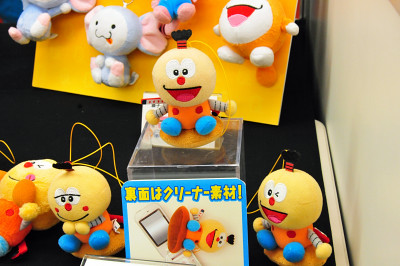 "Chimpui Onegai! Plush Doll"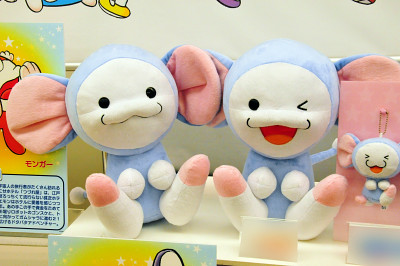 Smiley version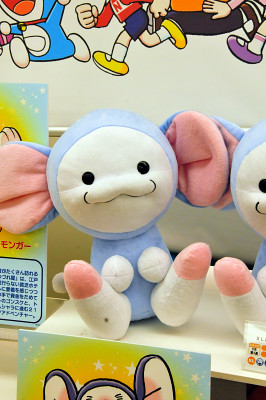 Wink version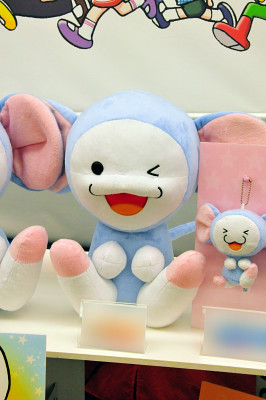 "Chimpui Onega! Mascot" All three types.



"Fujiko · F · Fujio fashion collection assorted mascot" all four types. There are 2 kinds of Chimpui, 1 type of Poconhaan, 1 type of Mongers (21 Emon).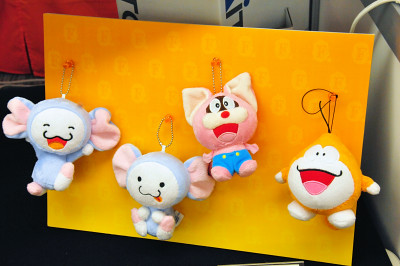 From here is the prize of Doraemon.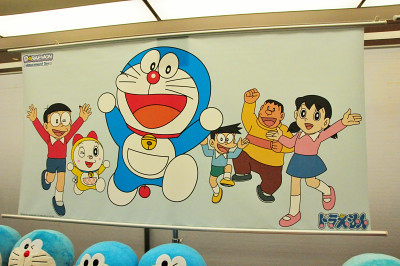 "MARUDORA Osanpo ♪ Zen mai mascot" walks with Tokotoko as he winds the mainspring.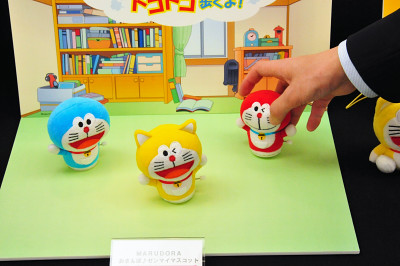 There are 3 kinds of Doraemon (blue), Original Dora (Yellow), Minidora (Red).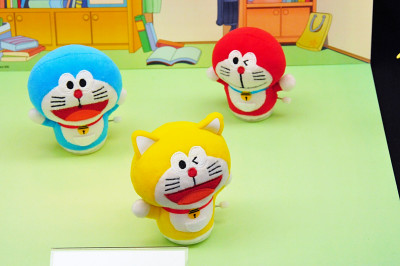 "MARUDORA towel background plush". This is winking, there are other smile versions.



"Doraemon NEW Style Plush Doll". It is a size of XL size of 38 cm in size.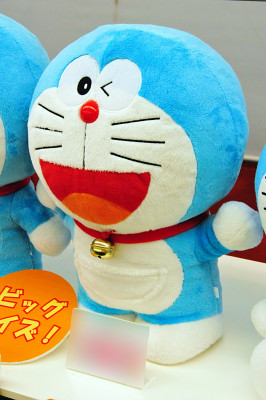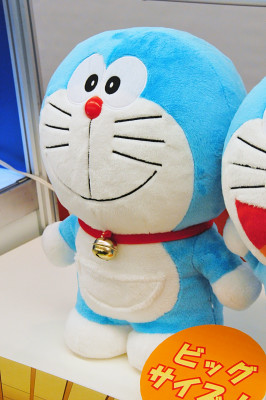 "Doraemon Tokotoko Plush Doll". It is Doraemon who walks by pushing the switch of hand, it seems that it is a restoration product for the first time in one and a half years.



There are 2 types of Doraemon and original Doraemon.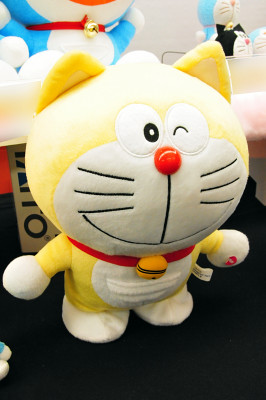 "HEARTYDORA mini plush toy speaker". A small Doraemon of about 10 cm has become a speaker that can be carried anywhere.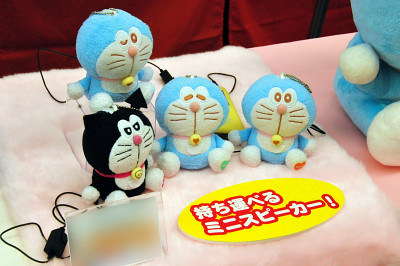 "HEARTYDORA soft room slipper part 2"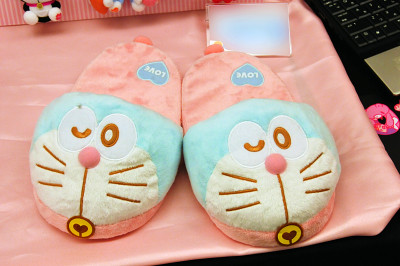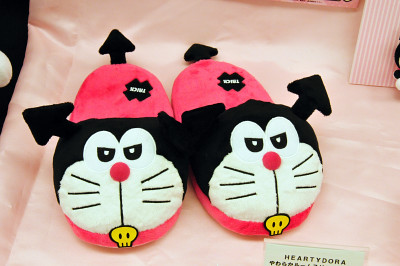 "HEARTYDORA with TRICK Plush Doll"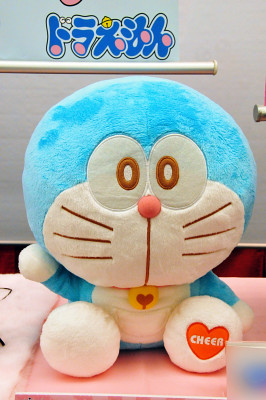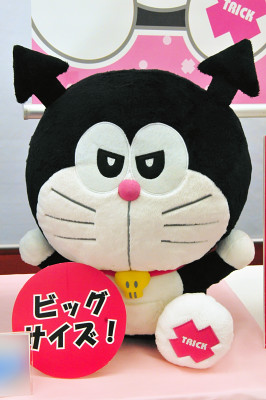 * Because it is under supervision, designs and specifications may be changed.