Hayao Miyazaki supervised, "Nausicaa of the Valley of the Wind" gunship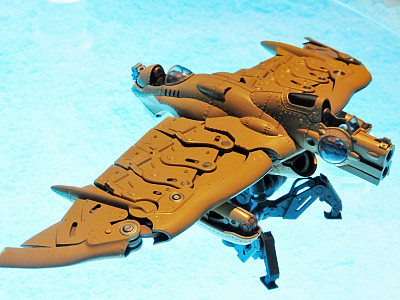 Blu - ray disc released in summer 2010The movie "Nausicaa of the Valley of the Wind". I think that there are many people who have already seen it once because it has been broadcasted 13 times at the Friday road show, but the wind fighting fighter "Ganship" that came out in the work It was decided to be commercialized.

"TAMASII NATION 2010Although it was exhibited immediately, the movable gimmick that both wings open like a wing of a bird shows us a little different gunship from what I had been thinking.

Gun ship pictures taken from various angles are as follows.
TAMASHII NATION 2010

Two gunships were on display.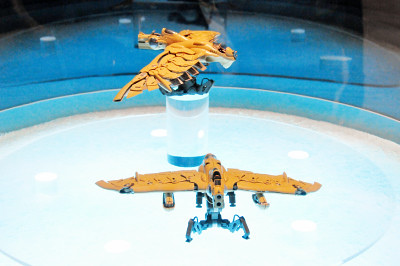 In the movie, in addition to the gunship of the wind valley where Nausicaa and Mito were on board, the gunship of Petty who boarded Asbel also appeared (used for attacking the Tormekian fleet). What modeled it is gun ship of the valley of wind.



It seems that there is a storage space of the meve where Nausicaa was riding at the beginning of the movie etc in the wings of the gunship.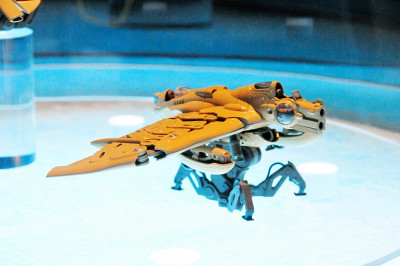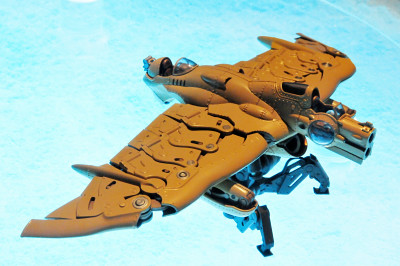 A dedicated pedestal that follows the world view is attached.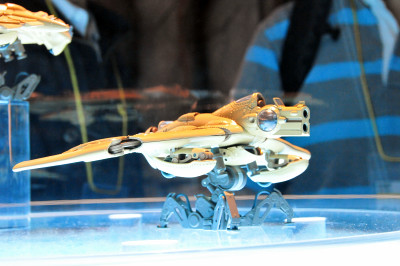 Viewed from diagonally backward.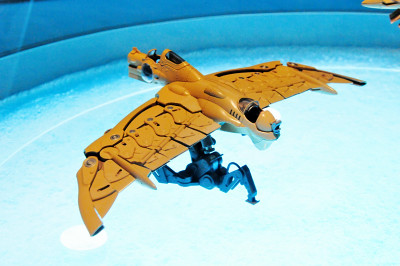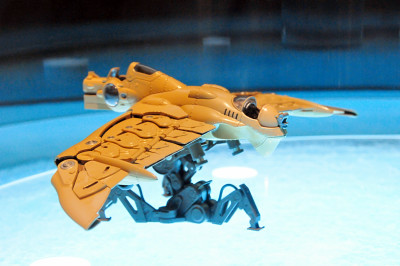 And when you open the wings it will look like this.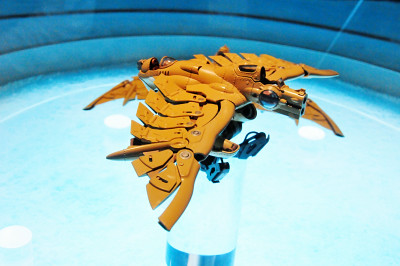 It looks as though the birds are flapping.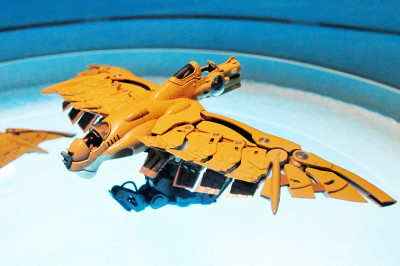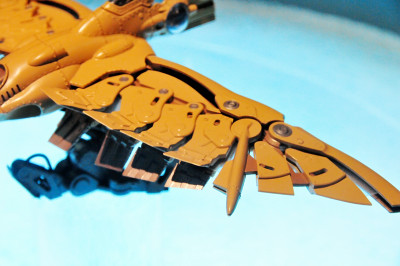 Naushika's boarding front seat. I am in charge of maneuvering and shelling.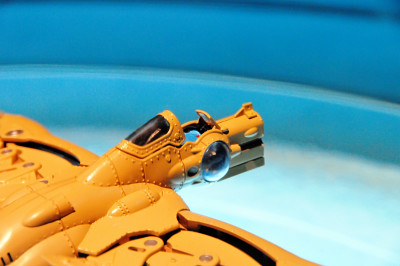 The seat after boarding Mito. I am in charge of engine control.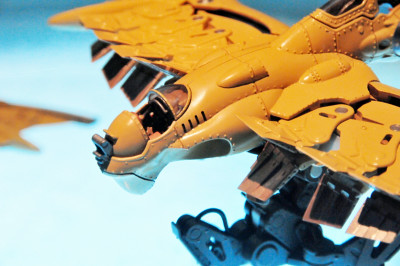 Is it where the air brake is applied?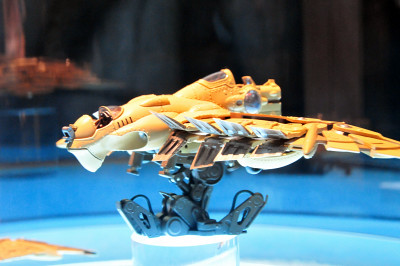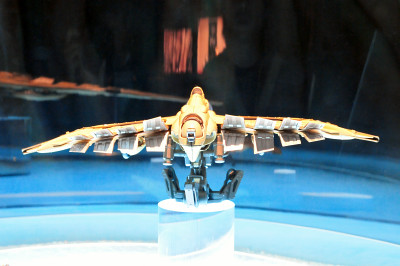 Director Miyazaki commented, "I think that it may be possible to have such a gun ship."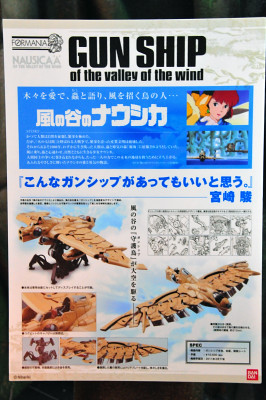 Release is late February 2011, the price is 10,500 yen (including tax).