Jesus in such place ...... People who find the Lord in every place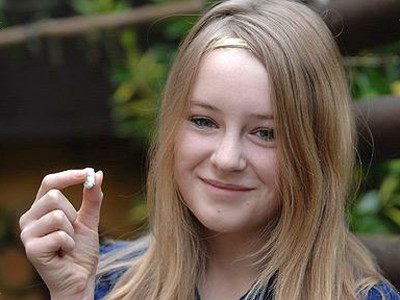 Previously at GIGAZINEJesus appearing in the fire of a fireplaceYaPortrait of Jesus appearing on Google MapsThough we talked about, people with a high faith believe that they will be in various places, such as utility poles, frying pans, grain of walls, photos taken of satellites and MarsJesus ChristIt seems to be finding the figure of.

We will introduce the appearance of Jesus who was witnessed all around the world, from "what it might look like" to "what should I see ......" that twists his head.

Details are as below.'Images' of Jesus around the world - Telegraph

Louisiana StateJefferson Davis ParishofHighway 26Jesus was witnessed by the drivers along the way. It may be awkward to see it while driving. It is good to lead safe driving as "The Lord is always watching", but plants grown near high-pressure lines have safety problems and those who are trying to climb to the telephone pole because "to approach the Lord" Because I was worried that it might come out,It was removed by the authoritiesThat's right.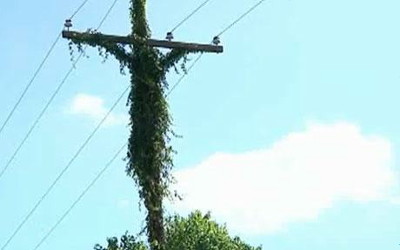 Northwestern HungaryPuspokladanyJesus, who appeared on the farmland of Mr. Zach Evans, a 26-year-old British male in JulyWhile searching for a travel destination with Google EarthWhat I found. Evans says, "I am not separately faithful, I am not always looking for a Jesus figure, but I thought this was clearly Jesus the moment I saw it."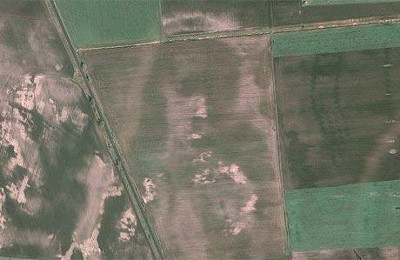 This year'sGood Friday(Friday before Easter) had chewed gumPlymouthA lady resident Nelly Noden temporarily placed a caught gum on the shelf of the fireplace while eating potato chips and picked up a gum or the like there,The appearance of Jesus appearedThat's right. It is hard to understand how Jesus is, but can it be seen if the viewer sees it ...?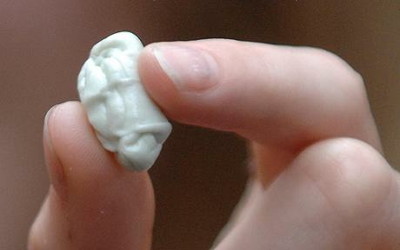 Noden 's daughter River (11 years old) holding a gum. It is said that the family keep this gum in commemoration.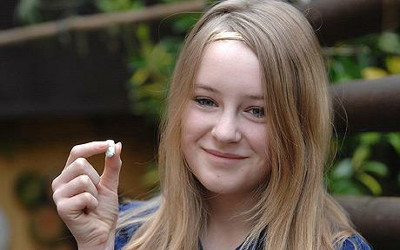 SurreyEsherDavid Howlett (34 years old) who was eating at an Indian restaurant inI found it on NanJesus' face.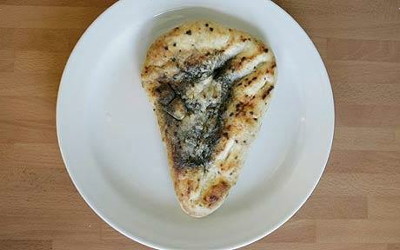 Near ManchesterSalfordResident Toby Elles (22 years old)Where I fell asleep while cooking baconJesus said that it appeared on a burnt frying pan. This frying pan is not washed, it seems to be decorating on the wall.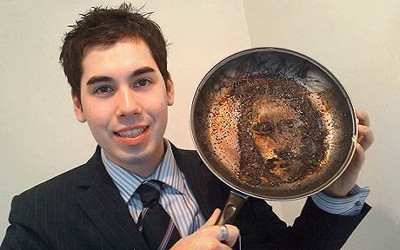 GlasgowIt is inIKEA male toilet doorIs the grain of Jesus? Characters of "Lord of the Rings"GandalfIs it okay?ABBAFormer member ofBenny AndersonAlthough it seems to be a controversy, I think that Benny Anderson theory is one step ahead of IKEA, which was born in Sweden.



Jesus seems to be witnessed not only on Earth but also on Mars. This is NASA's August 3, 2009Mars · Riko Nessance · OrbiterMars captured byHaleIt is a picture near the crater,If the viewer seesIt seems that you can see the body wearing the face and robe of Christ.



For people of great faith who always feel Jesus being watched, perhaps you can see Jesus if you look at anything.
in Note, Posted by darkhorse_log