".hack // Quantum (Quantum)" started, the latest series of ".hack"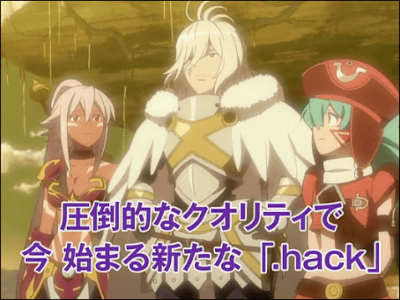 The first phase was rolled out from April 2002, and "one large media mix development such as animation, comics, games, etc. was done".hackThe latest work of the series ".hack // Quantum"Started.

In March this year". Hack // Link" latest work "all entered" that can be said to be the culmination of episodes of the past seriesAlthough it was released as PSP software, apparently the series deployment seems to continue still.

Details are as below.
.hack // Quantum Official Site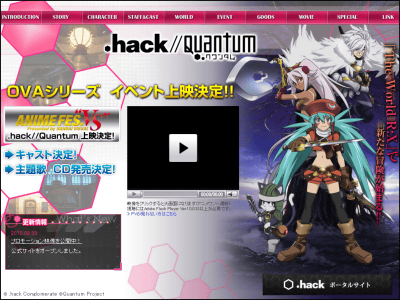 According to the official website released on August 8, ".hack // Quantum" will be developed as a new OVA series.

".hack // Quantum" is the latest version of CC's big hit MMORPG "The World" participating in more than 10 million players worldwide in 2022, 12 years after the first episode "R: X (Revision X) "is the stage, the encounter which the three-person party of the main character Sakuya (voice: Hanazawa Kana), Tobias (voice: Miyuki Sawashiro), Mary (voice: Fujimura Ayumi) experienced in a quest , That the story develops.

The theme song is "Yuzuru-shizuku-" by Yasuka Minori and the CD will be released on November 24. On the official site, 90 seconds version of promotional video is distributed, and OVA will be screened at BANDAI VISUAL'S ANIME FES. "VS" (ANIME FES VERSUS), which will be launched from November 27 It is a rude.

The official website of "ANIME FES." VS "is from the following.

ANIME FES. "VS" (Anime Fes Vassus) Official Site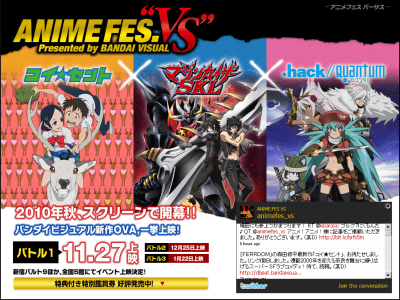 Although the deployment of the series will continue in the future, will the planning of games and the like progress also with the deployment of OVA?