Fuji-Q Highland's "Evangelion World" Opened!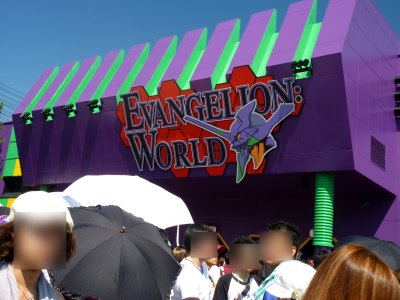 A new attraction called "Evangelion World" including a 1/1 scale bust of Evangelion Unit-01 launched in amusement park Fuji-Q Highland on July 23. Here's the first part of our coverage of the opening day, including life-sized Kaworu Nagisa figure and various props and panels you can take pictures with.

Pics after the cut!
(Japanese Official Site)http://eva.fujiq.jp/

Entrance of Fuji-Q Highland, 9AM.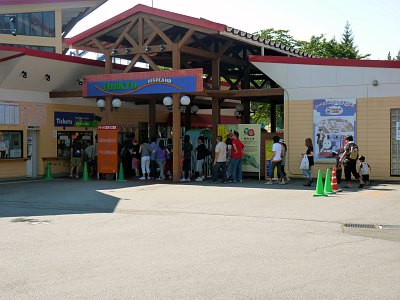 The ticket booth is right next to the exit of Fujikyu Highland Station of Fuji Kyuko Kawaguchiko Line.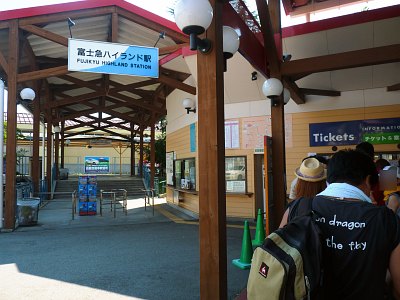 The "Free Pass" ticket (admission + unlimited use of attractions) costs 4,800 yen ($54).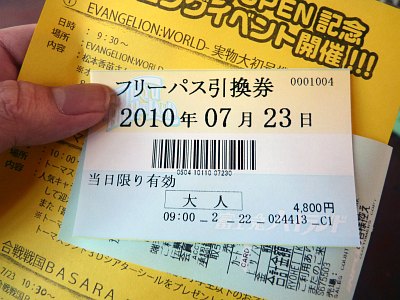 You need to take picture at this photo booth to print the ticket.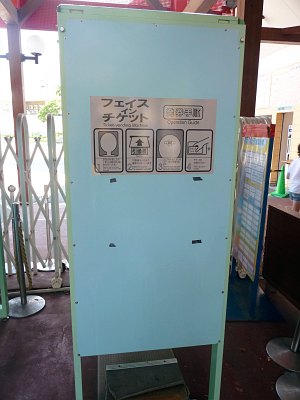 So the "Free Pass" will have your face on it. No cheating (unless you've got an identical twin).


There was already a long queue for "Evangelion World".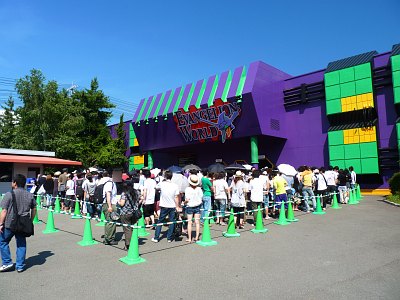 There were about 400 people.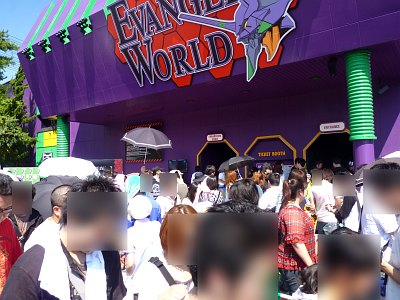 The sign.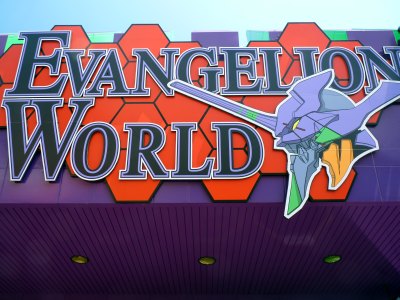 Unit-01 colour scheme.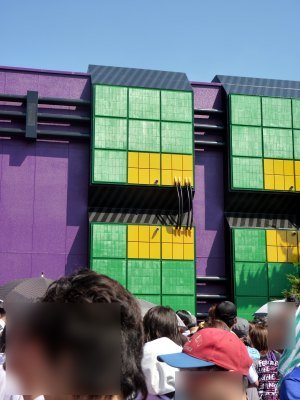 The day's event was webcasted live on Ustream.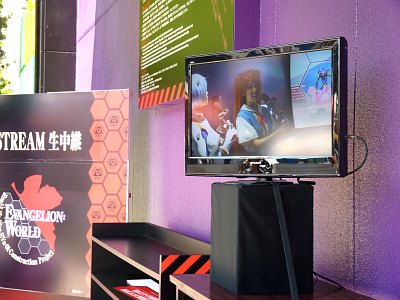 Convenience store Lawson's booth selling tie-in products.


They're giving away plastic folders for customers who purchased over 1,000 yen.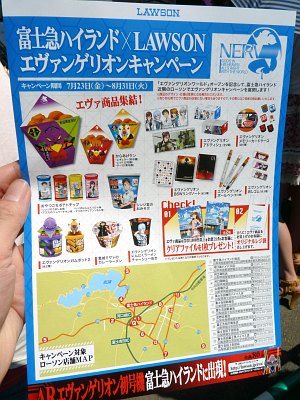 "Evangelion Store" doubles as the attraction's exit: the usual exit-through-giftshop strategy.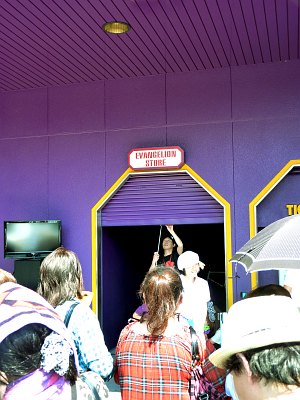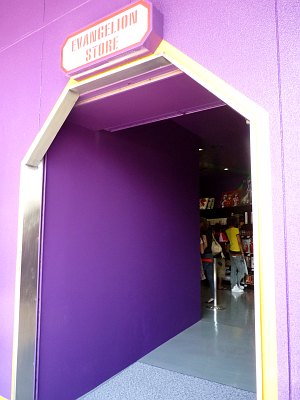 Fuji-Q Highland's original Super Sentai-style superhero (or heroine) on patrol.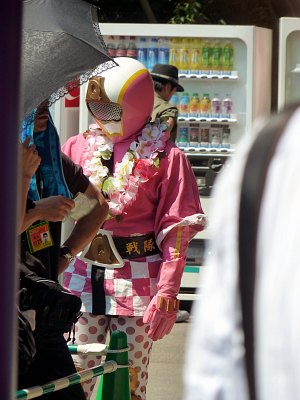 Taking a break in the shadow.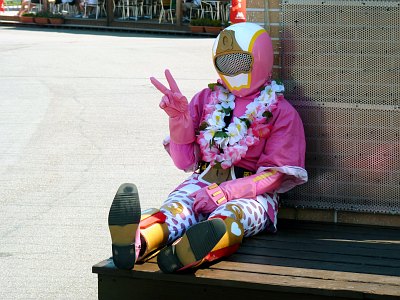 There's a ticket booth for those without the "Free Pass" ticket.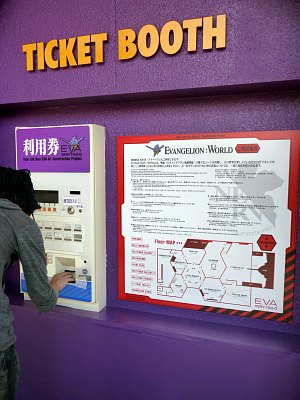 If you're only interested in Evangelion World, you can pay admission fee 1,200 yen at the park's entrance and buy the ticket for Evangelion World here.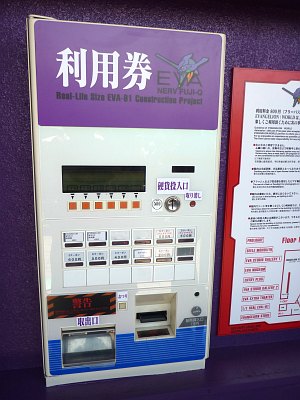 So finally, we were able to enter the building. Here's the floor map. The sections called "Eva Studio Gallery" has panels and props set up to take pictures.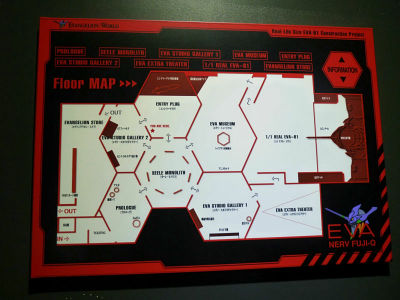 Asuka and Unit-02.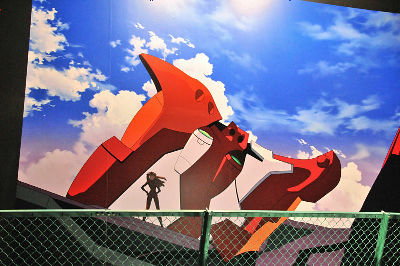 Set with a fence to look like a scene from the anime.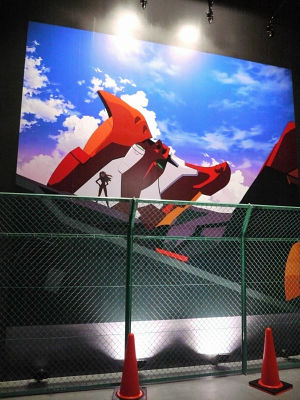 You can take pictures like this. Looks like the boy on the left is cosplaying as Shinji...or is it his school's uniform?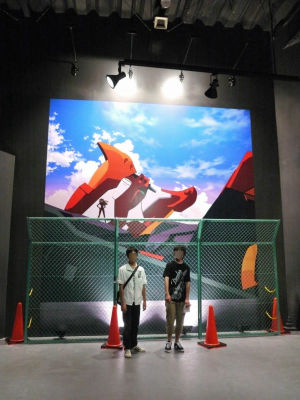 You can join a NERV conference here.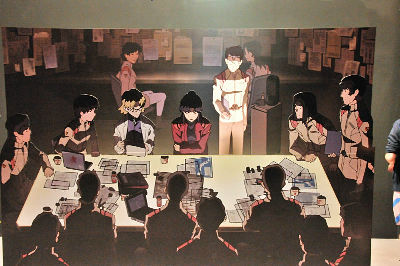 Life-sized Kaworu Nagisa.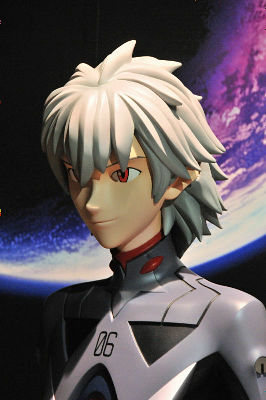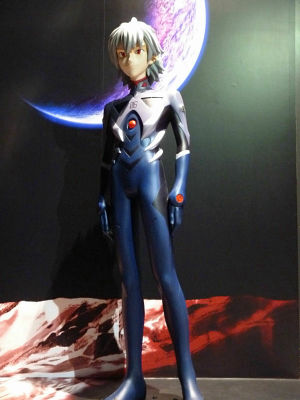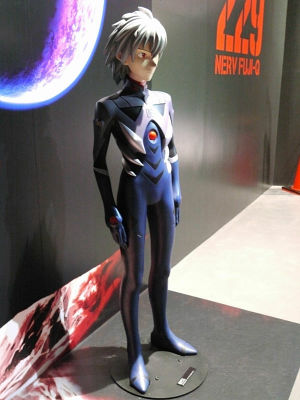 His face looks a bit different from the anime.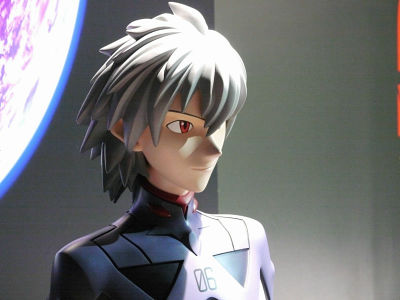 But the plugsuit is quite realistic.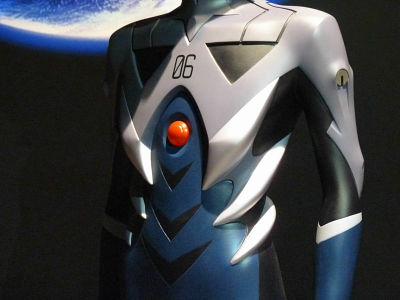 Profile.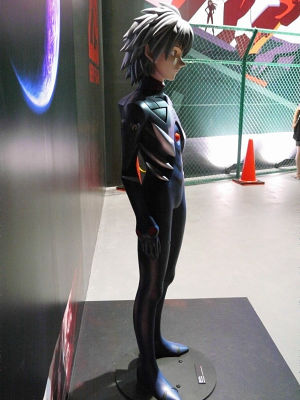 Kaworu is not very tall but has incredibly long legs.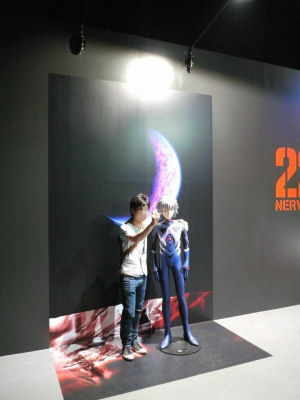 Breaking A.T. Field.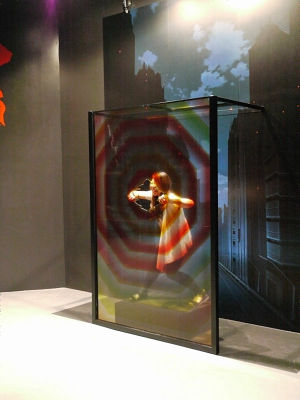 From the inside it looks like this.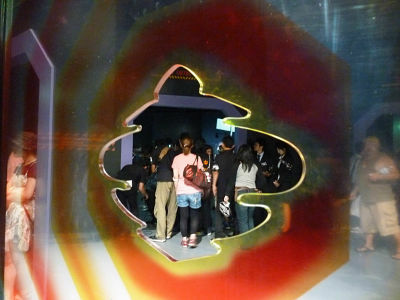 A panel of Lilith.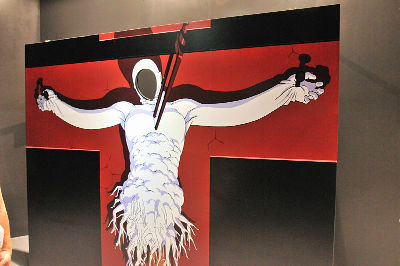 Fit your face.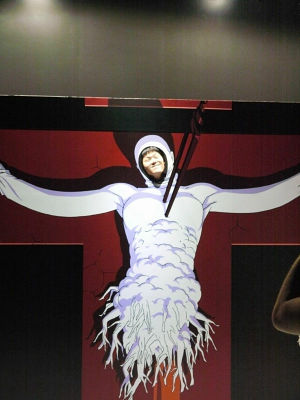 And take pictures.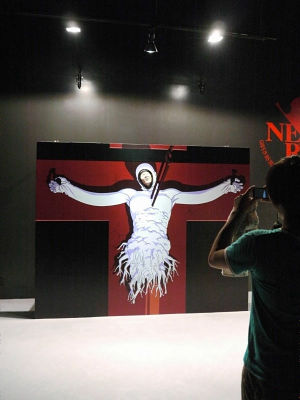 We'll be posting more on Fuji-Q Highland's Evangelion World soon!