Microsoft will launch tablet terminal for iPad against this year, Ballmer CEO told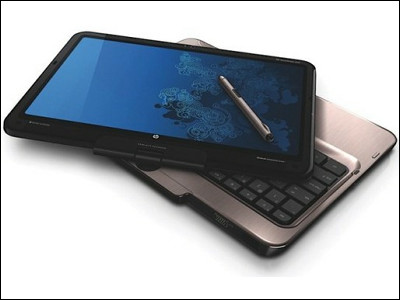 Microsoft CEO Steve Ballmer revealed that it is currently preparing with the manufacturer to introduce a Windows-based machine for the tablet market where the iPad is sweeping now.

For the tablet market, the iPad seems to be dominant now, but Dell's Android tablet "Streak"Is pre-marketed in the UK from June,MSI will release the tablet terminal "WindPad" within the year, In 2011ASUS plans to release a tablet "Eee Pad" (Android model and Windows 7 model)It is,NOKIA and HTC also prepare to launch iPad competing devicesIt is reported that it is.

It is said that iPad is showing sales of more than 2 million units, and Microsoft does not seem to be able to afford it.

Details are as below.
Microsoft to launch 'iPad killers' - Telegraph

US MS, to introduce tablet new models Toshiba and others are preparing | Technology news | Reuters

Ballmer said, "One of the most important tasks we will do in this year's smart device category is to promote the Windows 7 based Slate and Windows 7 phone," he said, releasing Slate in the coming months We made it clear that we intend to do. Manufacturers are scheduled to make as many variations as Asus, Dell, Samsung, Toshiba, Sony, with or without keyboard, and it seems that all Windows 7 applications and Office will be operated on Windows 7 basis.

This Slate was the other dayOutflow "Windows 8" internal secret materialIn the tablet market in the future, Apple 's iPad and Microsoft' s Windows 7 tablet and Google 's Android tablet will be fierce fighting in the future.