Adult fun, tricycle with 1,000 horsepower violent power (Trike)


In the case of a tricycle, the child imagines a ride carved with Kiko Kiko and feet, but if there are three tires, it will become a tricycle, so even a motorcycle can use a tricycle with two front wheels and two rear wheelsTrike) Exists. Overseas, there seems to be someone who has made this trike as a monster machine of 1000 horsepower.

Details are from the following.
Video: Frogman Rocket II Trike stars in short film, is our kind of crazy? Autoblog

This is a tricycle with 1000 horsepower. By the way, the horsepower of Ferrari's currently prototyping machine is 860 horsepower.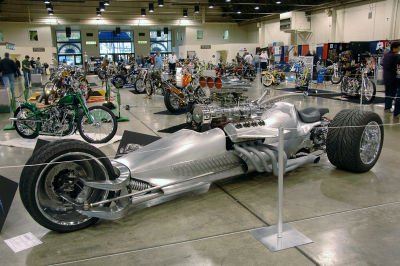 The back is like this.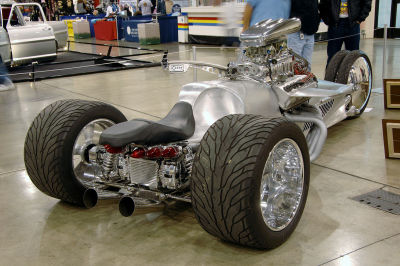 Handle part.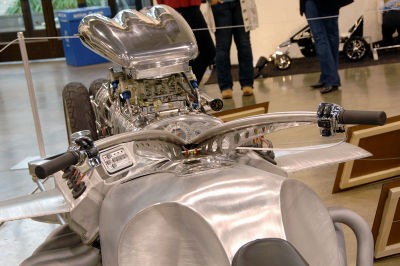 Engine part.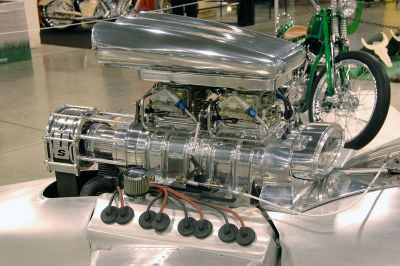 Exhaust pipe end part.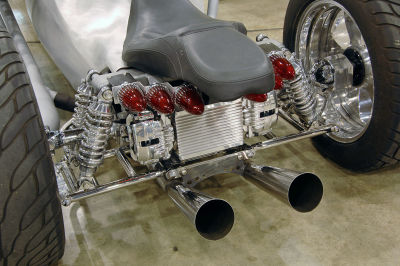 Rear damper.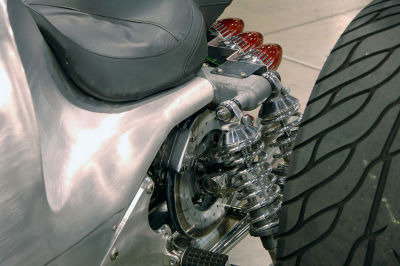 The smoke at departure is amazing.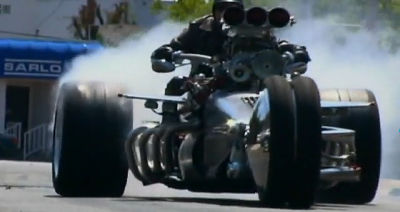 Running on an ordinary road makes it stand out.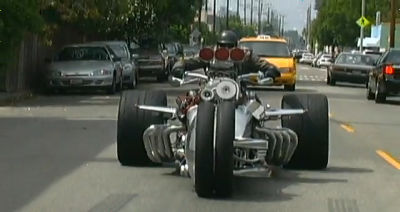 It seems to be good to run on such a large car body on a wide road.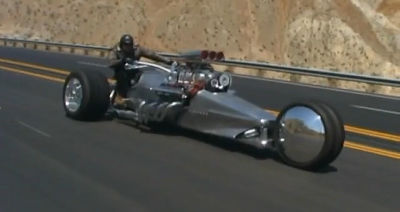 You can see the actual running movie from below.
YouTube - Frogman Tim Cotterill Rocket II 2 Trike Custom Fast