Shirt that can move and store iPad "iTee"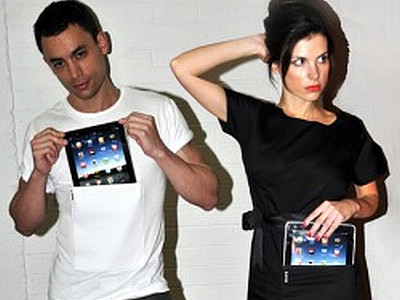 Although it is an iPad that can be enjoyed e-books and movies easily on a large screen, it is difficult to carry around in a pocket as easily as the iPhone etc. due to its size.

Still it seems convenient T - shirts were released for those who always want to take iPad when going out. It is a design that makes me think of a cat type robot that came from the world of the future somehow.

Details are as below.
IClothing - Home

This is a T-shirt "iTee" that can hold iPad. You can remove the iPad from the big pocket in front of your body.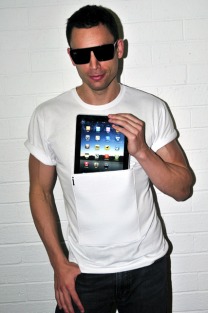 Unisex, the price is $ 44.95 (about 4000 yen). Besides white there are also black.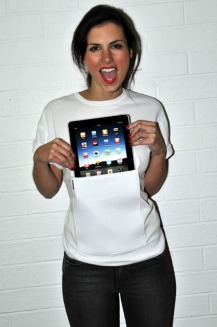 When it is stored it will be such a feeling, so it may be quite doubtful.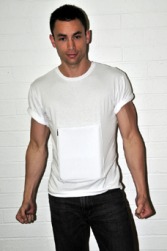 Clothing called "iDress" for women is also made.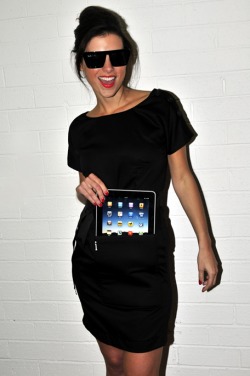 It is said that the stored iPad is made so as not to disturb movement. The price is 89.95 dollars (about 8000 yen).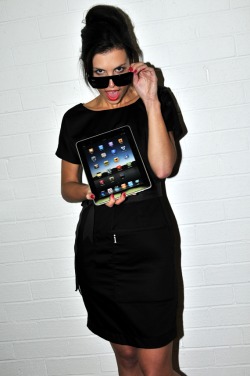 If it is completely stored it will demonstrate suspicious level of suspicion at the supermarket, but it seems to be able to communicate in fashion if you can see it for a while.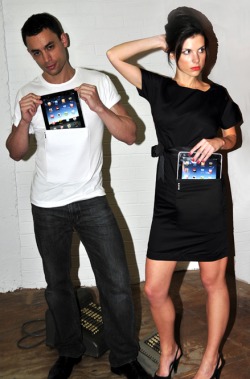 in Note, Posted by darkhorse_log